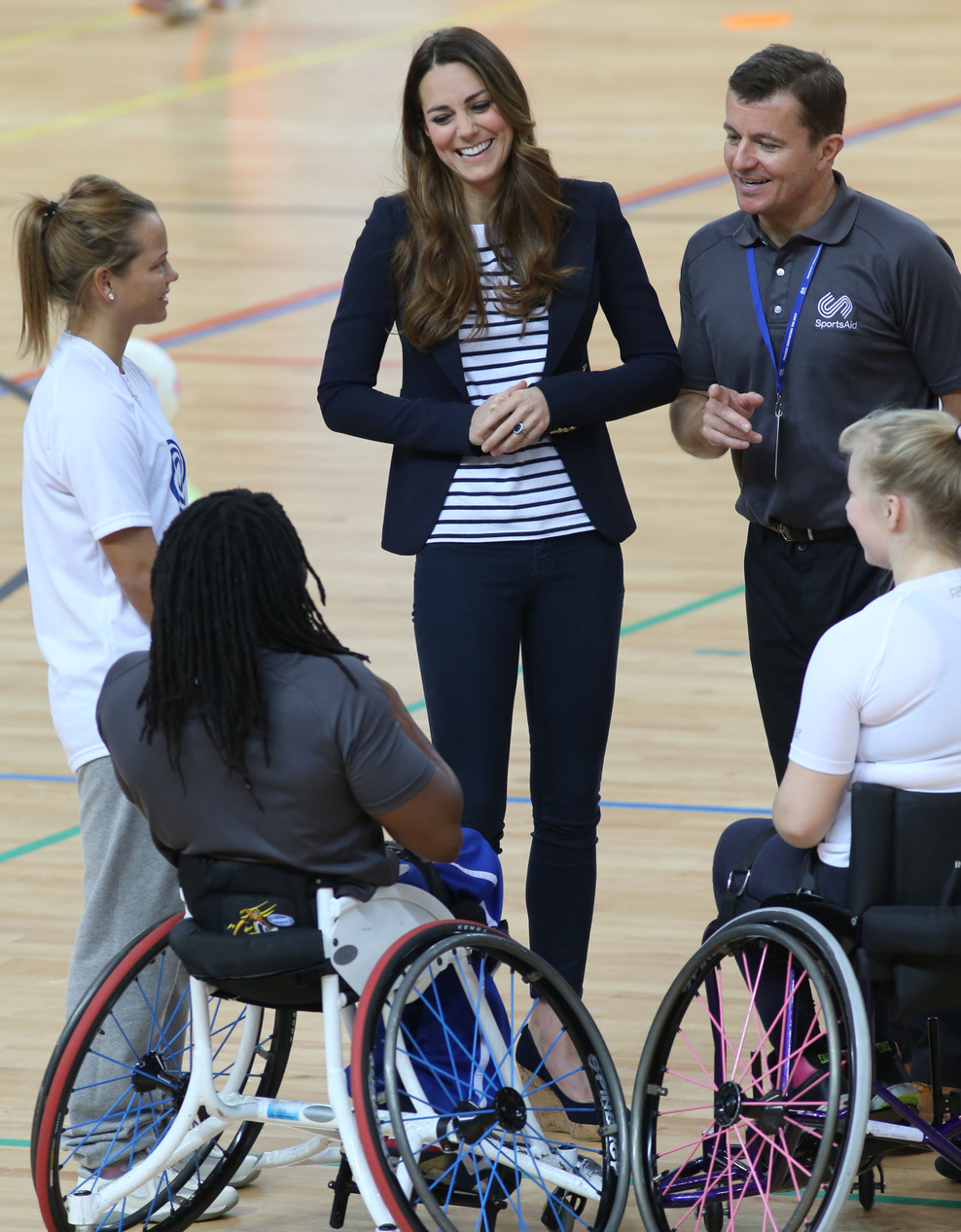 I wasn't much of an athlete in my youth (big surprise, I know), but I did do two activities that I absolutely loved: gymnastics and volleyball. Gymnastics took a backseat when puberty hit (I got large breasts very early), but I played volleyball into my teens. I still love it. I love watching it, and I kind of wish there were, like, pick-up volleyball games for adult women, because I would totally do that. Are there pick-up games for women these days? Not in my town.
Anyway, I was just reminded of my volleyball love when I was looking through these new Duchess Kate photos and videos. Today, Kate did her first solo event since becoming a mom. She did a photo-op on behalf of SportsAid – she's been patroness of the charity since April, and this is her first ever photo-op/event on behalf of the charity. For the event, Kate dusted off an ensemble made of separates that we've seen before: her beloved skinny jeans, those g—damn wedges (BURN THEM) that she's been wearing for three years, a striped top and that Ralph Lauren blazer.
The event featured athletes who competed for Team GB in last year's Olympics and Paralympics, and the group had a coaching session with young athletes for volleyball, badminton and wheelchair basketball. This is Kate's second public event since giving birth. Here's video of Kate playing volleyball – the players kept setting her up for a good spike, and if she hadn't been wearing those terrible wedges, she could have spiked it with ease.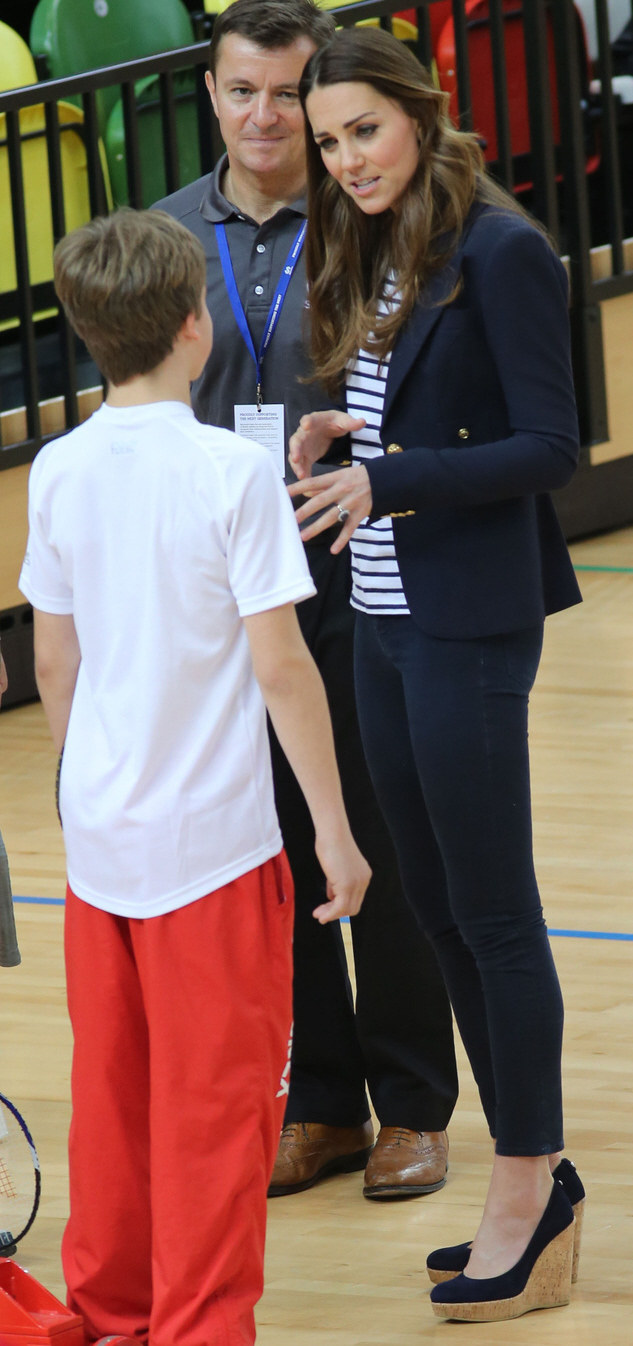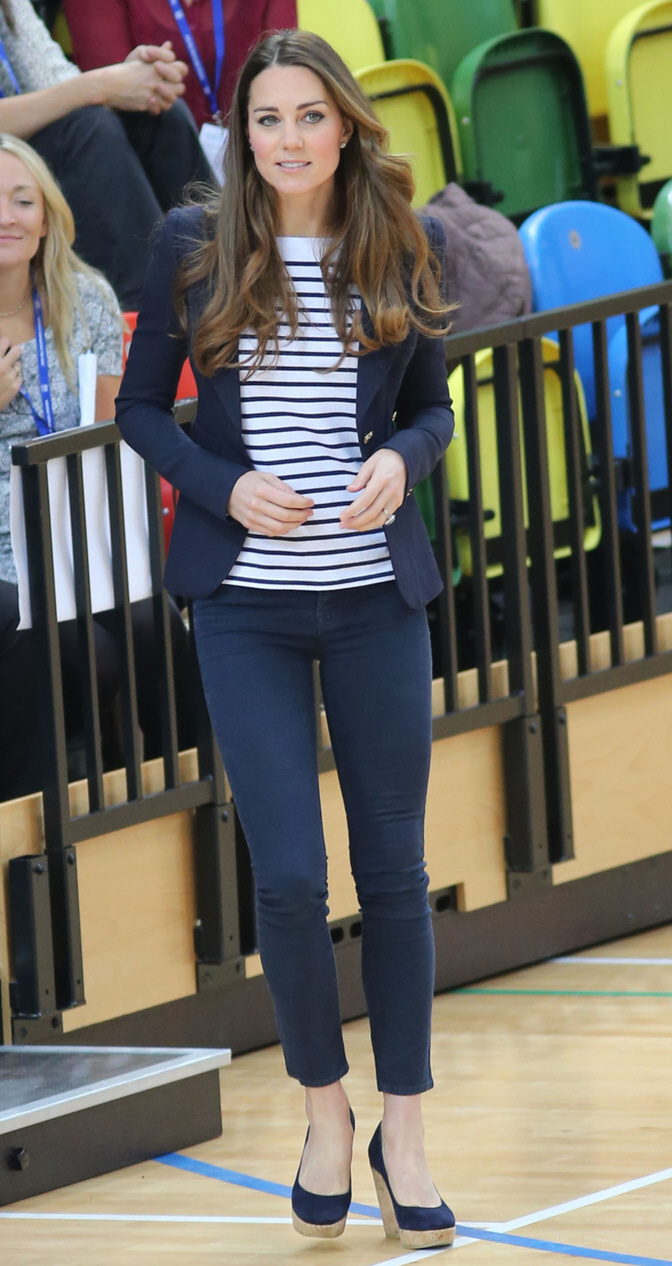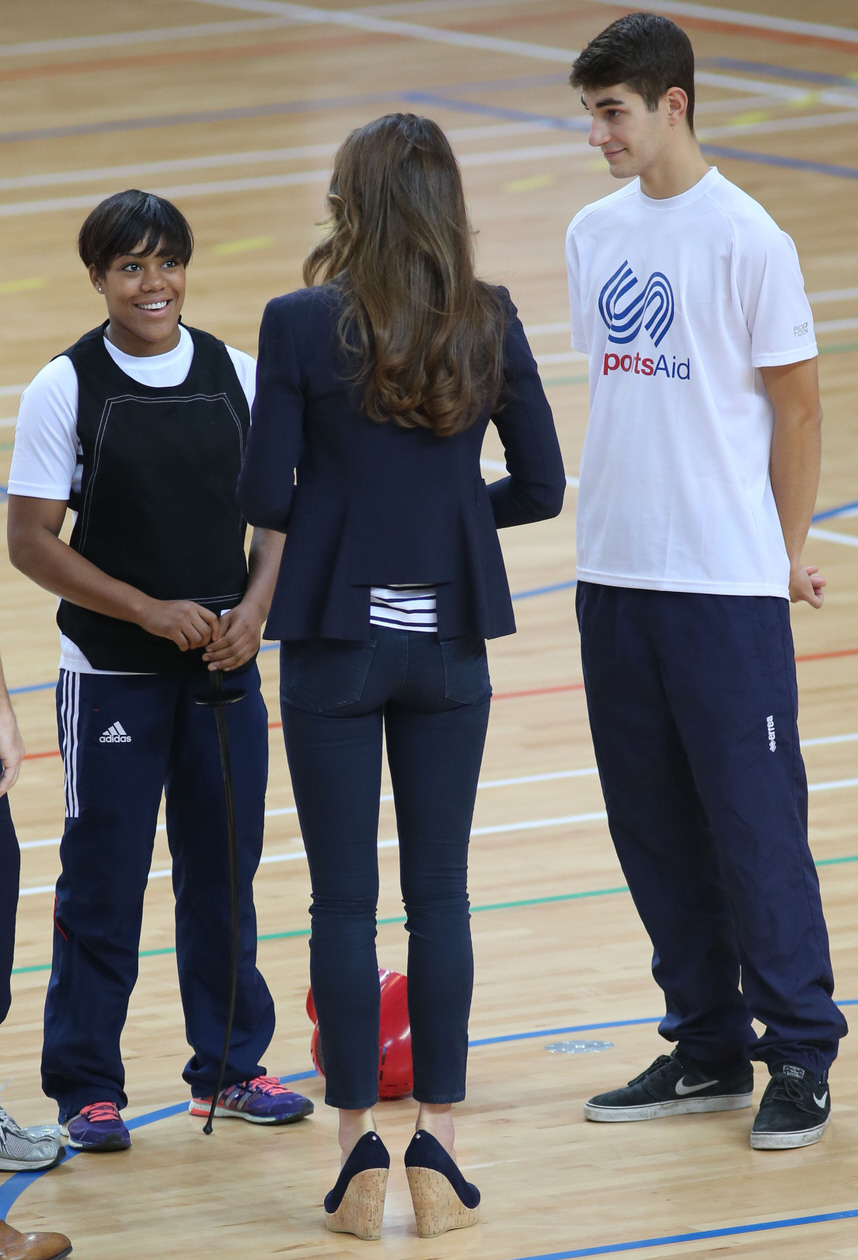 Photos courtesy of Pacific Coast News.