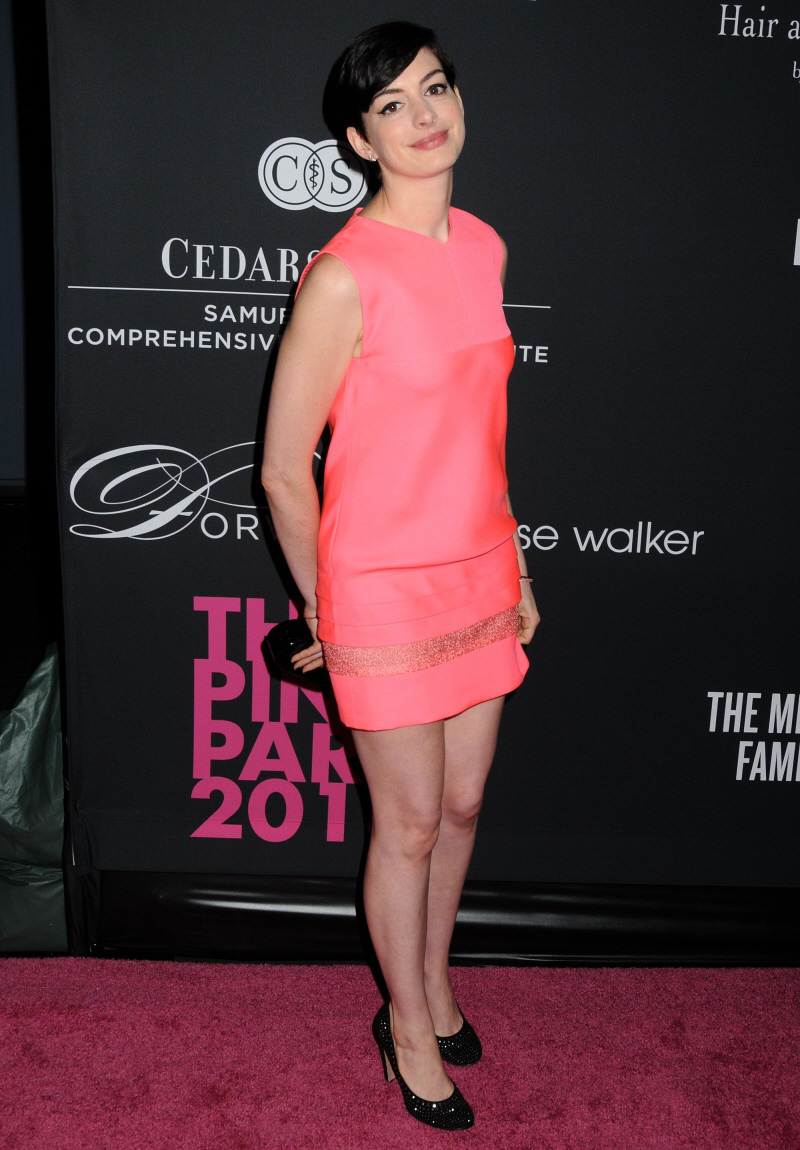 Here are some photos from The Pink Party (a charity event benefiting The Women's Cancer Program At Cedars-Sinai) hosted by Annie Hathaway on Saturday. Annie hasn't been doing a lot of red carpet events this year, so it's noteworthy just for that really. It's almost like Anne knows that she was annoying us so she made an effort to go away? Maybe. Anyway, since I haven't seen her in a while, I was surprised to see that she's still trying to make a go of her short hairstyle. This is not the hairstyle of a woman who is growing it out with some awkwardness – this is the hairstyle of a woman who wants to keep the short hair for a while longer. And I don't know why? This shorter hair is aging her. She's only 30 years old, but in the closeups, she could pass for 40.
Her dress isn't helping either. It's J.Mendel. Taylor Swift wears a lot of J.Mendel. That's all you really need to know about J.Mendel. I'm not hating the cut of the dress – it's not great but it's not awful – but I dislike the color on Anne. I'm really feeling like Anne doesn't know what colors she should wear and which she should avoid. Any shade of Pepto Pink should be avoided, Annie. Free advice. Also: does she look pregnant? I don't think so, but I guess people will be wondering because she dared to wear something loose.
I'm also including some pics of Maria Bello in Kaufman Franco (hate the dress and Bello has been looking so 'Toxed lately) and Kate Beckinsale in Donna Karan. That would have been a great dress for Anne.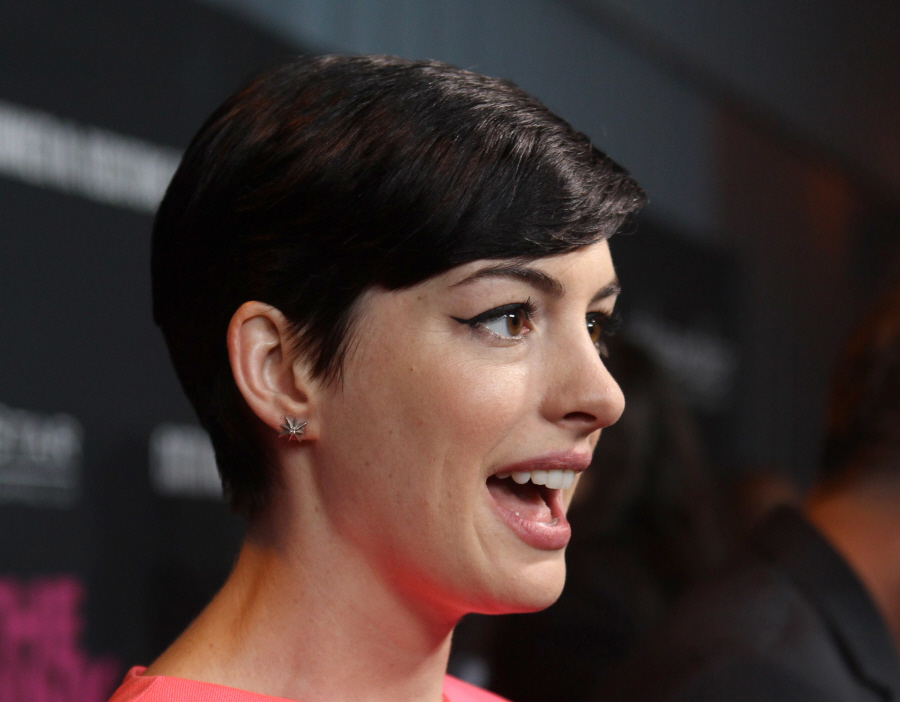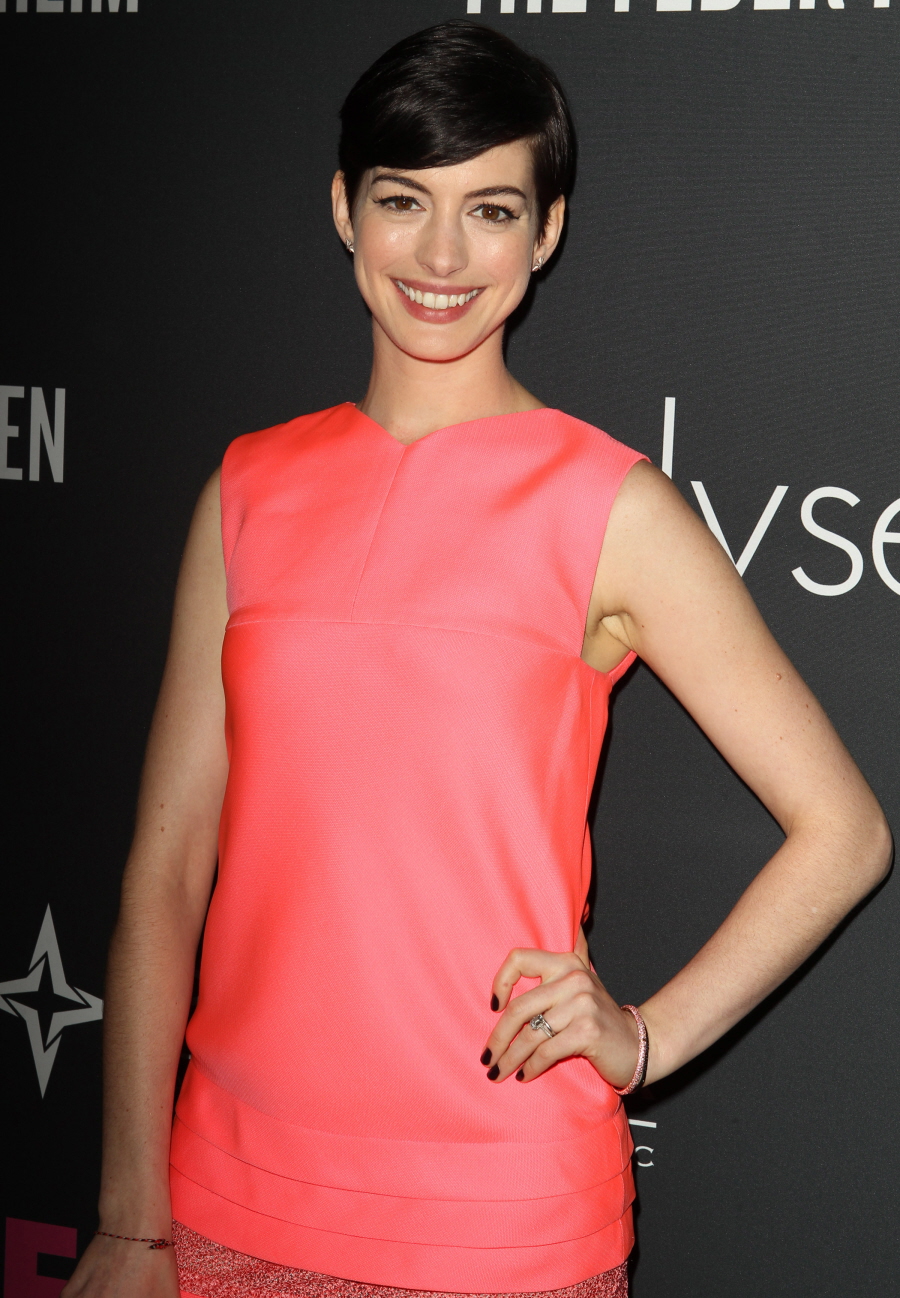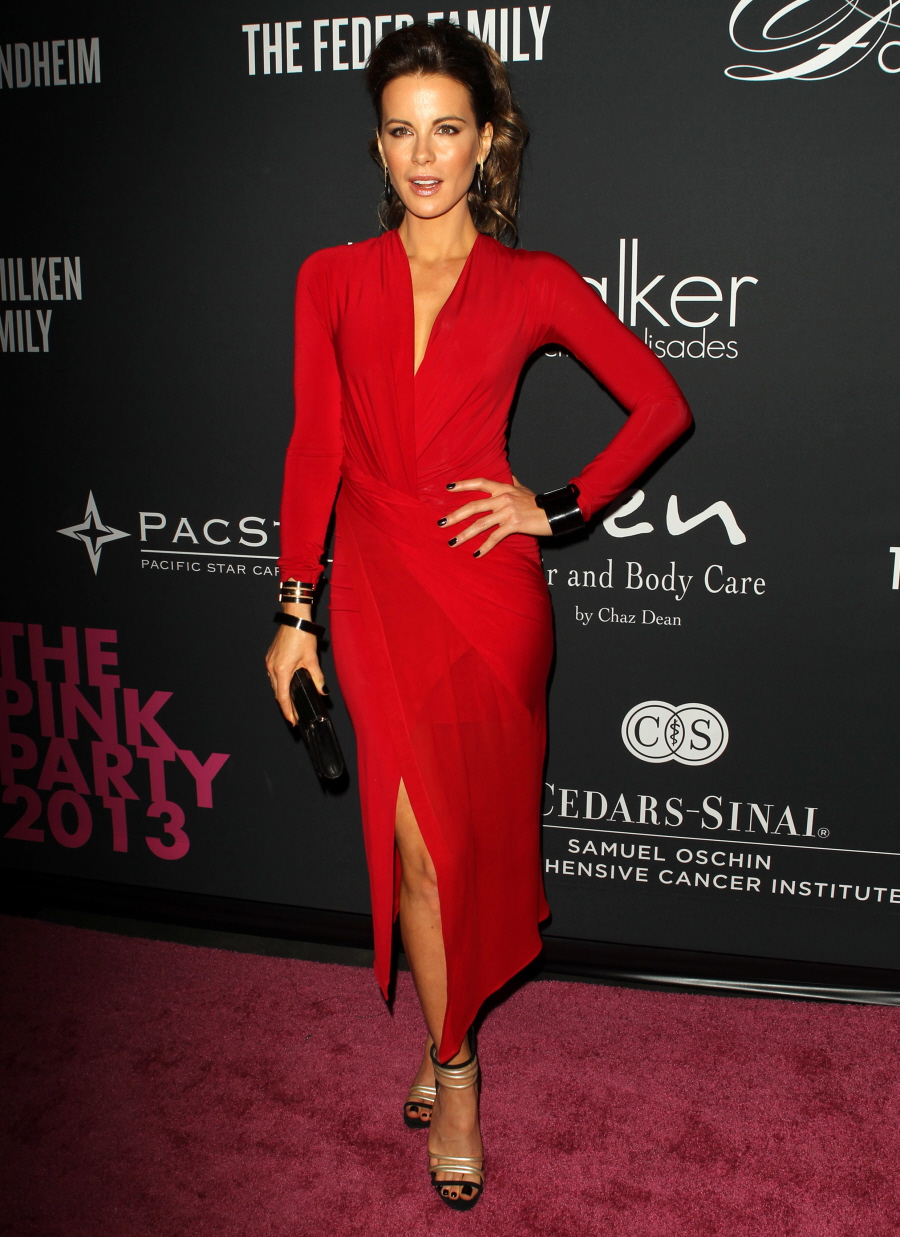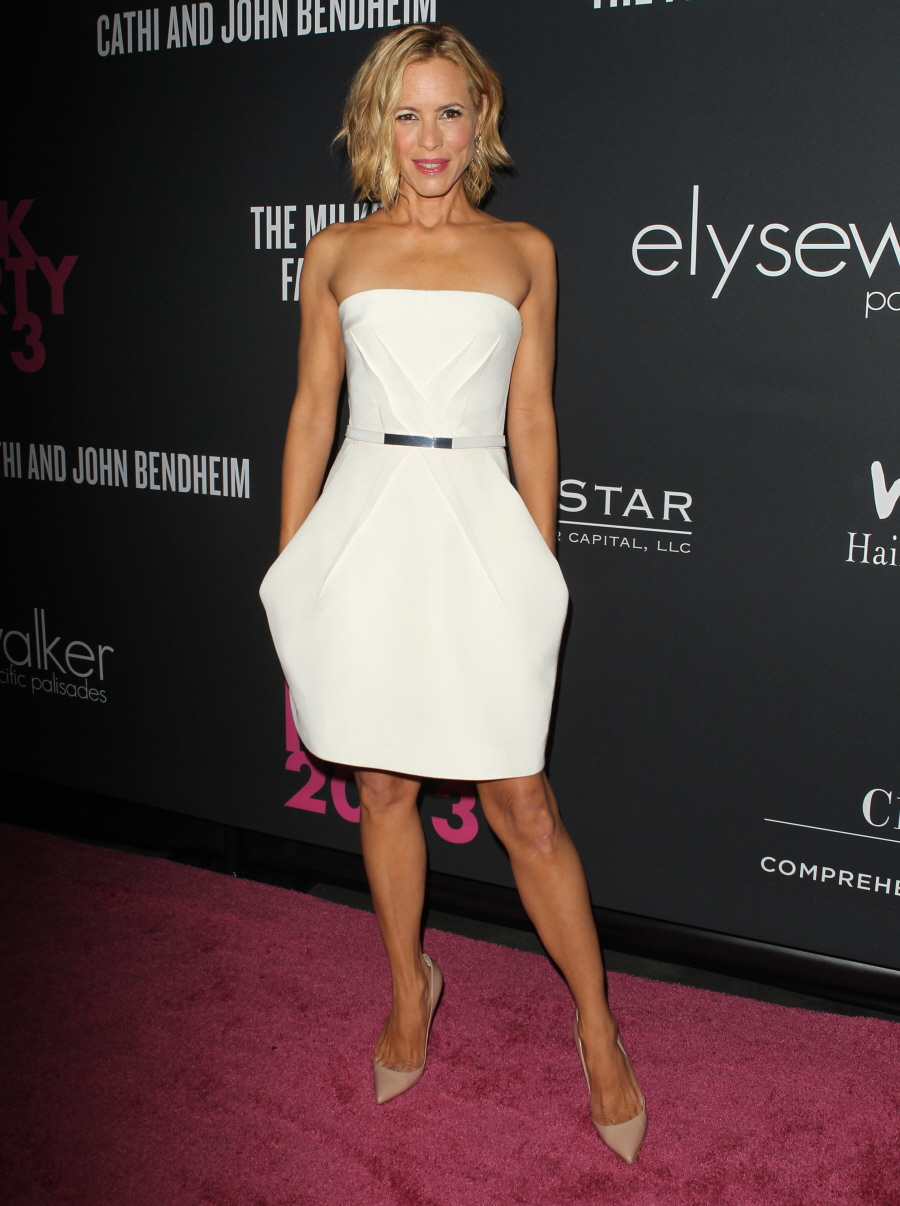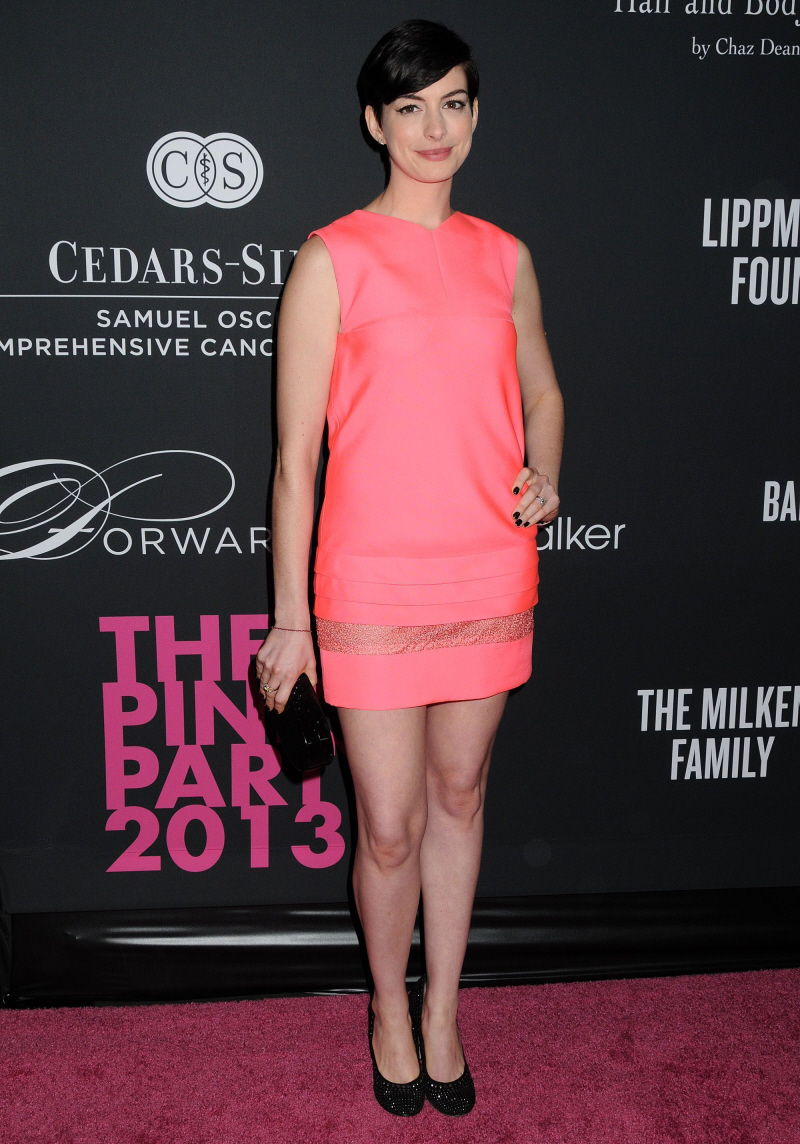 Photos courtesy of WENN.