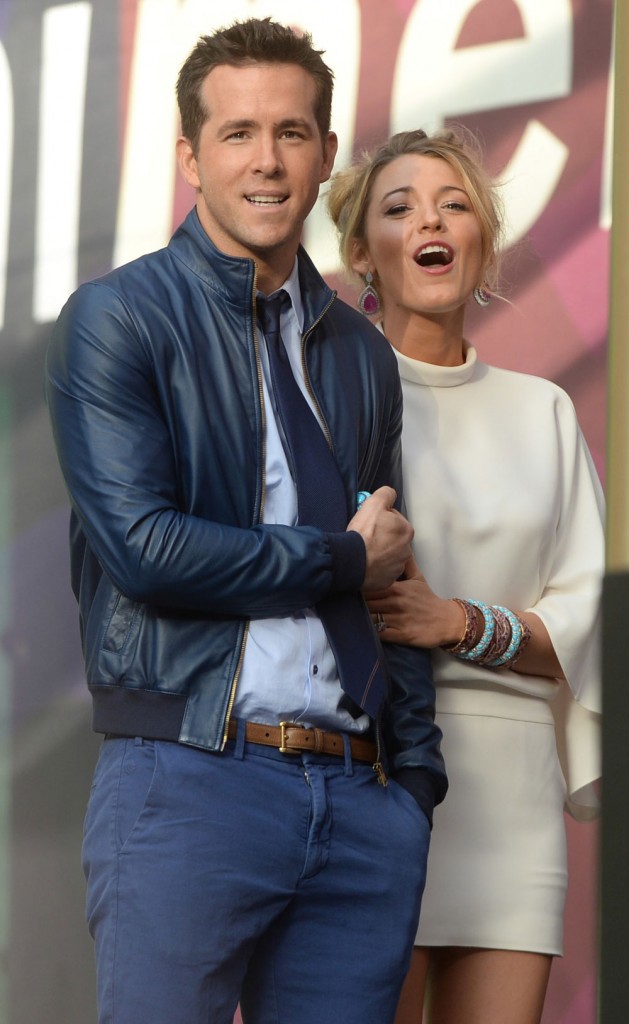 I'm reporting this story because I just had an 11 hour flight on Saturday, and because I fly often. Stuff happens on flights and during the process of getting on and off flights especially, that is frustrating, annoying, degrading and tests your patience and resolve as a human being. You may think I'm overselling this, but you try waiting in line for an hour at US customs after spending 20 hours travelling. I could go on. Anyway, it's a nice kind of schadenfreude for me to learn that celebrities aren't immune from the trials of flying. Maybe the ones who fly private are, but Ryan Reynolds just endured a unique kind of torture while on a commercial flight from New York to New Orleans. He got puked on by a woman who was wasted on red wine:
Reynolds was seated in seat 2D at the window, and according to the eyewitness, "About two-thirds of the way into the flight, a young lady in front of him in 1D vomited toward her window, which then spewed back all over Ryan's beige cashmere sweater. She had clearly had too much to drink, causing her to be sick."

"The vomit looked like it was largely made up of red wine, and it made a huge stain on Ryan's sweater," says the source. "So he took it off!"

"The flight attendants were doing the best they could with giving him napkins," the source says. But according to another eyewitness, they were seen giggling amongst themselves after the incident had taken place.

Reynolds managed to find a cleaner top, and upon landing, he and Lively were the first to be whisked off the plane by a member of airport security in New Orleans.

"They tried to pretend like nothing happened," the source explains. "The vomiting was quiet, and I think they were all going to try to just hide what happened, but the smell was rancid! Also, you couldn't help but notice Ryan taking off his shirt!"
If this was just you or me, we wouldn't get a security escort off the plane. We would have to stand around stinking like throw up for hours until we reached our final destination.
I've been puked on during a flight. When my son was three years old, he choked on a pretzel during a flight and threw up all over my shirt. I was used to being puked on, and was more embarrassed that I was the mom responsible for the vomit smell wafting through the cabin. Another time, I had red wine spilled all over the front of my light-colored pants when my son knocked the tray table it was sitting on. I never had another glass of red wine on a plane again. Moms are used to these minor indignities. Getting both red wine and puke on you coming out of a drunken stranger sounds much worse to me.
This makes me wonder if Blake Lively had some kind of MacGyver meets Martha Stewart approach to Ryan's dilemma. Ryan took his sweater off but what happened next? Blake is starting her own "curated" lifestyle company after all. How did she deal with Ryan's vomit smell? Did she spray some Chanel perfume on it? (There's an airport hell reserved for people who spray perfume on flights.) Did she have some baking soda in her purse that she rubbed all into Ryan's chest hair? I want to see this incident playfully explained in Blake's lifestyle column, complete with an expensive, impractical solution that no one would be able to afford or have access to. ("Rub some Beluga caviar on your skin. The acridity of the fish smell will neutralize the vomit odor." "Use yak's milk to remove red wine stains.")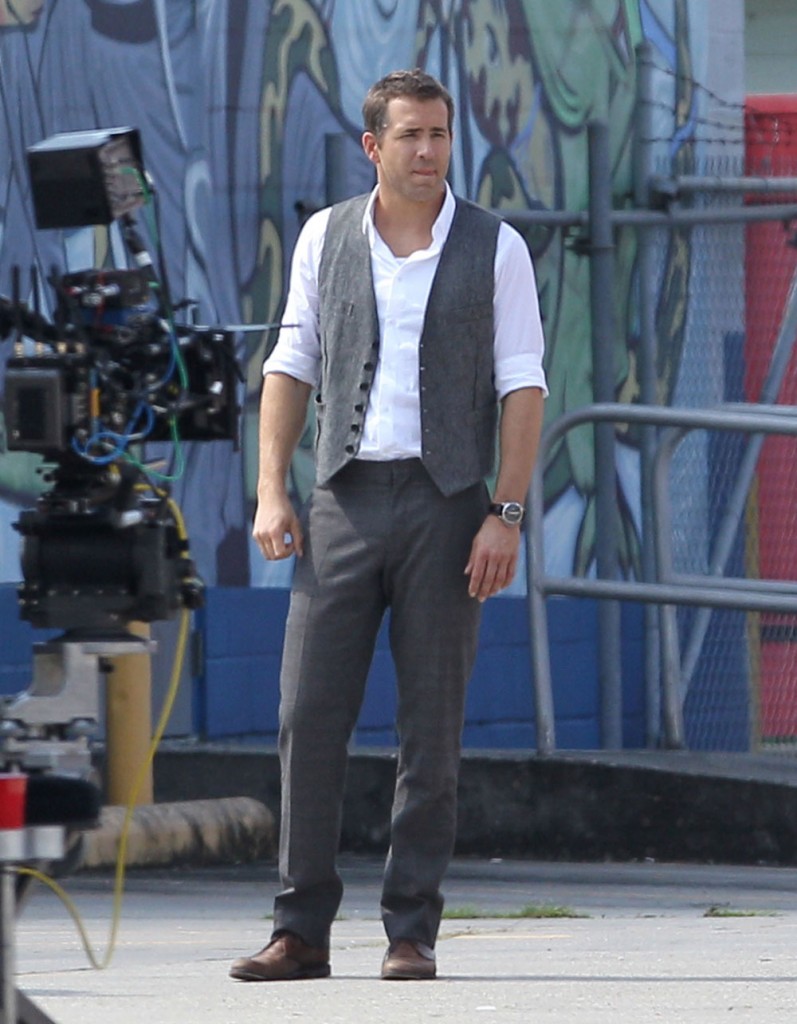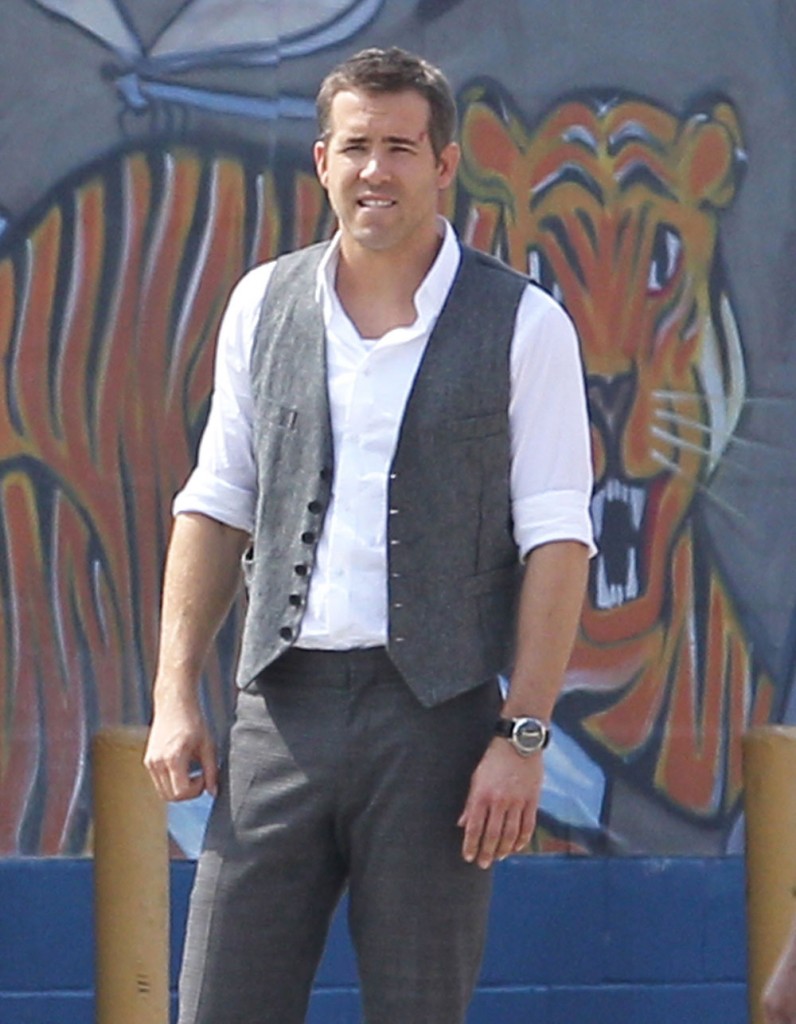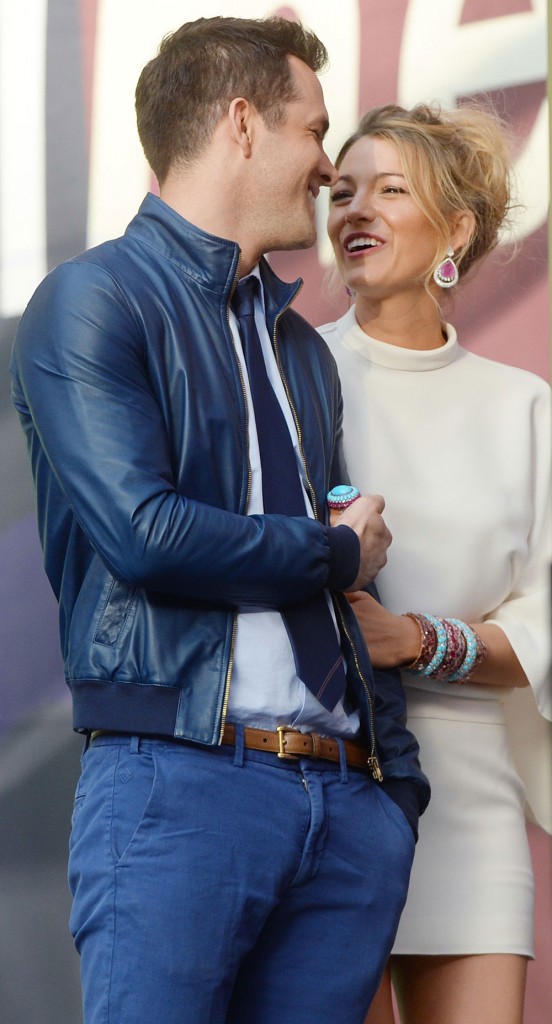 Photos of Ryan and Blake are from an event in June (credit: WENN) Ryan is also shown on the New Orleans set of Selfless earlier this month. (credit: FameFlynet)