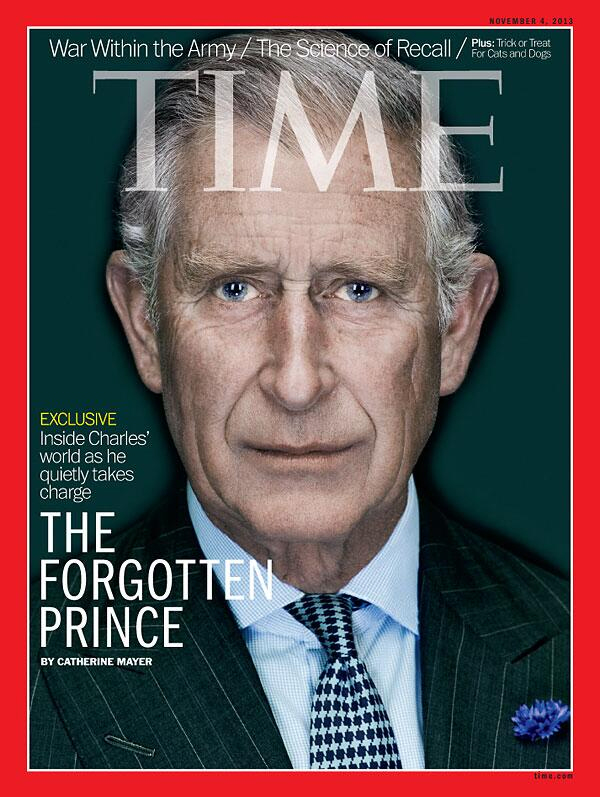 Time Mag is going full Anglophile these days. I can't say I'm mad about it. A week ago, Benedict Cumberbatch was the cover boy for all of the international editions of Time. And now the Prince of Wales is this week's cover guy. Prince Charles (His Royal Highness Prince Charles Philip Arthur George, Prince of Wales, KG, KT, GCB, OM, AK, QSO, PC, ADC, Earl of Chester, Duke of Cornwall, Duke of Rothesay, Earl of Carrick, Baron of Renfrew, Lord of the Isles and Prince and Great Steward of Scotland) granted a lengthy and exclusive interview to Time, and he discussed… well, he discussed everything. You can read Time's cover preview here, and here are some highlights from the piece:
He's friends with Emma Thompson! "There's a long history of relationships between Princes of Wales and actors — not just actresses, not just the rude relationships as [Charles] would say, though God knows I've tried," jokes the actress Emma Thompson, one of his close friends. "He wasn't having any of it."

The Prince's Quest: "I feel more than anything else it's my duty to worry about everybody and their lives in this country, to try to find a way of improving things if I possibly can."

He's a healer: "I've had this extraordinary feeling, for years and years, ever since I can remember really, of wanting to heal and make things better. … I feel more than anything else it's my duty to worry about everybody and their lives in this country, to try to find a way of improving things if I possibly can."

Environmentalism: "We're busily wrecking the chances for future generations at a rapid rate of knots by not recognizing the damage we're doing to the natural environment, bearing in mind that this is the only planet that we know has any life on it."

His personal happiness: Isolated for much of his life, he now takes joy in his "wonderful wife. And of course now a grandson, which is what this is all about. It's everybody else's grandchildren I've been bothering about, but the trouble is if you take that long a view people don't always know what you're on about."

The idea that William could leap-frog him in the order of succession: "If you chuck away too many things…you end up discovering there was value in them."

Preservation of Dumfries House: Six years ago he heard that the 18th century mansion in Scotland was to be sold and its collection of Chippendale furniture dispersed. Sight unseen, he formed a consortium and bought building and contents for £45 million, about $72 million, part-financed by a £20 million, $32 million, loan taken out by his charitable foundation. As property prices declined globally, his critics suggested he had been as imprudent as the issuers of the subprime mortgages that triggered the slump, risking the financial health of his established charities on a self-indulgent whim. But in securing Dumfries House, the Prince not only preserved a slice of heritage but also created in one of the most deprived corners of the U.K. a new hub for employment and for training courses run by his charities, and a potential magnet for tourism. His rich dinner guests are donors and potential donors, lured by his royal convening power to a place that needs their help and that would never have drawn their attention without Prince power.
Charles also says that his new grandson is "what this is all about." Allegedly, Charles also references the PR disaster that was his divorce from Diana, although there are no quotes about that yet.
I have to say, even though I think Charles is a toolbox about Diana (and Camilla!), I do think he's worked tirelessly on so many worthy and amazing projects, like historic preservation, environmentalism, education and employment. He's been ahead of the curve on many of those projects too. As for the idea that the Queen would or could alter the line of succession so that Charles is "skipped" – that's a pipe dream. It would be a constitutional nightmare/crisis and the only way the line of succession would change would be if Charles himself decided to abdicate. Which it's pretty clear he won't do.
PS… WENN labeled the photo of Charles and the bird as "Charles and Camilla". LOL.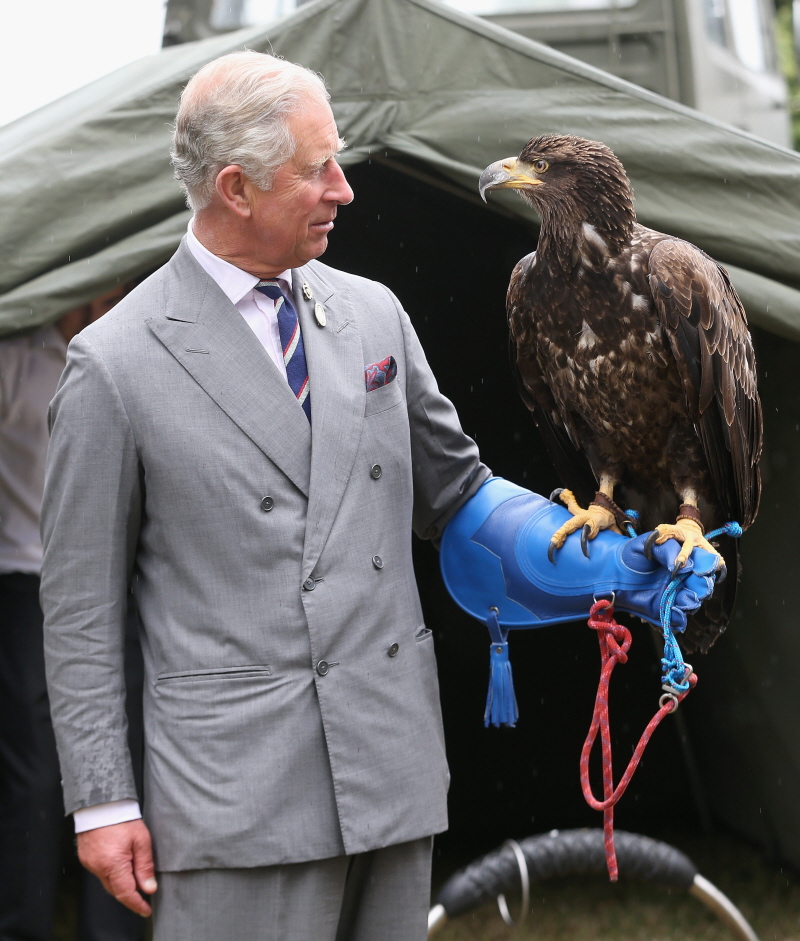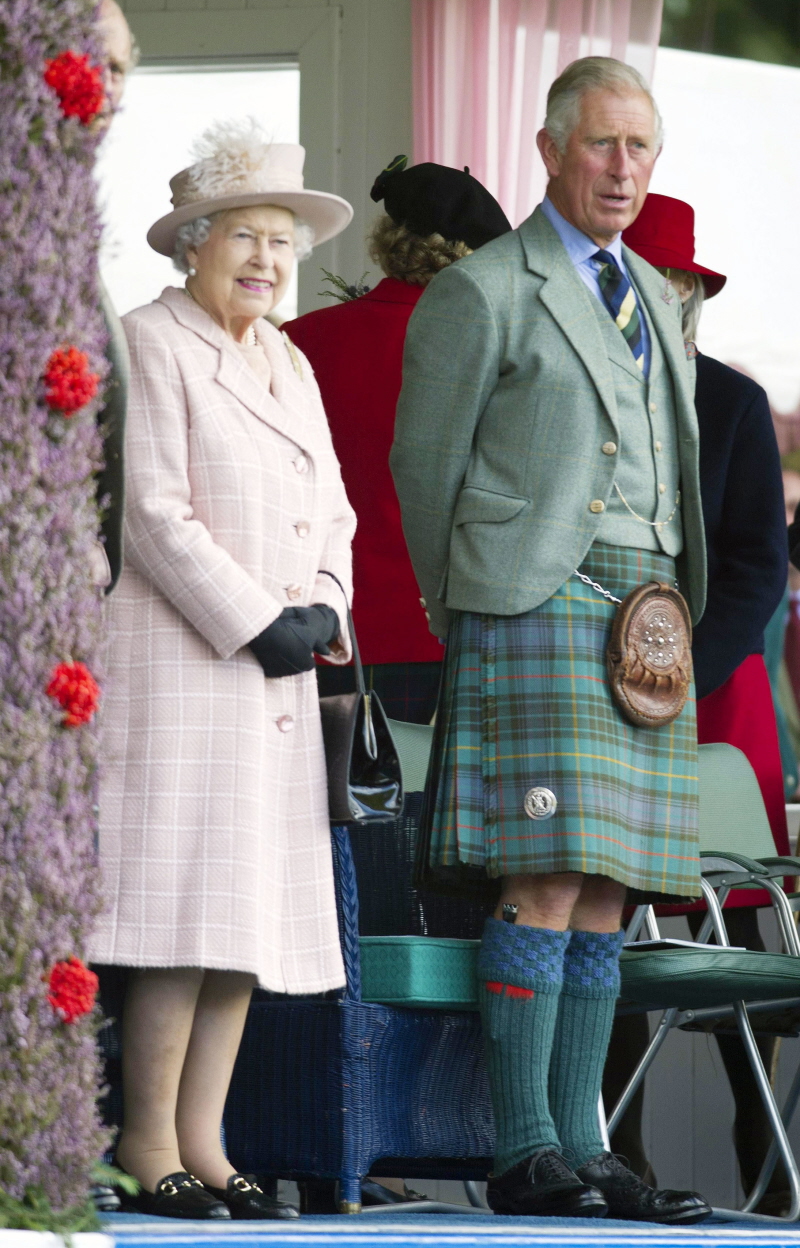 Photos courtesy of WENN, Time.