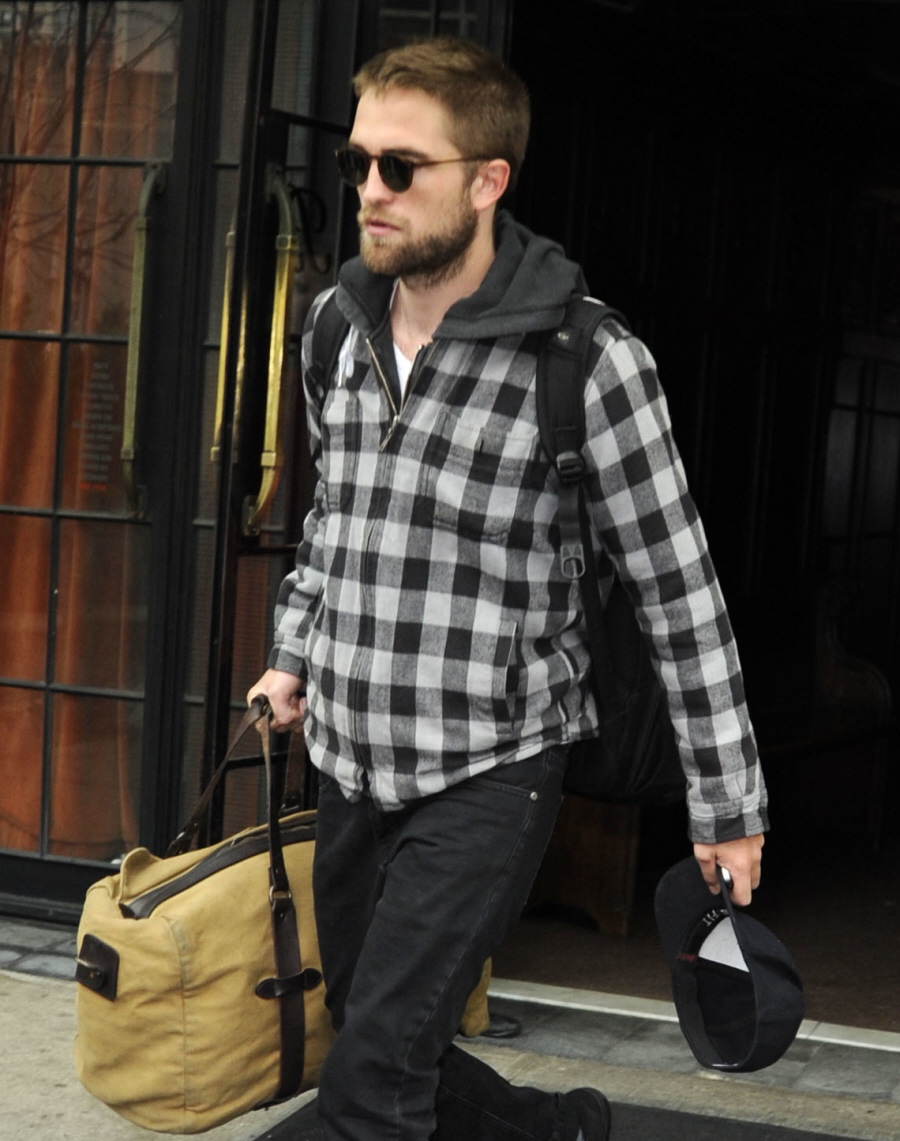 Robert Pattinson news! Before we get to the sad stuff, let's do the happy stuff. Several years ago, back when Sparkles was Edward Cullen, he would get wasted with Katy Perry in karaoke bars. They would get wasted together and sing warbly versions of Boyz II Men. You know what's sad? Both of them sing professionally. Seriously. How drunk were they?!
If you're going to go for the best celebrity version of Boyz II Men's classic, I'm going to go with John Krasinski lip-synching EVERY DAMN TIME (skip ahead to about the 7 minute mark, although the whole video is funny).
Anyway, now that we know that Sparkles and Katy Perry have always been rather, um, comfortable with each other, that should ease the minds of the Rob-stans who worry that Rob is falling apart without his Bella, correct? Not so much. According to The Sun, Rob is a changed man without Kristen Stewart and his team is worried:
Robert Pattinson may be risking his career in an attempt to mend his broken heart, sources close to the star say. The Twilight actor has thrown himself into the LA party circuit since his breakup with Kristen Stewart after she cheated on him with her director, which has led to his team beginning to worry.

With pressure mounting for the London-born 27-year-old to follow up to the huge success of the Vampire franchise it seems Robert may be heading in the other direction.

'Kristen broke his heart, he has not been the same since she cheated,' a source close to the star told The Sun. 'His team don't want him to be defined by what club he goes to or what women he dates.'

Another insider told the newspaper that Robert's next move is crucial for his career in order for him not to be pulled down by the weight of his role as Edward Cullen in the successful franchise.

However, Robert was recently seen partying with Joe Jonas and Zac Efron for the former's birthday. Efron recently returned from a stint in rehab over a supposed cocaine addiction while last week it was rumoured that the reason behind the Jonas Brothers' cancelled tour was Joe's 'secret drug addiction.

Earlier this week he prompted speculation that he may have been in a fight when he was seen with a visibly swollen left hand as he went out for lunch in Los Angeles on Thursday.

The mystery was enhanced by dark marks around his eye that he tried to hide under sunglasses, which could have been bruising. Much puffier than normal and with red marks around his knuckles, the British actor protected his scuffed-up hand by carrying his take-out lunch in a foil container on the other side. While Robert is right-handed, he could have swung a left hook at his opponent if he had gotten into a scuffle.
You can see the photos of Rob looking kind of ragged here. His hand does look sort of swollen, but I just can't see him throwing a punch. More likely that he was drunk and he just took a tumble and messed up his hand. It happens. But as for the larger worries about Rob's nightclub-heavy lifestyle these days – well, I've been saying that for a while. Even if his activities are relatively innocent (and I'm not convinced that they are), it simply LOOKS bad. He looks like he's desperately trying to become a typical LA douchebag, which is so dumb because people always liked him because he seemed like he's a quieter, gentler soul.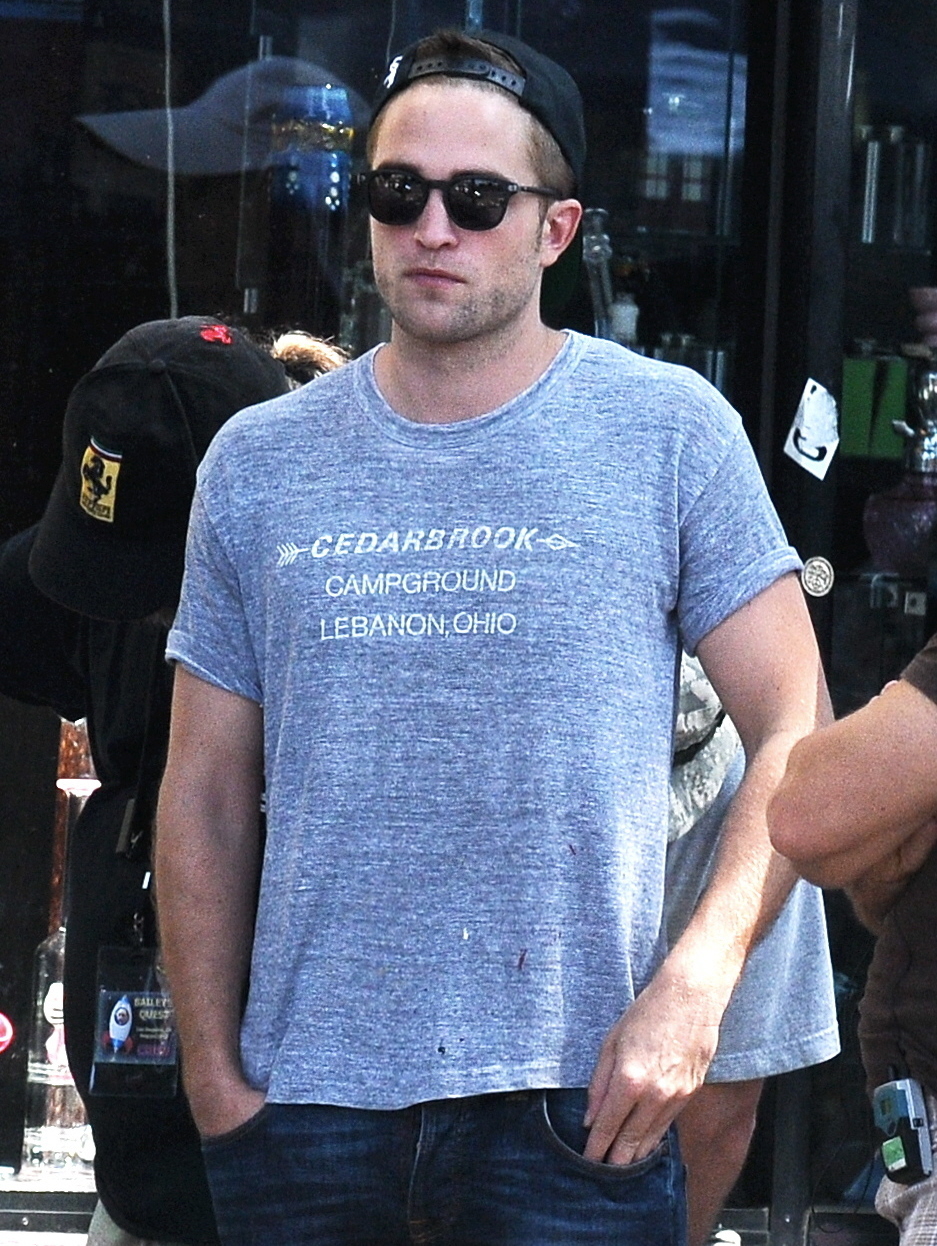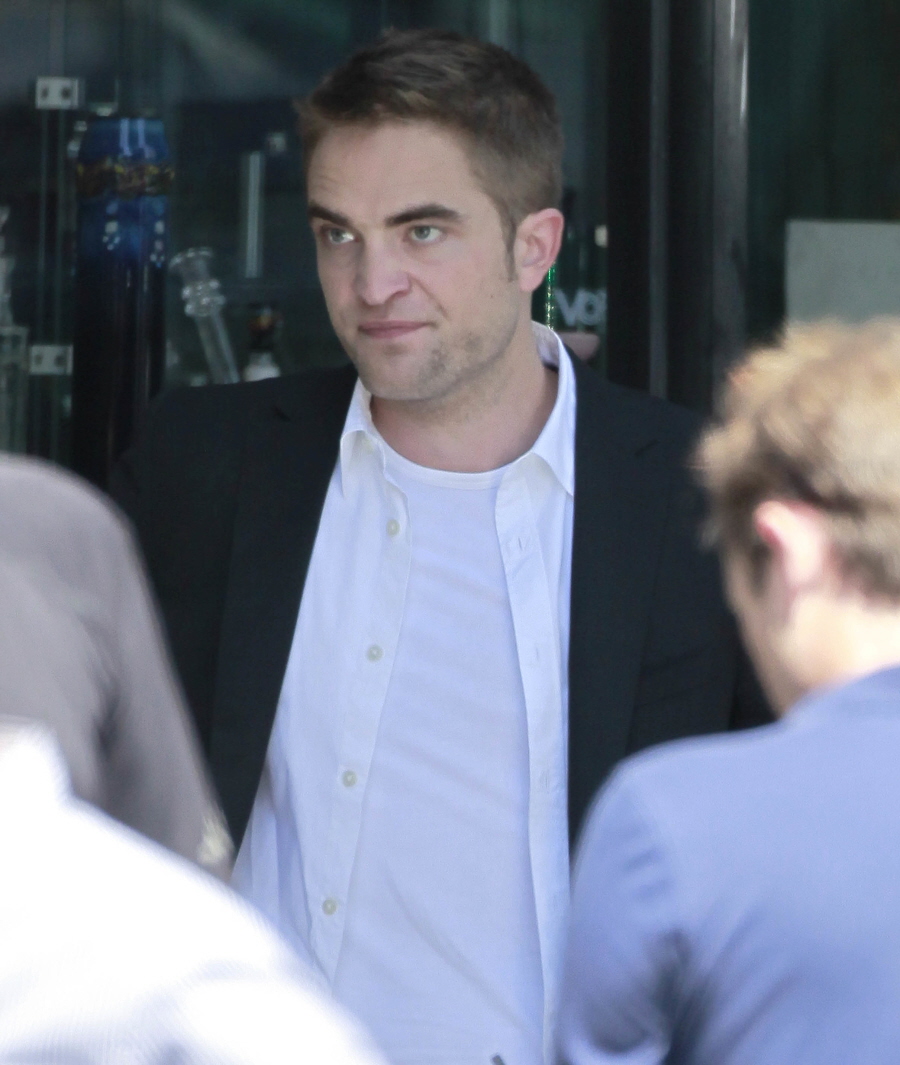 Photos courtesy of WENN.