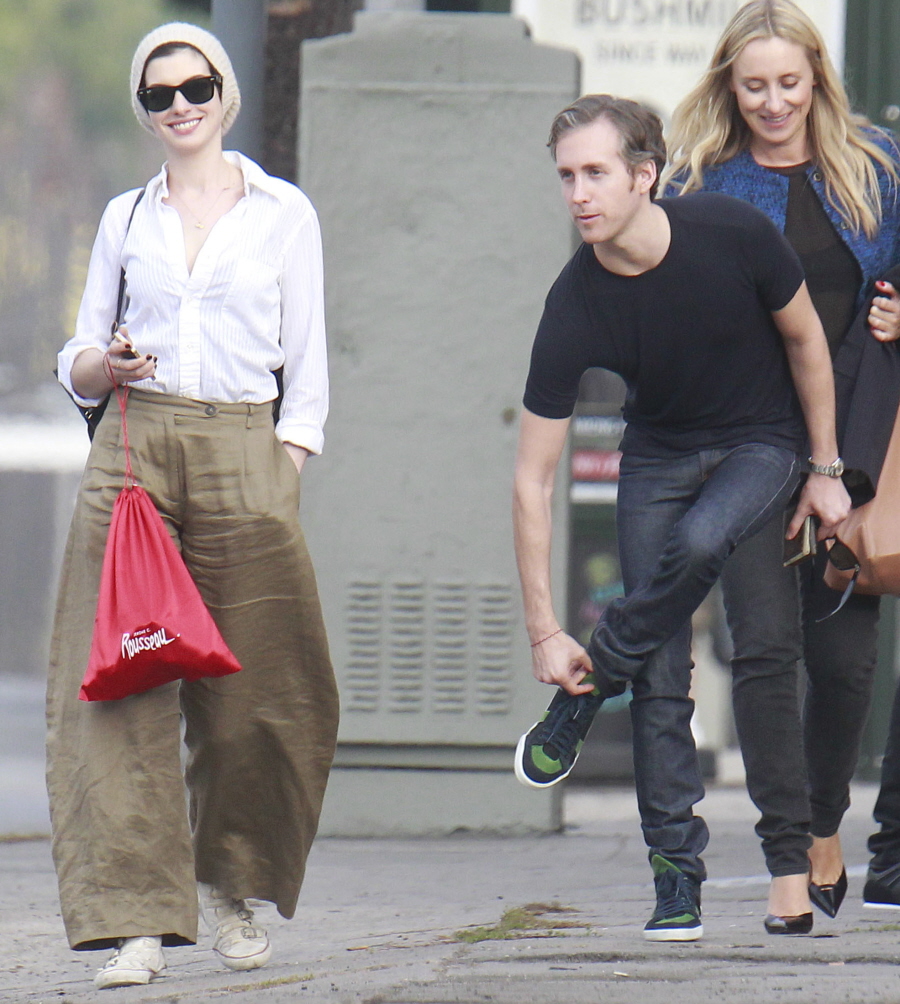 First, let me be fair to Anne Hathaway. It's not like she wore this outfit on a red carpet or to any kind of formal event. She's allowed to wear whatever she wants in her private life. Anne and her husband Adam Shulman were photographed having lunch with friends at Astro Burger in LA over the weekend. Anne recently stepped out for some rare public appearances (for charity!), and it's almost like the paparazzi just remembered that she exists. She's been keeping a low profile for months, which I like and appreciate. So, what I'm saying is that I'm still largely giving Annie a pass.
That being said, this outfit!!! THOSE PANTS. I can totally see how every woman owns a pair of pants like this – you buy the pants because you're all, "OMG, so comfortable and why not wear more wide-legged stuff? They're so chic and a lovely linen blend and they'll go with half my shirts! I'll look like a J.Crew ad!" And then you wear them out one day and you realize that the pants are the devil. The linen blend means that they don't hang properly and that they wrinkle in two seconds. And you realize that from the back, your ass looks super-wide. And you never wear them again. They grow dust in the back of your closet. You pull them out once or twice a year, briefly recalling your dream of looking like a chic J.Crew ad. And then you remember.
Maybe I'm reading too much into the pants. Maybe this is just Anne's subliminal reaction to seeing her husband's near-constant love for skinny jeans. He wears the skinny jeans in the family, she wears the palazzo pants in the family.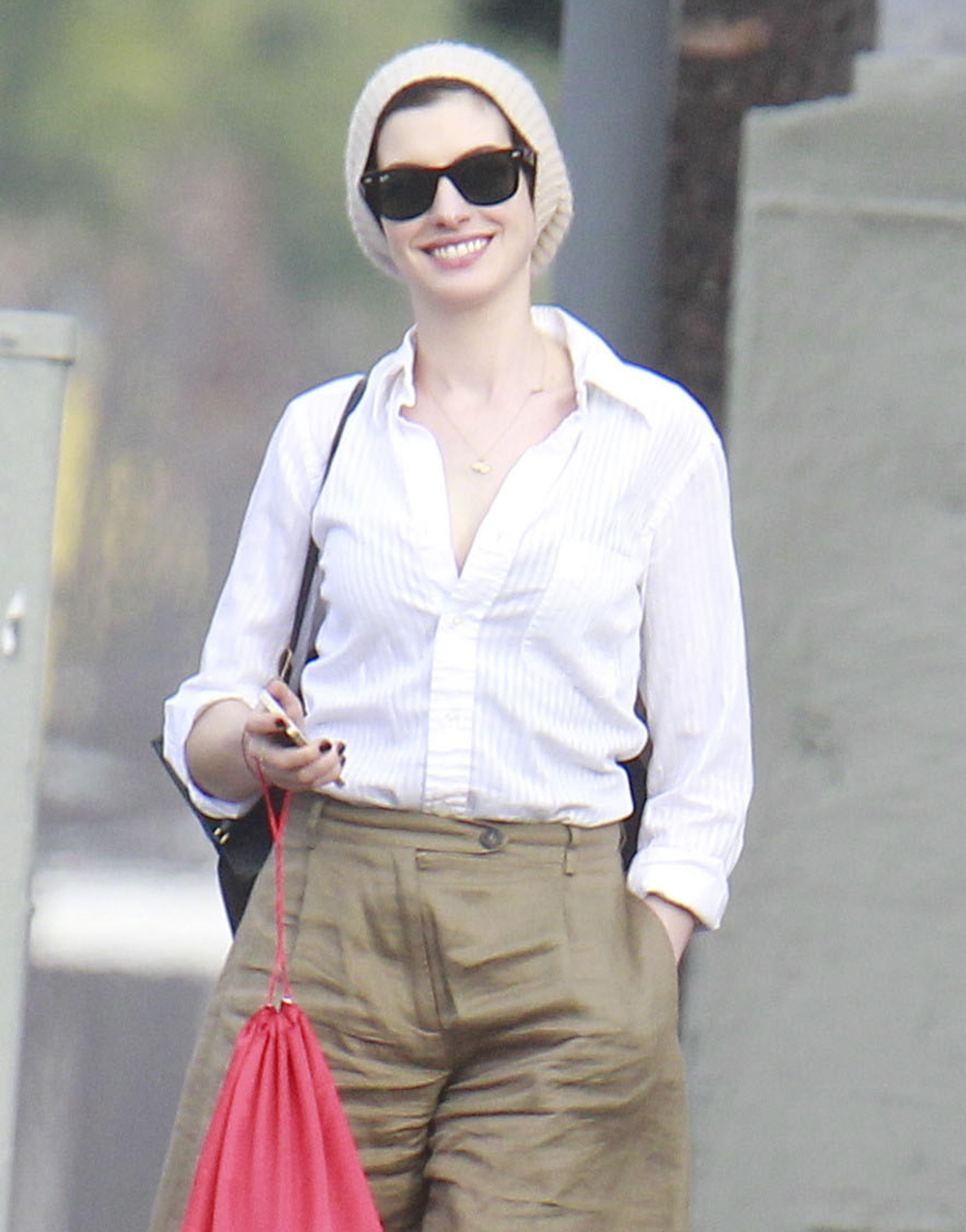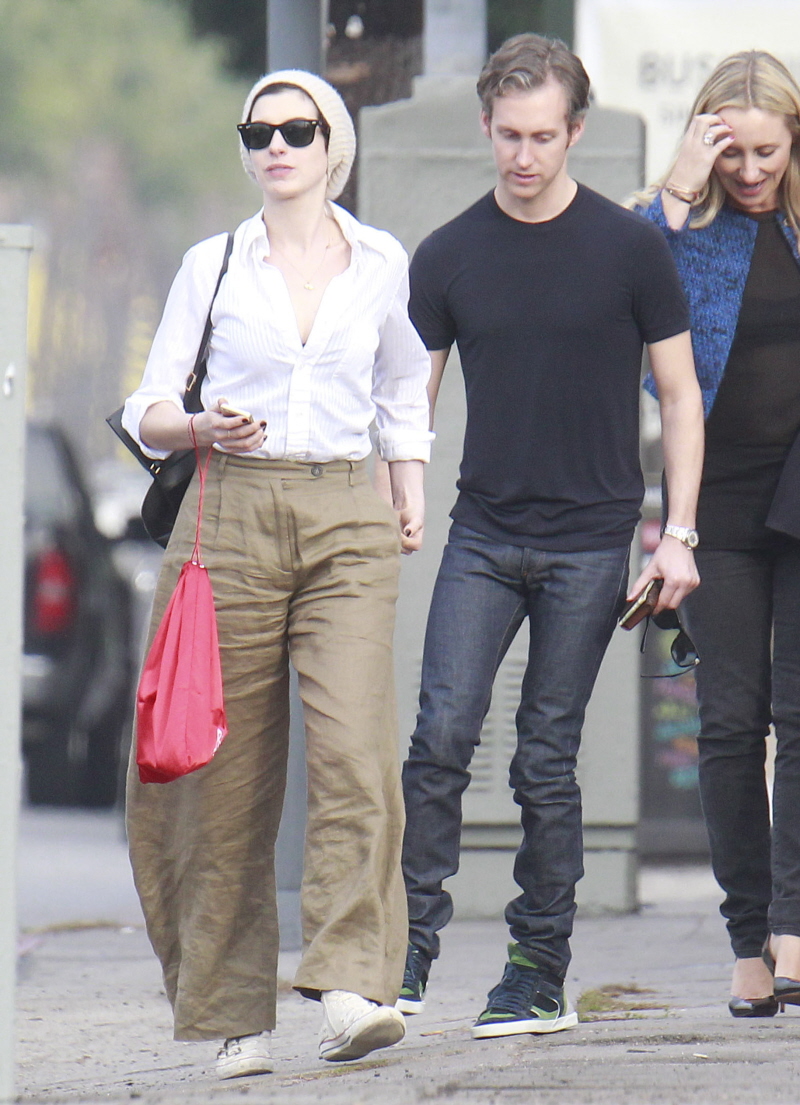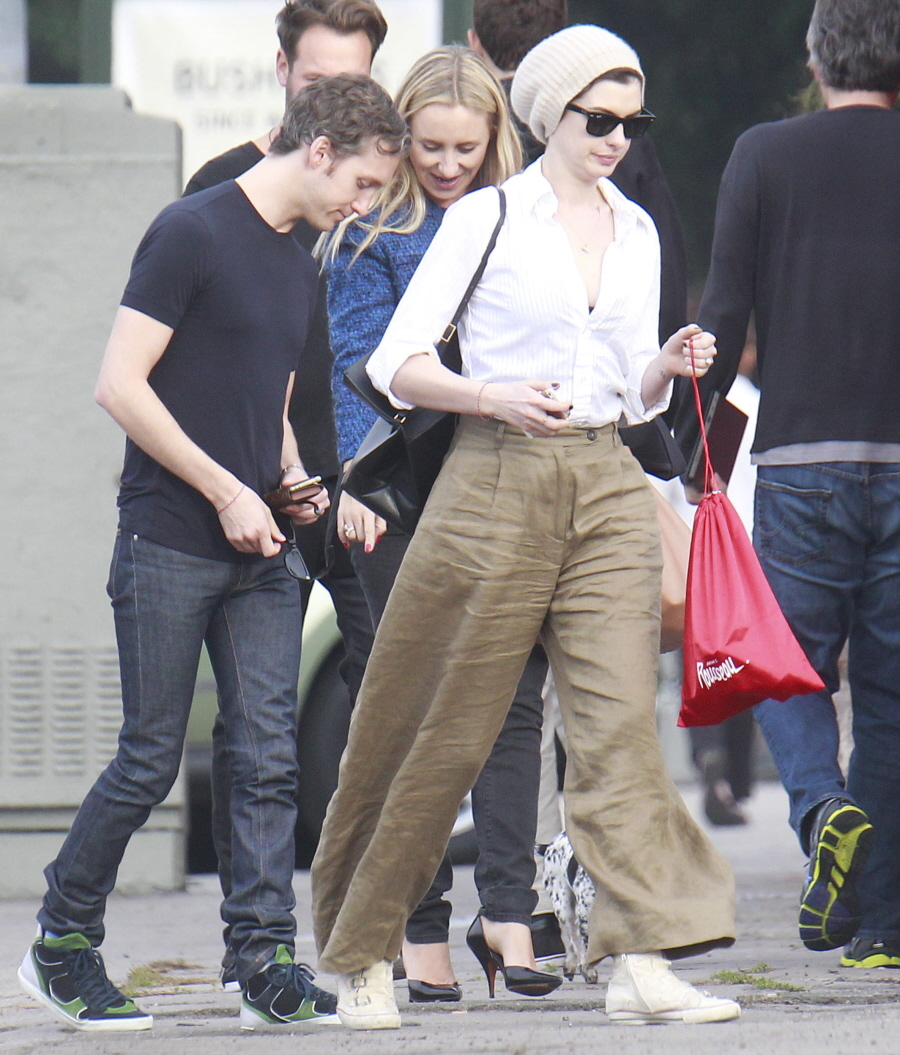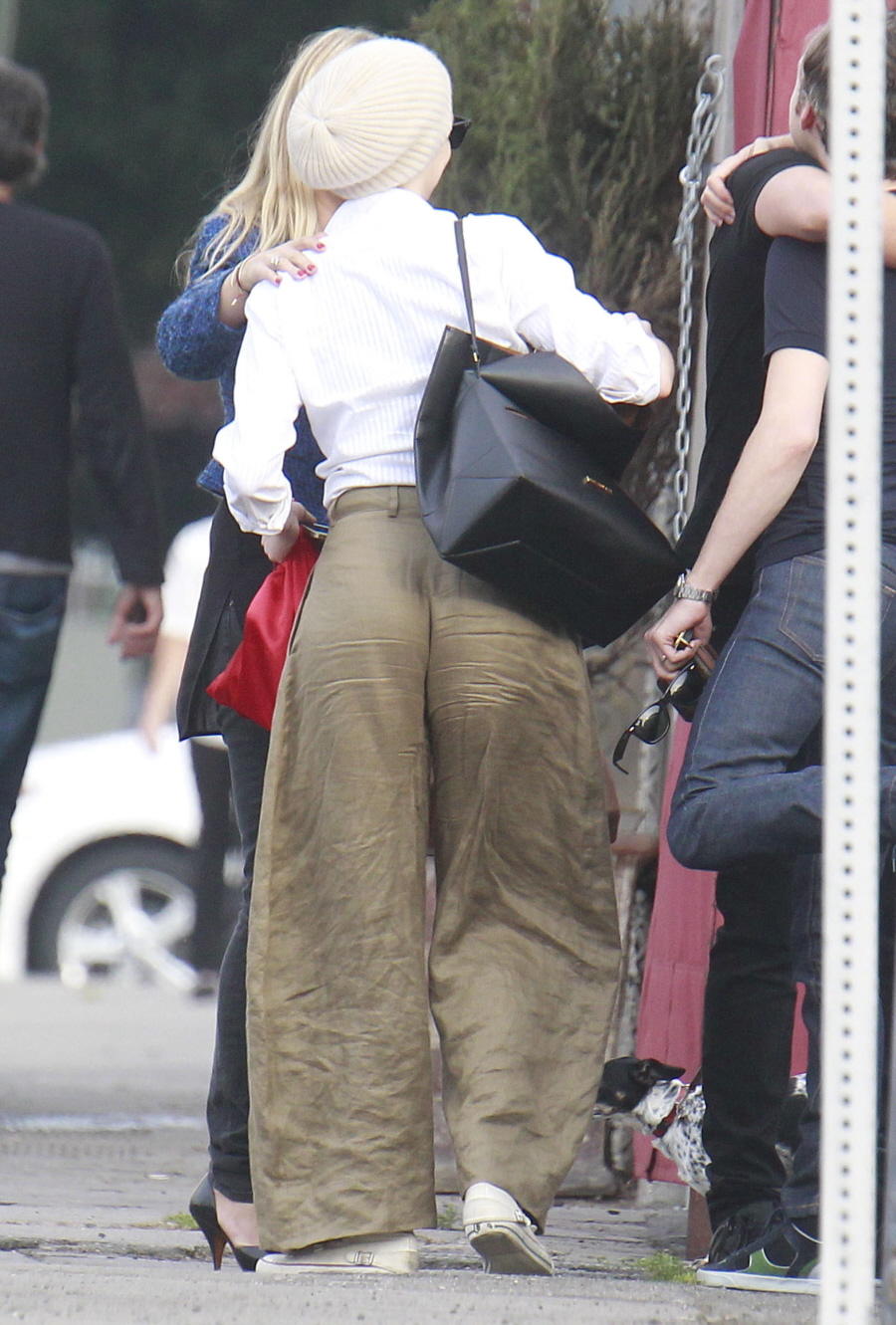 Photos courtesy of Fame/Flynet.