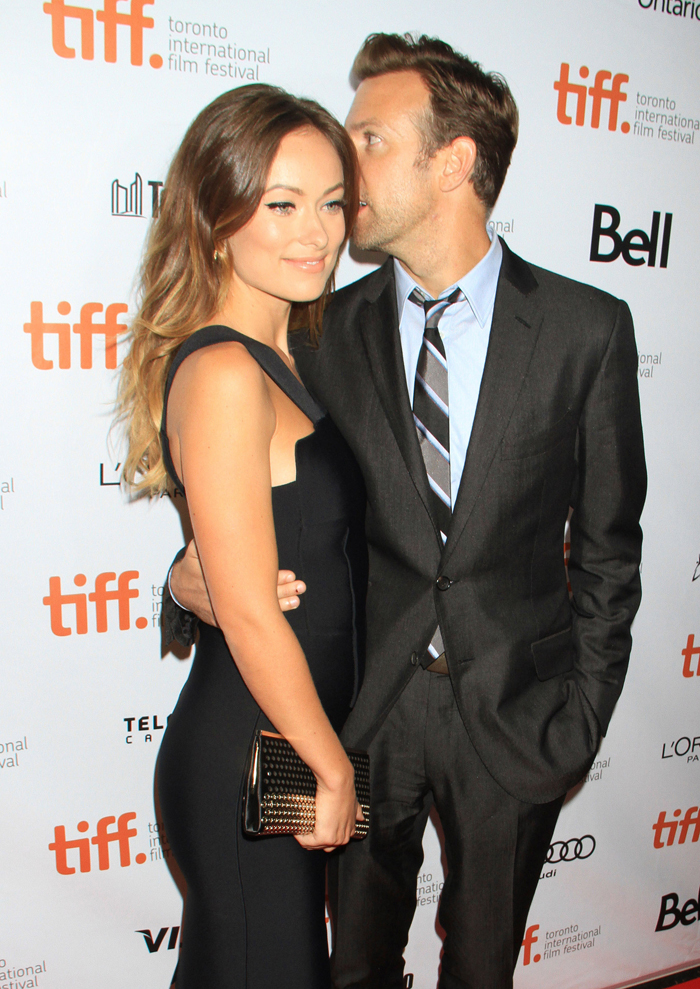 Olivia Wilde is pregnant with fiancé Jason Sudeikis' baby! Kaiser sent me this story last night with a nudge-nudge about how all that Kenyan marathon sex must have done the trick. I still say Olivia was way off the mark with that analogy because Kenyan runners are known for … how do you say … fast finishes. Girl does have a wicked sense of humor though, she totally could have meant it that way.
People got the scoop but doesn't say how far along Olivia is in her pregnancy. It must not be too far because she wasn't showing at all a few weeks ago at the Her premiere. She's probably just reached the second trimester, which is the time a lot of women feel comfortable making an announcement. Will she and Jason get hitched before the baby is born, or will they still have a long engagement? Who knows, but suddenly it's like Olivia's professed fried PB&J cravings make total sense. This is the first child for Olivia and Jason *cough* as well: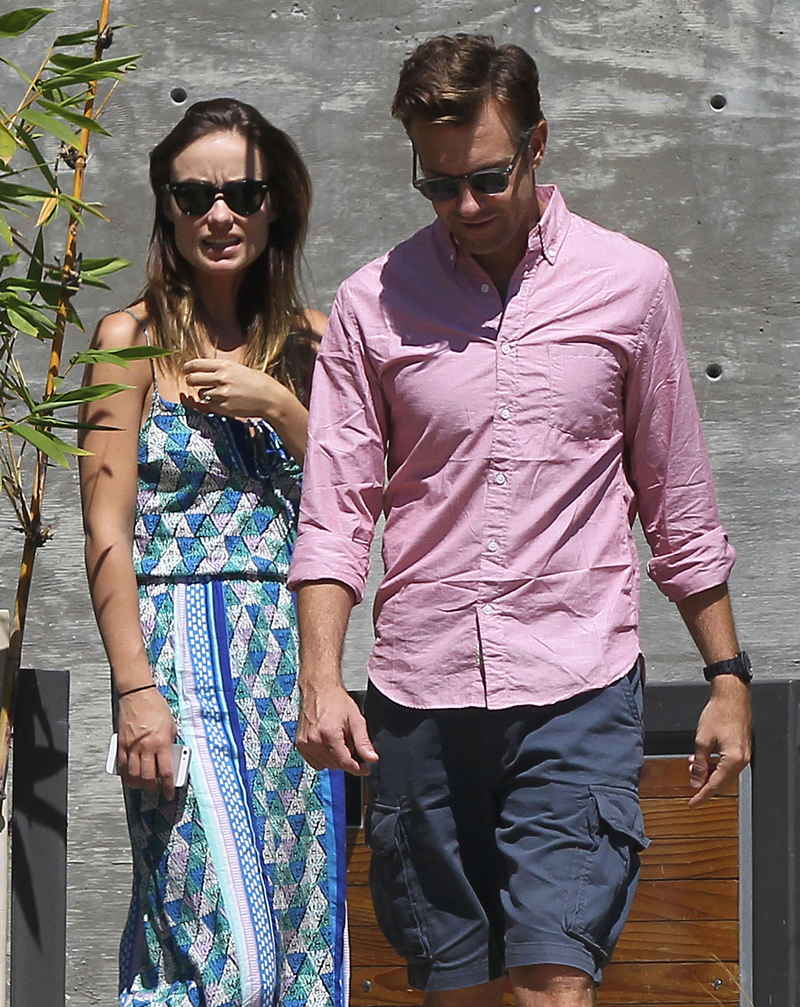 And baby makes three!

Olivia Wilde, 29, and Jason Sudeikis, 38, are expecting their first child together, PEOPLE has learned exclusively.

"They are incredibly happy," says a source close to both. "They're very excited to welcome a new member into their family."

Reps for the couple confirm to PEOPLE that Wilde is pregnant with their first child.

The two first met on the season finale of Saturday Night Live in 2011 and began dating six months later. They got engaged in January.

Earlier this year, Wilde said she was excited to start a family with Sudeikis in the future. "He's so good with kids," she told Marie Claire. "I'm open-minded about how many, but three is like a little party.:
[From People]
Of course this is very exciting news for Jason and Olivia, but I wonder how it will impact her career trajectory. Will she still be comfortable as "the sexy chick" in all of her movies? I think she'll work it out. Maybe her new role as mother will soften her up a bit in the eyes of others. A lot of people don't like her, but I've been progressively warming up to her with her recent offbeat interviews. I do hope the baby looks like Olivia. That sounds like a really bitchy thing for me to say, right? It's not that Jason is unattractive at all, but Olivia is just gorgeous.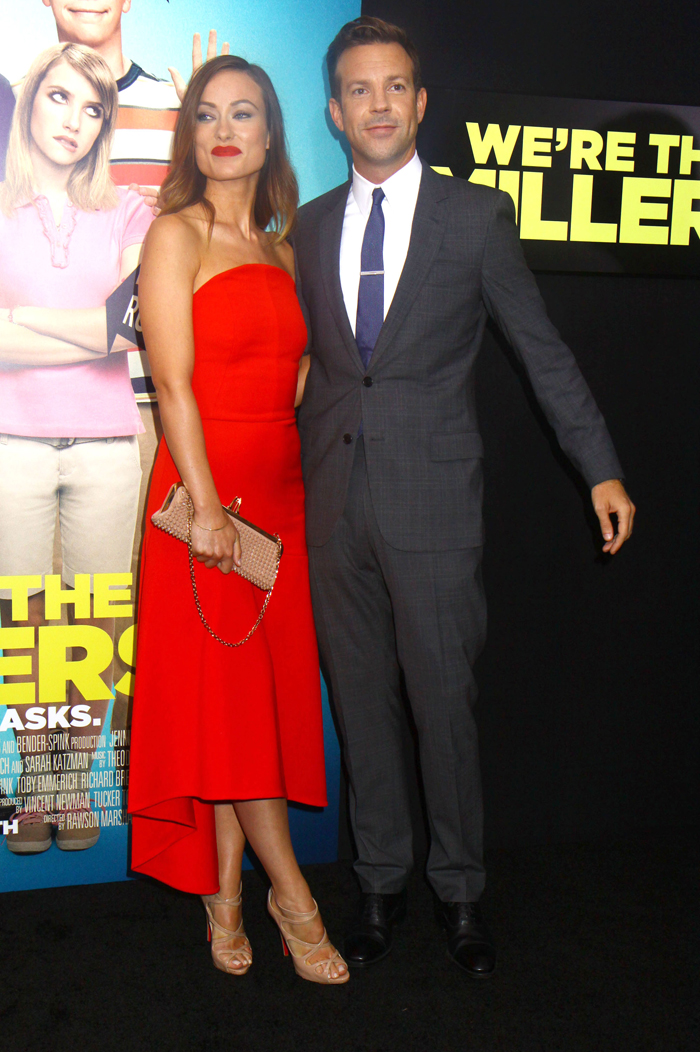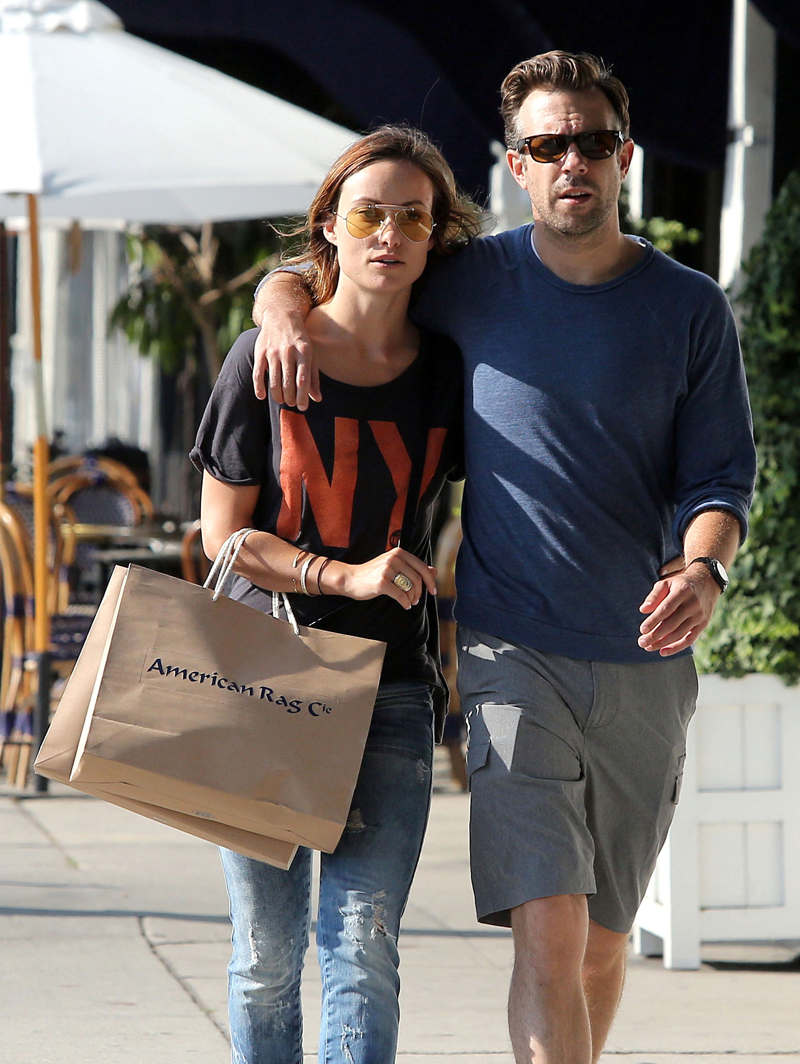 Photos courtesy of Fame/Flynet