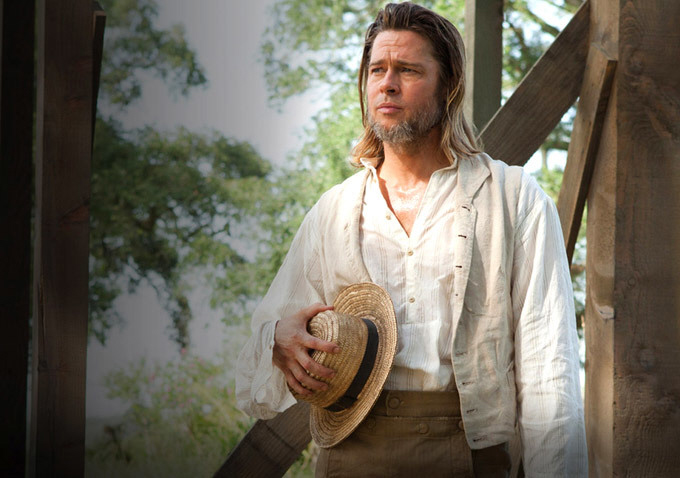 This year's Argo is 12 Years a Slave. I mean that as both a cautionary tale and a compliment. At this time last year, Argo had already pulled ahead in all of the Oscar pools and people were already expecting it to sweep Best Picture and Best Director, plus most people figured it would get a few acting nominations. While Argo did go on to pick up the overwhelming majority of the Best Picture awards (even the Best Picture Oscar), there was a minor backlash against the film, which had time to fester because Argo had peaked so quickly in the Oscar season. Ben Affleck didn't even get nominated for a Best Director Oscar and there was a significant whisper campaign against some of the discrepancies and outright lies in the film. Argo came out a winner, but there was and is a small asterisk against the film too.
As I said, I'm worried that 12 Years a Slave will follow a similar trajectory. Right now, at this moment, 12 Years is the film to beat for Best Picture. Everyone loves it. Everyone thinks it's a modern classic. Everyone is praising the cast, the director (Steve McQueen) and the producers, especially Brad Pitt, for having the courage to greenlight this film. So, that's when the whisper campaigns come in. Much like Argo, there are some people questioning the historical accuracy of 12 Years a Slave – go here to read about it. Apparently, some historians think Solomon Northup might not have written that memoir, that perhaps it was ghostwritten by an abolitionist. To be fair to the film, though, they had America's Favorite Historian Henry Louis Gates as a paid consultant on the film, and Gates has already come out in defense of the historical accuracy.
So, what's next? Studio in-fighting! This might seem boring right now, but this might significantly affect the Oscar race:
Despite the long-standing relationship between Brad Pitt and Paramount Pictures chairman Brad Grey, there is a tense confrontation underway between the studio and Pitt's Plan B production company over awards contender 12 Years a Slave, according to industry sources.

The dispute arises from Paramount's belief that executives at Plan B breached the company's deal with the studio by failing to offer Paramount a chance to finance and distribute the movie from director Steve McQueen. In April 2012, a few weeks before filming began, New Regency agreed to co-finance and distribute the picture via Fox Searchlight.

Grey and Paramount declined to comment. Plan B executive Dede Gardner did not respond to a request for comment. Neither did CAA, which represents Pitt and had worked to arrange financing for the film.

12 Years is off to a strong start at the box office, in limited release, having grossed $3.4 million so far. Based on the memoir by Solomon Northup and starring an ensemble that includes Chiwetel Ejiofor, Michael Fassbender and Pitt, the film has shot to the top of most Oscar projectors' best picture lists.

The idea for 12 Years a Slave was first discussed in 2008, when Plan B executives Gardner and Jeremy Kleiner met with McQueen shortly before the director's first film, Hunger, premiered at the Toronto Film Festival. Pitt subsequently discussed the project with McQueen in London, and the director began working on a script with writer John Ridley.

According to a source with knowledge of the situation, Pitt is free to accept roles in films at other studios and take a producing credit without cutting in Paramount. But the studio's position is that Pitt's company must give Paramount an opportunity to come in on projects that Plan B develops. Paramount is said to be contemplating what steps to take, if any, in the wake of this alleged breach. Grey is said to believe that he was deliberately misled about the project, not by Pitt but by Plan B executives.

Grey co-founded Plan B with Pitt and the star's then-wife, Jennifer Aniston, in 2002. Pitt became sole owner in 2006. The company has had a deal at Paramount since 2005.

A source with knowledge of the situation speculates that Plan B may have bypassed Paramount because 12 Years was coming together just as tensions between the banner and the studio were at a fever pitch over the troubled production of Plan B's World War Z. Eventually the third act of the zombie film had to be reconceived and reshot. While the picture eventually grossed $540 million worldwide and Paramount escaped the write-down that some industry observers had predicted, the film did not generate the profit that a studio would desire from a costly tentpole.
It's likely that this will be the biggest story we hear of this situation – now that the story is out there and everyone knows Paramount and Plan B are in a tiff, executives from both sides will figure out some sort of equitable solution quietly and the Oscar campaign will continue posthaste. After all, if there's one thing we've seen from Brad Pitt over the past year, it's that he's a true hustler, and he's also quite the undercover mogul. The fact that World War Z was so surprisingly successful (it's the biggest hit of Brad's career), and the fact that 12 Years a Slave is already such a major Oscar contender is no fluke. Brad's the man. He'll take care of this.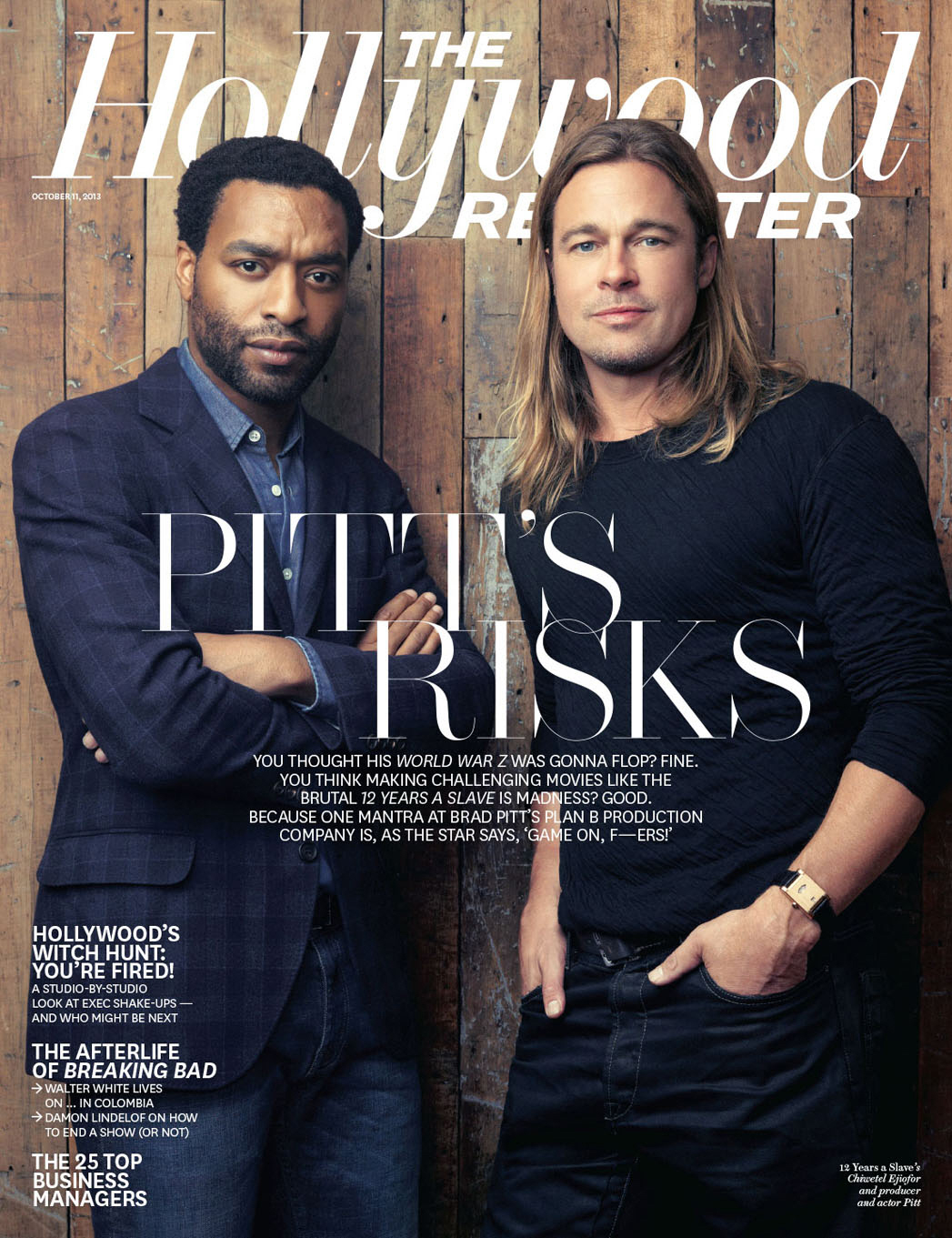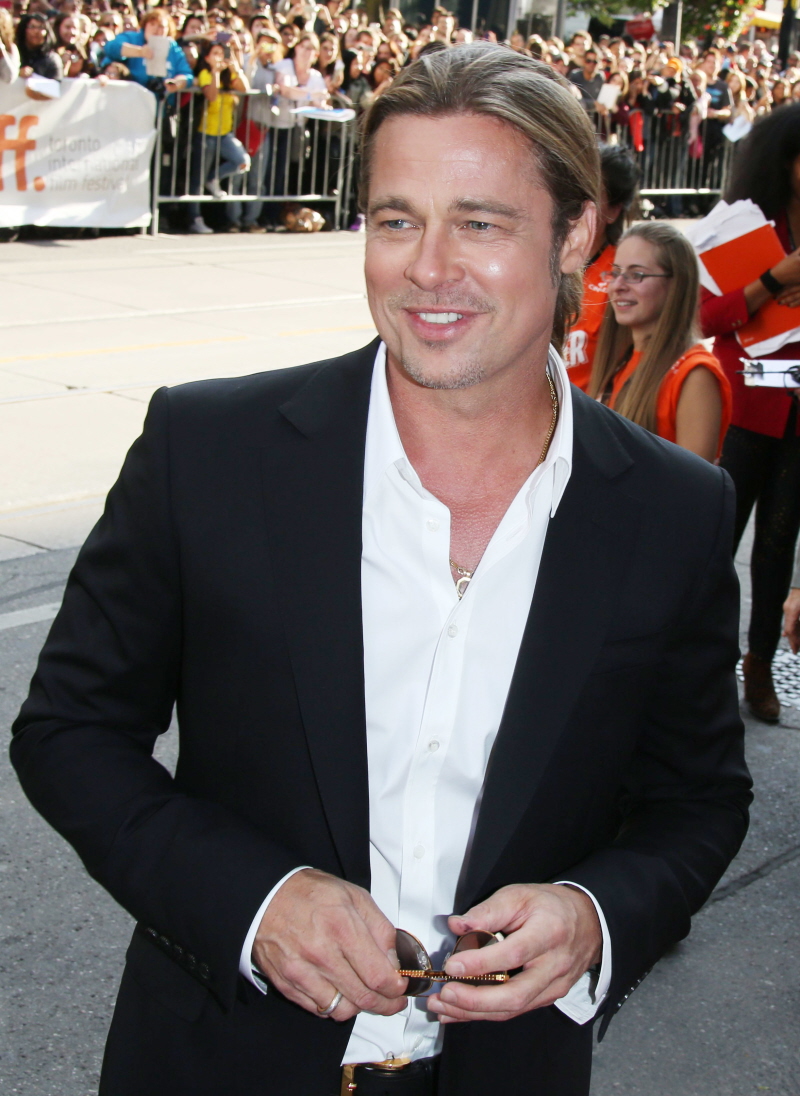 Photos courtesy of production stills, THR, WENN.