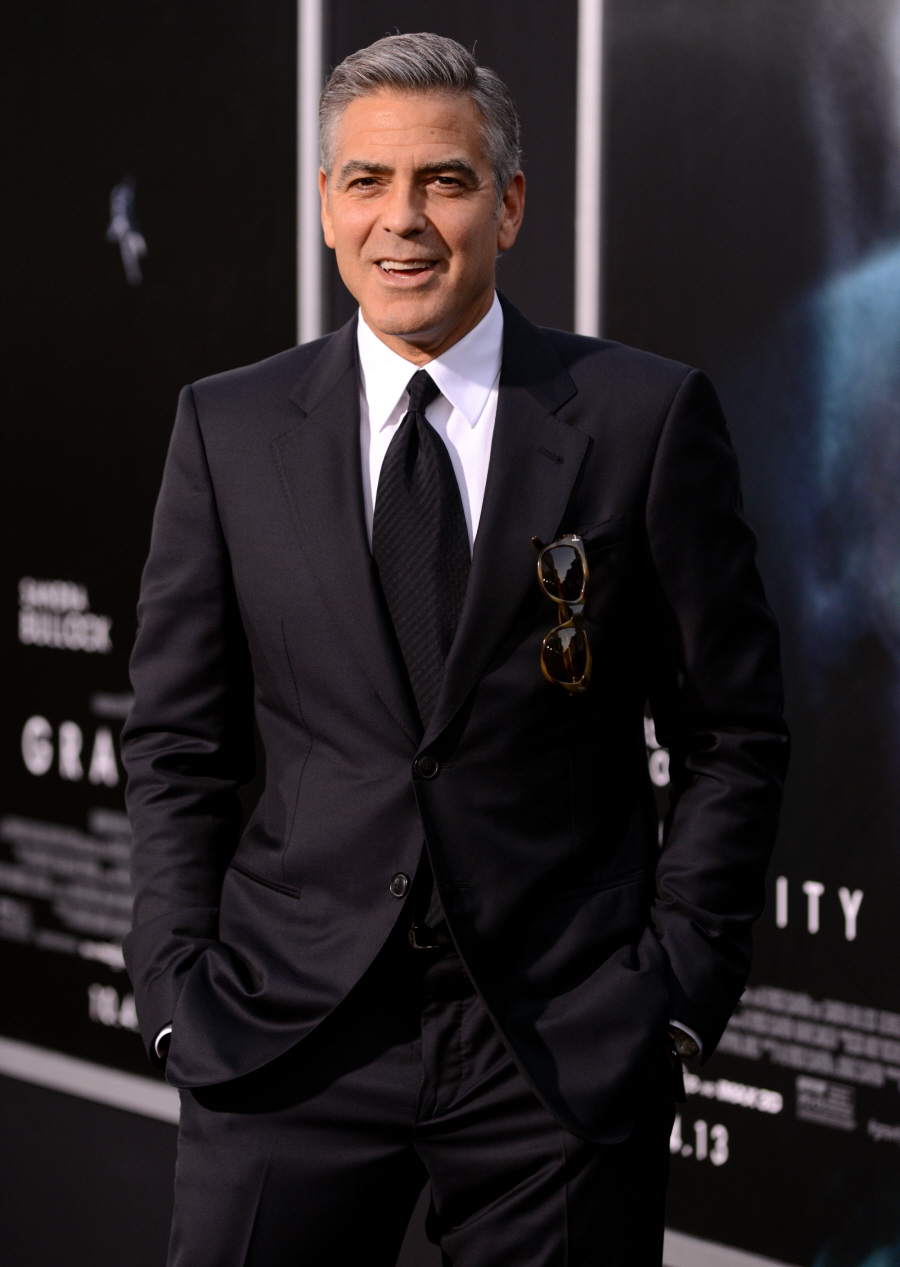 Last Friday, LaineyGossip and some other sites had new photos of George Clooney out on a date with a "mystery woman" – GO HERE to see the photos. Even though there were no stories about George and this woman canoodling or getting their freak on, I think most people assumed it was ON because this lady looks like his type. He trades off – if he just got done with an American bird with almond-shaped eyes, he'll date a dark-eyed, dark-haired European next. And on and on. That's the pattern. So, he's done with Stacy Keibler (and that Eva Longoria thing was a non-starter), so Clooney's next bird is another dark-eyed, dark-haired beauty, in the vein of Elisabetta Canalis. So who is this lady? Well, VF has the scoop: this woman has an actual CAREER.
There is nothing that gets the tabloids hot and bothered like a "mystery woman." Now pair a mystery woman with George Clooney, and it's a surprise there are any tabloid editors who did not suffer apoplexy last week. Yes, Clooney (recently seen playing "George Clooney in a spacesuit" in Gravity) ate dinner and shared a cab in London last week with a mystery woman (who played into her narrative by donning a scarlet red dress and flashing a "wouldn't you like to know?" grin).

But now the case has been cracked. E! News has discovered the woman in question is Amal Ammuddin. She's a lawyer, which is—how do we say this?—not the profession of a typical Clooney girlfriend. Last year she landed atop the U.K.'s "London's Hottest Barrister's List"—we like to think that Clooney, in his search for a new girlfriend, texted his assistant: "Timothy, get me the Hottest Barrister's list, stat! Papa's ready to date." The picture on her law firm's site—which, by the way, is currently loading extremely slowly (if the head of I.T. at this firm doesn't read Us Weekly, he is no doubt extremely confused today)—indicates that Amal looks like a blend of Penelope Cruz and Rachel Weisz. In other words, she looks like she could play an empathetic scientist in a George Clooney movie.

Oh, yeah, she's also currently representing Julian Assange in his extradition case in Sweden, evoking shades of Rose Byrne's character on the final season of Damages, for the six of you out there who watched that season.

And yet, as ever in this life, though we have some answers, there are still many questions. How does Ammuddin feel about relationships that are forbidden from lasting more than 23 months? Is George pleased or frustrated with the (horrible-looking, but pleasant-sounding!) celebrity couple name "Ammooney" we just made up for them? And if/when they break up down the road, will George find all of his private e-mails mysteriously "leaked" a few days later?
This will never last. Amal is obviously a smart, accomplished woman with her own full life. She's got Julian Assange as a client. And Edward Snowden is probably texting her as we speak. What could George Clooney offer her that she couldn't get herself? Does she want an invitation to Lake Como? Maybe. Does she want Clooney to buy her an apartment? Eh. I bet she already has an apartment. Does she want a clothing allowance? Please. She's a lawyer and she doesn't need to sit front row at Marchesa. So while George and Amal might be having some fun, it won't last. She'll take one look at George's Girlfriend Contract and she'll laugh and laugh and laugh.
Oh, here's her profile photo. HOTTIE. Seriously, I would go for that. She's really pretty. She doesn't have that plastic-y, lacquered-over look that Clooney seems to like though.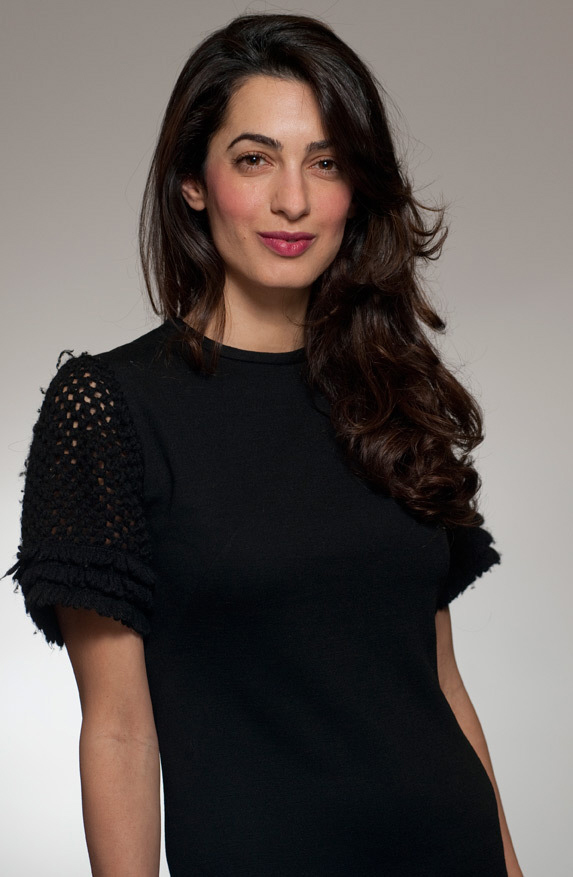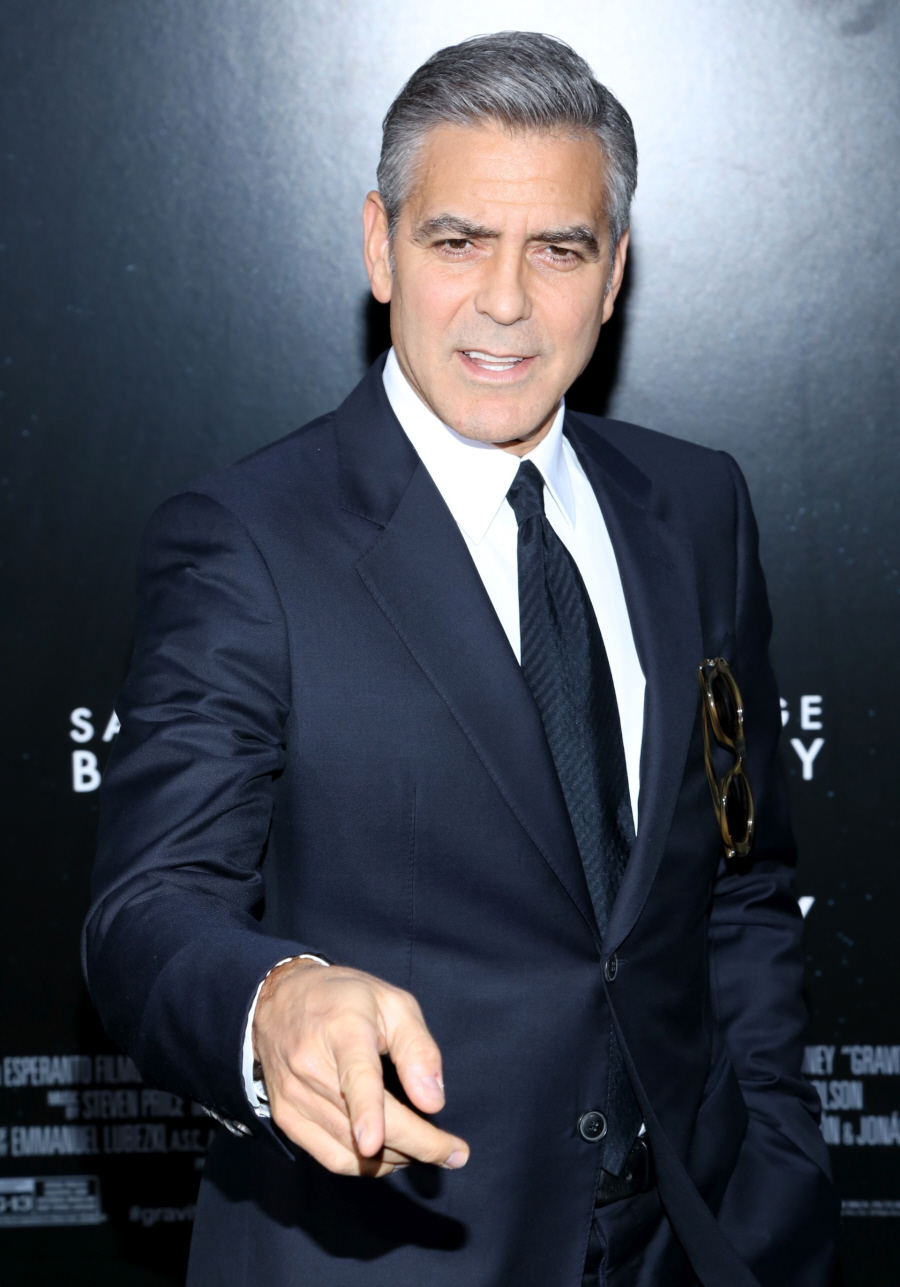 Photos courtesy of WENN.