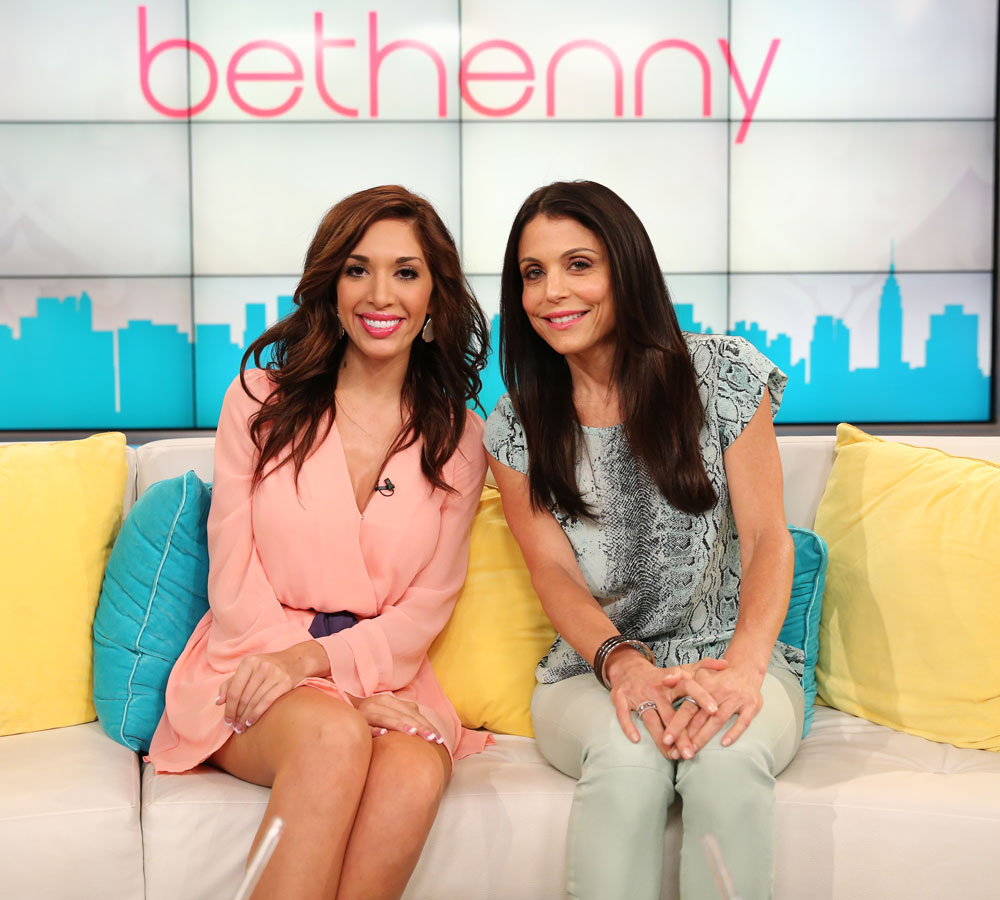 Backdoor Teen Mom Farrah Abraham was on Bethenny Frankel's talkshow yesterday. Apparently Bethenny and her audience dared to question Farrah on her parenting skills, choice of a career, and lifestyle, all of which she's made very public and has profited on. Bethenny tried to intervene on Farrah's behalf, but Farrah still took offense, going off on Bethenny after the show and claiming that she was "judgmental" and "degrading to women." There was so much madness in this interview that it's hard to know what to quote. I'll stick with the parenting stuff, but there's more. Here are links to videos in which Farrah talks about her plastic surgery (she just had very obvious lip injections, she wants more) and where she defends her comments about letting her four year-old daughter "have her own life."
Here are some quotes from a part of the interview that Farrah is taking offense to, where an audience member calls her out for admitting she waxes her little girl's eyebrows:
Audience Member: When you say that people tell you to wax your daughters eyebrows and pluck them but you genuinely think she's beautiful. Why did you do it?
Farrah: After that whole situation in the media, I actually got a lot of fan mail from girls who were younger, who did have uni-brows and they only wished that their moms would have helped them.
Audience Member: My head is going to pop off. I swear. That is crazy. You're making a little girl believe that without you plucking her eyebrows she wont have pretty pictures. She's four, she's beautiful.
Farrah: Actually, I didn't. It's not even pictures and it's not that I'm telling my daughter she's not beautiful and to be honest with you, she was sleeping so it was like.
Audience Member: Oh my God. So that makes it better?
Farrah: Oh my God. You know I can be just as dramatic as somebody who is older than me right now. That's just ridiculous.
Audience Member: She's out of her mind, I'm sorry.
Bethenny: Okay, someone just said so much for the no judgement zone and I don't invite people on here to beat them up. That's not what this show is about. It's about having a conversation so we can all get to the next place. So are you okay?
Farrah: I'm good.
Bethenny: Are you sure?
[From The Bethenny Frankel Show, received via email]
Notice that Bethenny defended Farrah and that Farrah had no decent comeback for this lady so she tried to insult her for being slightly older than she is. Ridiculous. You can watch that segment below.
Even though Bethenny tried to be nice about the whole thing, Farrah still took great offense and went off on Bethenny to Radar Online. I don't understand how she takes offense to things that she personally put out in the media.
According to Abraham, 22, it's not what she signed up when she agreed to appear on the nationally syndicated chat-fest.

"Before going on the show, I was told that it would be a positive and inspirational talk for mothers and business women," the star of Backdoor Teen Mom, an adult film, told Radar in an exclusive interview.

"But as soon as I met Bethenny, it turned into a judgmental zone. She did not like how I valued my daughter's opinion and care so much about her that I allow her to have her own voice.

"Then, she brought up very old misconstrued tabloid topics like my daughter's unibrow and had judgmental women who were in the audience act disrespectful towards me and twist my opinion — as a mother, I care about my daughter's hygiene — to suggest Sophia would not be beautiful, even if she had a unibrow.

"It was rude and I felt Bethenny siding with these women and their untrue statements."

Abraham, who has also launched her own sex toy line, described Frankel as "degrading to women" and "hating" on their gender.

"During the show, she brought up my sex toy line… and tried to encourage the audience to not buy my line because 'I'm a Teen Mom and that's all I will ever be,'" added Abraham.

"This was very rude as my life has moved on from all of this, plus, it made no sense at all being the first release of the sex toys are for men not women. Perhaps her ex-husband Jason will be purchasing my sex toys… not women like Bethenny."
There is so much wrong with all of this I don't know where to start. Farrah's daughter is four years old. She said, of her four year-old. "It's healthy that we have a break. She has her own life and is doing her own thing, and I'm doing mine." That's idiotic, of course she's going to be questioned about that.
Farrah put out a line of sex toys, based on a mold of her lady parts, just a month ago. Yet somehow she is offended when it's brought up, because "she's moved on" from that. She expected Bethenny to praise her as some kind of businesswoman, but she has no other business. Her adult film career and sex toy line is her only business. She's given lip service to going to college or opening up a restaurant, but she hasn't done that. So what the hell is anyone supposed to ask her about? If she wants to be an adult film start and put out sex toys, great. Just own that! She should be able to talk about it and, since she's getting publicity for it, admit it's her thing now. Instead she's attacking a talk show host for asking about stuff she did and used for publicity within the past few months. Unbelievable.
Here's the part that Farrah is taking offense to. Look at how she can barely move her mouth.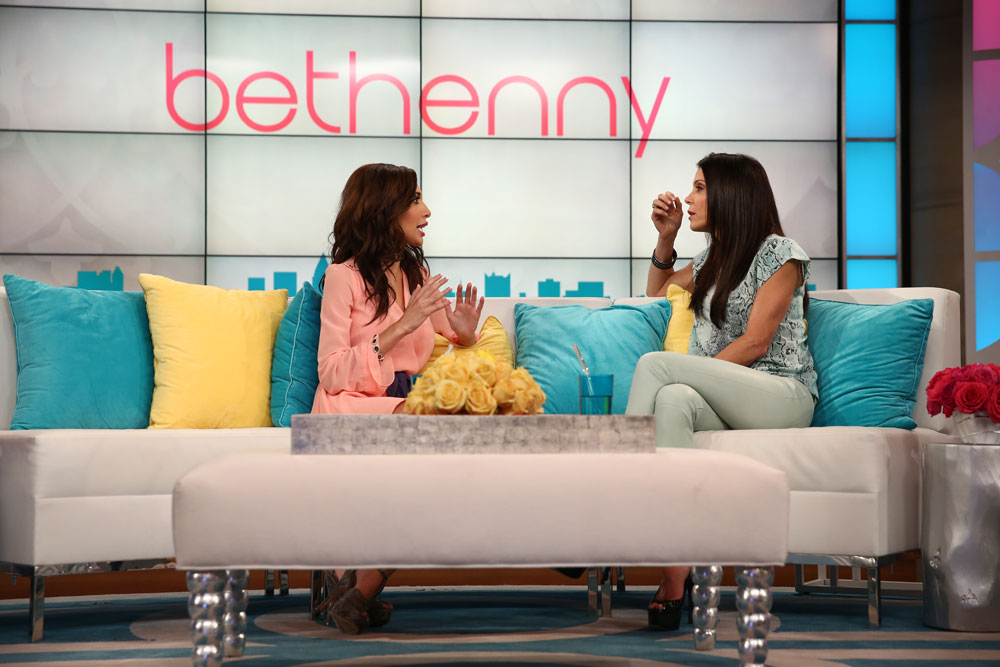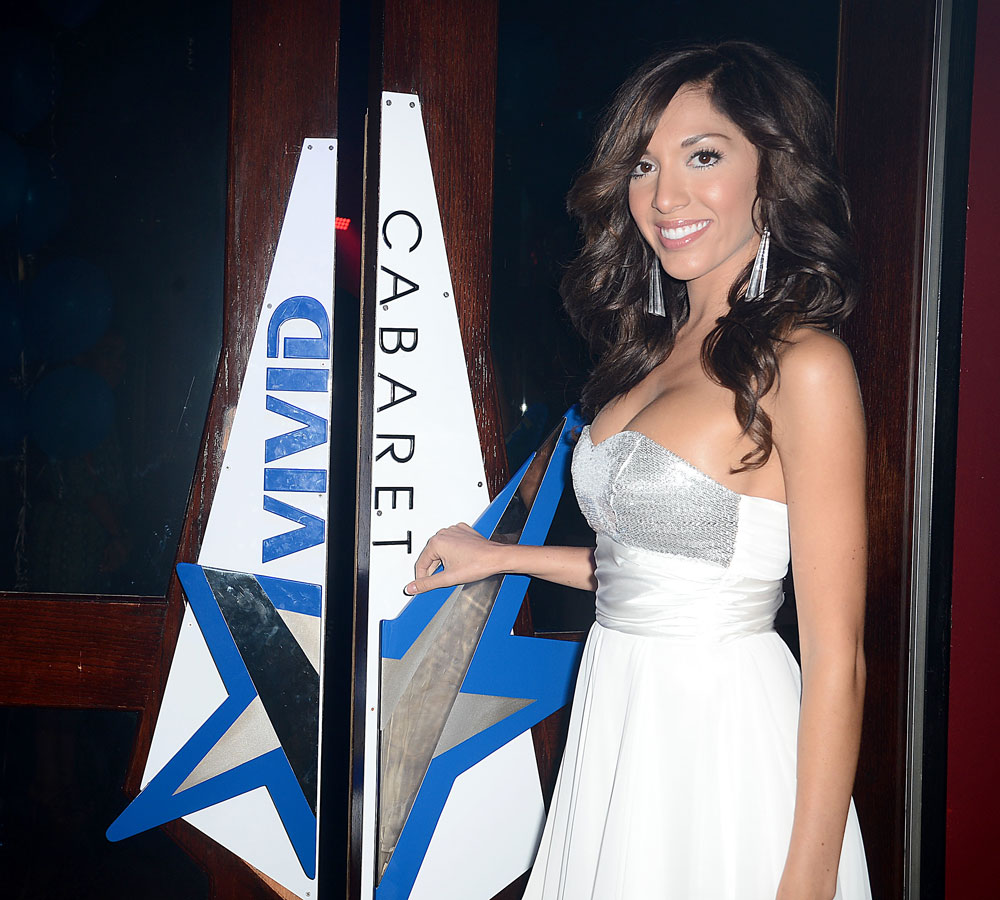 photo credit: WENN.com and The Bethenny Frankel show