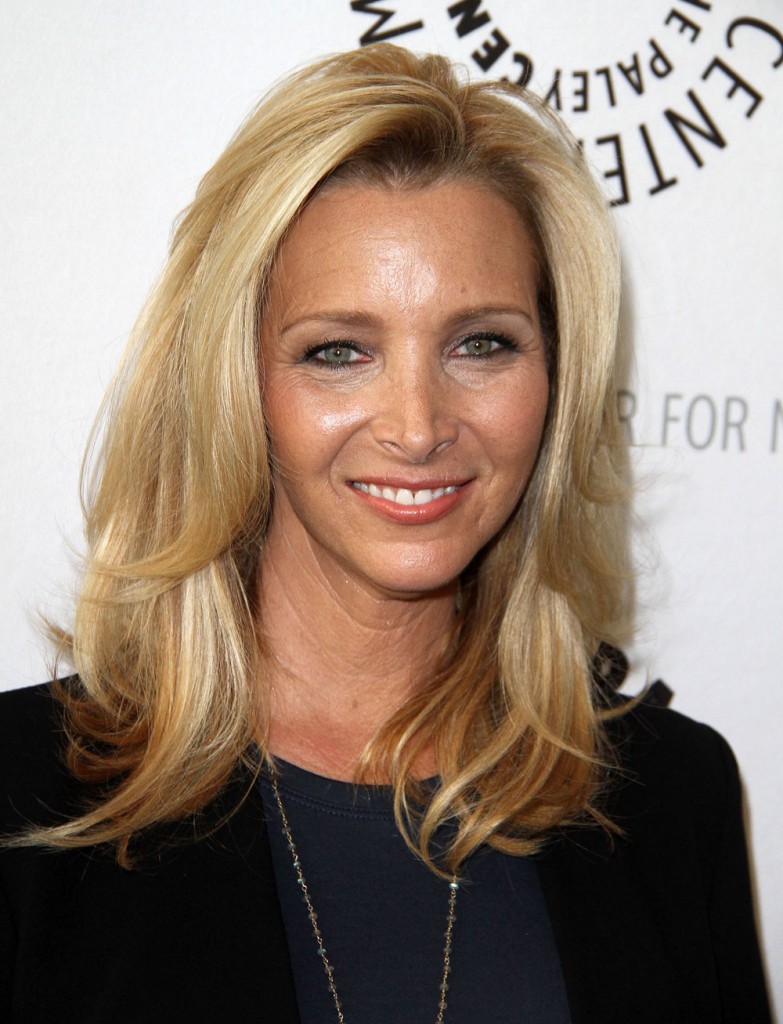 Lisa Kudrow is about to join ABC's Scandal, which just makes me remember that I have a lot of excellent (trashy) TV to start catching up with. (I haven't been watching much TV during the site redesign, that is about to change and I am so looking forward to it.)
Kudrow, 50, did an interview with The Saturday Evening Post that is worth reading in its entirety. Kudrow is an actress whom I think of fondly but don't really follow, so it was a nice surprise to read some of the things she said about her career and remaining positive in the face of adversity. She told a story about how she got shunned by all the popular girls in junior high, and how much of an effect it had on her. This also happened to me in junior high, girls that age can be incredibly cruel, and I found myself relating to her. It's hard to pick out just the best quotes from this interview since there's a lot of insight and quotable lines, but I'll try.
Have you ever experienced anti-Semitism?
LK: Yes, I have. In college there was more anti-Semitism than before college, because there were people who never met a Jew before. A friend of mine, when she found out I was Jewish, said, "Really? Oh, I don't like Jews."

Q: Can you relate the story of how your two best friends in junior high school told you they didn't want to be friends with you anymore?
LK: That happened in seventh grade when we moved from sixth grade to a new school. So they knew some people, and I didn't. Eventually they just got tired of me being a tag-along. They said, "For your own good, you need to see what would happen if we weren't here." It was really brutal. Very hard.

Q: Turned your world upside down?
LK: Yeah, it did. It was just mean. And all of junior high felt upside down to me. It was not, like, the nice people who were popular; it wasn't the most entertaining people—it was the meanest people who were popular. We were reading Macbeth at the time, and I remember the three witches: "What's fair is foul and foul is fair." That's all I could hear in my head during that whole period. When my friends dropped me I was asking my parents, "What did I do?" And my father would say, "F 'em." His answer to everything. And my mother would say, "You can't do that."

Q: Was it your older sister who rescued you from being isolated in school?
LK: She did, definitely. Unbelievable of her too, because I was 13 and she was 20. She would find out when our half days were, when everyone would go out to lunch and I would have no one to eat with. She would pick me up and take me to lunch. That's extraordinary to me. It was just very generous of her to be so sensitive and aware, even though there was nothing anyone could do.

Q: You did something about your appearance, having your nose fixed when you were 16.
LK: That was life altering. I went from, in my mind, hideous, to not hideous. I did it the summer before going to a new high school. So there were plenty of people who wouldn't know how hideous I looked before. That was a good, good, good change.

Q: Do people still call you Phoebe?
LK: Yes, they do. I don't turn around. I never turn around. If someone's in front of me, I'll smile and try to be nice. But I don't like taking pictures. Autographs are fine.
[From The Saturday Evening Post]
She was probably just as lovely with her original nose, and associated her old look with what she went through as a younger teen, and moving past that. So many actors and actresses have had nose jobs, it seems like the one plastic surgery procedure that they have in common.
There's even more I didn't include, like about how she got encouraged to act by Jon Lovitz, who was a friend of her brother, and how Conan O'Brien was in her first improv class. Conan claims that Kudrow deserves the credit for the fact that he became a talk show host. She confirmed that story, saying that she gave him the idea. (She wasn't bragging, it sounded more matter-of-fact.) She said "I remember saying, 'If Letterman's leaving his late-night show, he's irreplaceable. So better it be someone we don't know at all.' So I thought he should look into it." I came away from this interview wanting to be friends with her, and resolved to start watching her recent show Web Therapy. I'm going to add it to my fall binge list. The couch is calling.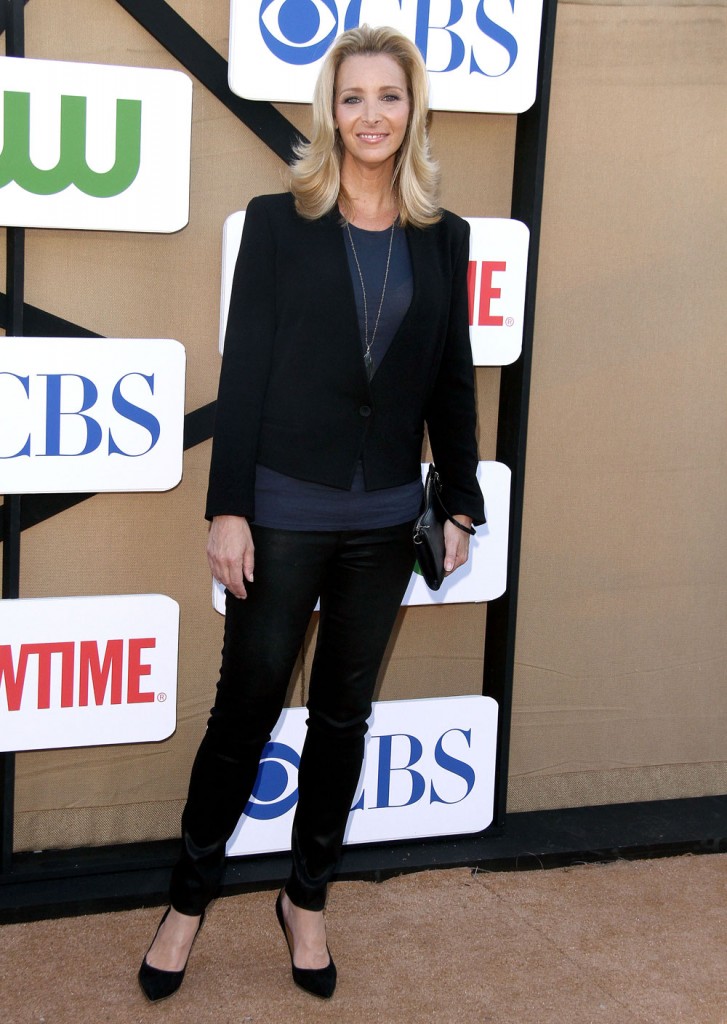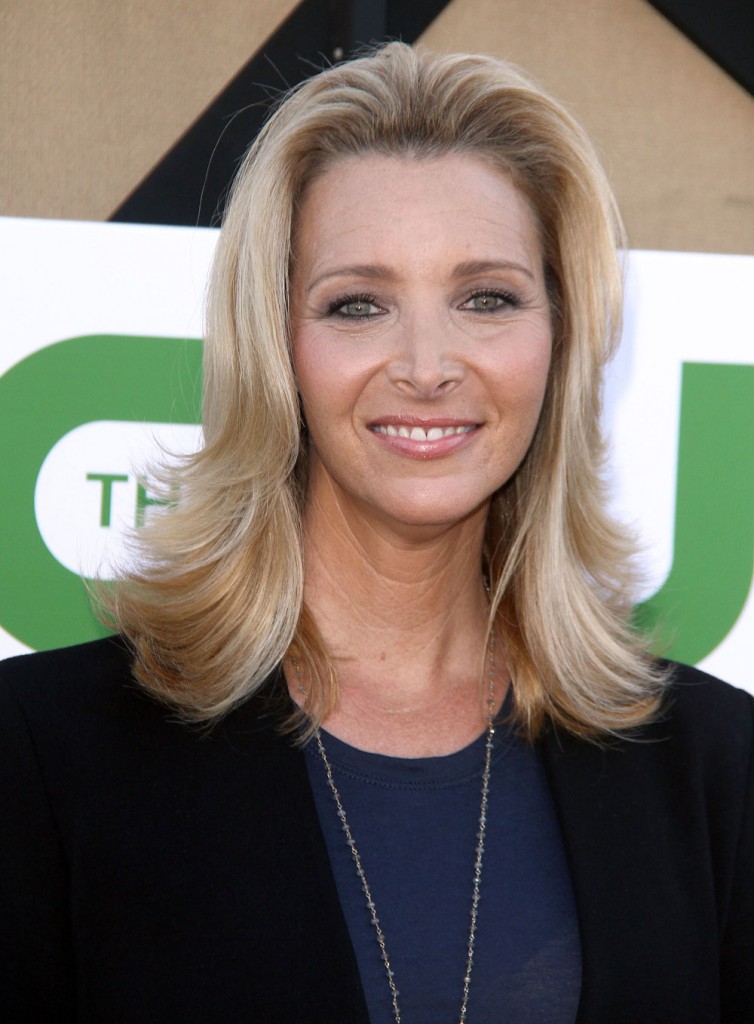 Photos are from this summer. Credit: FameFlynet