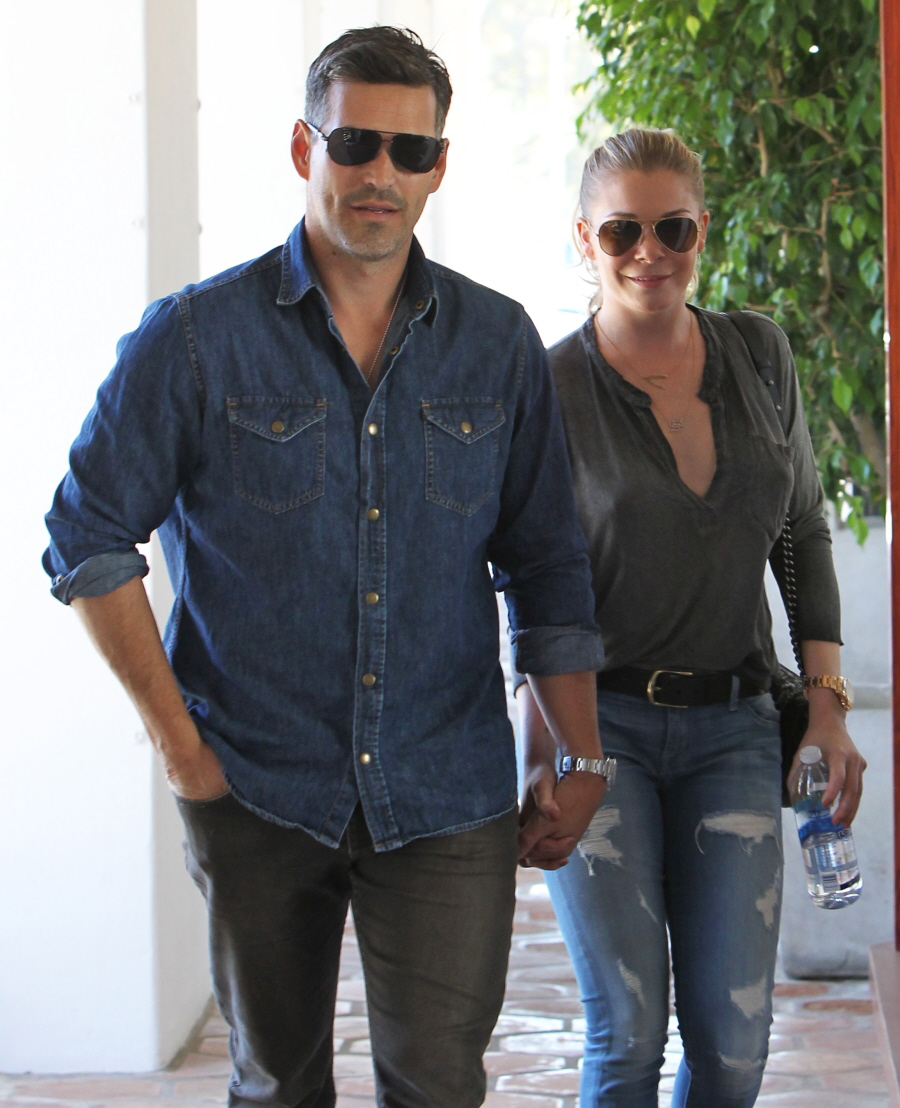 Here are some photos of LeAnn Rimes & Eddie Cibrian out and about in Malibu on Friday. I'm assuming this was a prearranged photo-op to combat the rumors of their imminent divorce… except that I think LeAnn kind of shot herself in the foot with this one. Star Mag claimed that Eddie Cibrian is basically only staying in the marriage at this point because of LeAnn's money. This photo-op involved Sugar Mama LeAnn taking her Kept Man Eddie out for some big-boy shopping. They went to John Varvatos where I'm sure LeAnn bought him some nice suits and shirts and such. After that she took him out to lunch. And then she made him model his new lingerie I guess.
But whatever. LeAnn made Eddie put his fingerprints all over the denial, telling Eddie to deny the story directly to Entertainment Tonight. Eddie said the rumors "have been going on for so long. They're just absurd, and to give any validity to any of these things, it's crazy… We have such a great marriage, very functional and we just decided to do a show to screw that all up." Cough. Then LeAnn got her rep to go around telling media outlets, "There is no truth whatsoever to the Star article. Eddie and LeAnn are happy and working on their new VH1 series and having a great life together." Ah, the reality show. Sources claim it will be called Eddie & LeAnn. Sources claim it's a hot mess.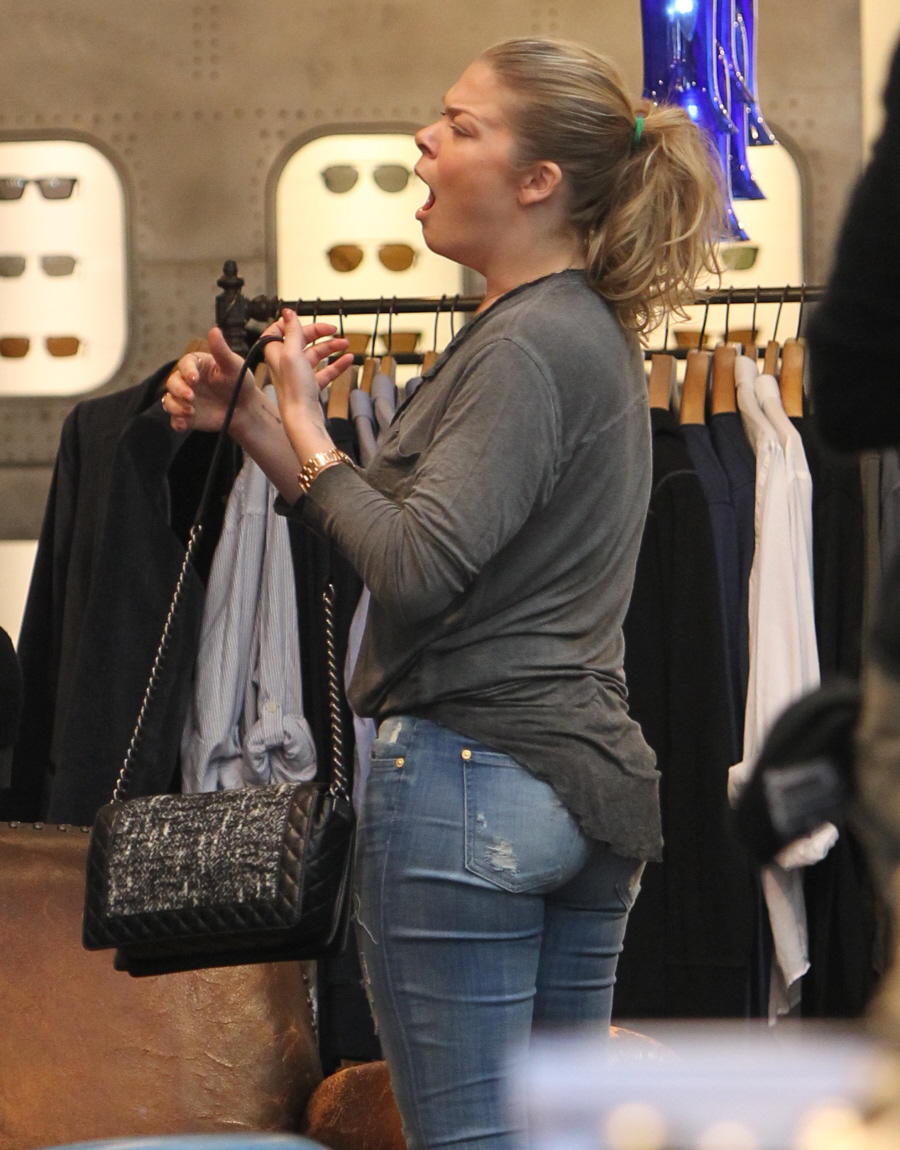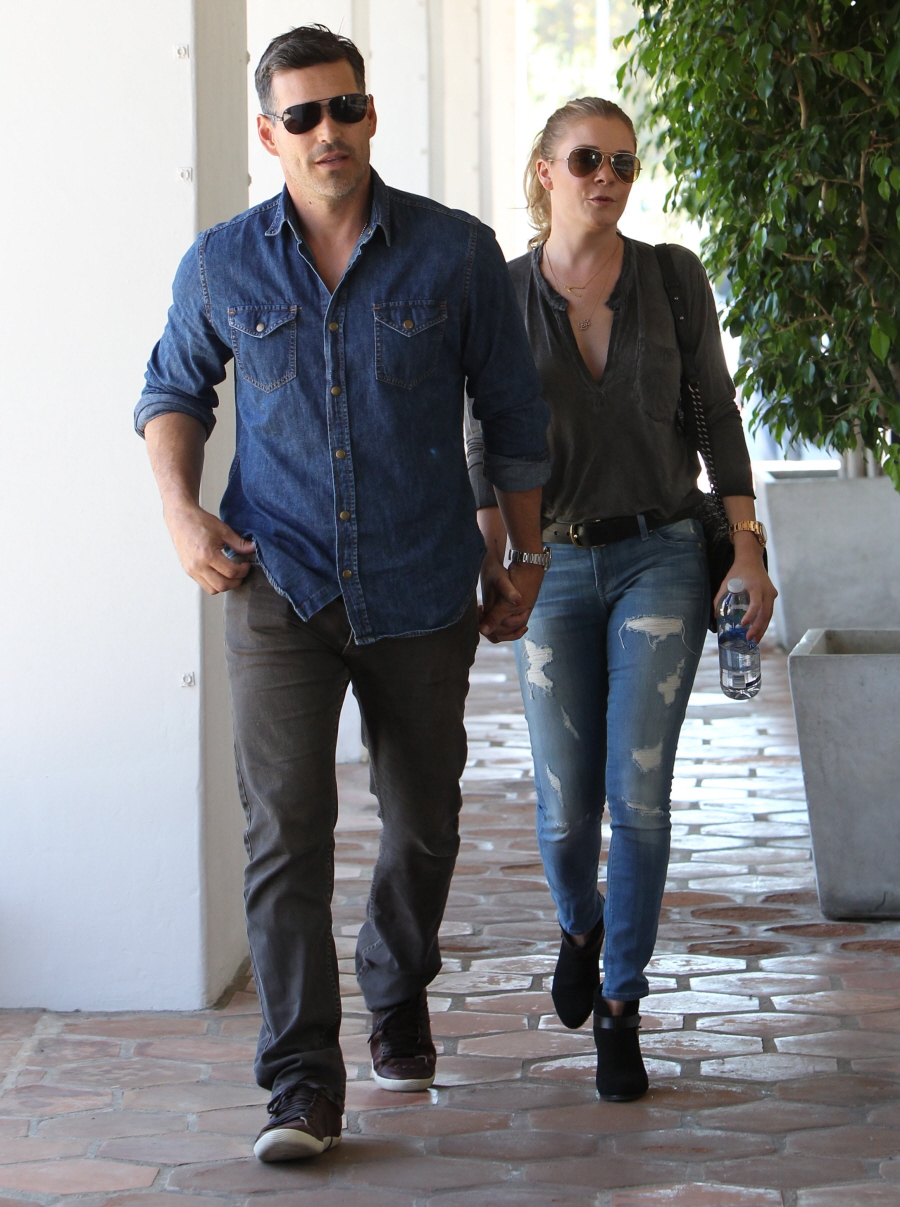 I'm also including photos of Eddie and LeAnn's Halloween. They went as Dolly Parton (BLASPHEMER!) and Kenny Rogers. They look nothing like Dolly and Kenny whatsoever. In fact, if you told me they went as "dumb rednecks" again, I would believe you.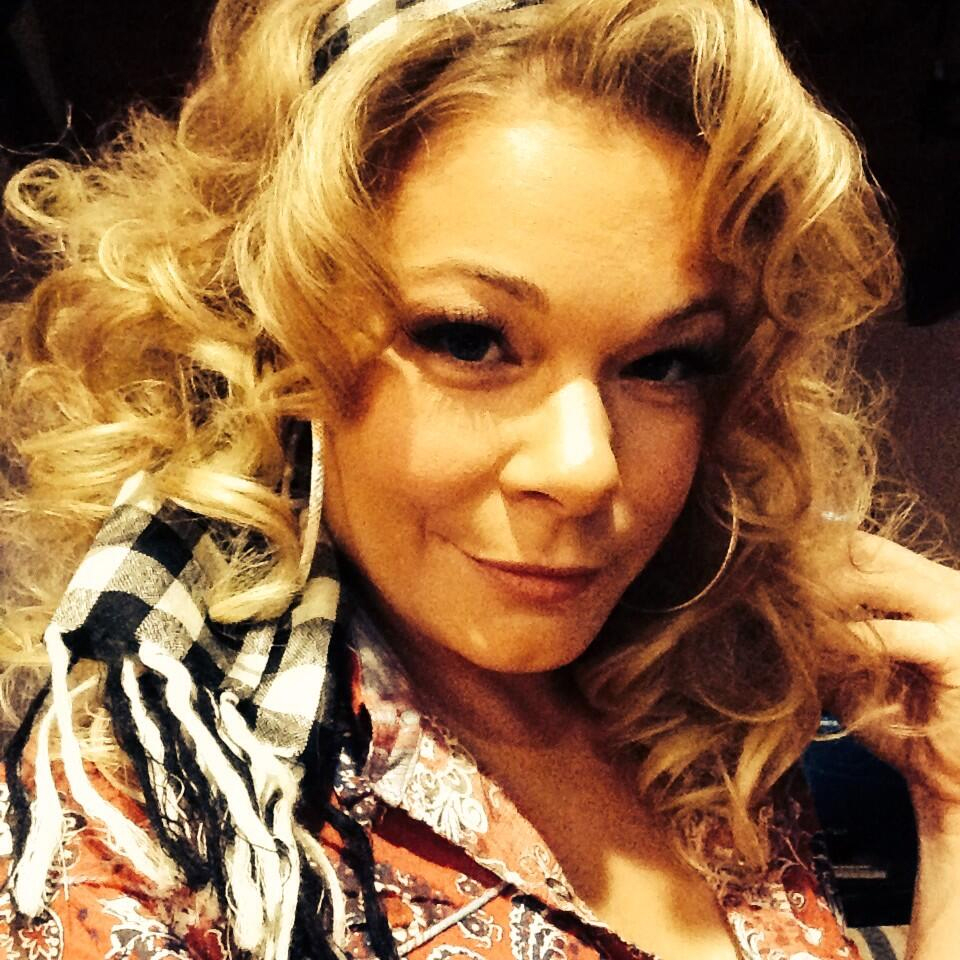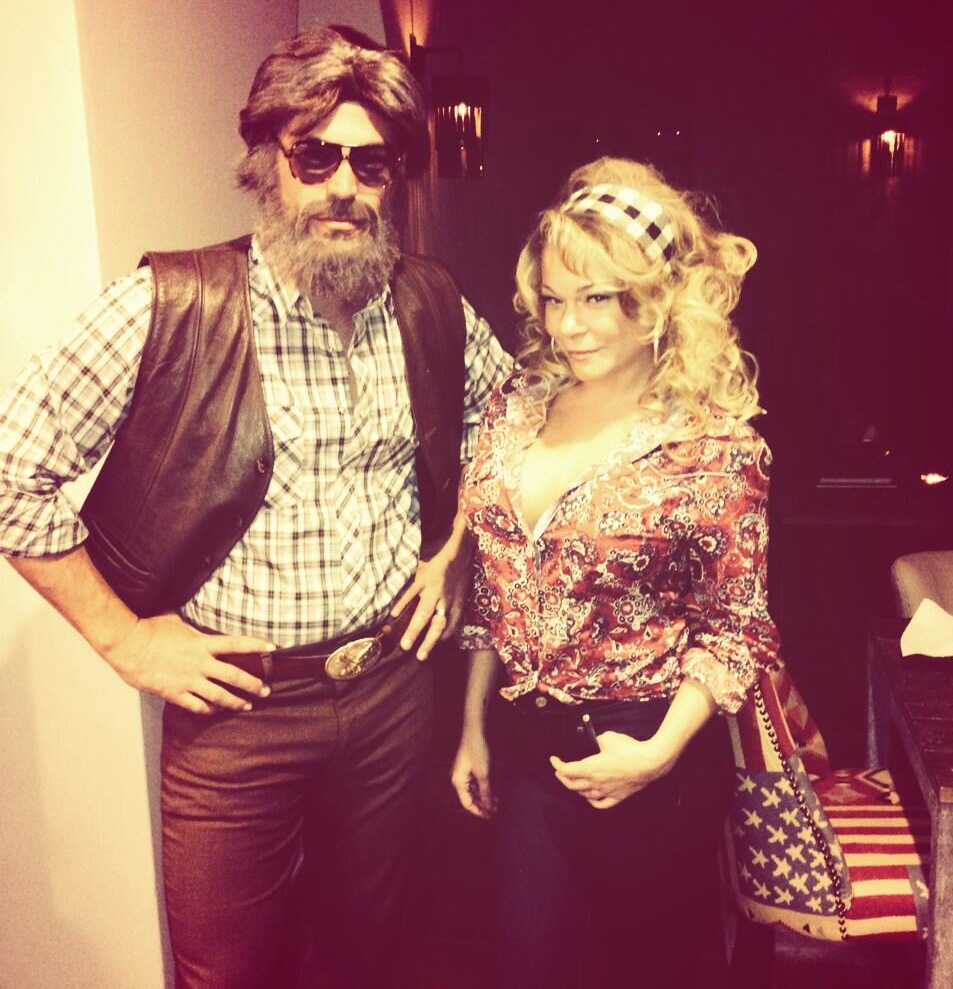 LeAnn also had another costume – a unicorn.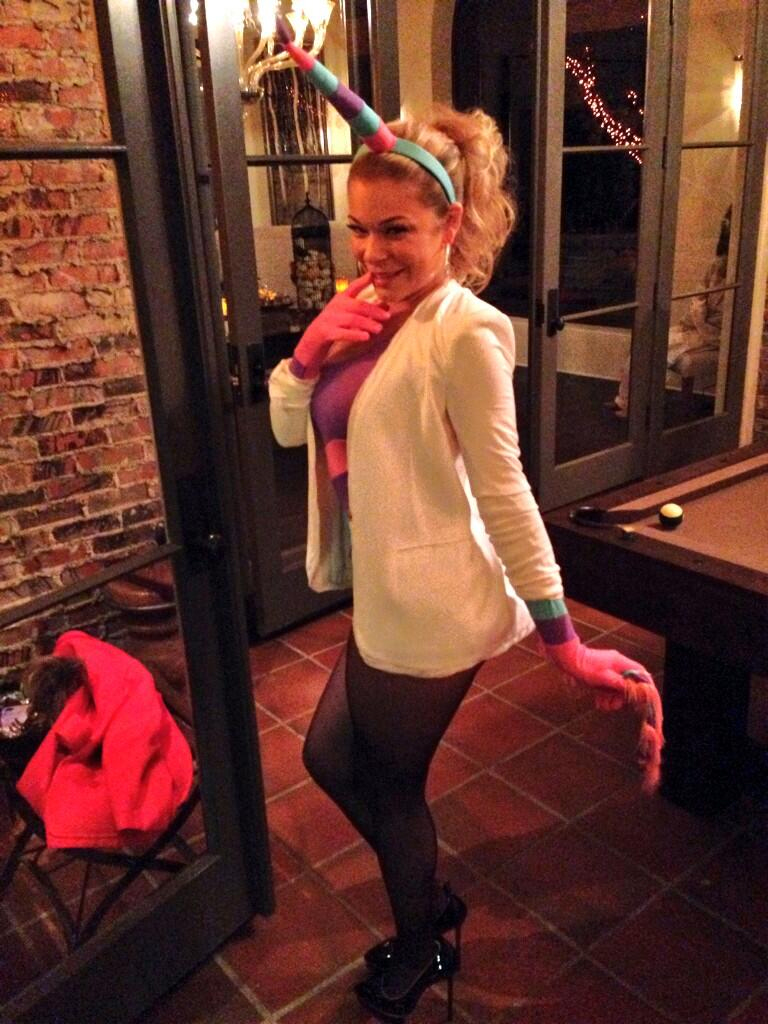 Photos courtesy of LeAnn's Twitter, Fame/Flynet.