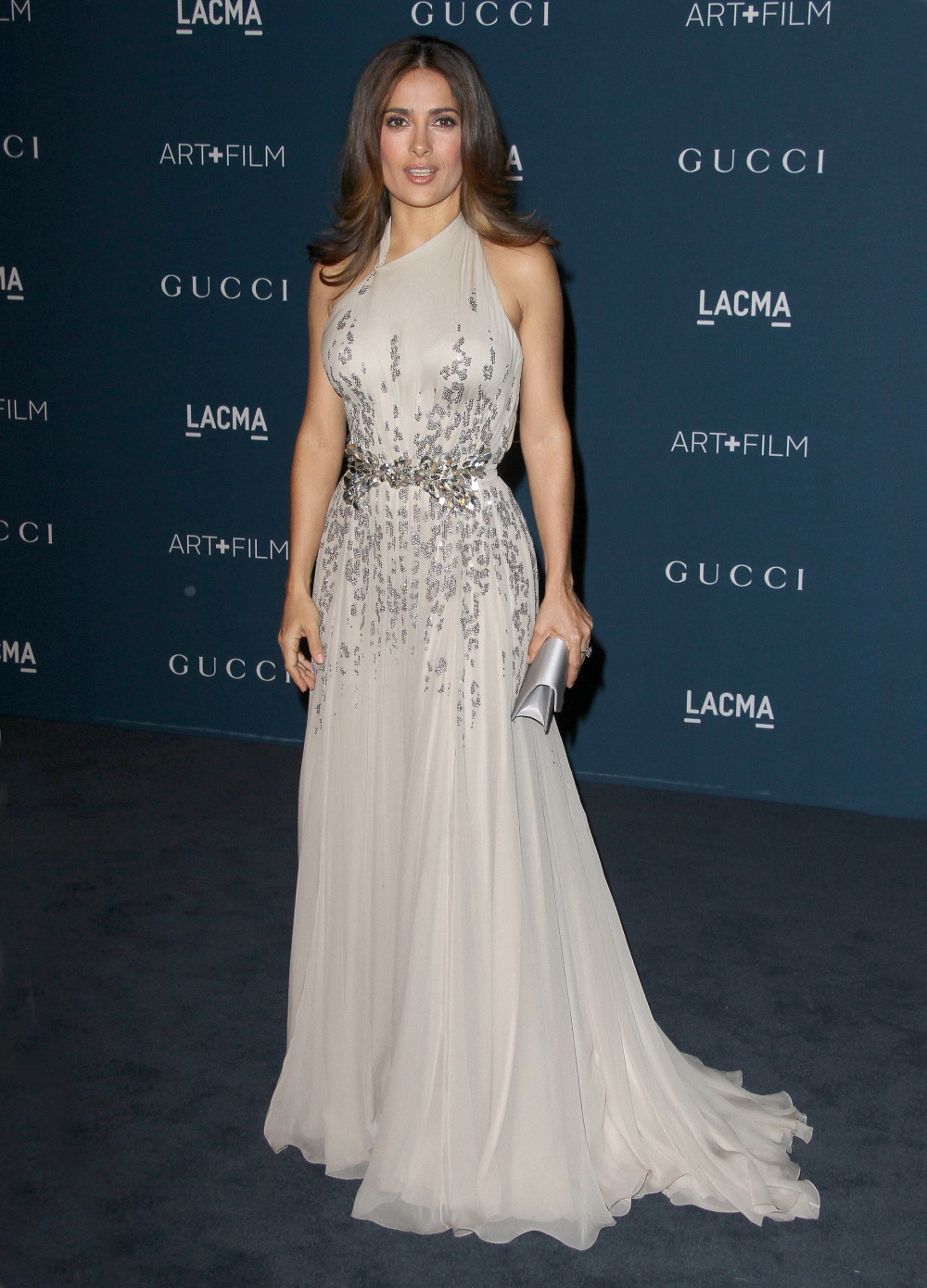 More photos from Saturday night's LACMA Art + Film thing, an annual event for the LA Contemporary Museum of Art, sponsored by Gucci. Meaning nearly every single person in LA was wearing Gucci. Including Salma Hayek, who wore this surprisingly boring off-white gown. You know what? If you told me that Salma was doing extreme diets and that she had some kind of breast lift, I would believe you. She looks really thin here, and her boobs don't look proportional to her body.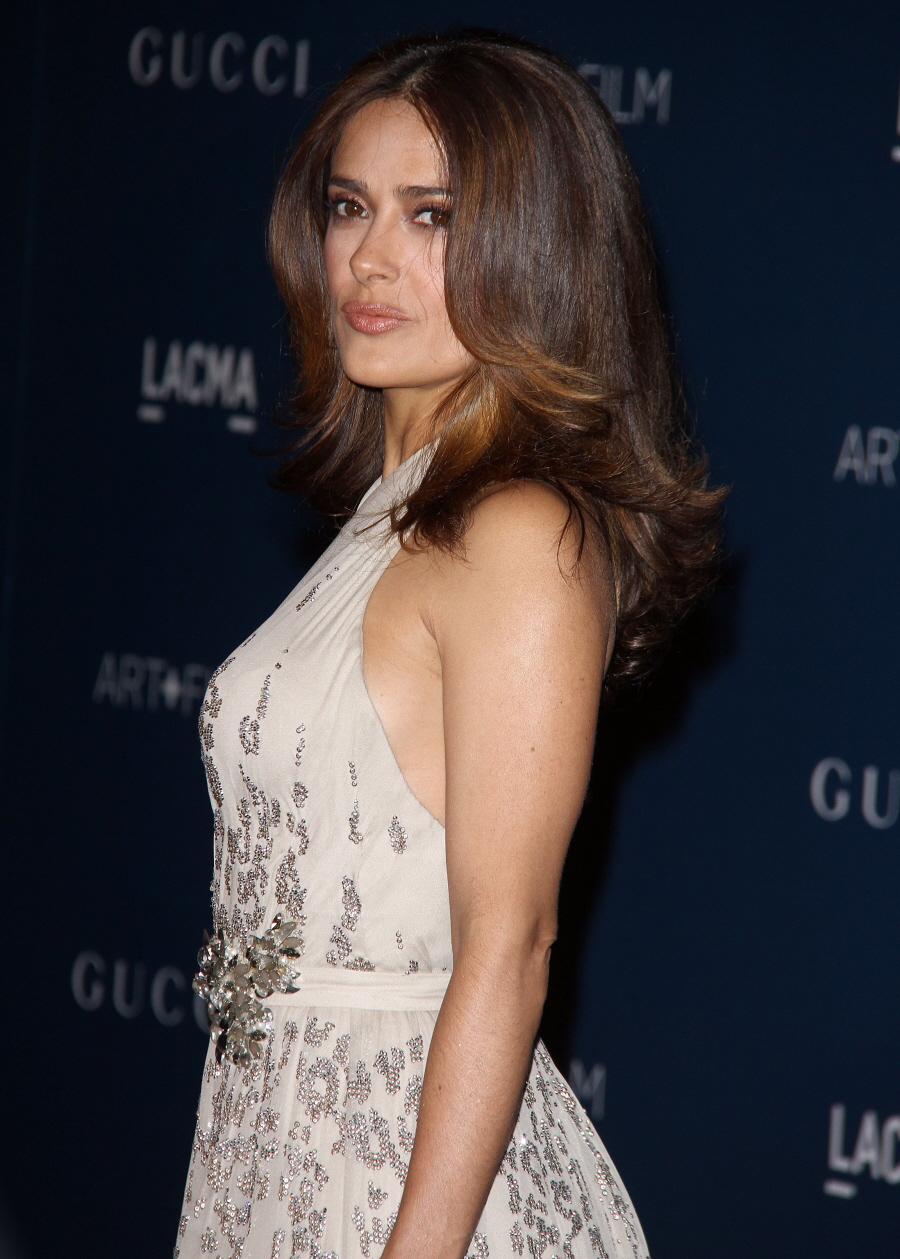 Olivia Wilde in Gucci. Pretty. Kind of boring.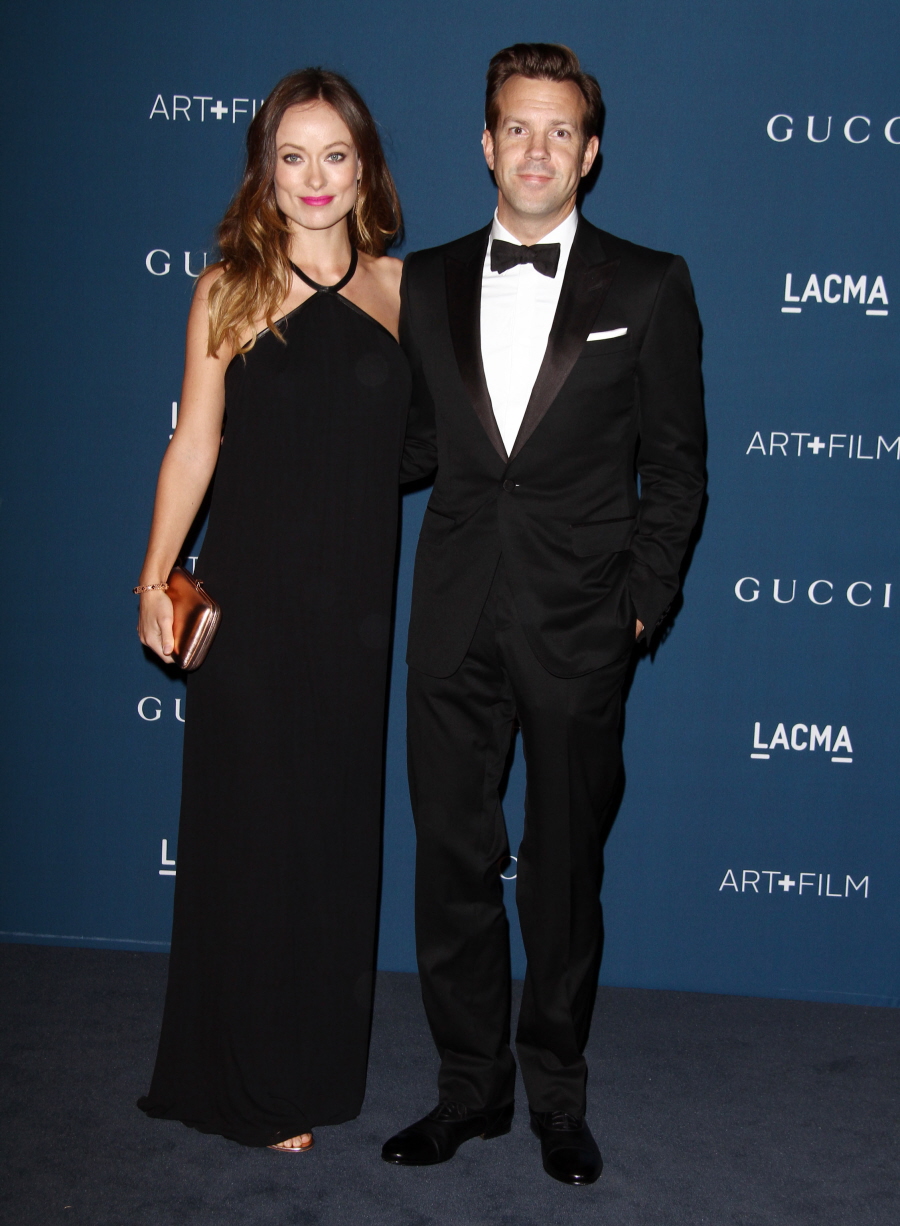 God, I love Evan Rachel Wood and Jamie Bell together. They just make me happy. She looks very happy with Jamie too – this is possibly the happiest she's ever looked. I kind of think her Gucci gown is my favorite from this event too.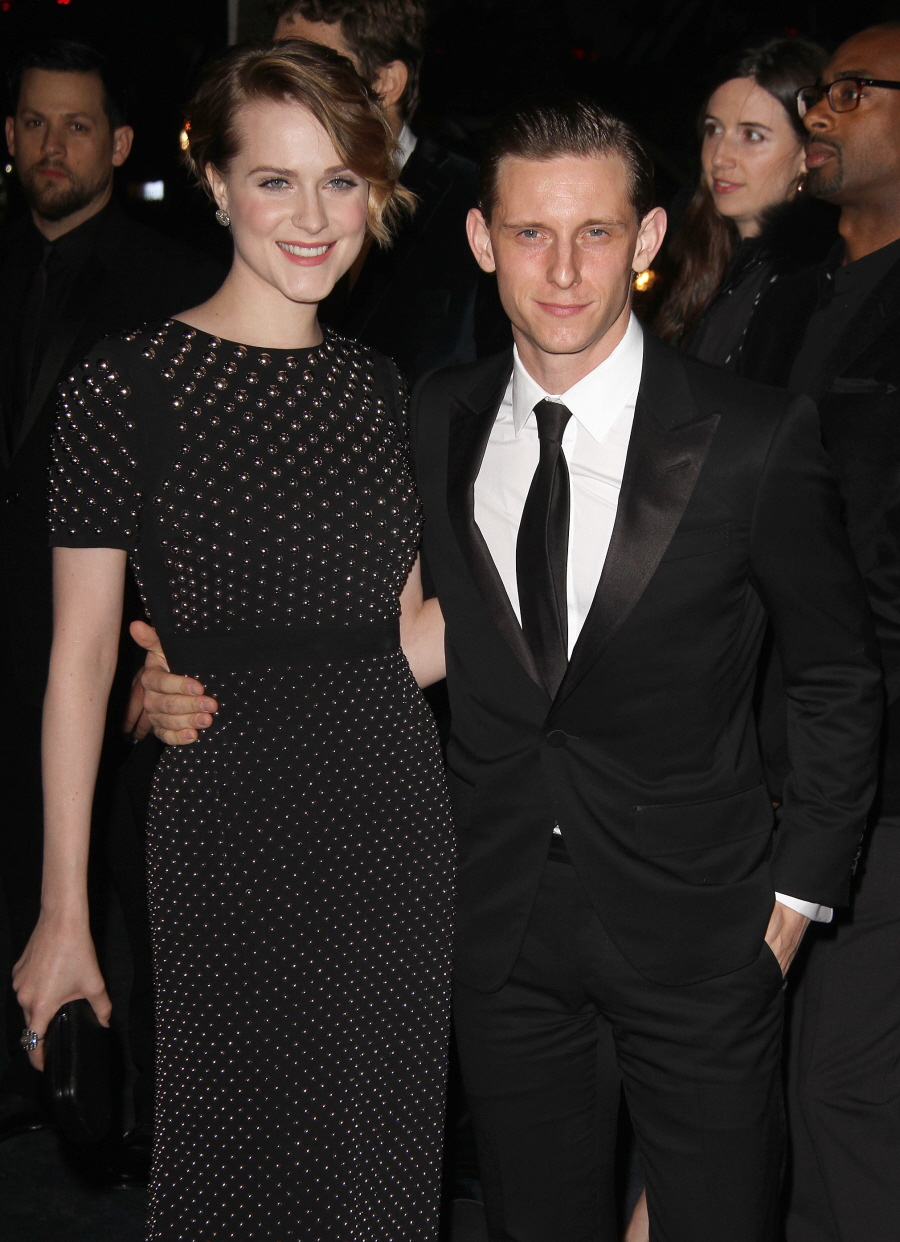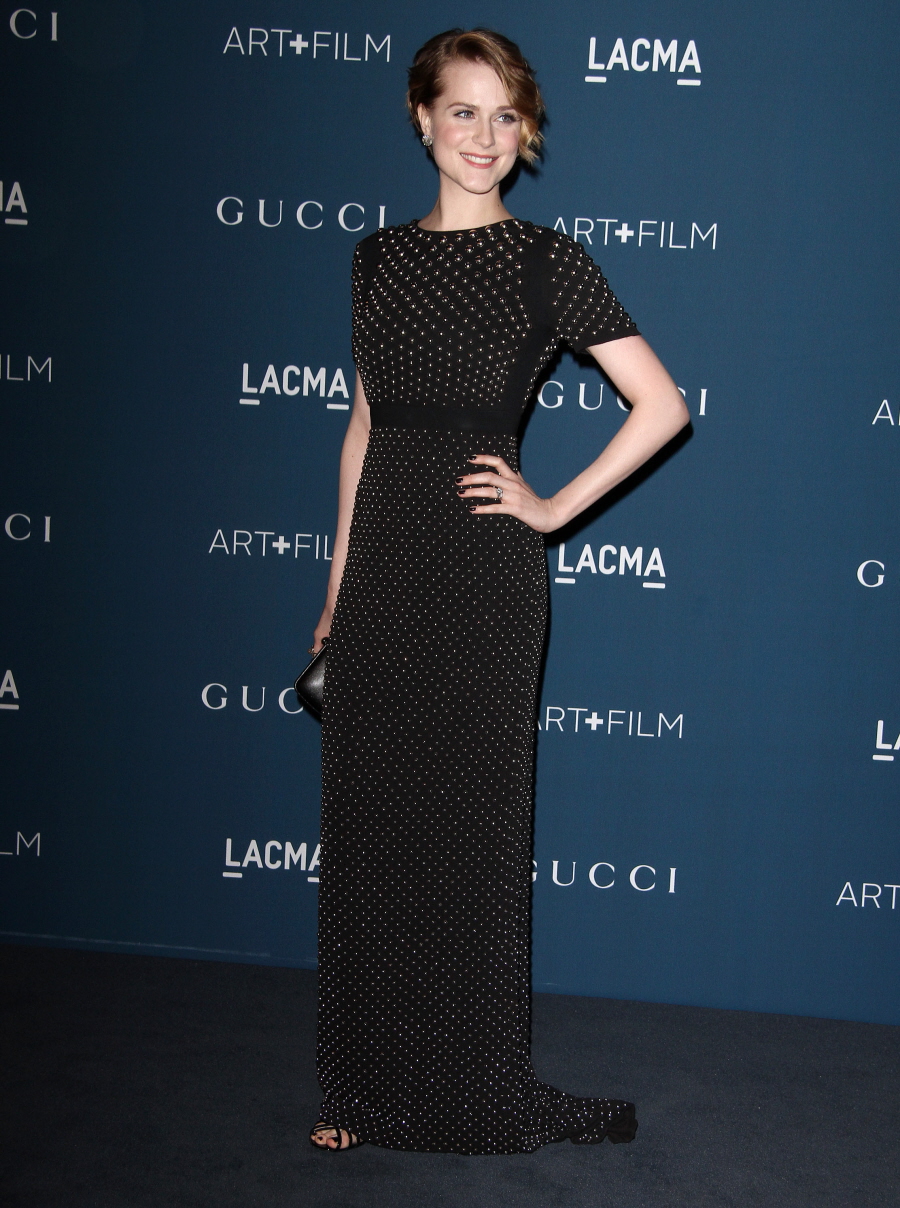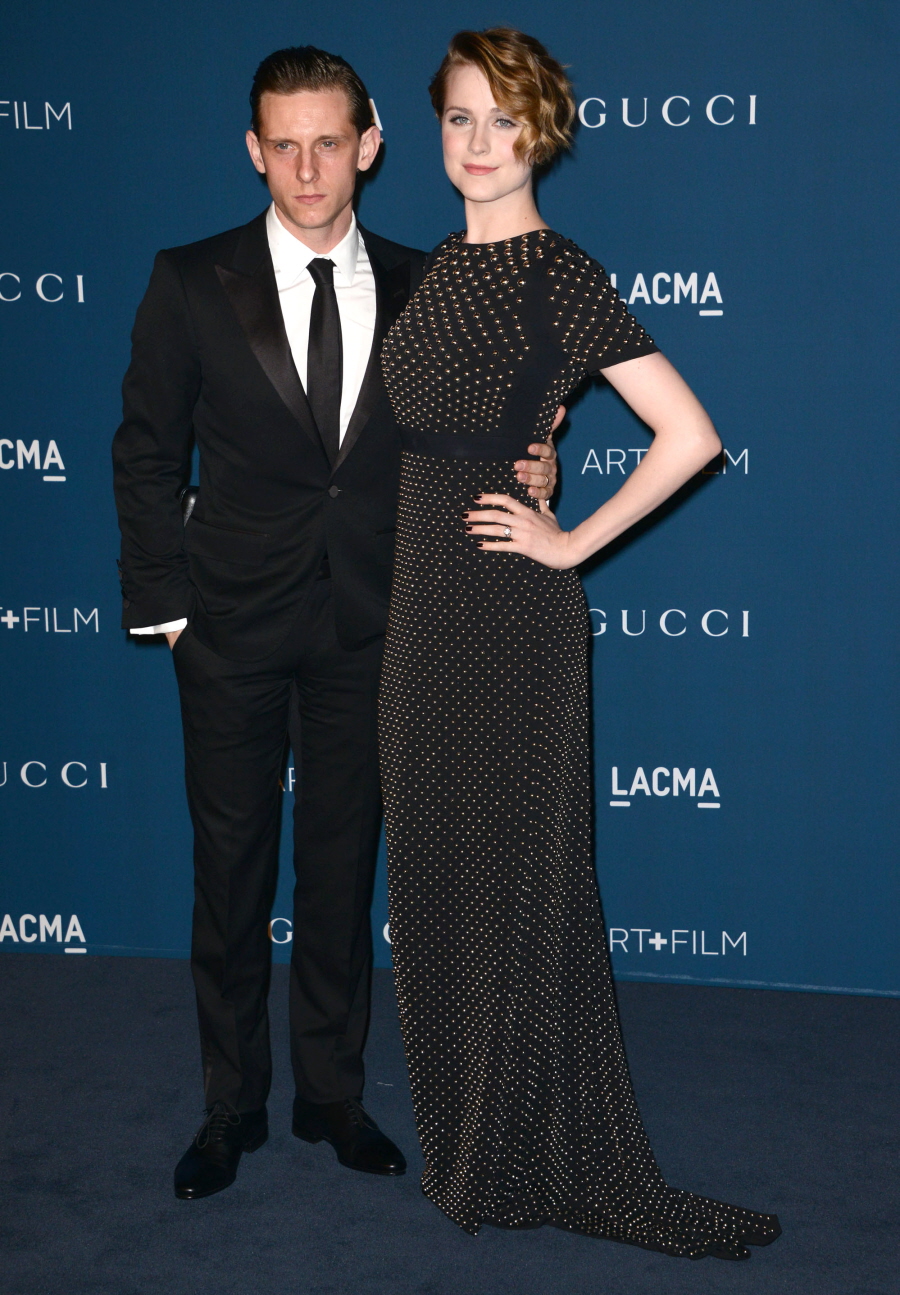 Nicole Richie looks… er… this dress isn't flattering.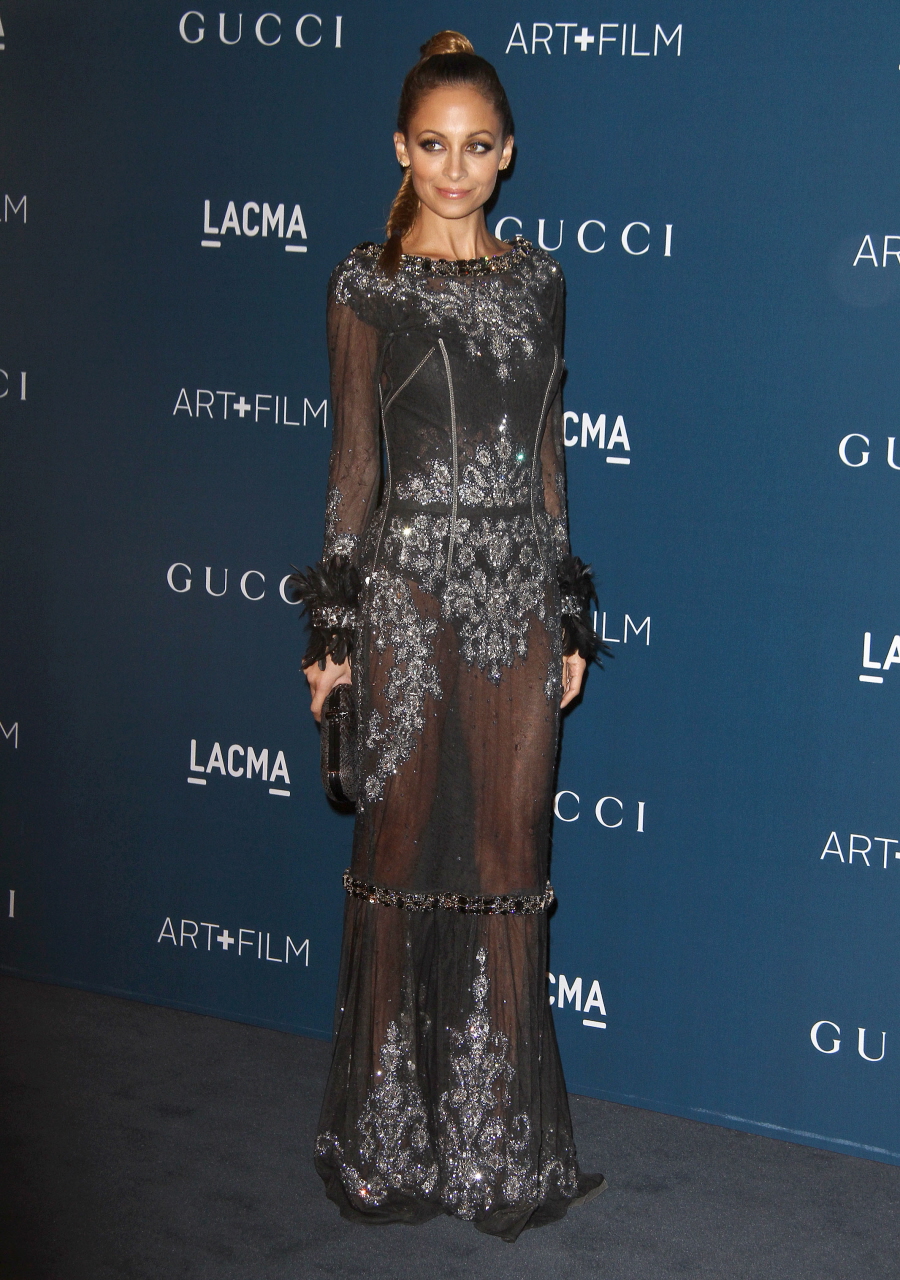 Dakota Johnson in Gucci. You know what? Usually I would mock the feathers and such, but she's rather bland and I think the dress gives her some oomph. Plus, she's styled well – good hair, good makeup.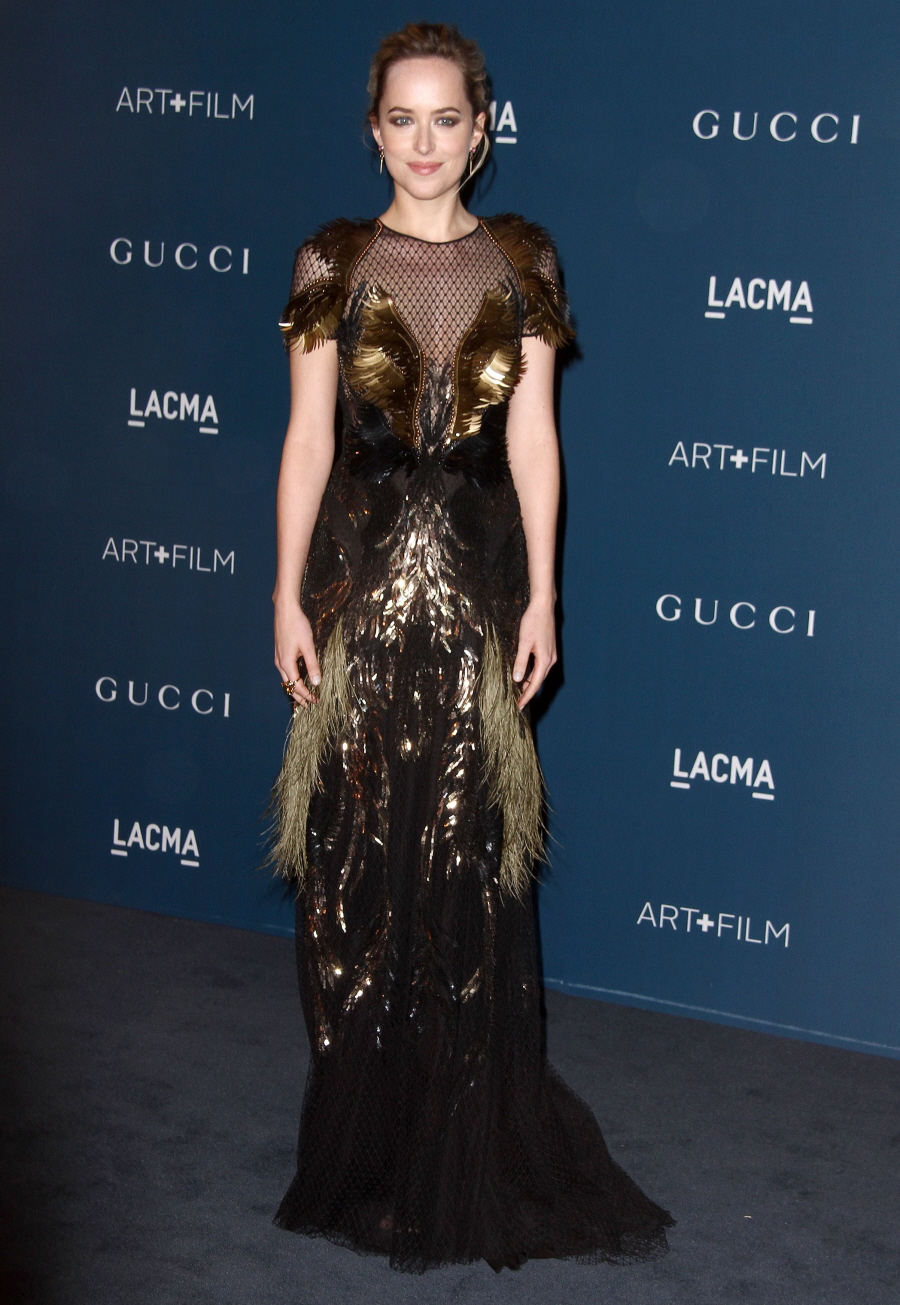 Photos courtesy of Fame/Flynet.