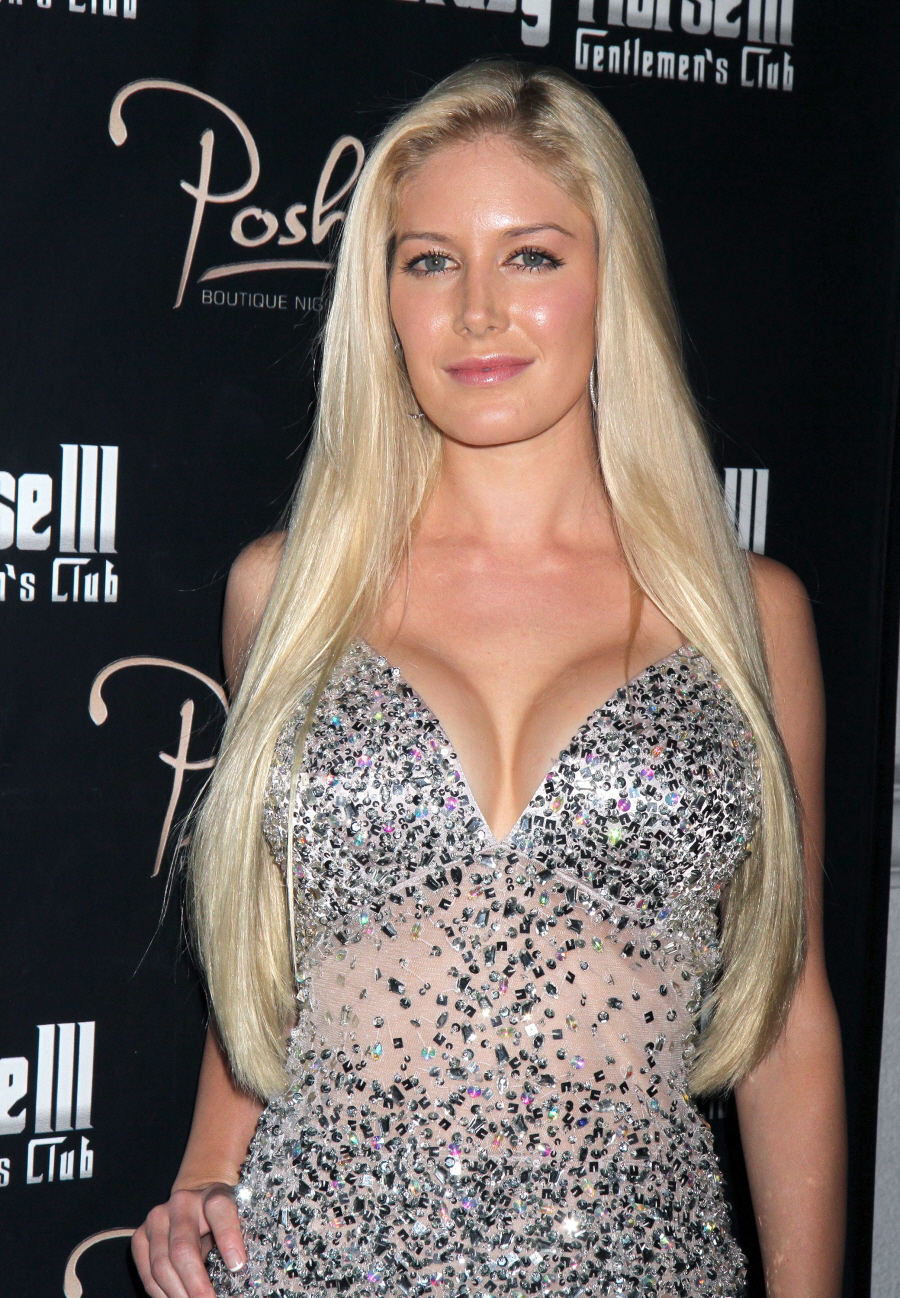 Back in 2010, Heidi Montag and Spencer Pratt made a rather desperate plea for attention. Heidi underwent a crazy amount of plastic surgery procedures to her face and body and she debuted "the new Heidi" on the cover of People Mag. She looked like the old Heidi, only now she was 50% plastic and her boobs were crazy-big. When detailing her multiple surgeries, Heidi even said that she had gotten her back "scooped". A procedure that still baffles me. Anyway, in the years that followed, I guess Heidi had a come-to-Jesus moment and she stopped tweaking so much, and gradually her face reverted back to something more normal looking. But she still had a significant amount of plastic on her body, including her F-cup implants. Now Us Weekly reports that Heidi had the bowling ball implants removed:
Bigger isn't always better — just ask Heidi Montag. Three years after famously going under the knife to get size-F breast implants (along with nine other plastic surgeries in a single day), the former Hills star returned to the OR to downsize her bust. Now, in the new issue of Us Weekly, she's opening up about the procedure and proudly showing off her brand-new C-cup implants.

Posing seaside in Santa Barbara, Calif., on Nov. 1, the blonde bombshell unveiled her smaller, more-manageable breasts, which she had redone in a six-hour procedure on Oct. 4. Prior to the operation, she had been suffering a number of health problems — all related to her size-F implants, which she says weighed "about three pounds each."

"I was really insecure at the time and put my value into breast size. I should have gone to a therapist! I couldn't conceptualize the weight of them in my body," the 27-year-old MTV alum tells Us of her old implants. "They felt like bowling balls on my chest."

They were so heavy, in fact, that she started having back and neck problems, as well as numbness in her arms. That, plus a meeting with reconstructive specialist Jay Orringer, convinced her she needed to have the implants replaced. Orringer warned the reality star that her super sized chest was 'bottoming out'.

"He told me they were falling through the bottom, and I got scared. It's superdangerous. They can fall through to your belly button!" she explains.

Heidi's third breast augmentation – she previously got C-cups back in 2007 before up-sizing to F three years later – saw the blonde undergo a six hour marathon surgery on October 4th.

"During the 2010 surgery they called Spencer (Pratt, Heidi's husband) and told him my heart stopped. It was traumatic. And I'm sick of being the 'surgery girl'. But when the health risks kicked in, it wasn't a choice. Now my spine doesn't hurt and my neck feels better. It's like I can breath for the first time in years. I am just more comfortable in my skin. And I can wear cuter, tighter shirts. I don't even have to wear a bra!"

When it came time to undergo her 2010 surgery, Heidi says her doctor, the late Frank Ryan, also suggested nine additional procedures, and she 'impulsively' agreed.

"I asked my doctor, 'What else would you do?' And he was like 'You should get a chin reduction and eyebrow lift and liposuction.' I didn't realize what I was signing up for: It took me a year to recover, I was too impulsive."

Now, she tells Us, she feels better than she has in years. "I'm the new, new, new Heidi!" she raves.
[From Us Weekly & The Daily Mail]
You can see the different photos at the Us Weekly link. I'm sort of at a loss for what to say. I feel bad for Heidi, I guess? But not that much. It's not like she was a child who made a terrible decision that still haunts her. She was an adult, she was a dumb famewhore who decided to get attention by mangling her body and her face with a ridiculous amount of plastic surgery. It was her body, her choice, and it bugs me that she's playing the pity-poor-me card. It also bugs me that she's basically selling this "new new Heidi" story to Us Weekly, probably for a modest profit. Now, all that being said… her implants were about to fall to her belly button?! YIKES.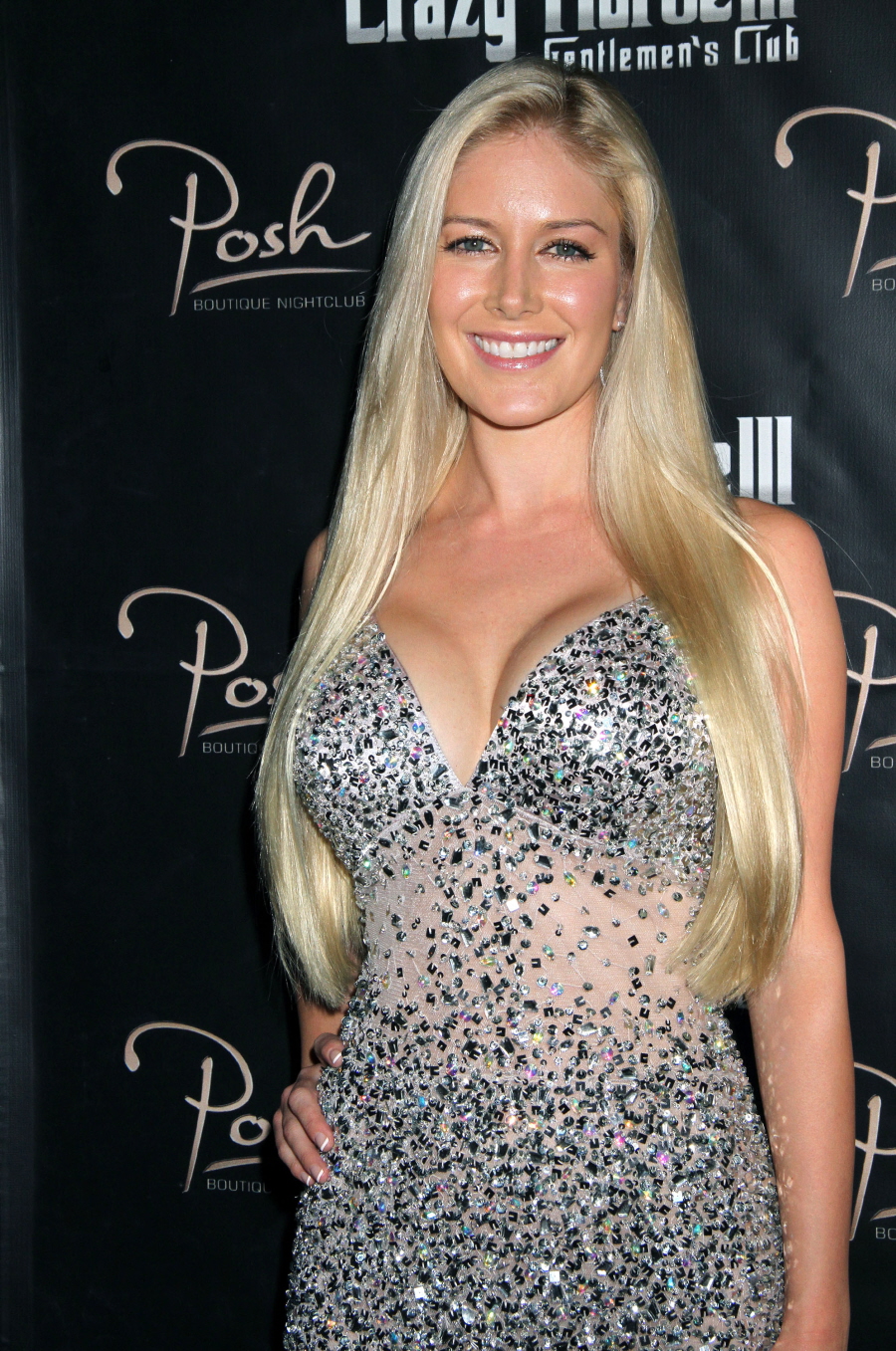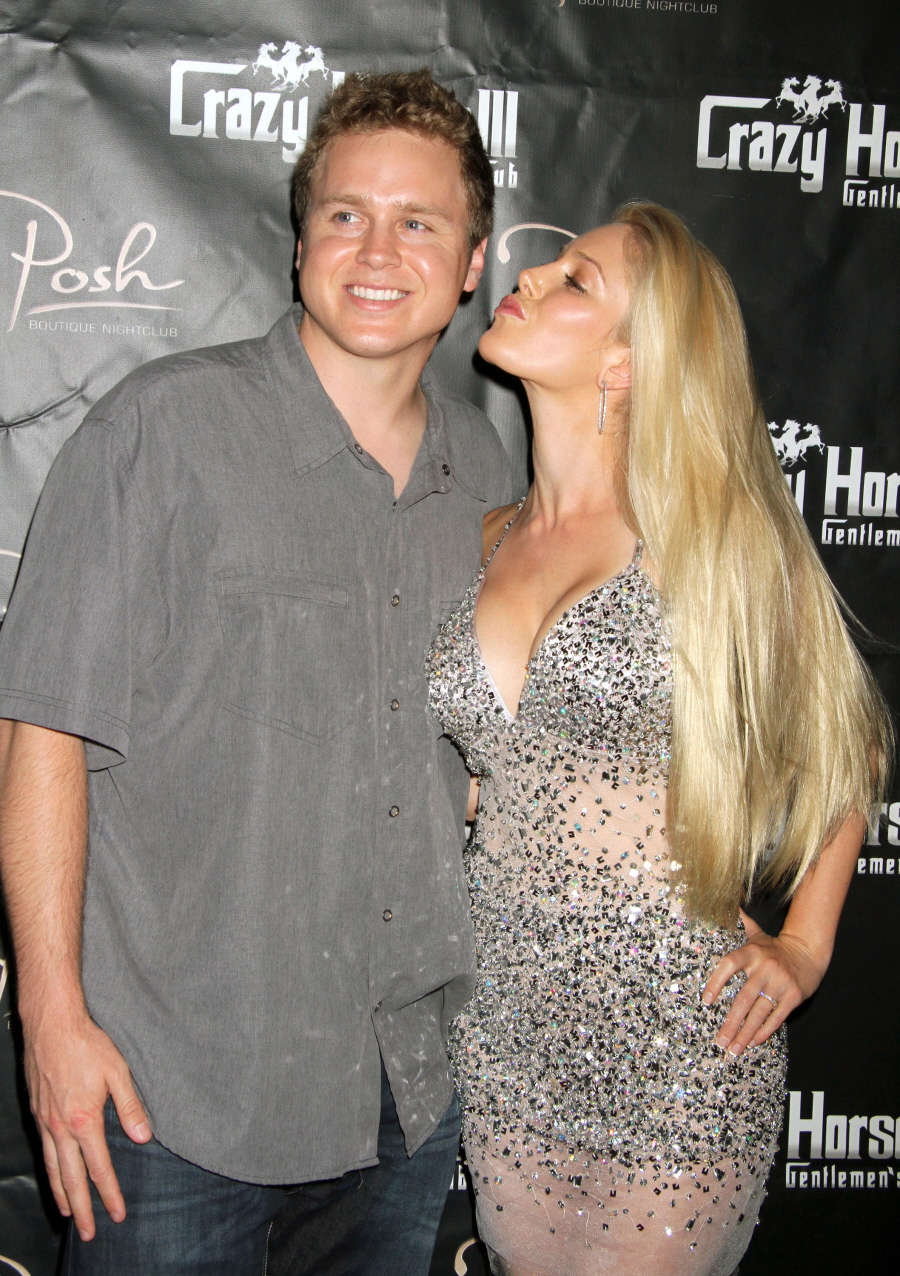 Photos courtesy of WENN.