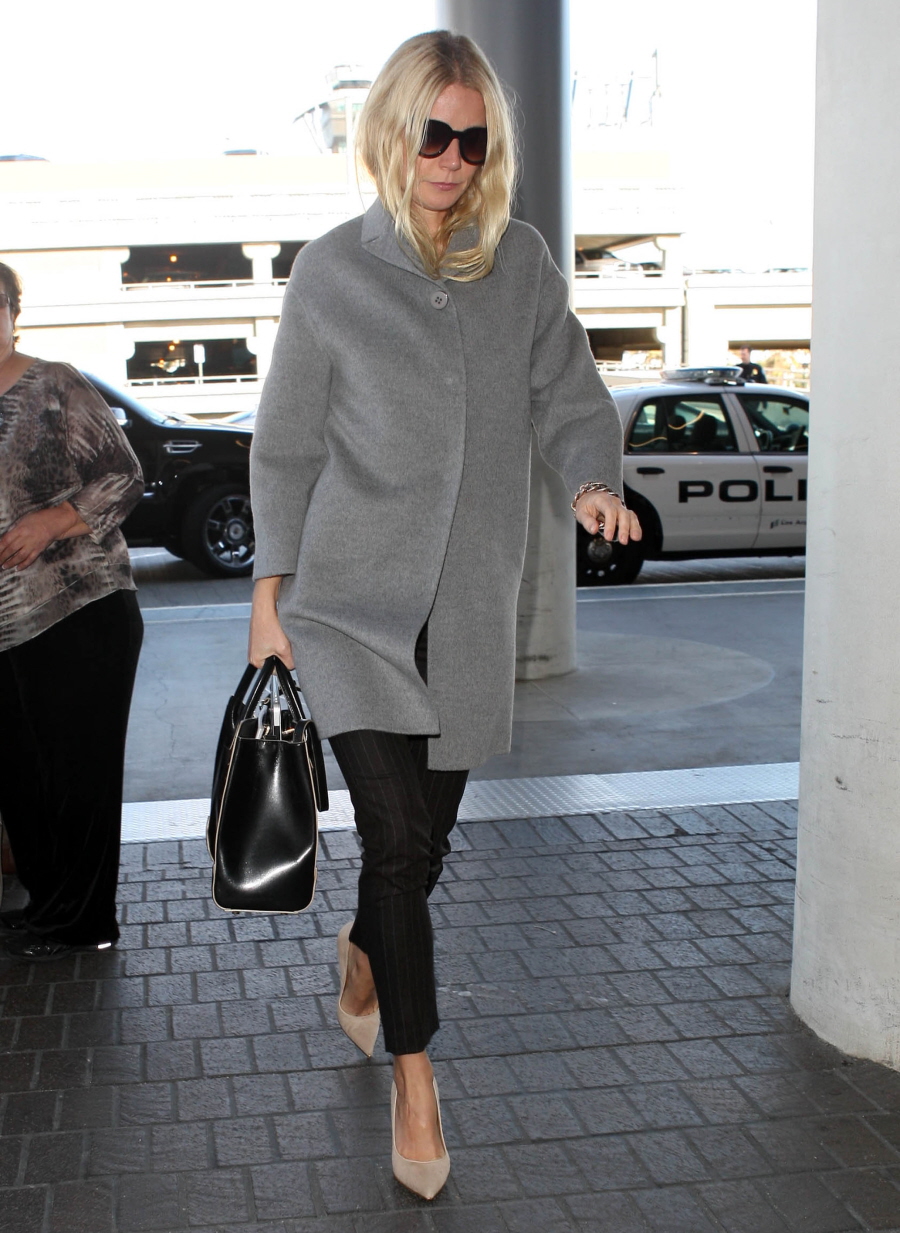 Here are some photos of Gwyneth Paltrow mingling with the peasantry at LAX yesterday. She was flying out – probably to her olde home, London, if I had to guess. They understand her in London. They appreciate ROYALTY in London. *sniff* Not like in LA. Los Angeles is far too egalitarian for Dame Gwyneth. All of these peasants, thinking that they have the right to read about celebrities in mass-market publications. It's enough to make one clutch their pearls.
Anyway, a few days ago, Radar claimed that Gwyneth was trying to "fight back" against Vanity Fair. VF is probably (hopefully) going to run a Goop slam-piece in their next issue, and until the article goes to press, Gwyneth is calling up all of her elite friends (haha, like she has ANY peasant friends), trying to get them to join in her in a "boycott" of VF. So far, only George Clooney has taken her call, I guess, but Julia Roberts is ignoring her. And now, a new peasant wrinkle. Gwyneth is trying to get A-listers to boycott VF's annual Oscar party, which is known as "the hottest ticket in town" come awards season. Hahahaha.
Gwyneth Paltrow isn't just on the defensive with Vanity Fair, she's going on the offensive — actively asking her A-list friends to boycott the magazine's famous Oscars party, RadarOnline.com has exclusively learned.

As we reported, the war between Paltrow, 41, and the popular magazine — which is planning to run a bombshell expose on her — is at an all-time high amid private vows and declaration to destroy the monthly's reputation.

"Gwyneth feels her relationship with the magazine has been destroyed and she's urging pals not just to avoid doing business with the magazine, but to skip the mag's Oscar party as well," a source dished to Radar. "To be frank, she wants to shut their Oscar party down entirely."

It's not the first time Paltrow has enlisted the help of her famous friends to tarnish the magazine.

As Radar previously reported, a mass email she sent to her pals begging them not to participate in the magazine's expose was revealed stating: "If you are asked for quotes or comments, please decline. Also, I recommend you all never do this magazine again."

The fuss started when Vanity Fair's editor-in-chief Graydon Carter expressed his hard-hitting approach to Paltrow when she decided to decline cooperation with the magazine for a cover story featuring her.

"We wouldn't be doing our job if there wasn't a little bit of tension between Vanity Fair and its subjects," Carter said. "In any given week, I can expect to hear from a disgruntled subject in Hollywood, Washington, or on Wall Street. That's the nature of the beast."
Yeah, I don't think many people are going to give a sh-t about "standing with Goop". This is all such bulls—t. It's like Gwyneth has decided to "take a stand" and become some moral crusader… but the only issue she cares about is herself and her image. I just can't see how anyone else would really care that much if VF ran a slam-piece about her. Why would George Clooney or Brad Pitt or Julia Roberts or Oprah really care enough about Goop to NOT go to the VF Oscar party?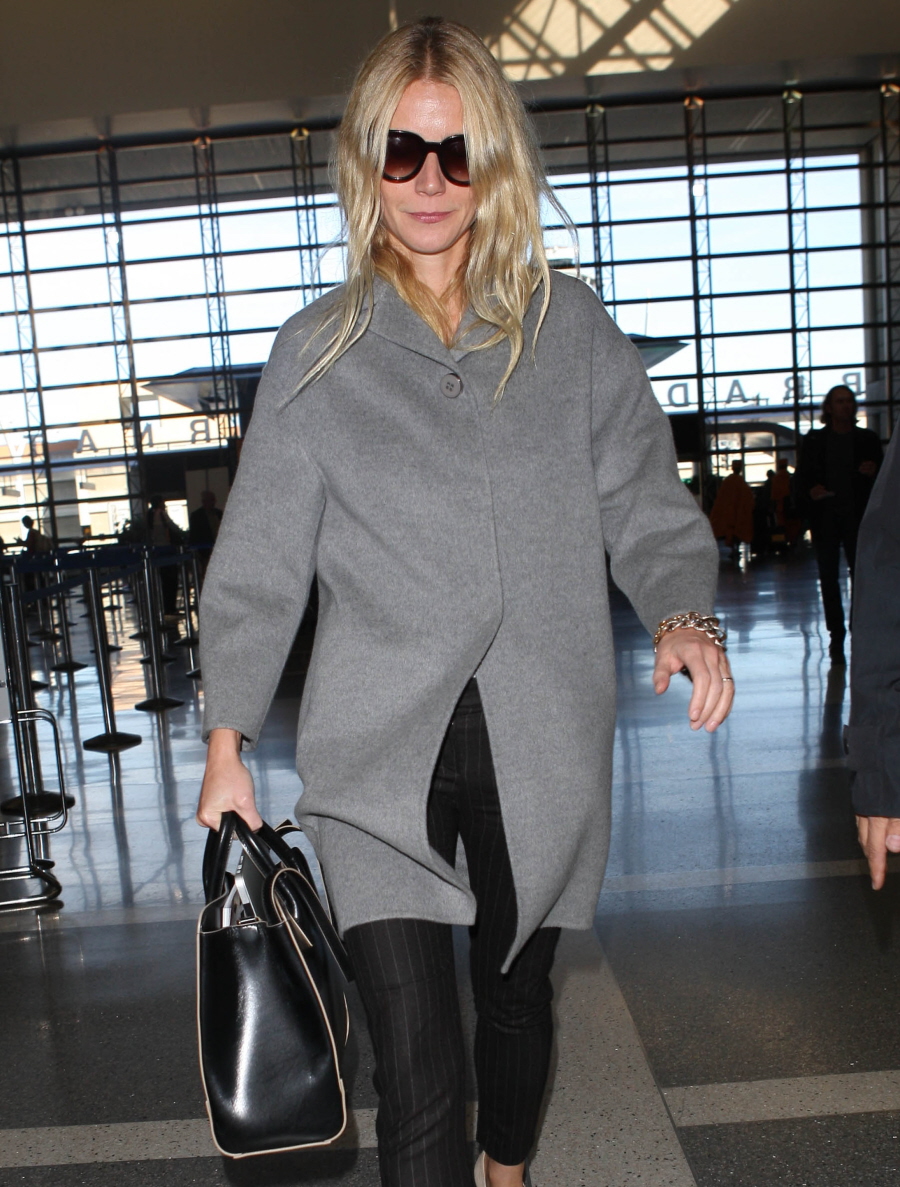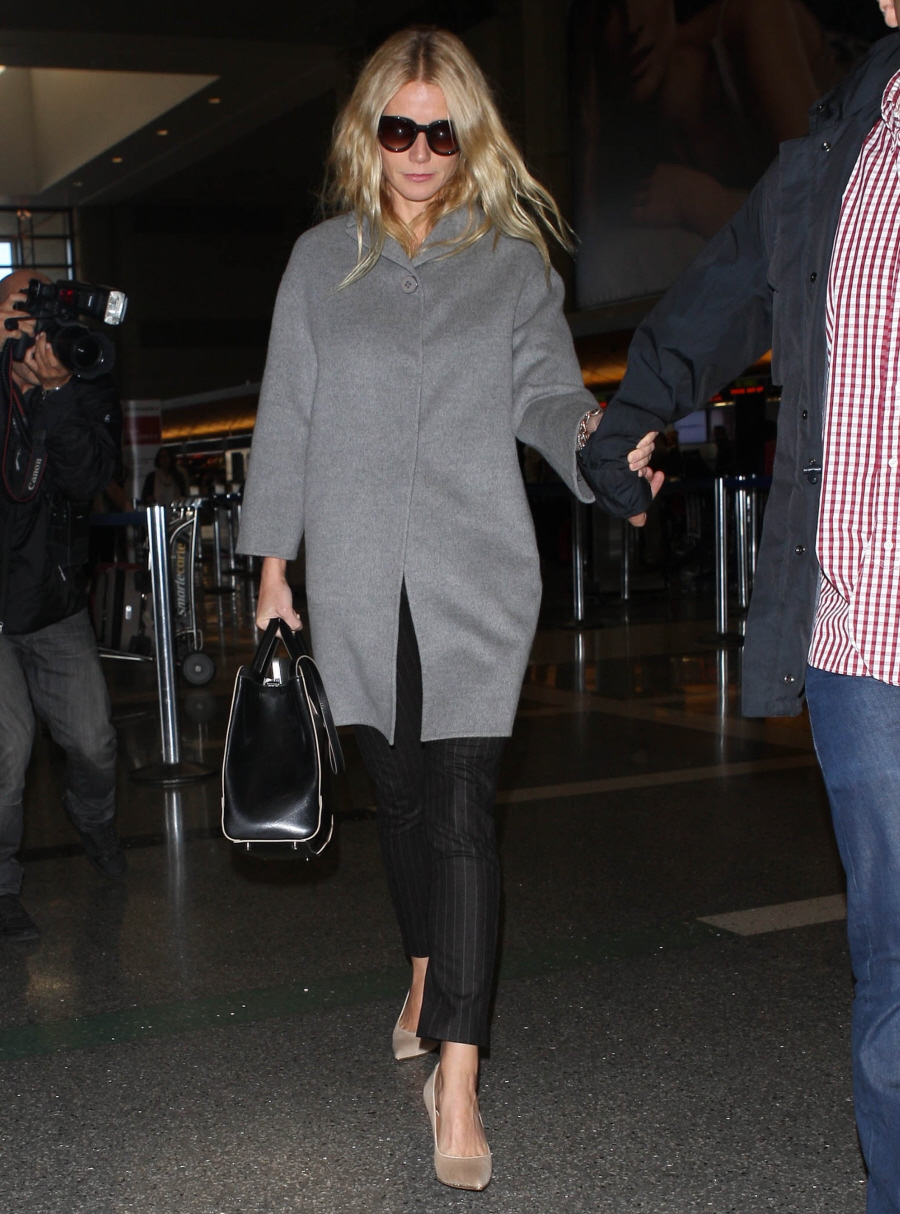 Photos courtesy of Fame/Flynet.