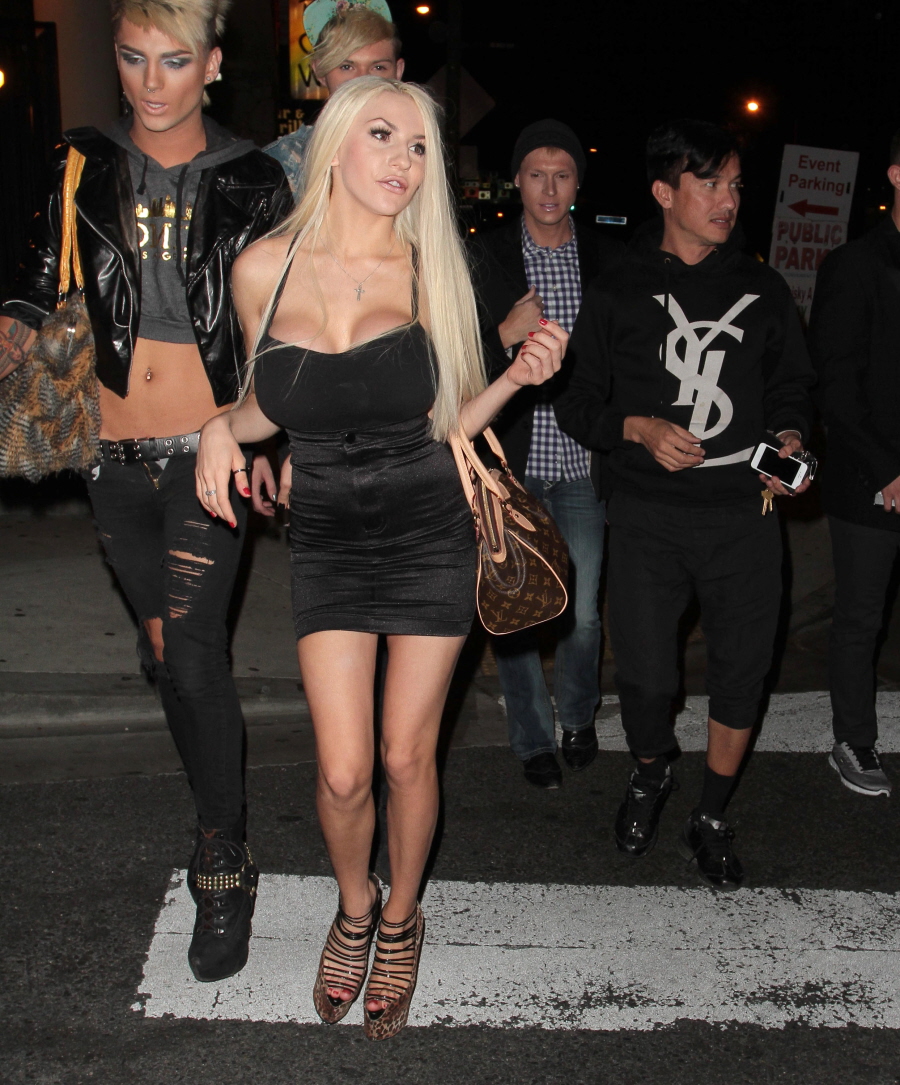 So much Courtney Stodden news! First off – these are photos of Courtney enjoying her newly single life last week. She went out with some androgynous-looking friends, as one does. I think we can safely say that her lips have gone Full Kidman. What a shame. Alright, now that you've absorbed that, let's move on to what Courtney's all about these days: defending her decision to split with her husband Doug. Courtney gave an amazing interview to E! this weekend and it's all fake lips, horrible makeup, blonde weave and candor. She's only 19 years old y'all. Does anyone else feel sorry for her?
Courtney tells E! that she understood when she was 16 years old that the relationship was "unconventional" (re: "illegal") but she says "I didn't get how weird and strange that it came across." The turning point in her marriage was her decision to appear on Celebrity Big Brother in the UK, where she went without Doug for the first time in years, and Court says: "I was missing him, but not intimately. I couldn't neglect my desires and wanting to embrace my independence and my freedom."
She also says that because everyone abandoned Doug professionally, "I became his world. I just felt like there was a lot of weight on my shoulders." That's remarkably honest. Is it weird that I believe that? Or is she just talking about her crazy implants? We'll never know. Of course, Court also says that she's "happy and excited" to be single now and "I feel like a little girl again, just being able to start over. At 16, I got my marriage license instead of my driver's license. Come on." Yes, Courtney. COME ON. We knew it was freaky from the beginning. Welcome to the club.
Now, of course Courtney had to undo whatever good work immediately. After making such a big deal about wanting to be single, Courtney was seen with Doug on Thursday night at Musso & Frank's. A source told Radar: "Courtney and Doug were all over each other at the restaurant, acting like they always did when they were together. Doug told people in the restaurant that he and Courtney were back together and working it out."
So… are they really over or is this just some dumb stunt they cooked up together?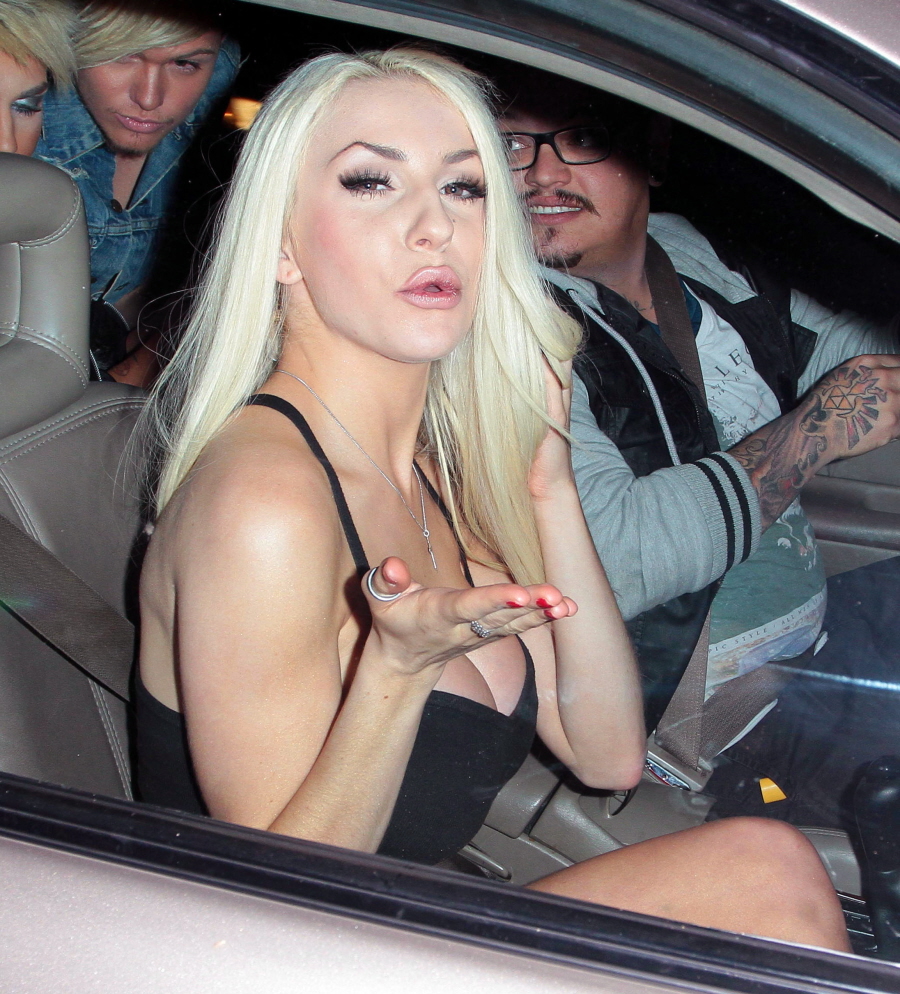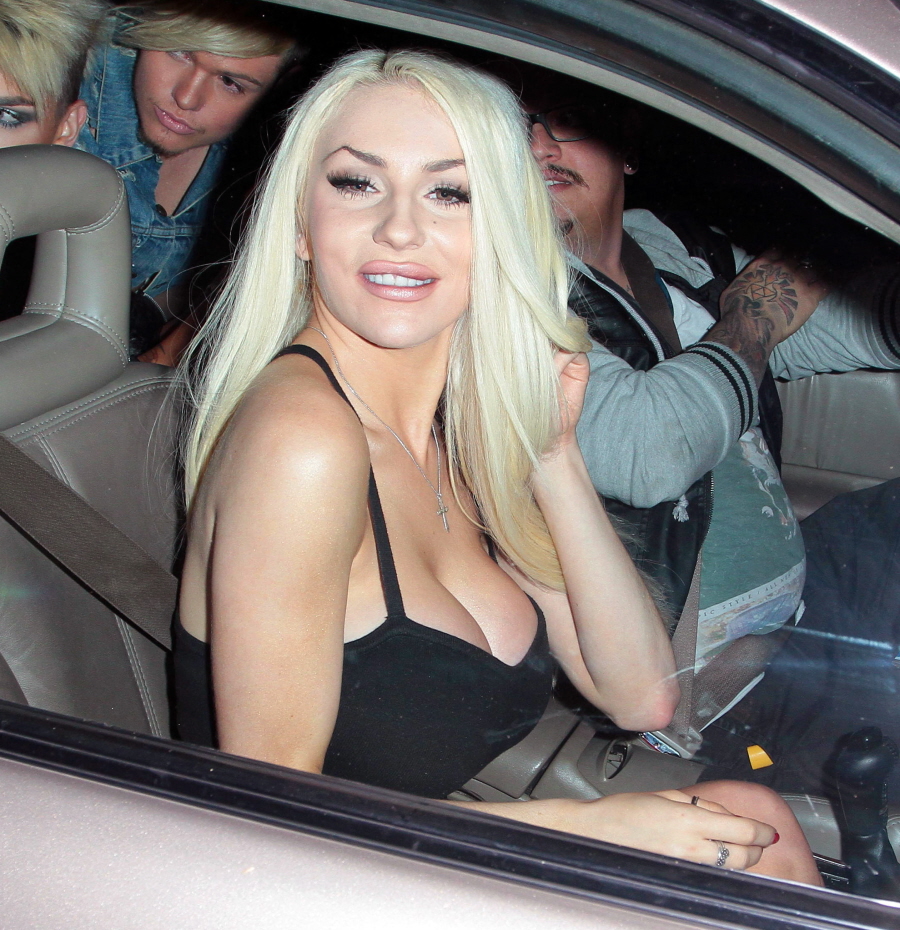 Photos courtesy of Fame/Flynet.