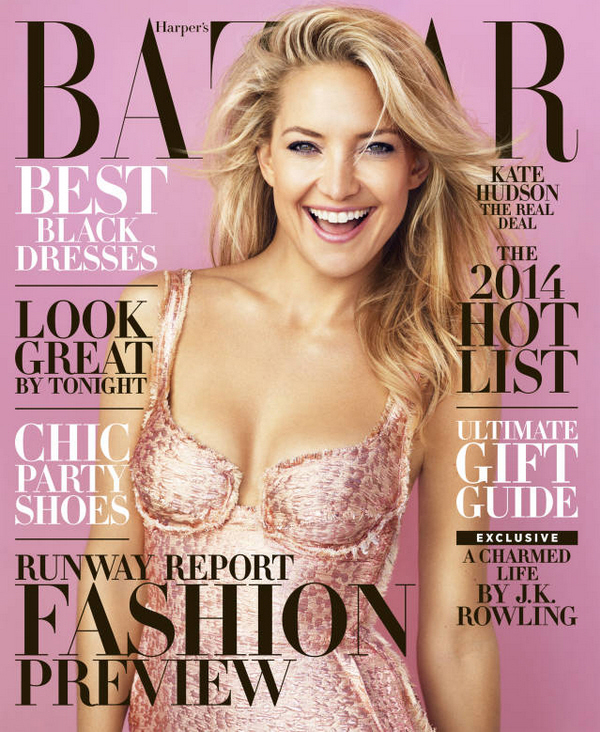 Kate Hudson covers the December/January issue of Harper's Bazaar (US). Some days… I feel like the only person who actually likes and appreciates Kate Hudson. I'm not saying Kate is, like, Meryl Streep or anything, but I think Kate is good at what she does (rom-coms, mostly) and as I always say, I like her personality. She's a sunny optimist without ever being cloying. She never wallows in self-pity. She never bitches out her critics. She just does her own thing and she's happy. It's surprisingly refreshing. Anyway, you can read Kate's Bazaar interview here, and here are some highlights:
Her work ethic: "I do have the work ethic, of when you show up to something, you do it."

She loves to exercise: "It really is a vital part of my day in terms of energy. And I mean just by putting a sports bra on." She starts to laugh. "Then maybe you'll do something! Even if it's a few squats in the backyard and back to the couch." She doesn't have a strict routine—sometimes SoulCycle, dance, hot yoga. "I wish I was more structured than I am. I could probably be better at that in life."

She loves fashion: "Balmain too. That stuff is good." She wore a beaded denim Balmain minidress to this past summer's premiere of Clear History. "It was a bit intimidating," she recalls. "The workmanship is amazing. It brought me back to being a little girl looking at anything sparkly." Her favorite red-carpet look this year is the black-and-gold Alexander McQueen dress she wore to the Golden Globes, "and a red Stella McCartney and a red Prabal Gurung. I haven't really done Valentino yet," she adds, "but I want to."

But she doesn't own all of the fancy dresses she wears: "People think we own all these dresses, but we borrow them! I can't afford to buy that stuff. There are certain things I splurge on, but it's very rare, especially when you have two kids and school tuition. I'm not a big high-end fashion shopper. I wish I could but the truth is things are just so expensive. Before Isabel Marant was a million dollars and famous, I used to go to her store in Paris and go crazy, it was so affordable."

Raising kids in Hollywood: "My mom wasn't a big shopper for us. I think they wanted to instill that in us even though we grew up in a really privileged and lucky lifestyle." As for Ryder, all he wants is a cell phone. "I see his friends texting people, and I just can't do it," Hudson says. "The first device I got was a pager!" She bursts out laughing. "I was 13, and it was hot pink."

Branding Kate Hudson: "I really think that if I'm going to put my effort into something, I want to reach a larger amount of women, where they can afford the things I'm selling. Especially with the economy, it doesn't make sense to me anymore."

Authentic girls: "I like people who are true to themselves: Rooney Mara, I always look forward to seeing; I like her style. Carey Mulligan always wears interesting things, Kerry Washington …" Ask her about pop stars and the undressing thereof, and she replies, "Eh, I don't care. I like little clothes actually." Even though Hudson's a mother, she still likes to rock it. "No clothes?" She laughs. "I like that too."
I never thought that Kate Hudson (or any celebrity/Fashion Girl) actually owned the dresses and gowns they wear on the red carpet, but it's a leap to go from "we borrow the designer stuff for special events" to "I can't afford to buy that stuff. There are certain things I splurge on, but it's very rare, especially when you have two kids and school tuition." Kate has been doing more independent films lately, for sure, but she still gets hired for studio films where I'm sure she's still making seven-figures easily. Plus endorsement deals! Celebrity Net Worth has her at $38 million. Is she really crying poverty? Or is she just saying that she doesn't WANT to afford all of the designer clothes?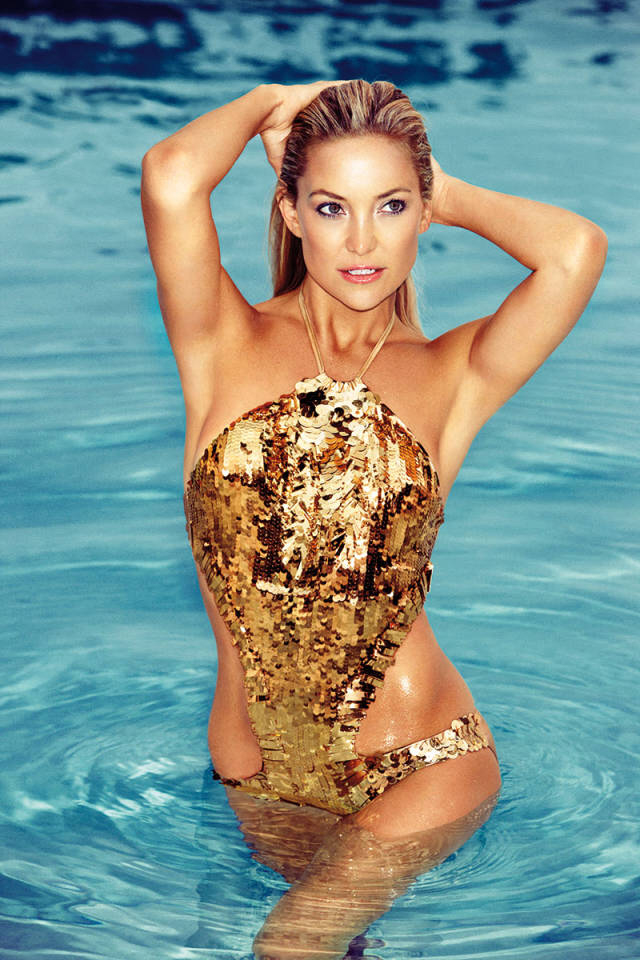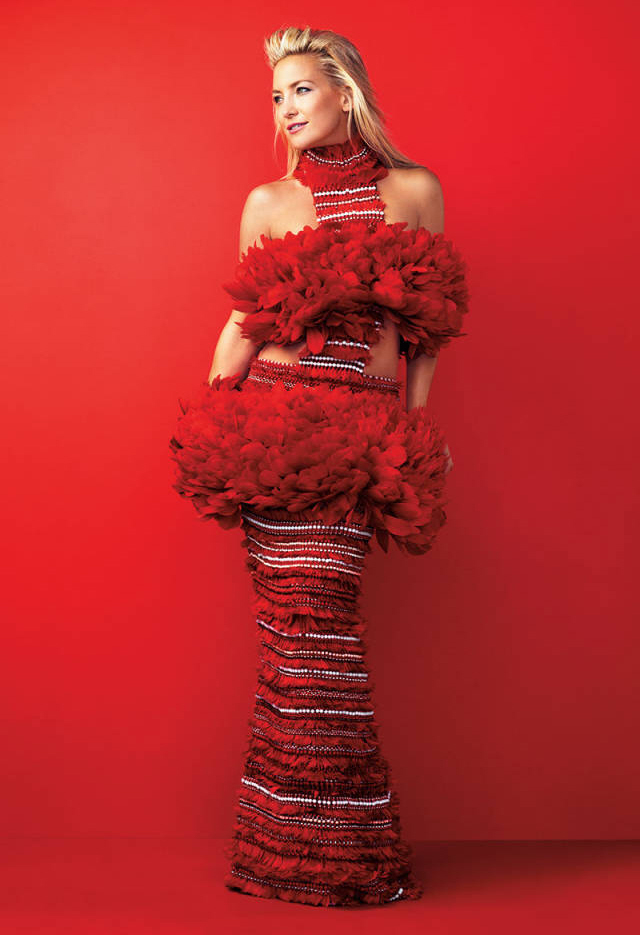 Photos courtesy of Harper's Bazaar.