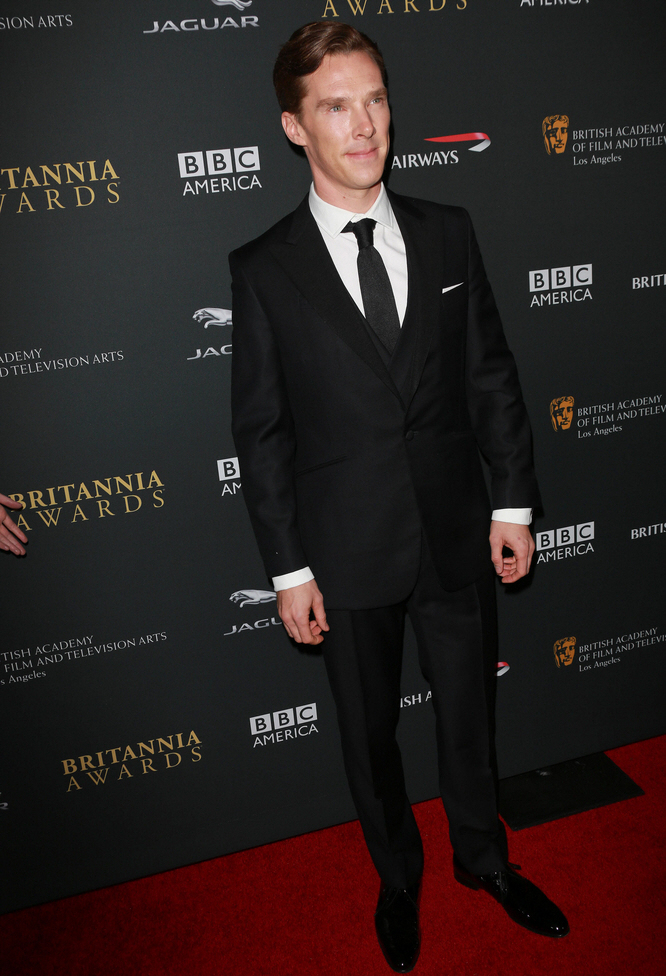 Benedict Cumberbatch was back in England last night, hosting a charity auction sponsored by GQ UK, benefitting The Prince's Trust. Cumby (as Gary Oldman calls him) is an ambassador for The Prince's Trust, just like Idris Elba and Tom Hardy. Anywaym we don't have access to those photos (it was an exclusive event), but you can see some here and on Tumblr – Benedict wore a dark grey blazer, what looked like silk-blend pants and his beloved skull tie. His hair looked magnificent, although I do miss the Cumbercurls. When I imagine him in my bed, I need the Cumbercurls to yank a little bit. The photos I'm including in this post are from his appearance over the weekend at the LA BAFTA event. Unf.
Cumberbatch helped auction off pieces of art, mostly photographs and portraits. A Mario Testino portrait of Lara Stone went for £24,000, a portrait of Alexander McQueen for £6,500, etc. All in all, Cumby helped raise £155,350 last night for The Prince's Trust. Bless him.
In case you need to hear the Cumbervoice, here's a new recording of Benedict reading "Flat of Angles".
And here's the video of Cumby receiving his Britannia Artist of the Year Award:
Sigh… Cumberbatch.
PS… These close-ups of his face will make you feel all the feels. Beware.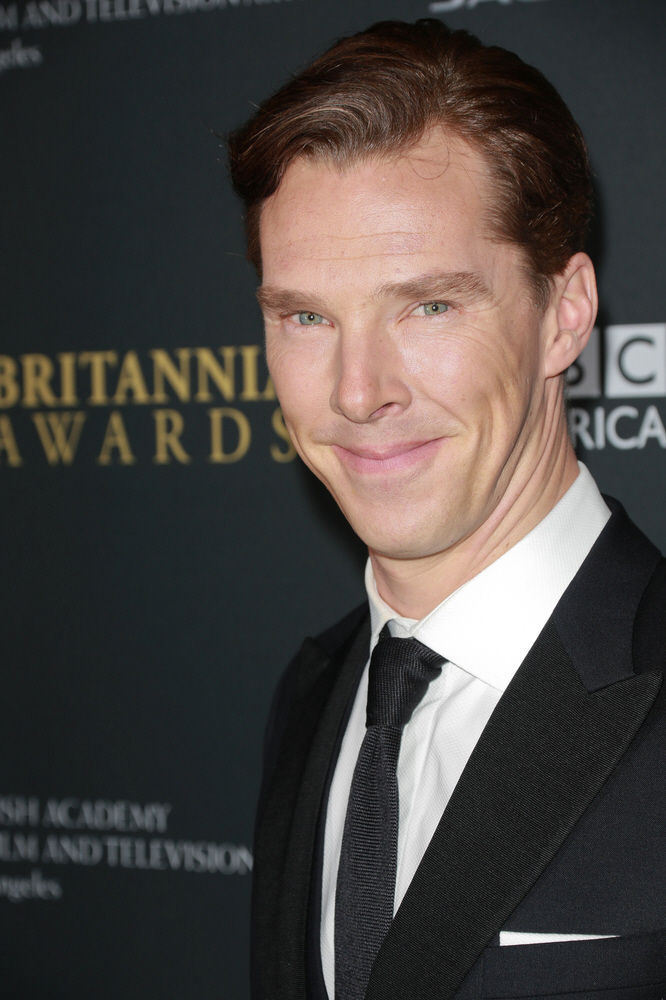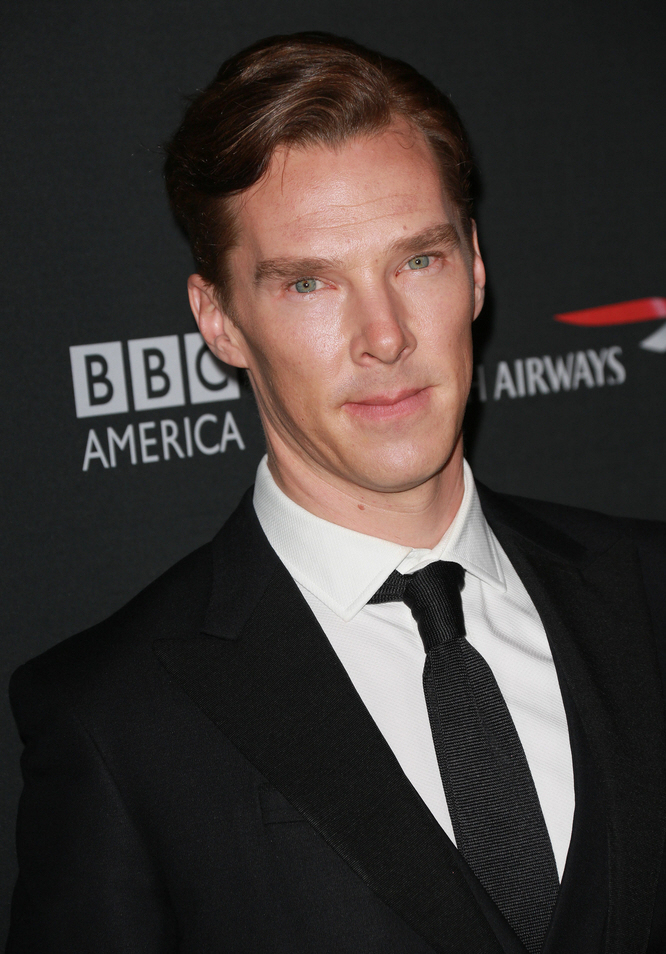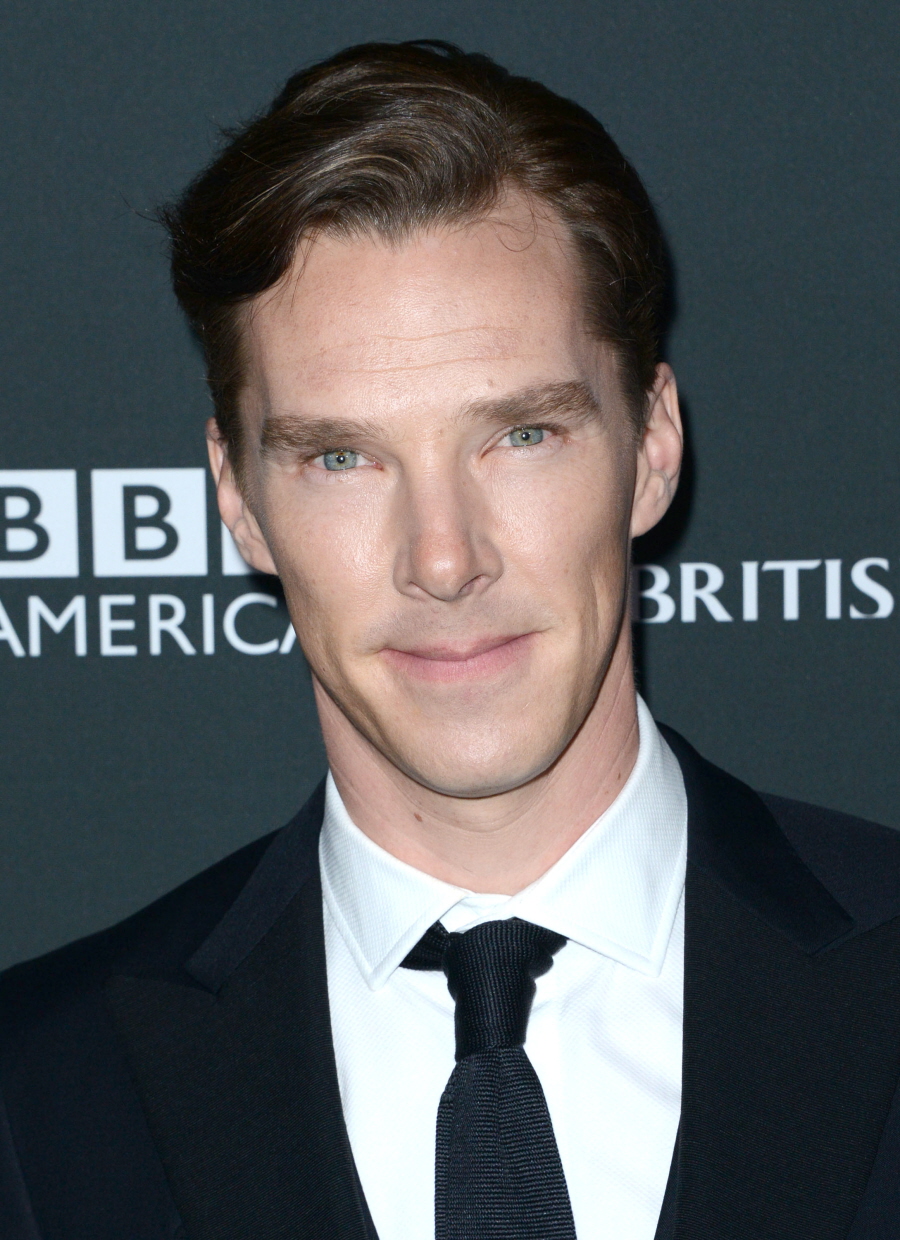 Photos courtesy of Fame/Flynet, WENN.