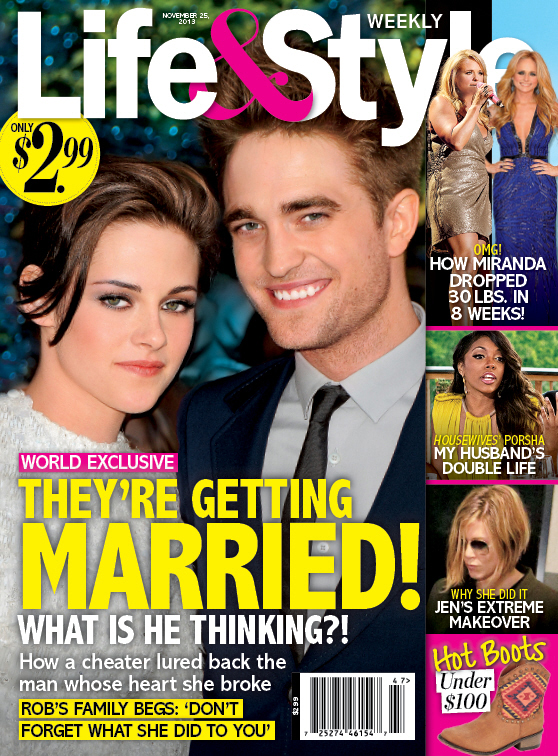 Call me crazy, but I kind of love this cover. I especially love the "What Is He Thinking?!" sub-headline. Twihard Dramz is always good tabloid dramz. And even though it's looking more and more like Robert Pattinson and Kristen Stewart are back to fooling around (if not dating full-on), it's more complicated than that. Even though Twihards want Rob and Kristen back together, Rob's image is going to take a big hit if he takes her back. He won't be "moving on" – he'll just be Edward, forever and ever. But what's more interesting to me is the idea that Kristen is the one suggesting that they stay together forever and ever now.
On-again, off-again couple Kristen Stewart and Robert Pattinson are heating up again after a recent trip to Palm Springs. But Life & Style has learned that it was more than just a weekend getaway.

A source tells the mag, on newsstands now, that it was time for the duo to figure out what's in the cards for them, and that included talk of saying "I do!"

"They went away together to discuss their future and decided that they can't live without each other," a pal reveals to Life & Style, on newsstands now. "Marriage was definitely a topic of conversation."

Despite Kristen cheating on Rob with her married Snow White and the Huntsman director, Rupert Sanders, "They are inseparable and 100 percent back on," the pal says. "I wouldn't be surprised if they just suddenly eloped! Kristen is adamant that they should fully commit and move forward. Of course, she was the one who suggested running off to get married."

But friends fear moving forward with a wedding could be detrimental. "Rob's addicted to her, even though he knows she's bad for him," the friend explains to Life & Style. "Their relationship was so toxic. All his friends are just praying he doesn't give her what she wants."
Interesting. I tend to believe that it was Kristen (or one of her chatty friends) who informed on Kristen and Rob when they were at his house, and that's why the paparazzi got those photos just before Halloween. But I'm still not sold on this idea that Rob is SO obsessed with Kristen that he can't see anyone else. I still believe that he was dating (or banging) Riley Keough, and even People Magazine is doubling down on the Dylan Penn rumors – People ran a story over the weekend about Rob and Dylan spending time together at The Spare Room at the Roosevelt last week. People's official Sparkles source says he's been "dating around." Will the Twihards still love him if they think he's banging multiple women all the time? Hm. You know what else? Somebody's going to get pregnant, I think. Will it be Kristen?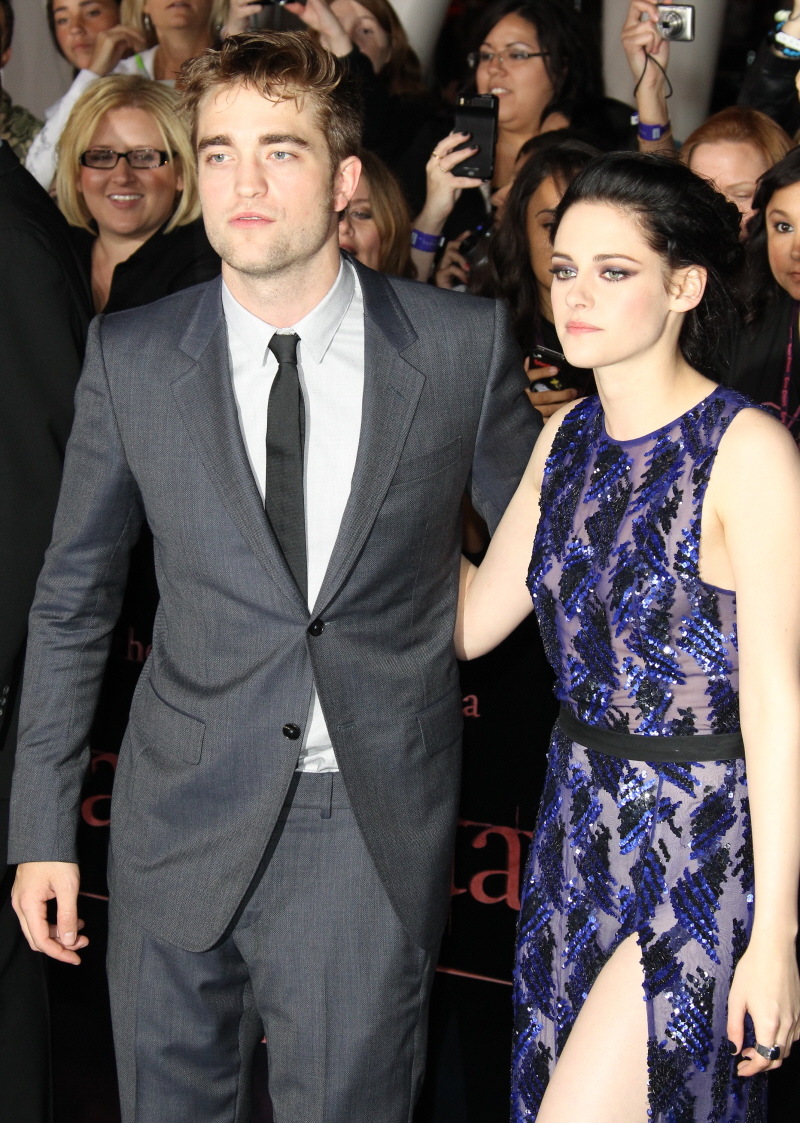 Photos courtesy of WENN, cover courtesy of L&S.