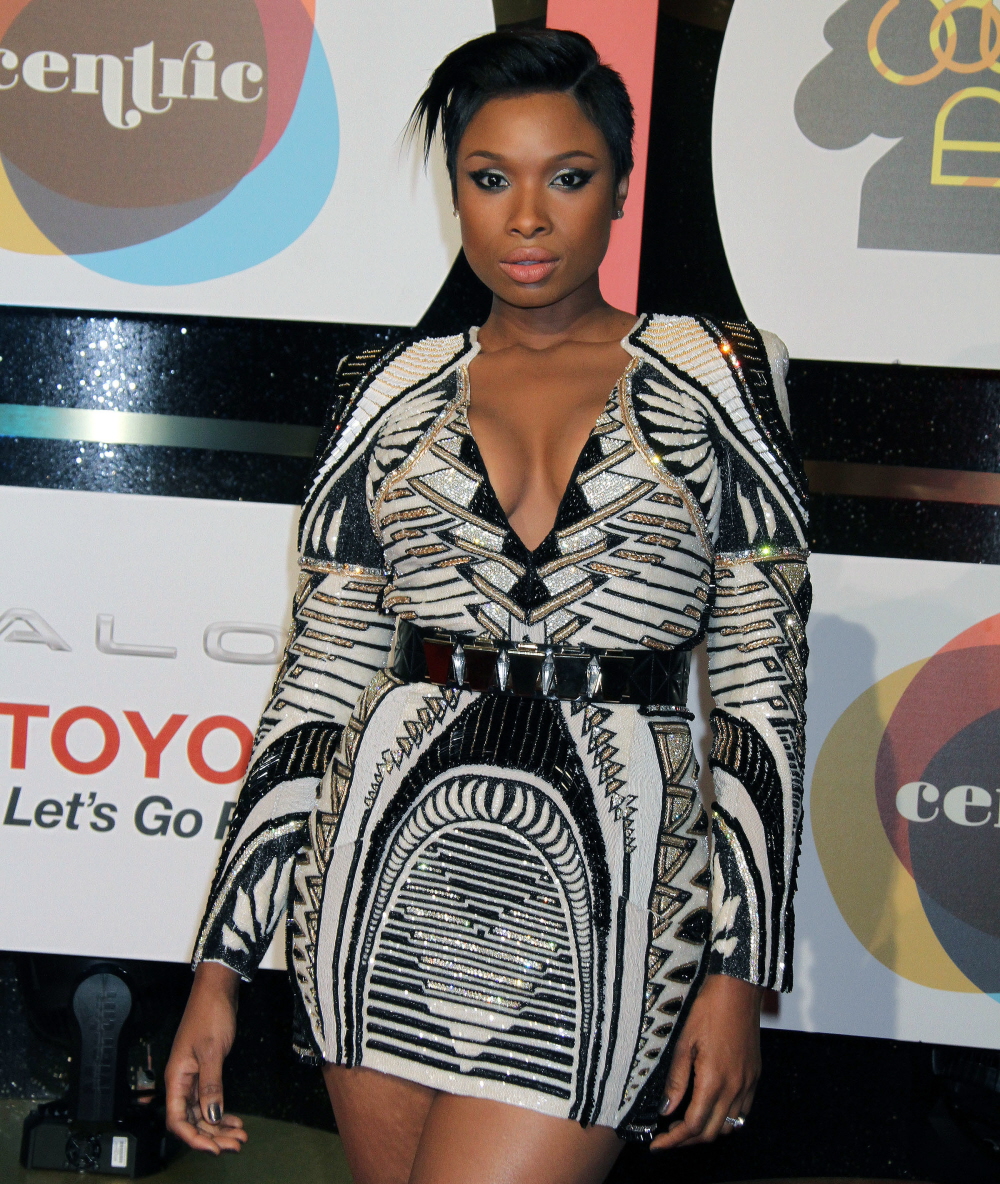 Something strange happens to some women when they lose a lot of weight: they end up losing weight in their boobs. I'm still waiting for that to happen to me! But I've heard that it happens to some women, it just depends on where you lose or gain weight first. I gain weight in my midsection first, and I lose weight from my legs first. That's the way the cookie crumbles! Anyway, when Jennifer Hudson lost a dramatic amount of weight several years ago, some of us noticed that her bust looked rather… deflated. She lost weight all over, for sure, but you could really tell the difference on her face and with her bust. But… over the past year, whenever J-Hud has worn a cleavage-y outfit, she's been looking a bit "fuller" up top. Did she get a boob job?
I came across this theory in this week's issue of In Touch Weekly – they did a comparison between J-Hud's January 2012 boobs to her November 2013 boobs, and the difference is striking. Plus, they got a NYC plastic surgeon to theorize about what she had gotten done. Dr. Barry Weintraub tells ITW: "I believe she's gotten implants… and a lift as well. Her cleavage is now more crescent shaped and sits higher on her chest." In other words, her breasts simply look fuller and rounder. Which is true. I think she got a boob job!
The photos of Jennifer in orange are from the 2011 Oscars, when she looked particularly deflated. The photos of Jennifer in black & white are from last week. I really do think she had something done!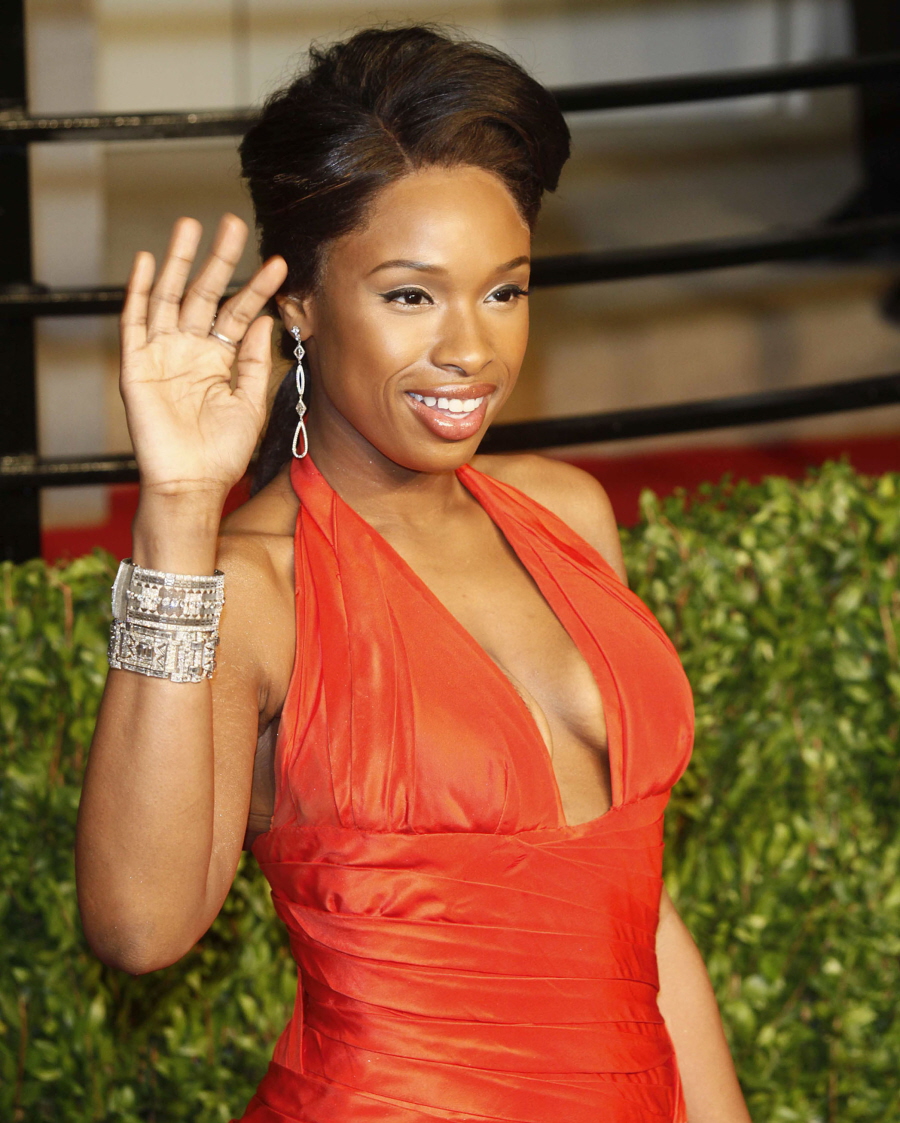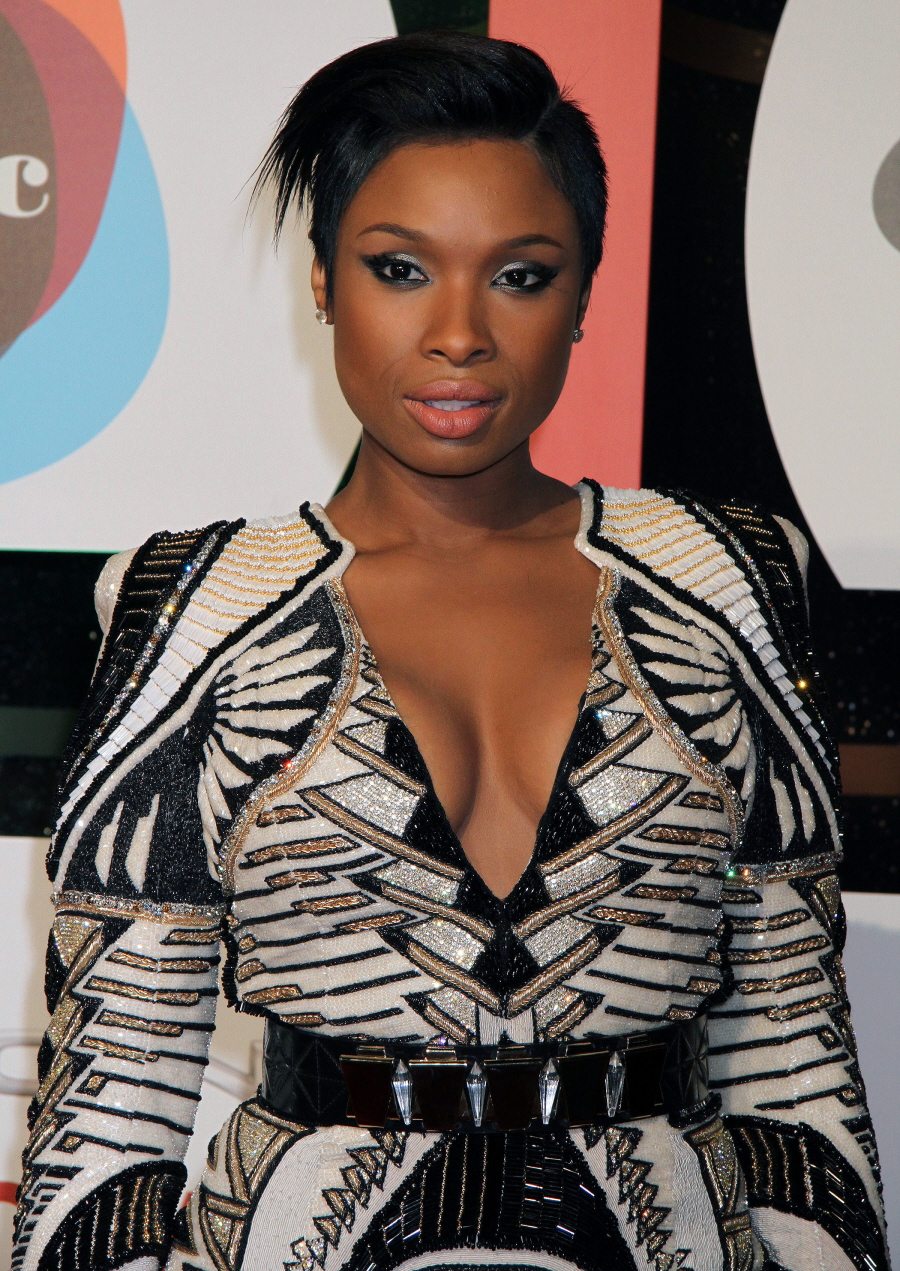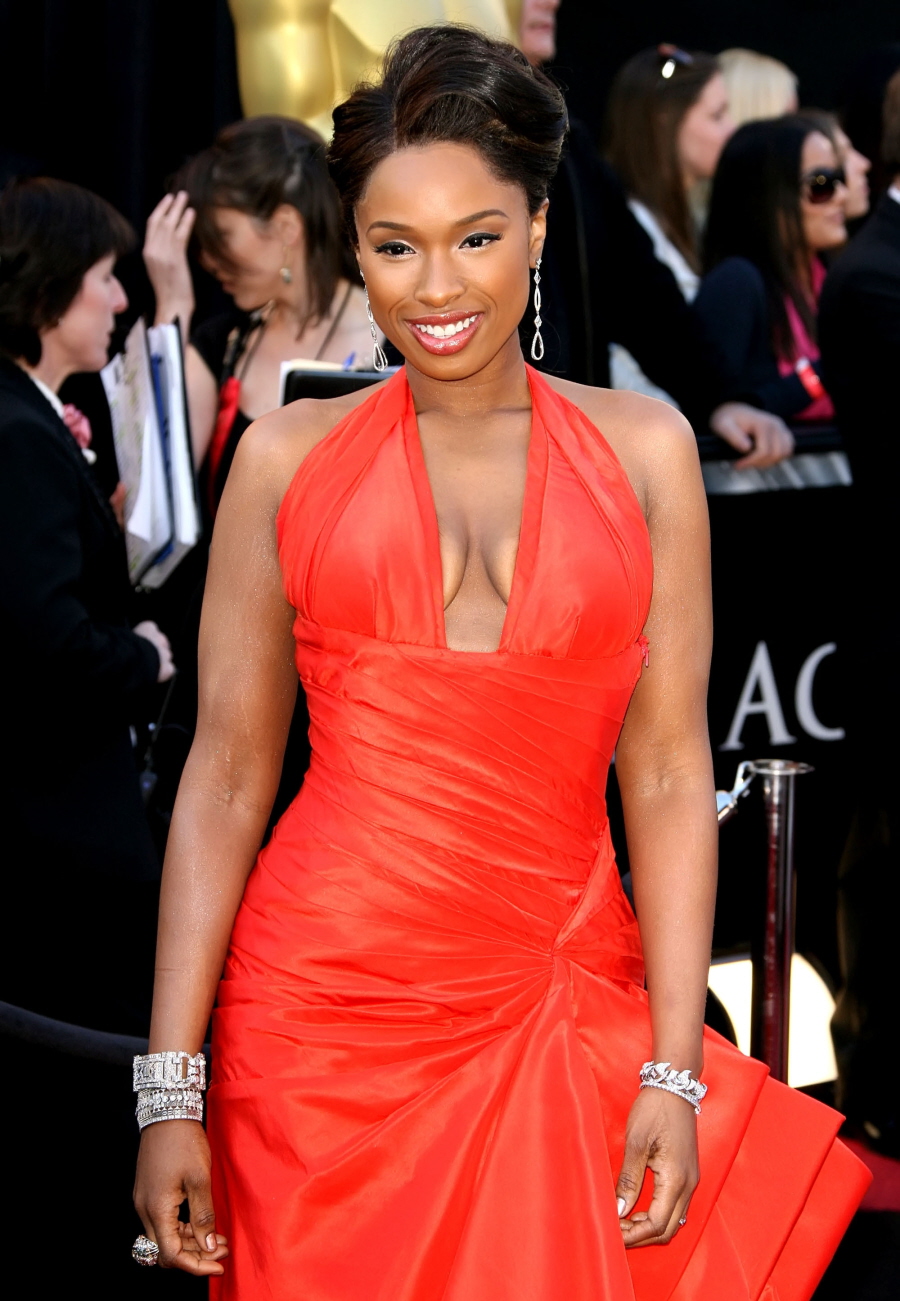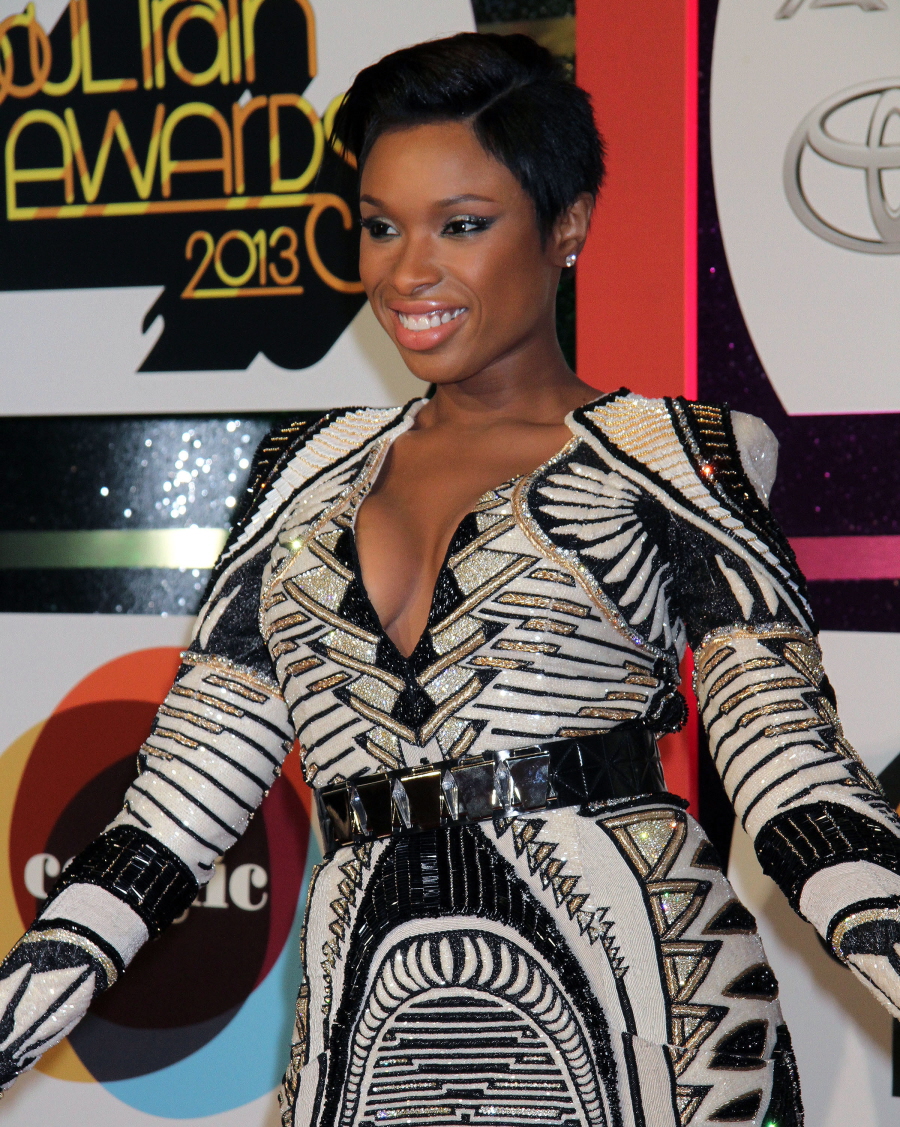 Photos courtesy of WENN.