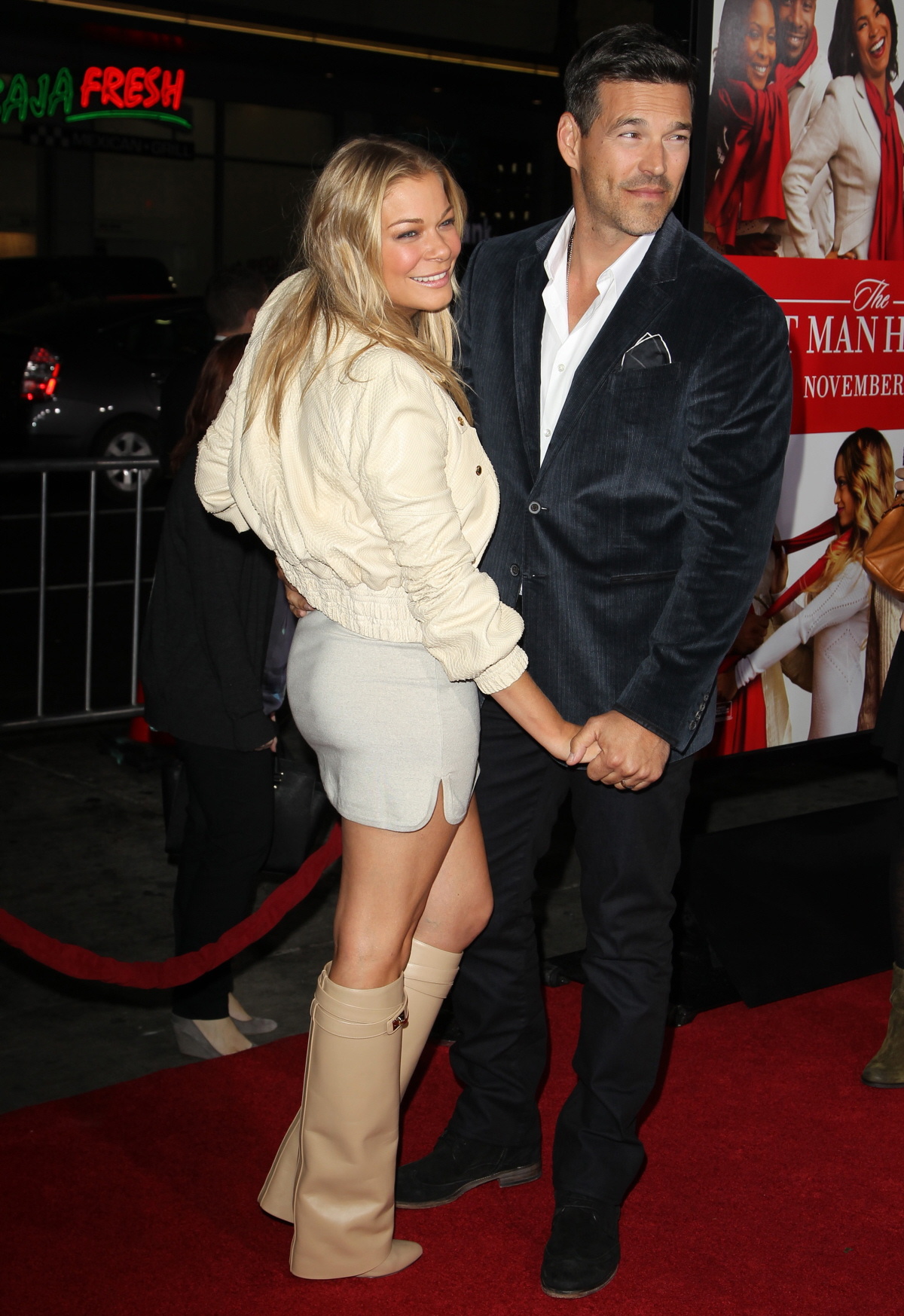 As I think most people have noticed in the past few months, LeAnn Rimes has gained some weight. I don't even believe that she's gained all that much, and I don't think her body looks very different than how she used to look four years ago, when she first got together with Eddie Cibrian. Let's face it – for several years, LeAnn was dramatically underweight, almost painful to see. But her body has corrected itself and while it's slightly startling to see how quickly she's put on the weight, I think she looks healthier and better now than she did in her underweight years. What bugs me is that she's still wearing the same kind of "Single White Female-ing Brandi" outfits, stuff that is way too tight for her newly recovered figure. Anyway, The Enquirer has a judgy, Mean-Girl piece about LeAnn's body:
LeAnn Rimes was a no-show at the CMA Awards and The Enquirer can reveal why – she's embarrassed about her 38-pound weight gain. LeAnn is such an emotional wreck over her floundering marriage to Eddie Cibrian that she's been pigging out on fattening comfort food.

"Poor LeAnn is so distraught over fears that Eddie is going to cheat on her that she's drowning her emotions with junk food… she's gobbling everythig in sight. Now she's become so self-conscious that it kept her from attending the CMAs. She feels physically unattractive and didn't want to try to squeeze into a formal gown."

The 5-foot-5 star is super-sensitive about her weight, even though she's still only tipping the scales at 128 pounds, say insiders.

Last year, The Enquirer reported that LeAnn checked into a treatment facility for stress after learning Eddie was still in touch with a former lover. Since then, she's fretted about staying attractive to Eddie – and she even underwent a $100,000 beauty makeover.

"LeAnn is worried sick because she knows the type of woman that catches Eddie's eye," said the source. "And right now she's a far cry from that."
[From The Enquirer, print edition]
128 pounds? I'll believe that. I think she's probably around that figure, although for it to be a "38 pound weight gain" that means that at her smallest, LeAnn only weighed 90 pounds? Eh. No. At her smallest, she was probably 105-ish pounds, and she's probably put on a much needed 20 pounds. That's my estimate.
But, while I'll continue to say that I like LeAnn's body more now, I do think The Enquirer is right when they discuss how she's no longer Eddie's "type" now that she's not pin-thin. Then again, he was married to a pin-thin woman and he cheated on her with LeAnn (and other women). Maybe it's not so much that Eddie only likes one particular body type, it's that he will always like a variety. And THAT is the bigger problem.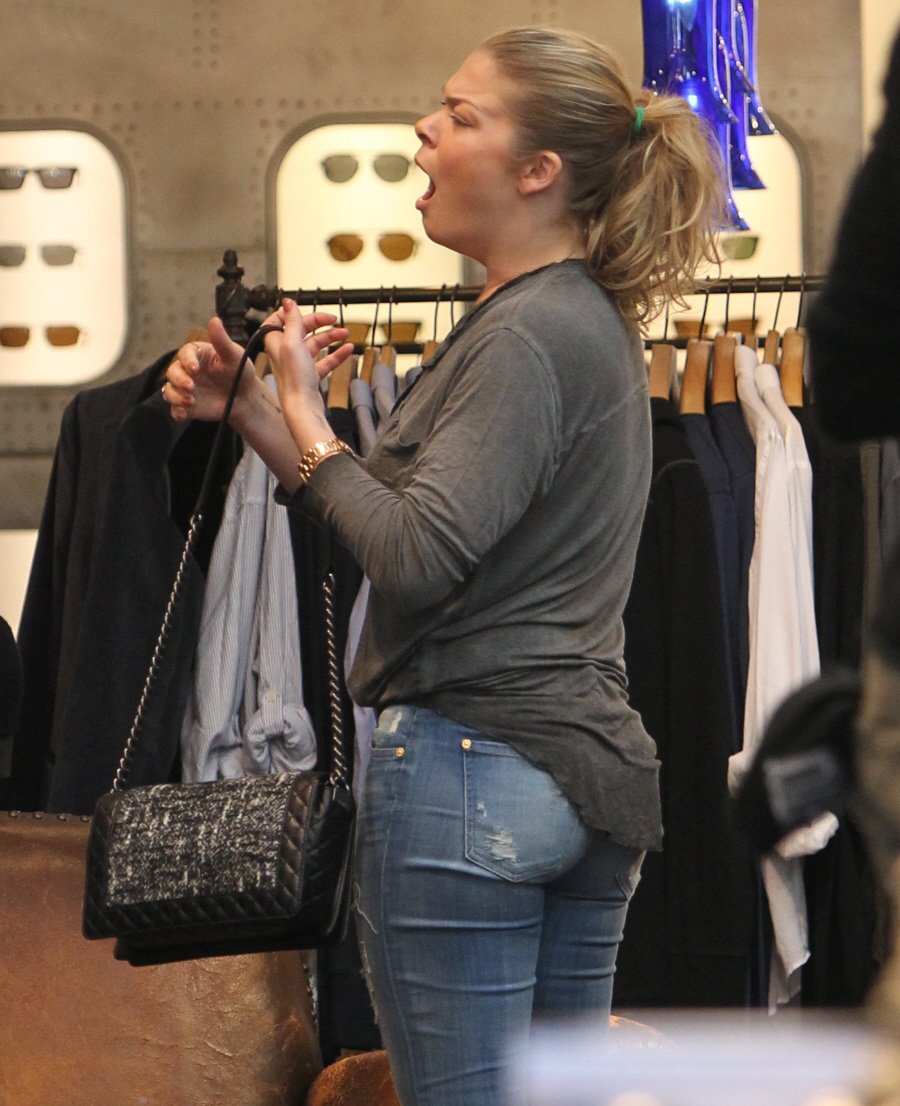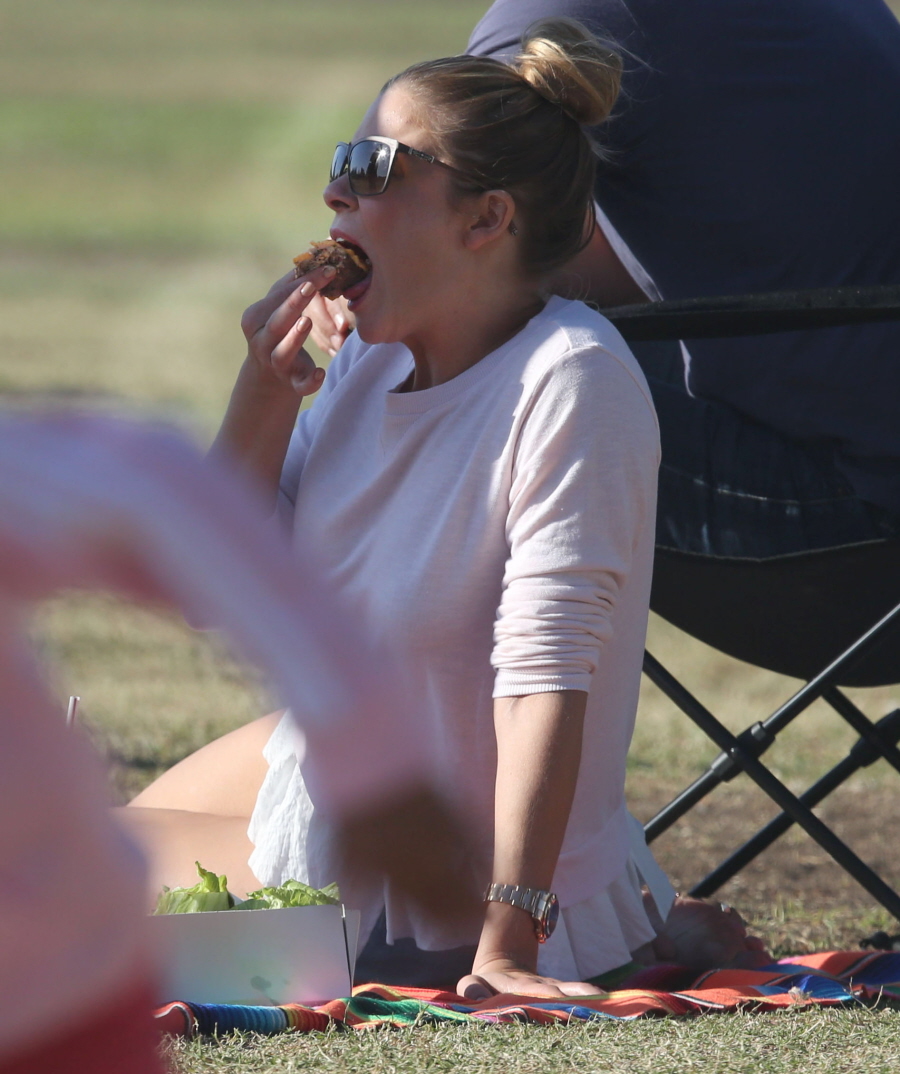 Photos courtesy of WENN, Fame/Flynet.