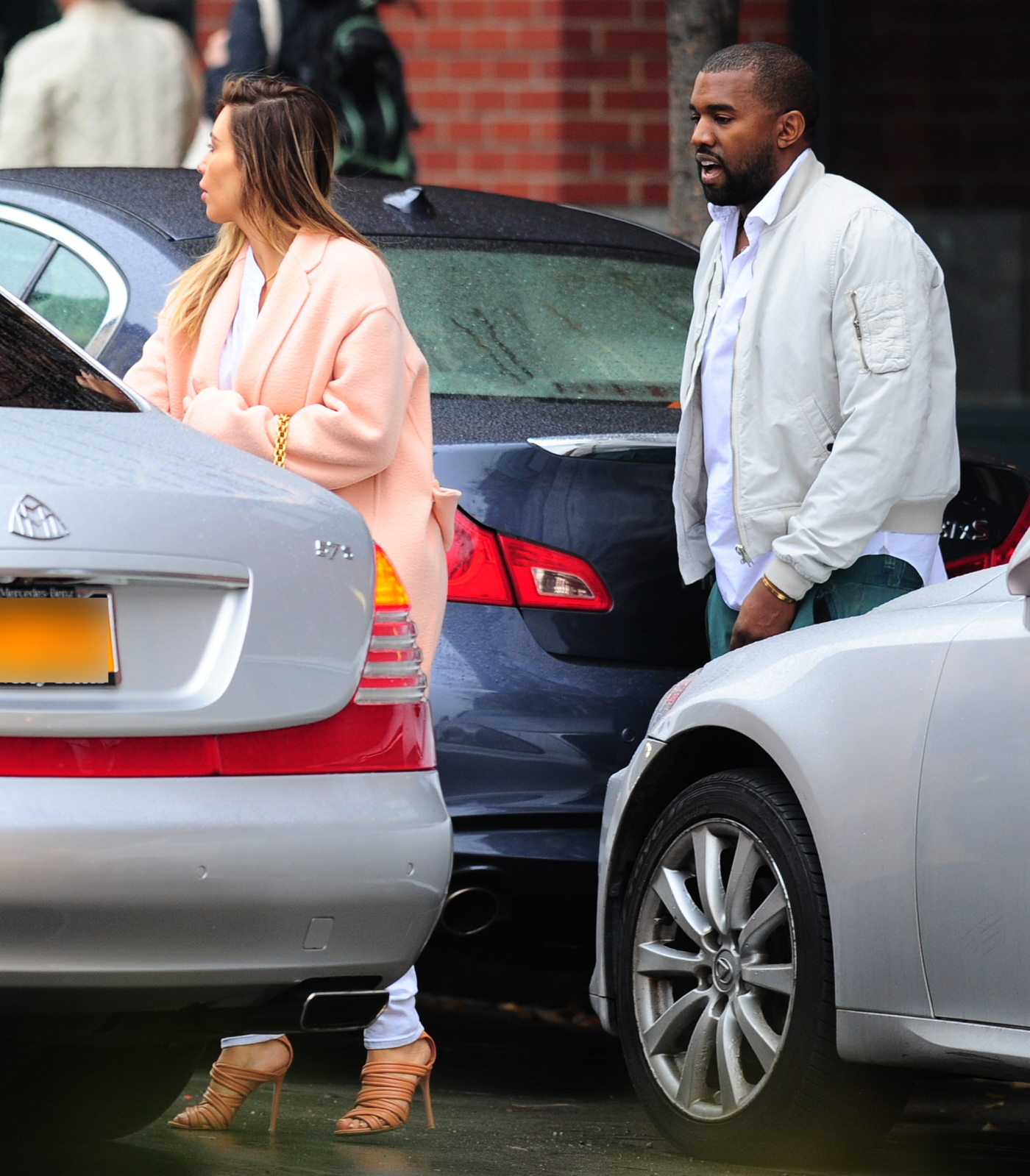 Here are some photos of Kim Kardashian and Kanye West in NYC yesterday – Kim is wearing the same pink coat that she wore in Paris in September, I think. And I can't believe Kanye isn't wearing his leather jeggings. At least he's rocking his new favorite steeze, those fringed booties. Anyway, there are some Yeezus Gems ™ that we need to discuss. Kanye is still giving interviews and bless his fringe booties, he manages to outdo himself during every single interview. In today's selections, Kanye talks about 12 Years a Slave, whether he's as artistically talented as director Steve McQueen, and whether he can spell "genius".
*Kanye said during a radio interview: "People get mad at me saying that I am a creative genius, but it's just obvious. It's, like, factual. I would write creative genius when I go through the airport…I would put that on customs [forms], where you put what your title is, except for two reasons: it takes too long to write and sometimes I spell the word genius wrong."
*Whether Don Cheadle should have played Solomon in 12 Years a Slave, rather than Chiwetel Ejiofor: "I feel a little bit ignorant. I have to just like admit this like openly that when I saw [12 Years a Slave]—even now and then, as much as I have, like, creative credibility, particularly in the music space, I do have like two ounces of cheesiness every [so often]. I think that is part of my success, is my drops of cheesiness. When I first saw [the film], I even thought and said this out loud, that like Don Cheadle should have played the main character and like made it more popular. I'm not going to say who performed [the main part] because they're both great actors. I feel kind of embarrassed about that now [but] I can own up to it."
*Whether he could ever create something like 12 Years a Slave: "I don't think my skill set is high enough to sonically create something that would be on the textbook level of 12 Years a Slave. I don't know how to play a piano. Meaning like, I would have to be a musicologist [or have] a really high skill set."
*Also, Kanye stopped by Harvard as part of the "DONDA Design Lecture series". I tried to skim this Us Weekly article but I just couldn't. As soon as Kanye says "If I sit down and talk to Oprah for two hours, the conversation is about realization, self realization, and actually seeing your creativity happen in front of you," I just zoned out. But Kim did come with him to Harvard, and she even posted this photo (with the caption: "My baby speaking at the Harvard Graduate School of Design"):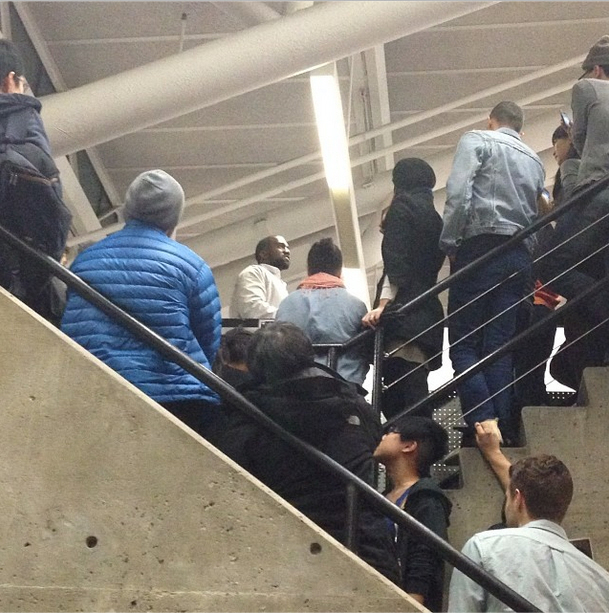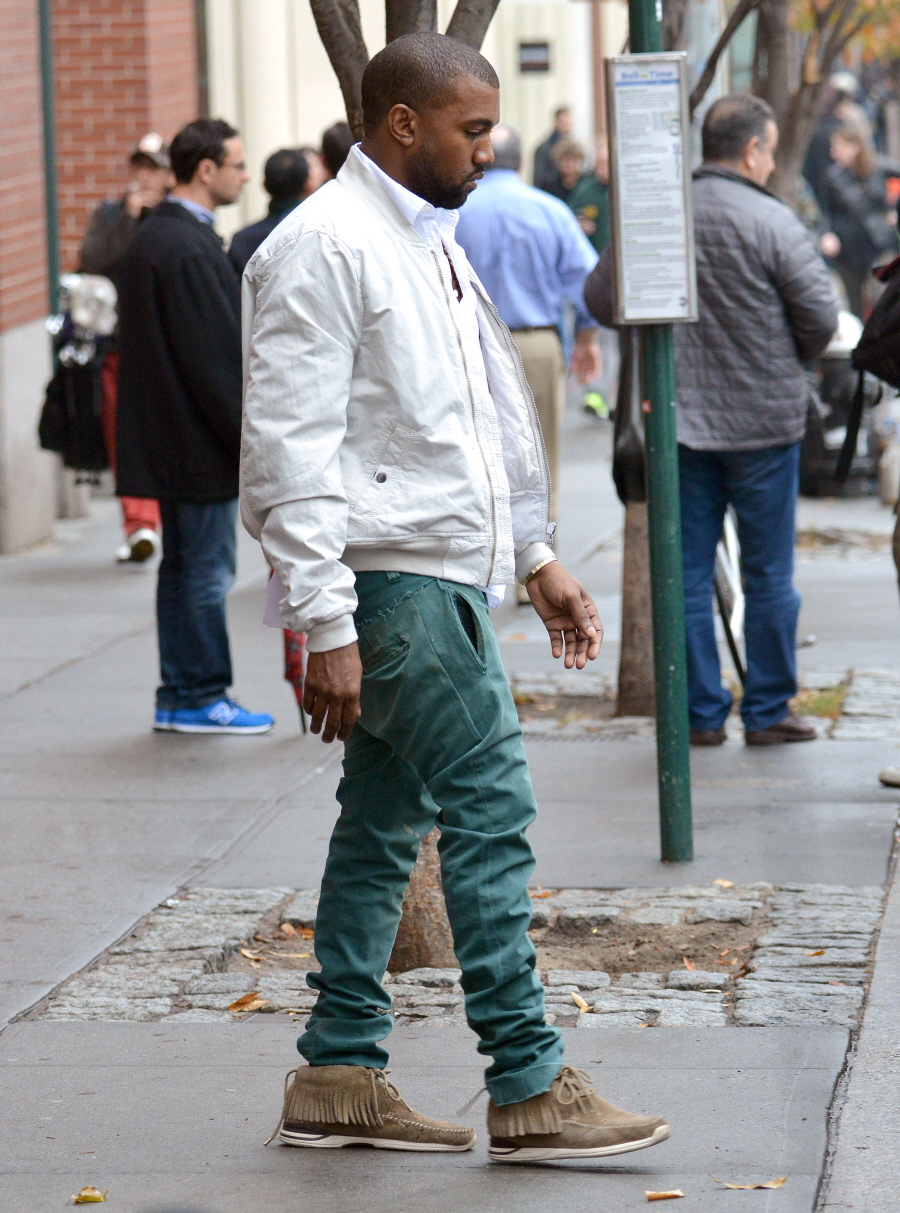 Photos courtesy of Fame/Flynet, Instagram.