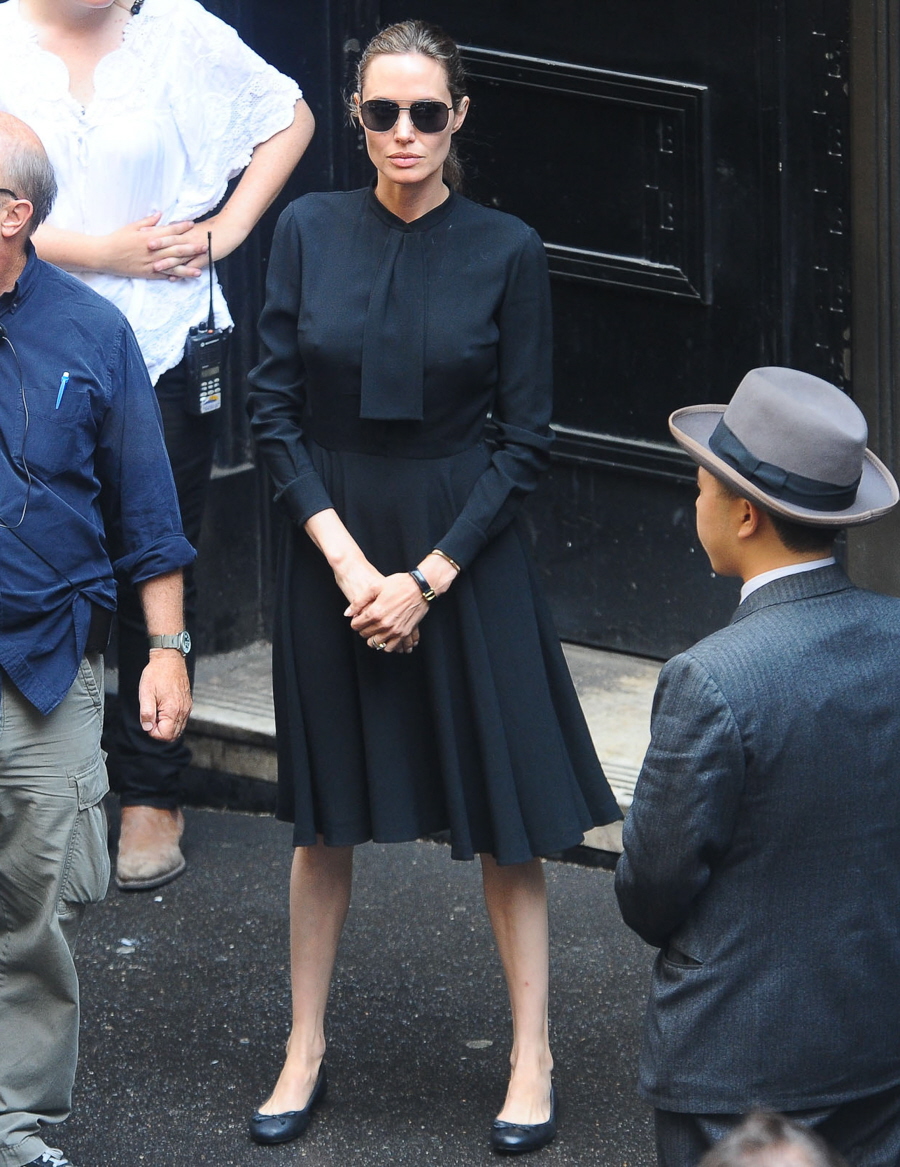 Here are some photos of Angelina Jolie directing Unbroken in Sydney, Australia yesterday. Is this her director style? Does Angelina Jolie like to direct in a modest and flattering black dress with a sleek ponytail? Does she always wear a simple black leather Hermes watch (I think that's what it is) and her gigantic engagement ring? I like her directing style. It's flattering, cute and professional. I also think it's cute that she's in the middle of a group of men, barking out her orders. Yay, female directors!
The Australian newspapers seem somewhat obsessed with the fact that Angelina and her brood are in their country, filming a World War II movie. So they've been cataloging her every move, which is why I know that Angelina was filming on Pitt Street in Sydney yesterday! That's pretty cool. I wonder if they have a Jolie Street too. Maybe Jolie Boulevard. Apparently, the filming shut down some of the busy streets in Sydney, but it doesn't seem like it was a huge deal – the Aussies seemed excited to see all of the period costumes and 1940s cars. Plus, Angelina has hired a lot of Aussie extras.
I'm assuming Angelina flew back to Sydney right after accepting her Humanitarian Oscar last Saturday. It's good to be La Jolie! It's also a great time to be a Brangeloonie.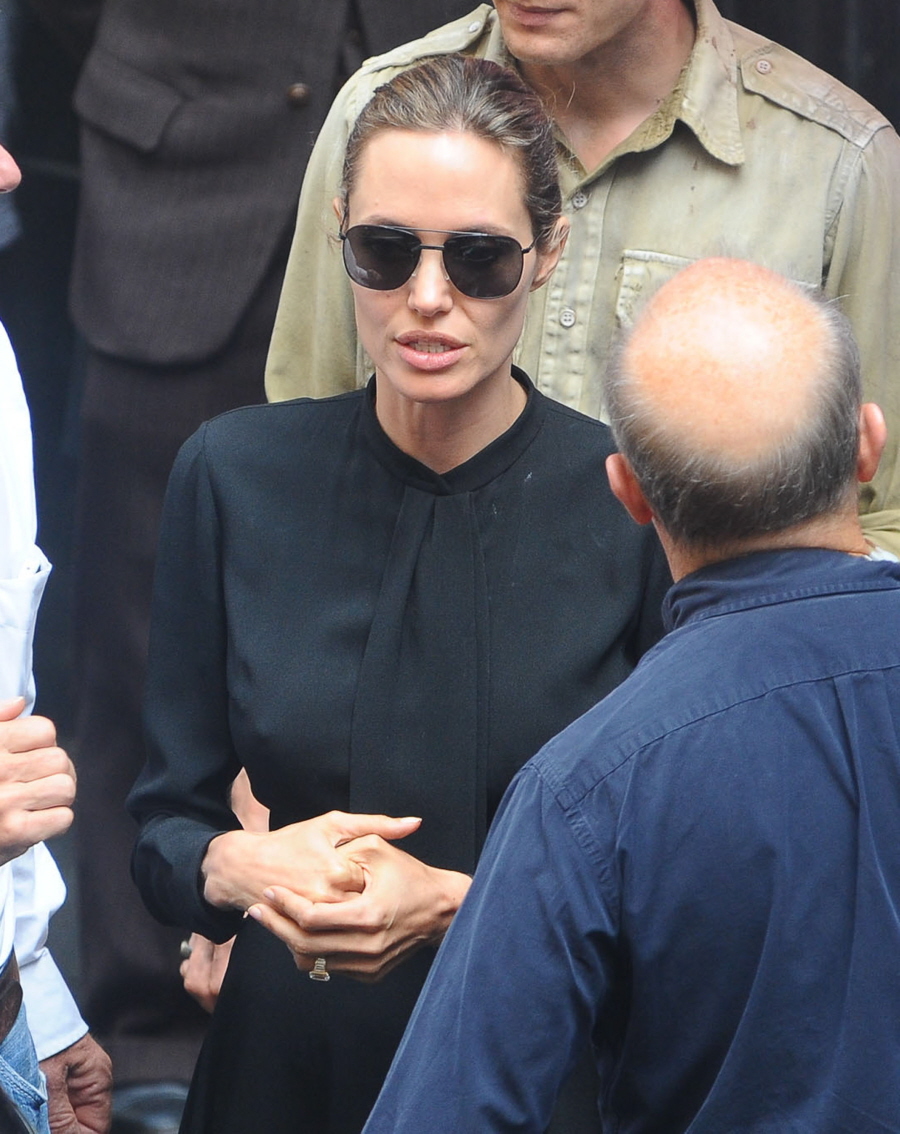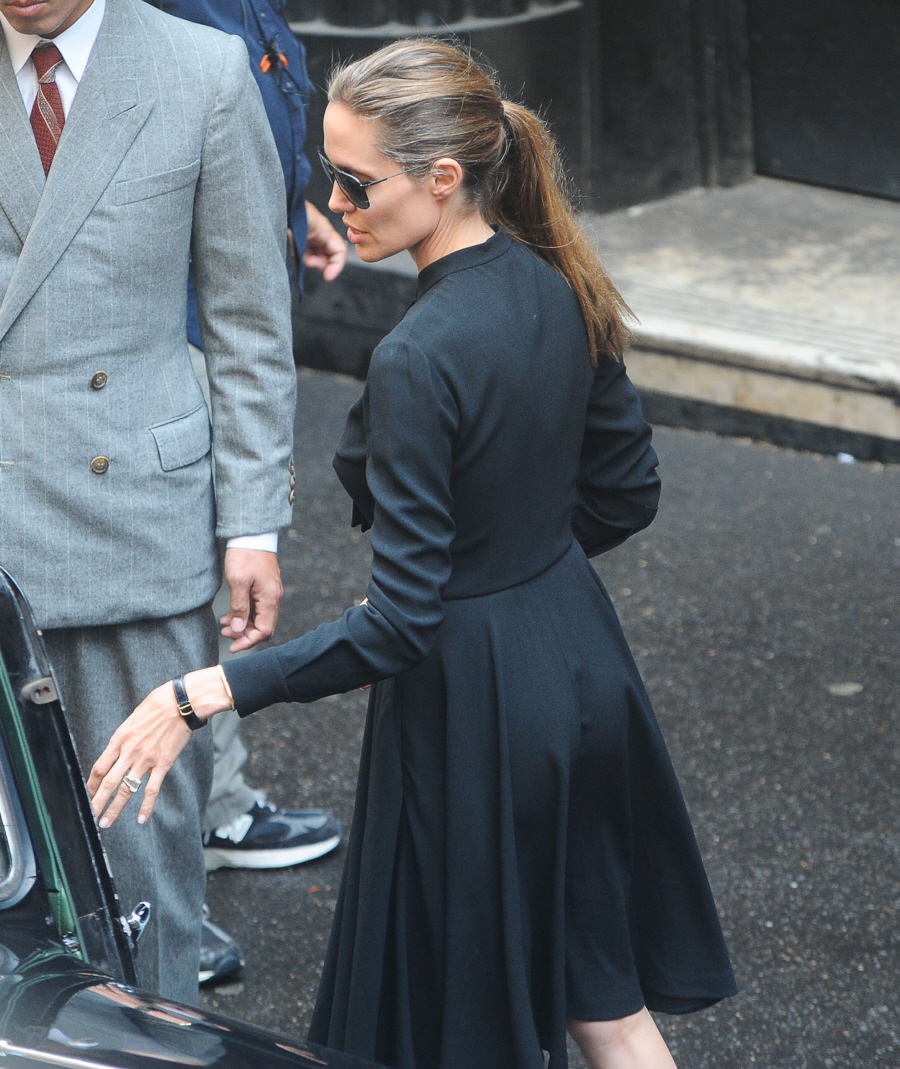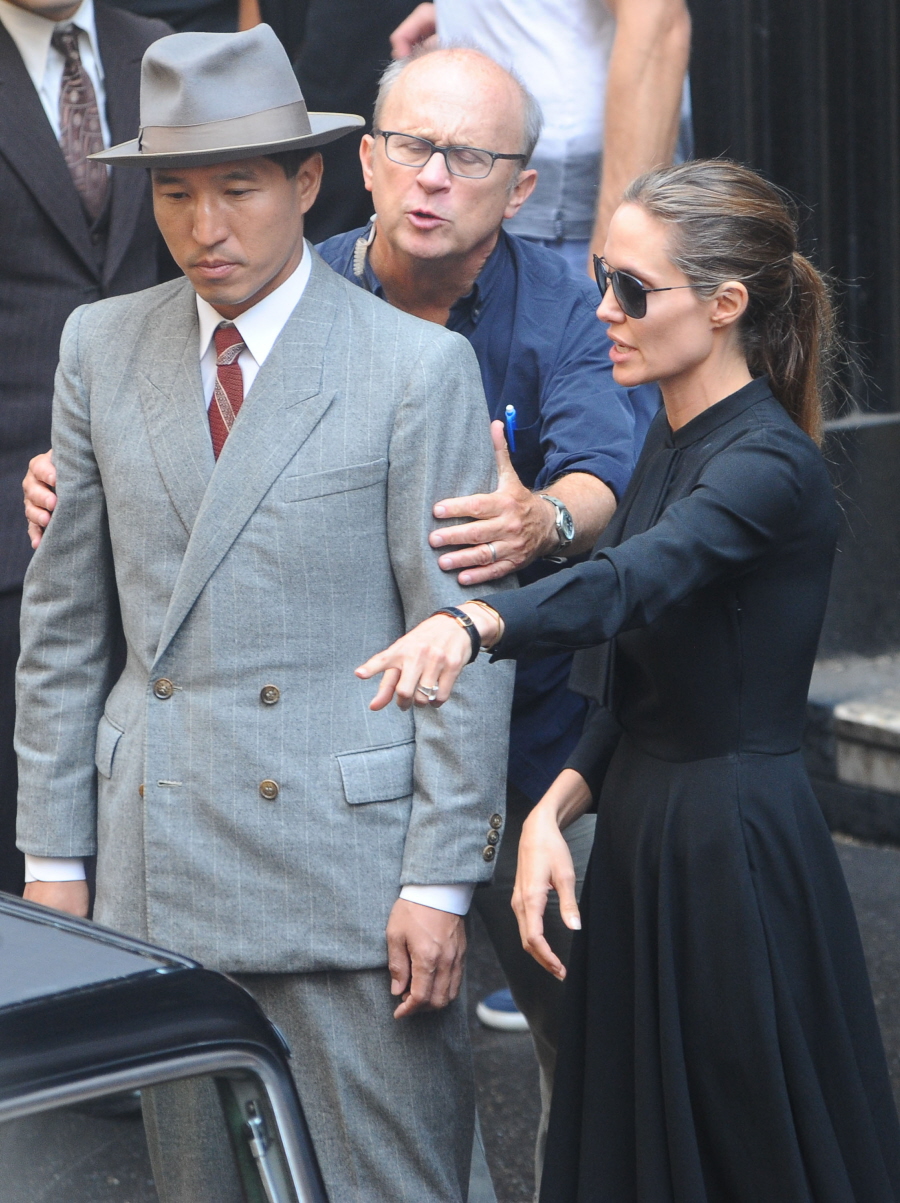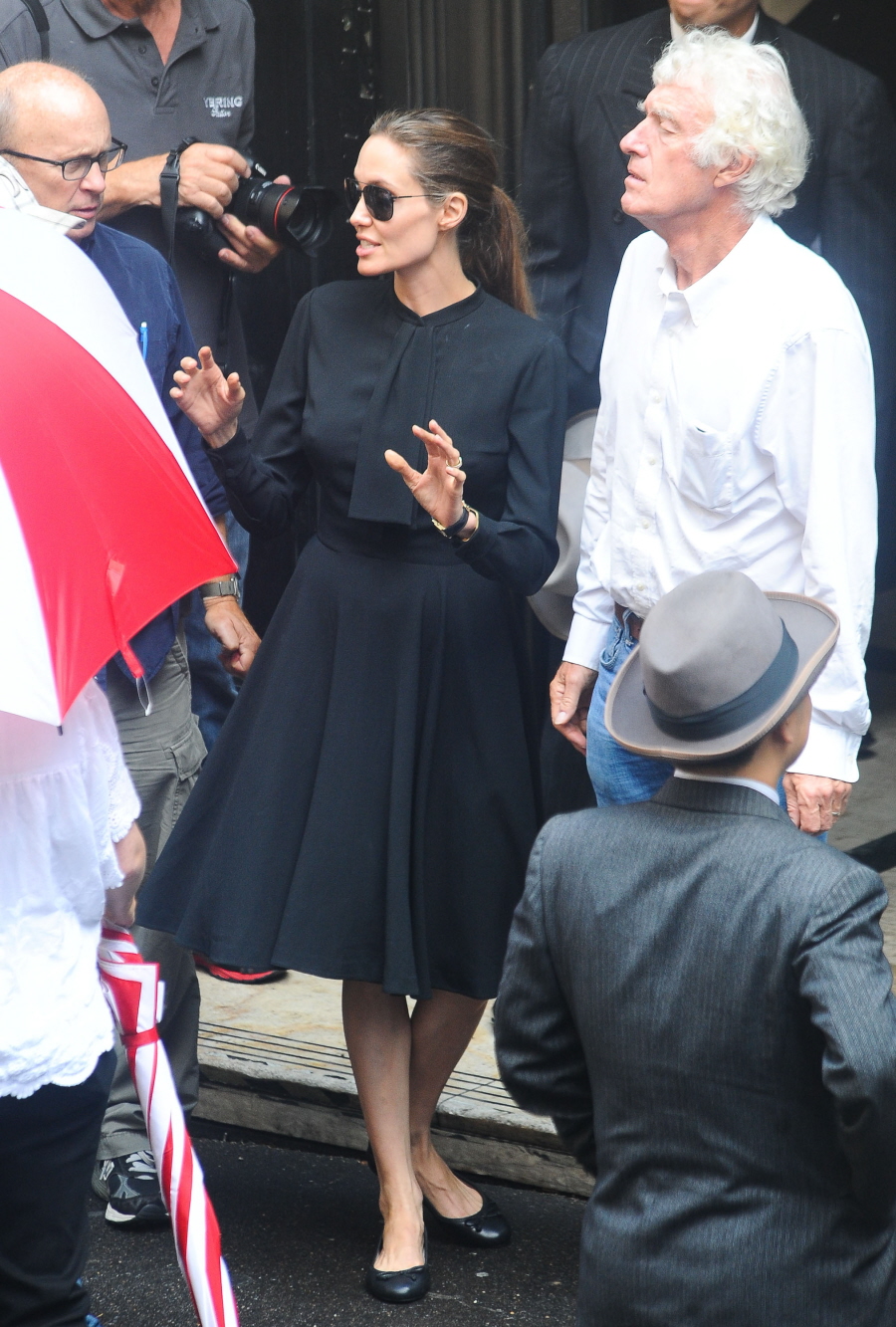 Photos courtesy of Fame/Flynet.