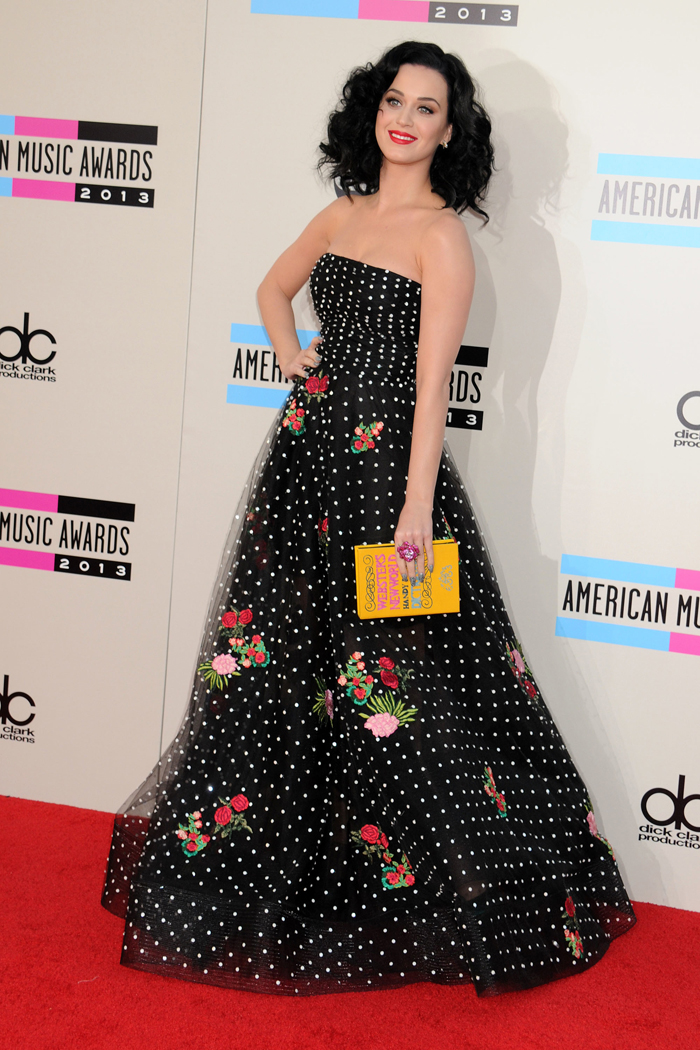 Katy Perry brought it at the AMAs in a playful Oscar de la Renta strapless gown. I love this dress on Katy! This reminds me a lot of what she wore several years ago when she was just hitting the airwaves. The black dress is quirky but still classic with white polka dots. The embroidered flowers are whimsical and flouncy but not too obnoxious. Katy carried an Olympia Le-Tan "Webster's New World Dictionary" box clutch. At least it wasn't a thesaurus. Check out her polka-dotted nails!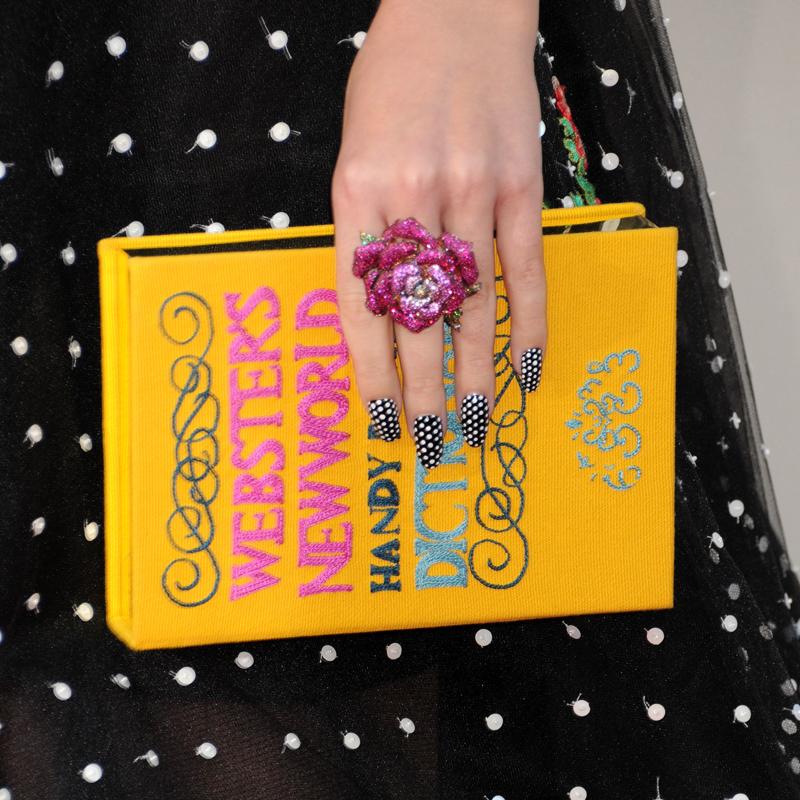 Katy's opening act drew a little bit of controversy because she dressed up in full geisha garb and makeup. She sang "Unconditionally," which (coupled with this outfit) evokes the image of Madama Butterfly. Katy may not have throught this act though well enough.
For her red carpet look though, Katy was sophisticated but still young and funky. Her makeup looks pretty and not over the top like it sometimes does. And her hair? Absolutely gorgeous. She should wear it like this more often.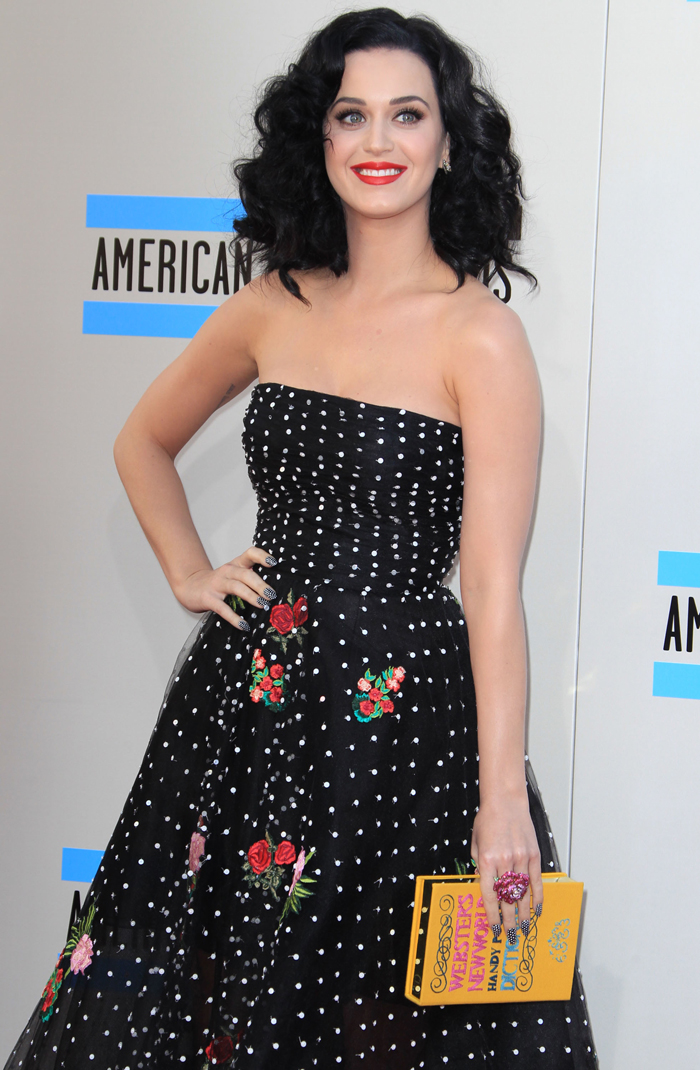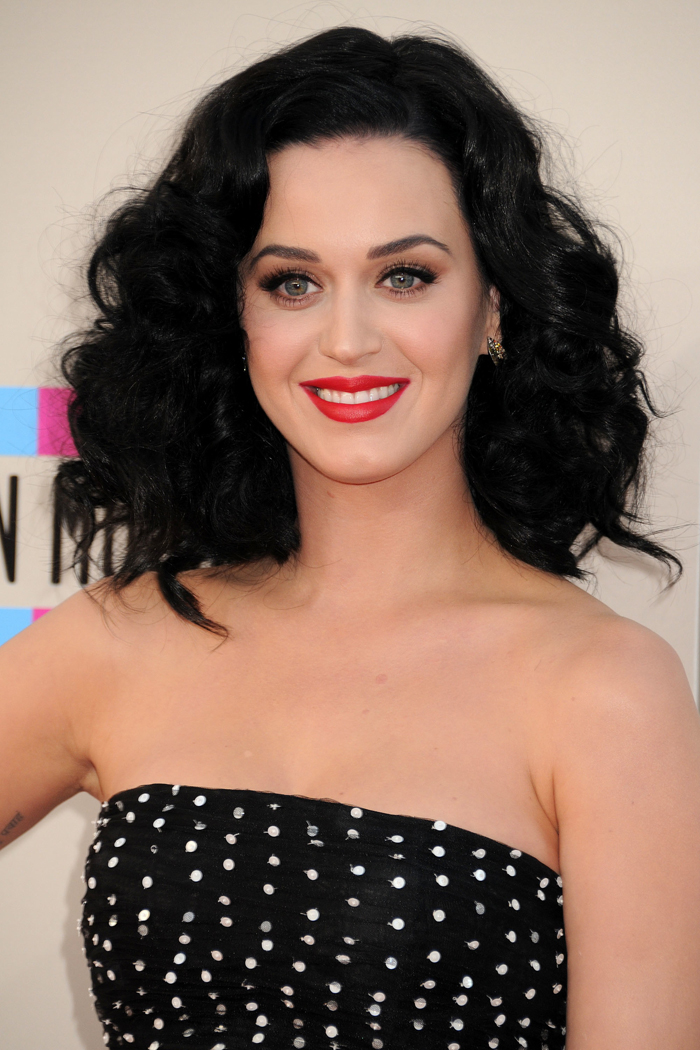 Kendall Jenner looked slightly uncomfortable in a white Keepsake top and skirt, but she did manage to work it for the cameras with the rear view. The dress is fine, and Kendall has the body to pull it off. She's just a bit slouchy at this event. The sleek hair looks fantastic, and so does her makeup.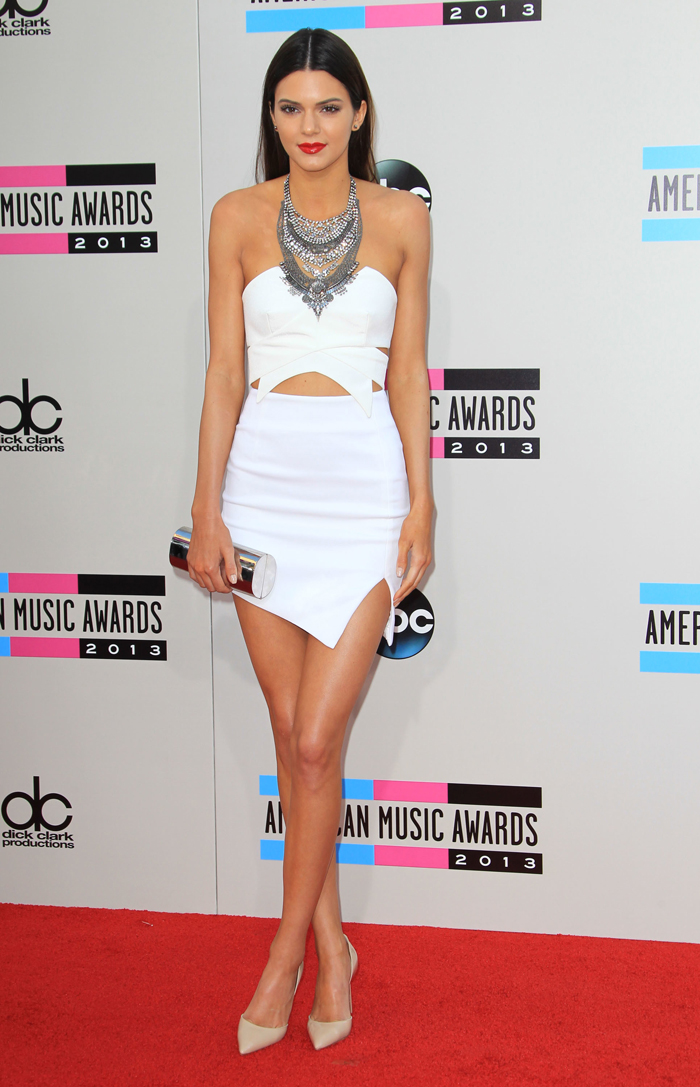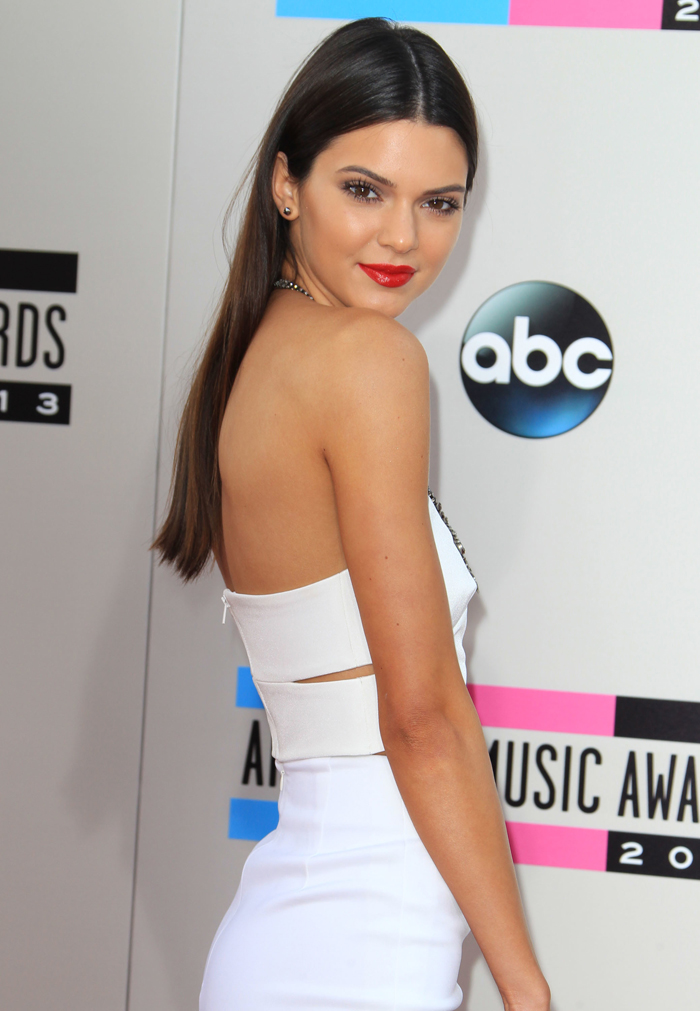 Kylie Jenner looked a dreadful mess in a Maiyet top and Giambatista Valli pants (credit to JustJared on the ID). Kylie is a cute girl, but this outfit seems like something she'd wear to the mall. I also can't see her face because of all that shaggy hair. What a shame.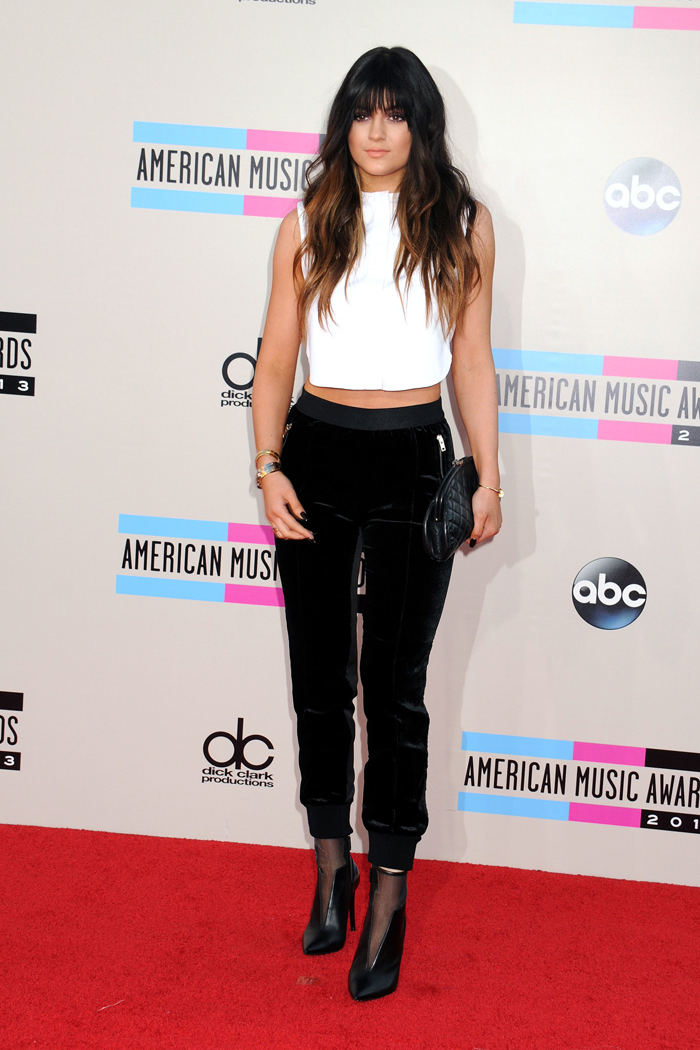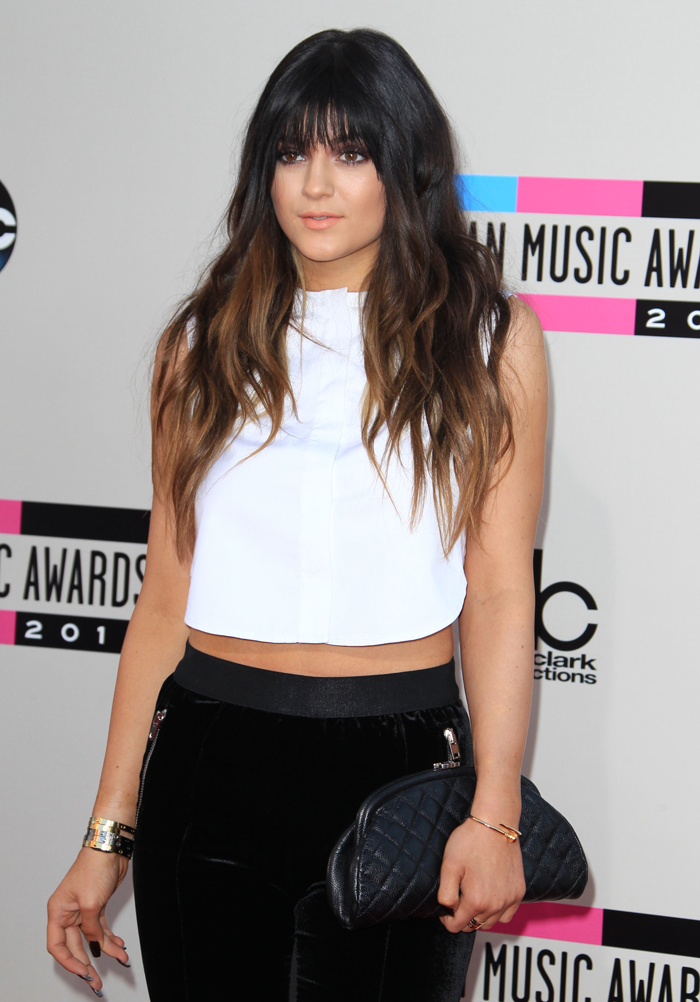 Ke$ha looks bored as hell in a black Michael Costello gown. The dress itself is quite fun with one exposed leg and a little riding crop to match. Ke$ha's rainbow-colored hair is likewise fitting for a pop star on the red carpet. Her expression completely ruins the effect. Wake up, girl!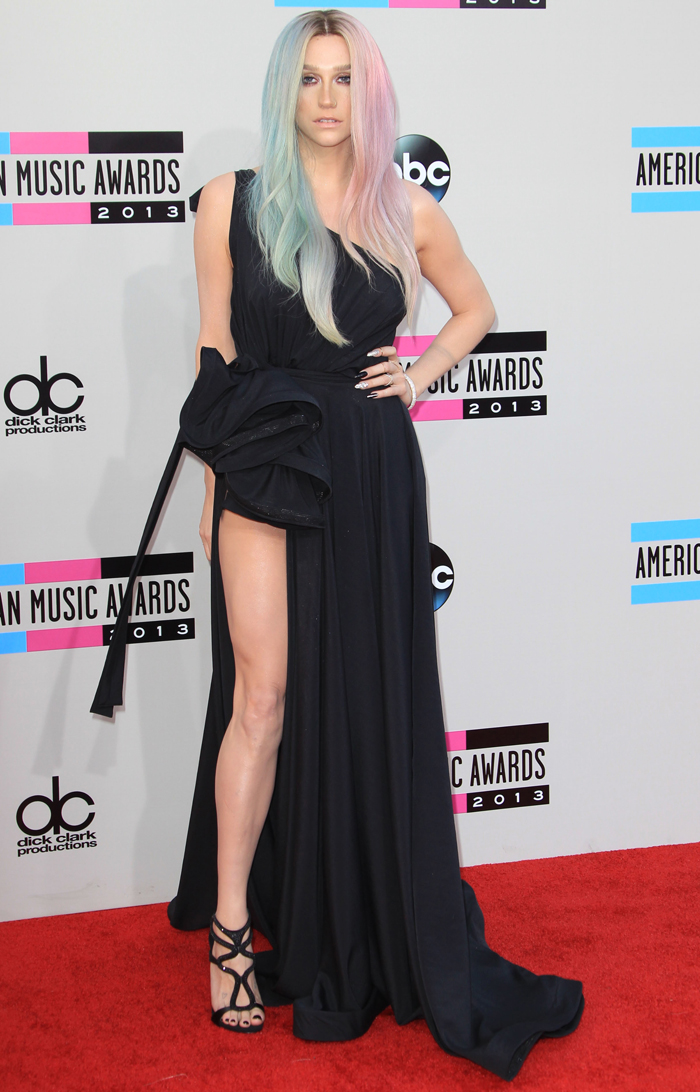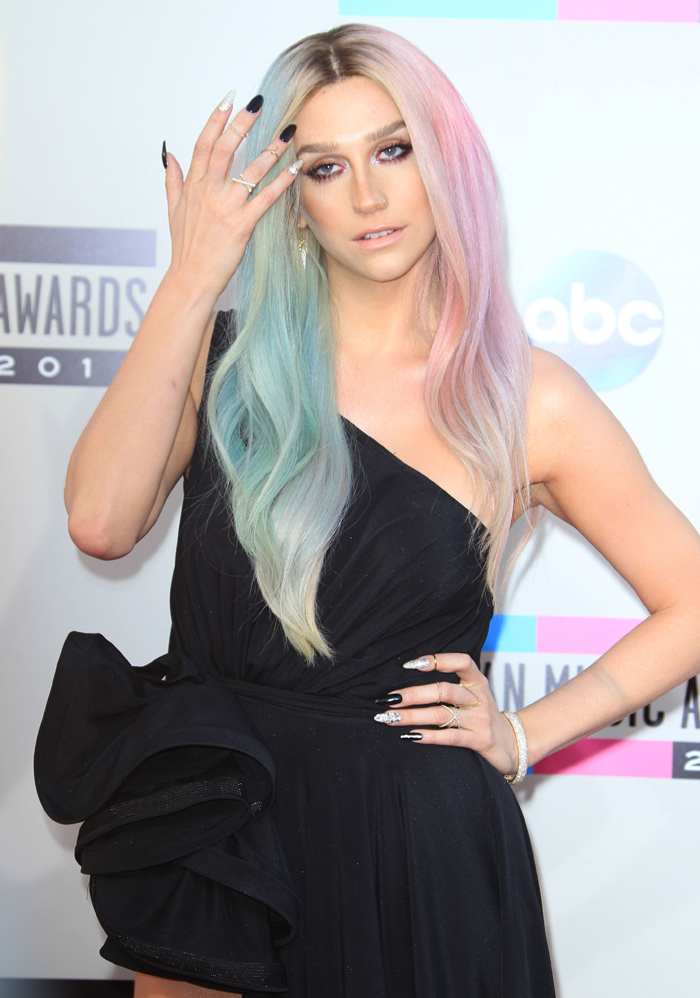 Nicole Richie went for a Grecian goddess look in a flowing white Emilio Pucci dress with bold cutouts on the side. The cutouts make the dress interesting from the front, but the back view is a little bit much. Actually it's mostly Nicole's lower back tattoo that throws things off. From the front, she looks fantastic though. This is a very fun but dramatic look with chunky statment jewelry and a fringed bag to set things off. Nic's hair and makeup are appropriate too.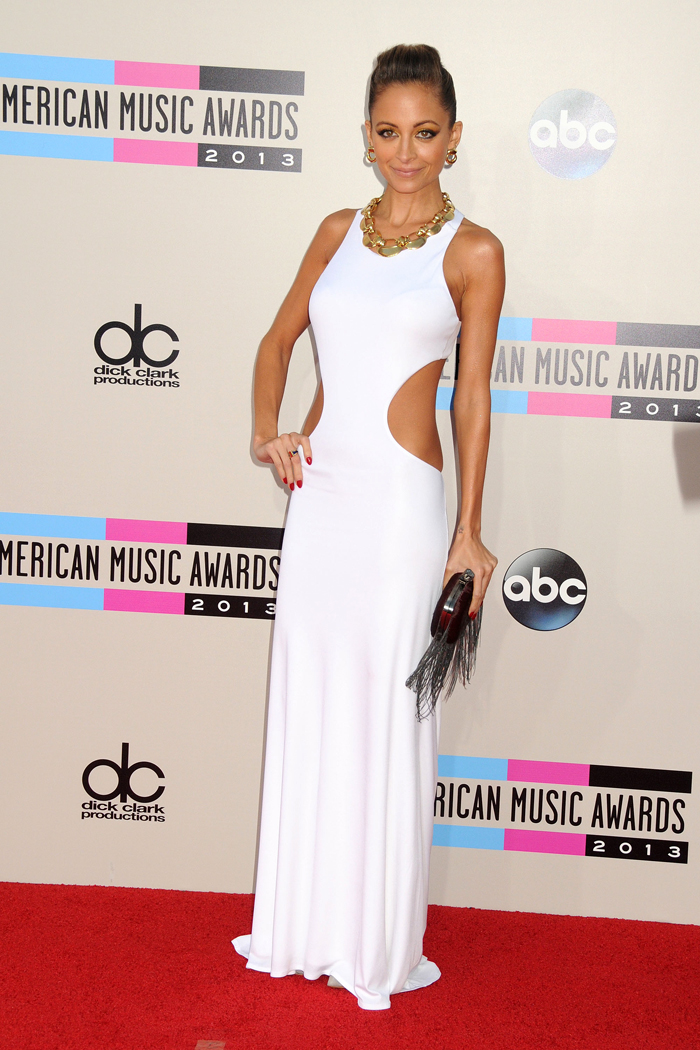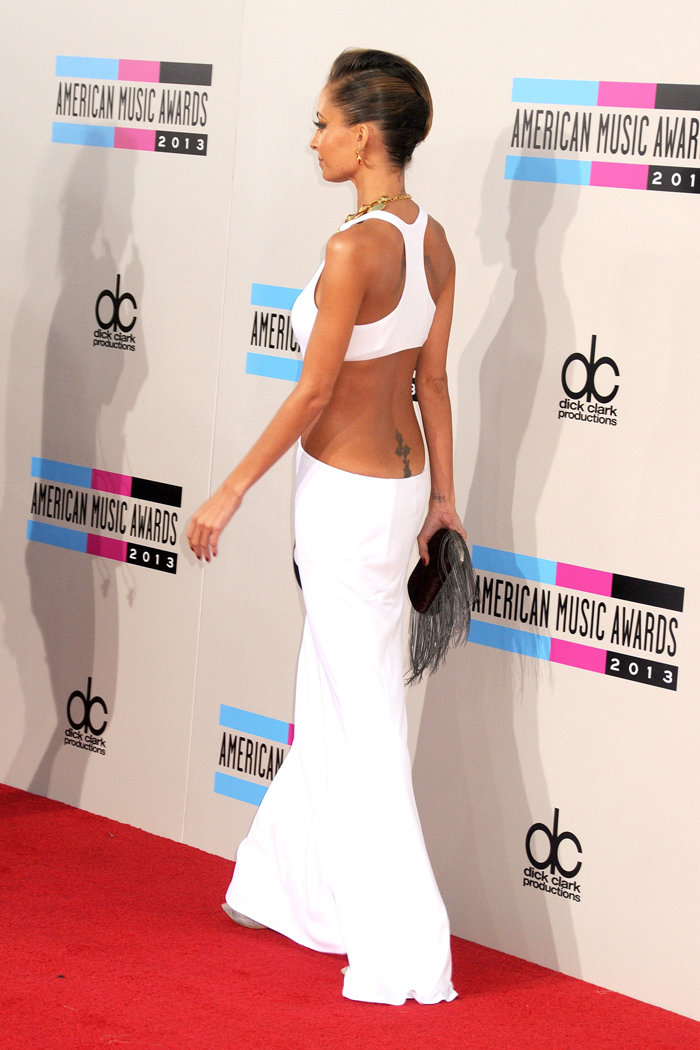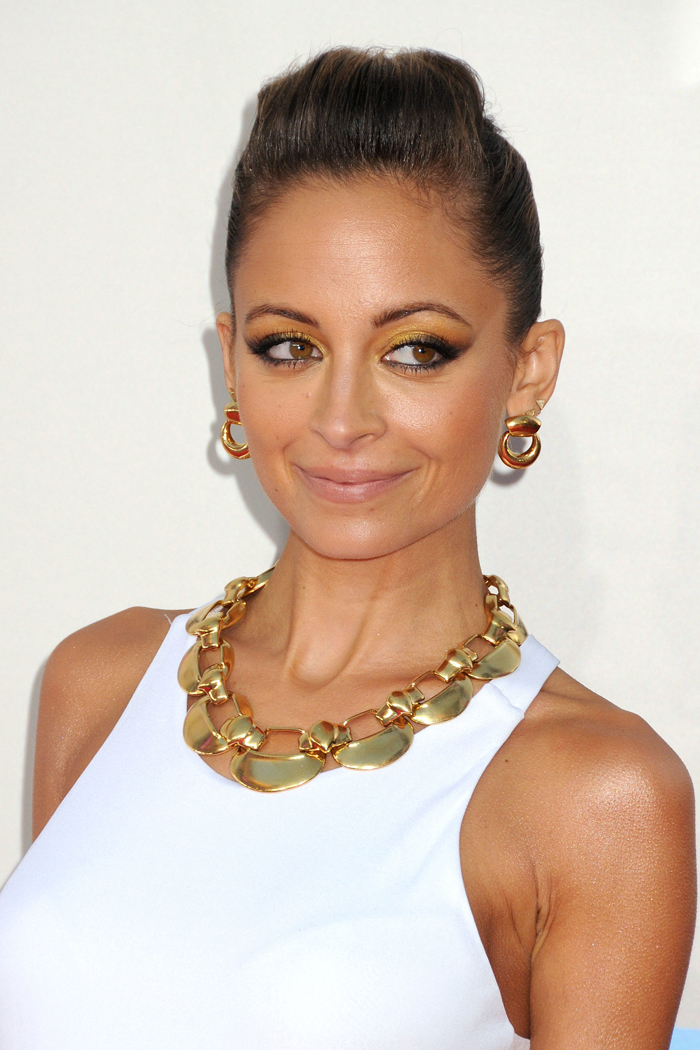 Photos courtesy of WENN