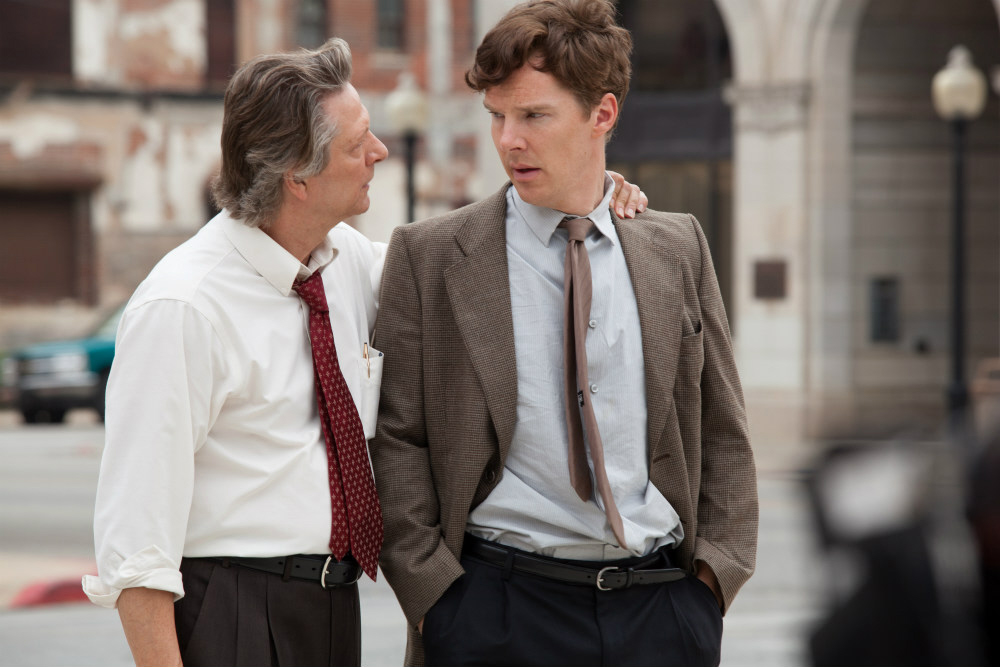 As we discussed yesterday, Benedict Cumberbatch and Martin Freeman stoked the loonie fires when a new Sherlock Season 3 trailer was released by the BBC. Go here to see. CHEEKBONES. Face! Beauty! Cumbercurls! It was a good day. Today is a good day as well. Today we have a new interview Benedict did with Flicks & Bits to promote August: Osage County. This film isn't being released until Christmas!!! How am I going to be able to contain myself? Well, it's not like Cumberbatch is the lead or anything – it's an ensemble drama and he's like the eighth or ninth billed actor. Still, after the film premiered at TIFF, everyone was talking about how lovely and sweet he is in the film. He plays a tender loser who plays the piano and he's quietly in love with someone in his family. Plus, he has Cumbercurls in the movie. So… this is going to be amazing. Anyway, here's the interview:
Flicks & Bits: Without giving too much away, you play an extremely conflicted and somewhat timid character in 'August: Osage County'….
Benedict Cumberbatch: Yes, I play "Little" Charles Aiken. He's a 37 year-old adult who's pretty put down upon by his mother. "Little" Charles is an adorable, really lost soul who's trying to find a place in a world that cuts him out. He's in love with someone who's very close to him, but it has to remain a secret and it kind of tears him apart. He's constantly belittled by a destructively loving and protective mother because of a secret surrounding who he really is. He's a pretty tragic figure but rather a beautiful soul. He's not particularly supported at home, yet his father is very tolerant and kind towards him. He's one of those people who hasn't found his purpose and time's running out – so his mother despairs. I think that's where her anguish comes…. and other things, as the plot reveals.

From an acting standpoint, what was it like working with Meryl Streep on and off set for 'August: Osage County'? Was there something about her that really struck you relating to your craft?
Benedict Cumberbatch: Meryl's imagination never dries up, even at the end of a 10-hour day she turns in a discovery. She may have a complete U-turn on a thought process or a look or a delivery. It's so brilliant to watch, and she's so free…. I think that's her secret really. She gets to a state through her work and research whereby she's free. As a relative notice, I had to ask her, "What's the chicken and egg, horse and cart thing here?" Because I wanted to know her what her process is. She would say, "I don't know. It changes, does it change for you?" And I went, "Yeah." And that was a real relief, because it does (laughs). I don't walk in and impose a working method on people, and I think she's the same, you know? I think it's something that's mightily impressive, to see someone who's that flexible still and who's not tied into a particular way of working. It's beautiful because her way of working incorporates everyone. She's astonishing. Working with her was very, very inspiring. I know every actor says that that works with her but it's a trip, an absolute trip. The ensemble that this film has is just extraordinary; to really see everyone be at the top of their game and be inspired from Meryl's lead was a terrific time for me. It was very special to be a part of.

And how was it working with Chris Cooper, especially given the dynamic you two have in the story?
Benedict Cumberbatch: What can I say about Chris….. it's very, very easy to love an actor that has that level of sensitivity who's playing your father. He's got no vanity about him and yet he's completely in character and approachable and incredibly lovable as a human being as well as this character. He's just wonderful, he's just so light and delicate with what he does. It was basically a master class, there was master classes going on all around me (laughs). It was a wonderful thing to observe as well as be a part of. I learnt an awful lot.

The film explores the ugly anger, pain and secrets that are eating away at this family. How was it having John Wells on-board as director given that this story is based on a play and is very much character and dialogue led?
Benedict Cumberbatch: John's a fantastic director. He's got the time and the patience for everyone and their different working methods. He brings it all together to make a coherent whole out of the piece. He's the perfect guardian for what's essentially a play. And what I mean by that is that its not from a screenplay, its from a play, so to have that level of investigation is terrific. And it means that he's very honed in on character rather than an overriding visual aesthetic – which of course there is, Adriano Goldman is a superb Director of Photography. But you never feel like you're getting in the way of some technical bit of brilliance, which happens – rightfully so – on other films, because you're there to serve a different purpose. But because it's so focused on character and acting and actors it's great to have someone like John, who really understands that. His grasp of dialogue and the subtleties of it is brilliant.
Ah, so Chris is playing his father. I wondered about that. And I think Margo Martindale plays his mom. You know what I love? I love that Benedict has no qualms about fan-girling Meryl Streep over and over. You can just tell that it's one of the proudest moments of his career to be in a movie with Meryl. It's sweet. I want them to make more films together! Meryl and The Batch. They need to do a road trip.
UPDATE: Ah, there's a video interview too!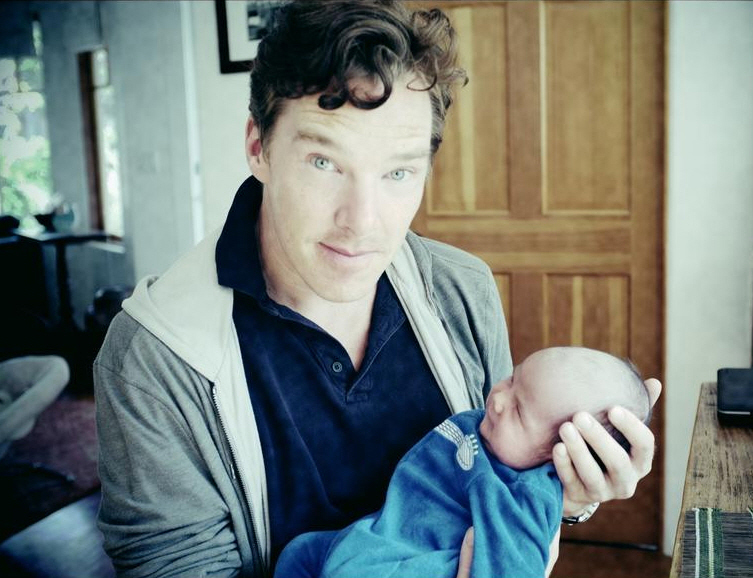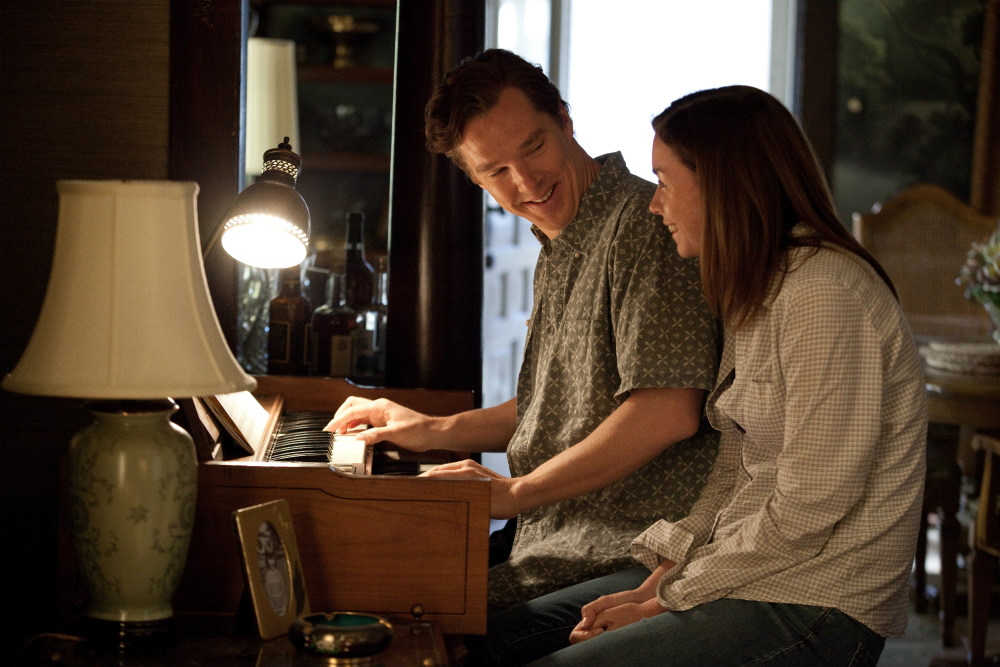 Photos courtesy of Fame/Flynet, 'August' and Twitter.