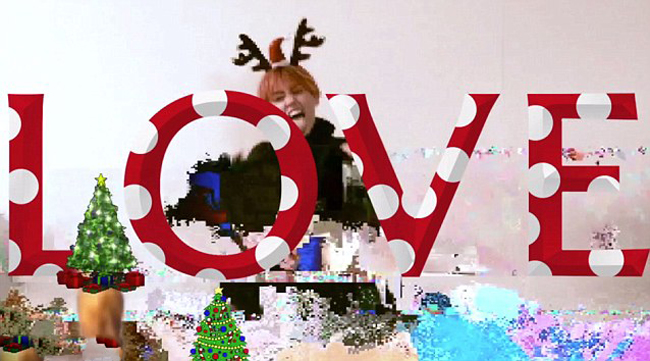 Miley Cyrus is up to her usual attention grabbing tricks, y'all. The above screencap comes from a promo video for Love magazine. Miley is wearing reindeer ears and an orange, bowl-shaped wig that is pure awfulness. I'd actually discourage you from watching the video itself, which is full of weird, purposefully pixellated imagery. There's also a drawn-on wang on Miley's underpants, which she gleefully flashes. Some of the screen gets blurred, so she might be flashing more than just panties. I don't know. All I can tell you is that nothing can be gained by watching this vid. If you insist, the video is NSFW and can be found here. Don't say I didn't warn you.
Now here's a real horror story. Kaiser mentioned this in Friday's links, but I couldn't resist opening up the topic to discussion in a full post. Time magazine is currently running an internet poll for their Person of the Year, and Miley is in the lead. Seriously. If they were asking for "attention grabber" of the year, this would make sense. But Person of the Year should be a title reserved for someone who truly makes a difference — not a Disney queen who decided to grab all the headlines by sticking out her tongue and twerking it up. Right? Not even Vogue will put up with this sh-t for their cover, so Time would be crazy to give the title to Miley.
There is still hope. Online voting ends Dec. 4. Miley is leading with 22% of the vote, and she is trailed most closely by [Prime Minister of Turkey] RecepTayyip Erdogan (18.3%) and [Egyptian General] Abdel Fatah El-Sisi. Time is also making its decision based upon a super-secret reader poll and will announce the final decision on Dec. 11. I have a feeling that no matter what happens, they'll go with Miley simply because she'll grab the most publicity.
There's also a small story in this week's issue of the Enquirer about Miley heading into a Manhattan restaurant called Print. Oddly enough, I've been to this place in 2010 when I went to watch someone run in the NYC marathon. The eatery is very overpriced like all things in New York, and I vividly remember seeing an $8 glass of freshly-squeezed OJ on the menu.
Anyway, Miley supposedly popped into Print with a male friend (probably Cheyne Thomas) and ordered only water. Then they "kept hooting and hollering, holding up their cell phones and making a racket." When a customer complained, Miley went over and apologized to the couple, posed for some pictures, and then learned they were celebrating an anniversary. So Miley paid their bill. That's pretty decent of her, right? She's still not worthy of being Time's person of the year.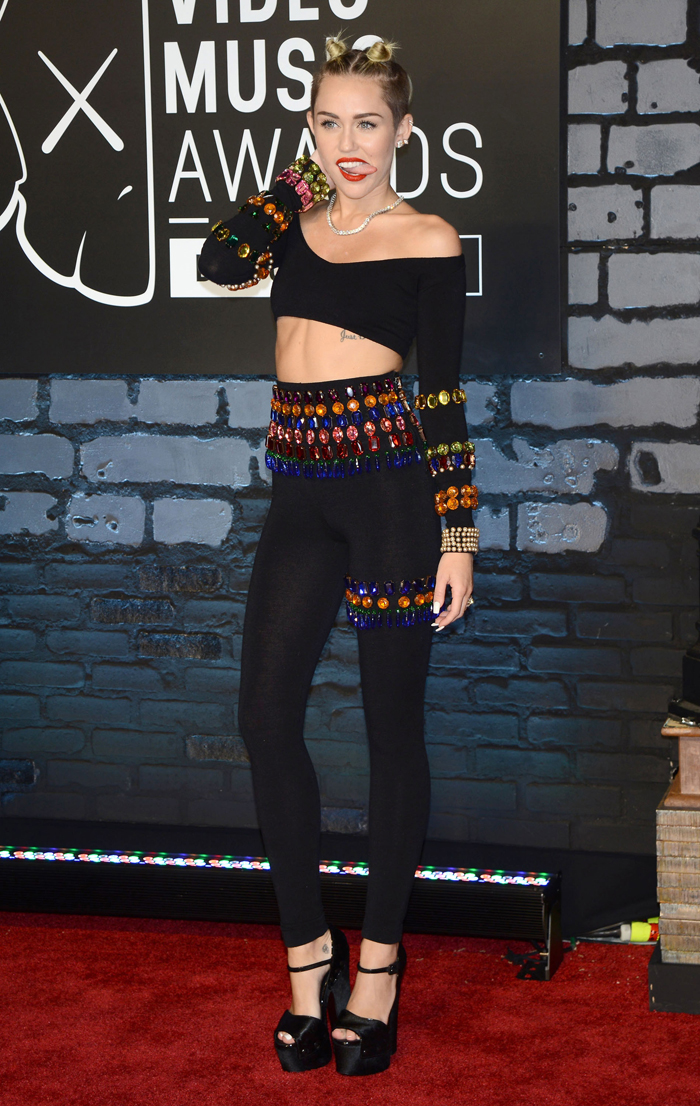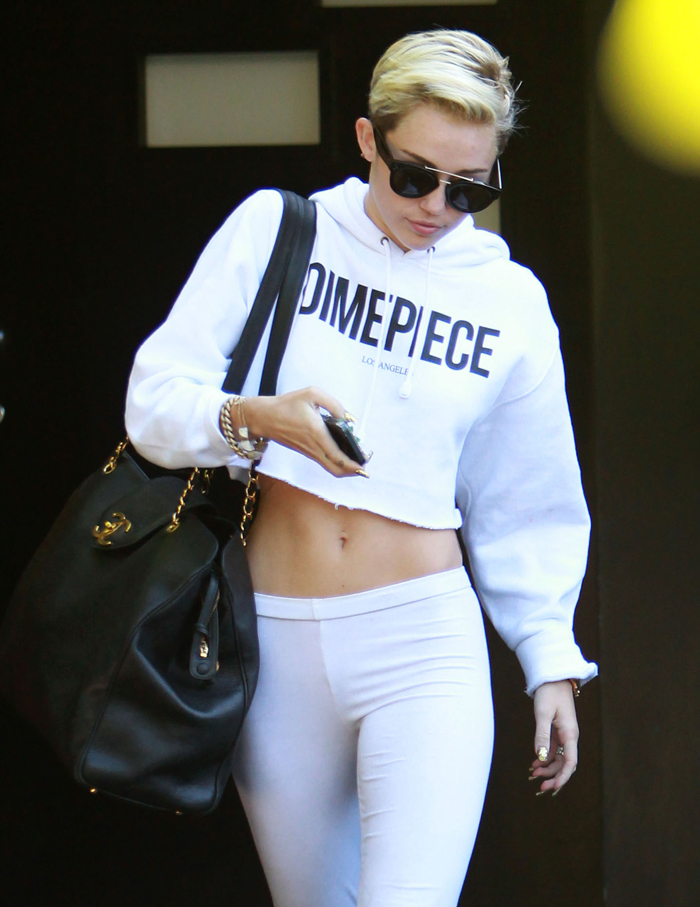 Photos courtesy of Love magazine, Fame/Flynet & WENN