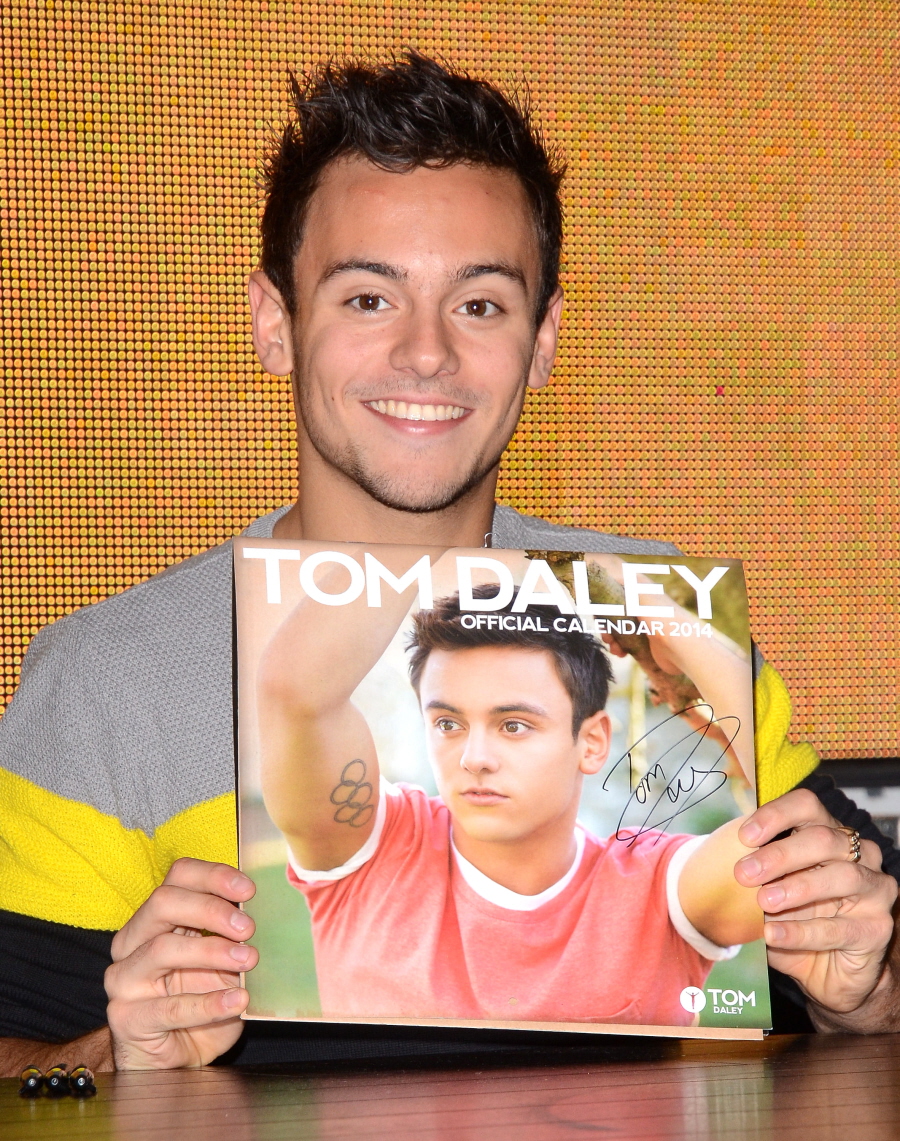 If you watched the 2012 London Olympics, you probably remember Olympic diver Tom Daley. He was billed as one of the British "heartthrobs" of Team GB, and Daley played his part rather well. He became a full-fledged celebrity in the UK, sort of like the Olympic version of Harry Styles. Plus, there were so many photos, videos, GIFs and Tumblrs devoted to his cute little body in his swim… trunks? Briefs? Whatever. Anyway, as a woman who is more than a decade (and a half) older than Tom, I didn't get all fan-girly for him because my gut said "Oh, yeah… he's gay." It's not a judgment, he just pinged hard on my gaydar.
Anyway, Tom came out as bisexual (not gay) earlier this week in a YouTube video which currently has more than 7 million views. Here's the video:
It was big news, mostly in the UK, just because he's such a Harry Styles-esque celebrity and because he's so young and all of that. Well, there's a new development. Tom has a boyfriend… Oscar winning screenwriter Dustin Lance Black. Black is 39. Tom is 19. Okay, THAT bothers me.
For his first boyfriend ever, Tom Daley has struck gold — Oscar gold! As rumored, the British Olympic diver, 19, is indeed dating Dustin Lance Black, the 39-year-old screenwriter and LGBT activist, multiple sources confirm to Us Weekly. (The coupling was first reported by E! News.)

"It's true and they're very happy," a source close to the bronze medalist tells Us Weekly. Daley and the Oscar-winning Milk scribe have "been together since summer," the source adds.

Daley came out as bisexual to fans via his YouTube page on Monday, Dec. 2. "My life changed massively when I met someone, and they make me feel so happy, so safe and everything just feels great," Daley gushed. "That someone is a guy. It did take me by surprise a little bit," he continued, though he declined to reveal Black's identity at the time, noting, "I still fancy girls."

Of the 20-year age gap, the Daley source tells Us, "Tom told friends he 'doesn't care what people think.'"

And Daley is already making the most out of his boyfriend's writerly gifts: Another source tells Us that Black wrote the script for Daley's coming out video.
Before everyone starts yelling… yes, this would bother me if it was a 39 year old dude dating a 19 year old girl. It would bother me if it was a 39 year old woman dating a 19 year old dude. Nineteen versus 39 is a HUGE age difference. And while I don't doubt that Tom feels "safe" (I do doubt that he still "fancies girls"), I am side-eyeing the crap about Dustin right now.
Still, everything is legal here. And they're, like, an international power couple now. Still… a nearly 40 year old man with a 19 year old?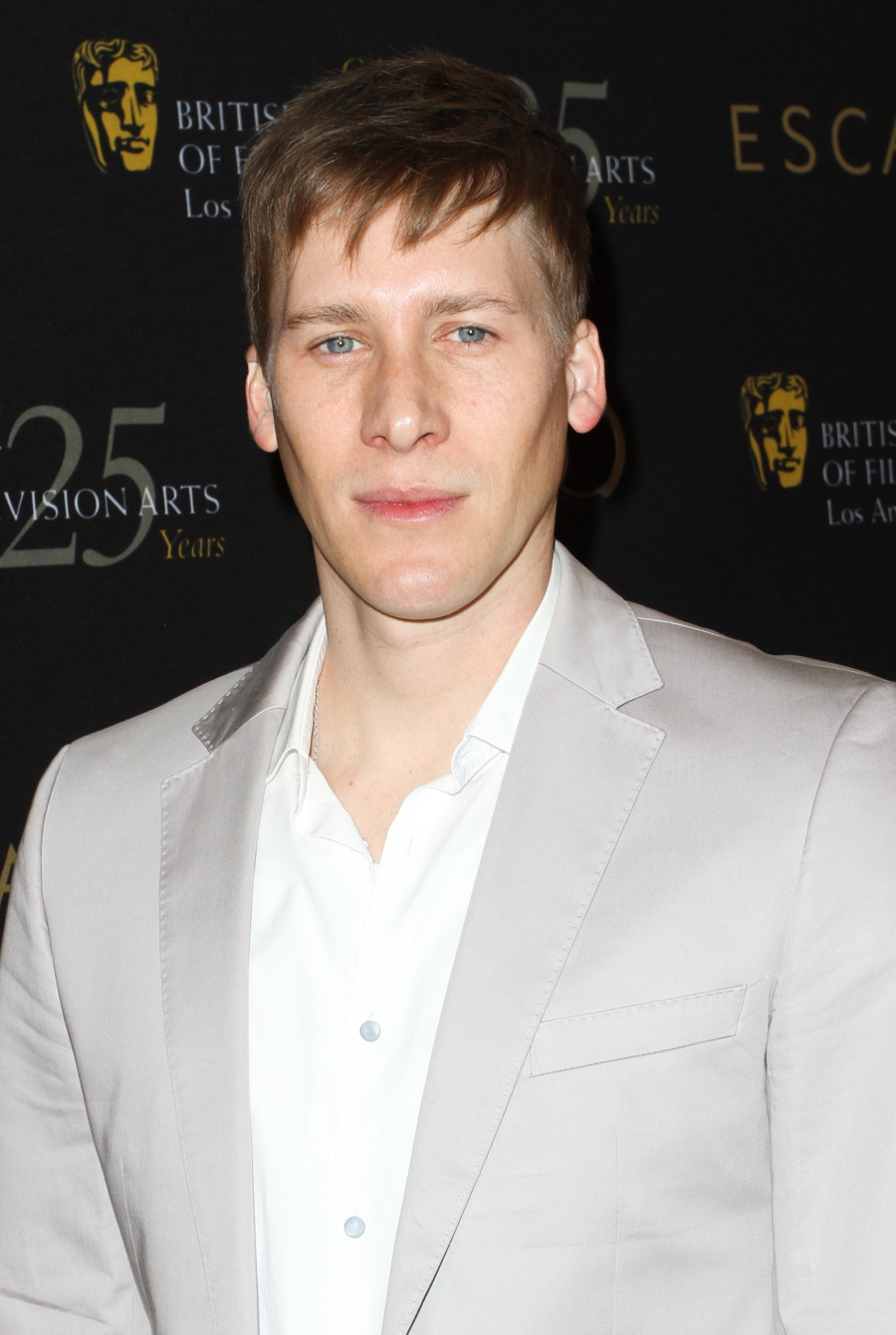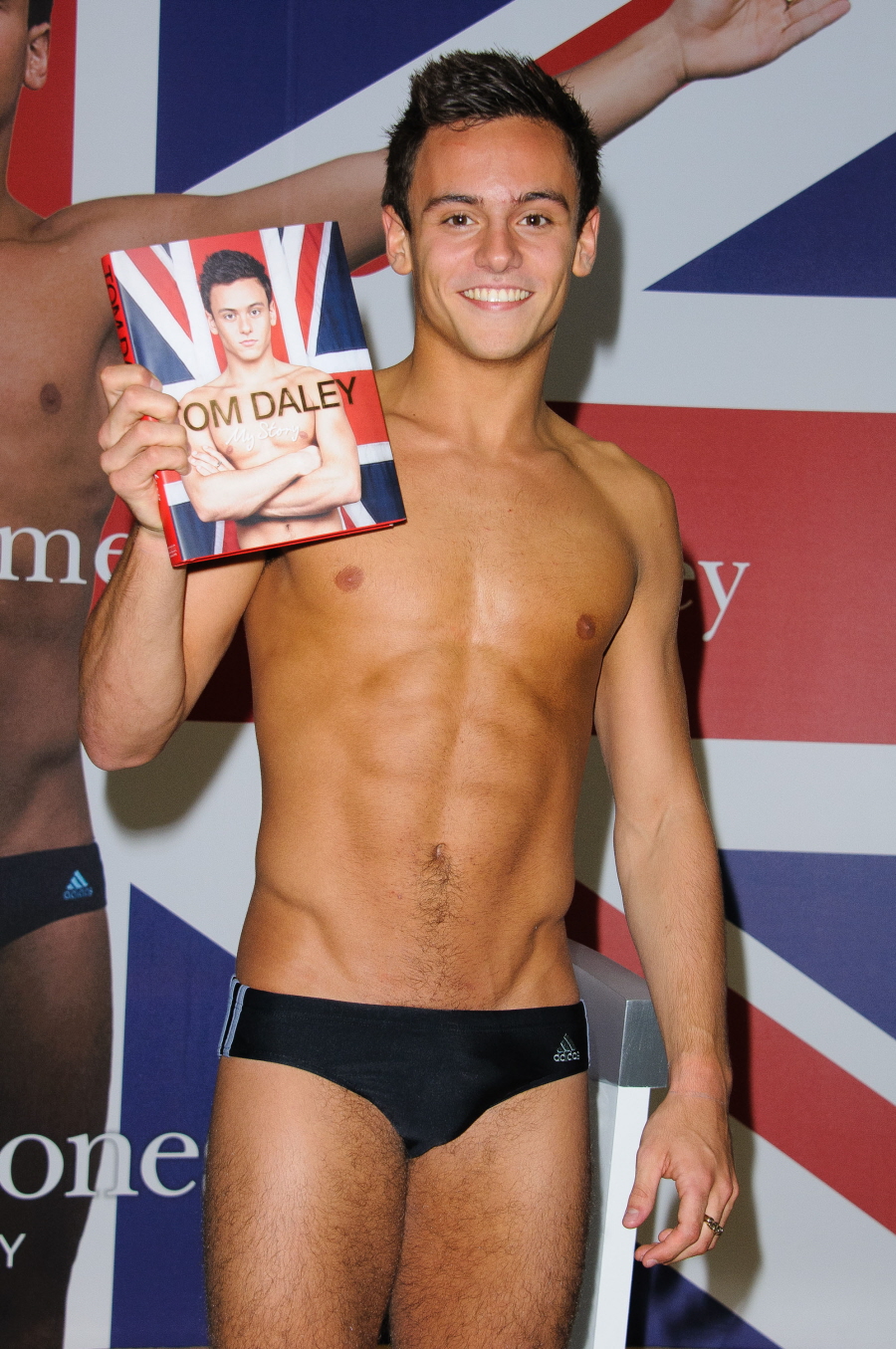 Photos courtesy of WENN.