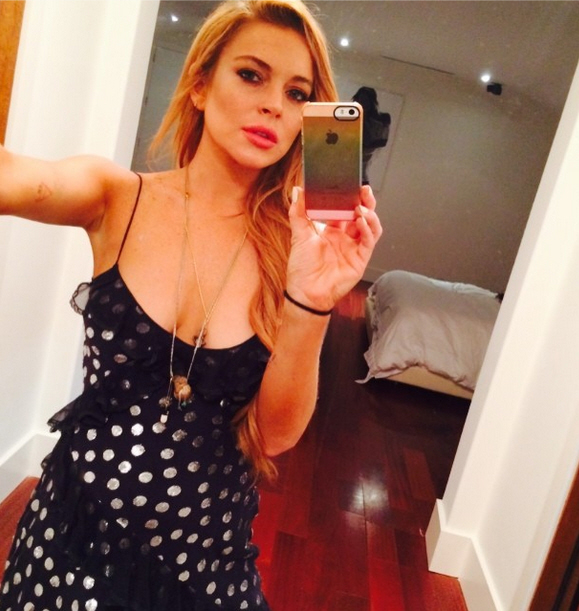 Over the weekend, Lindsay Lohan enjoyed some good old fashioned crack shenanigans. It was just like old times… there were drugs and alcohol, a shady party at a mansion thrown by God knows who, a guest list that included at least one Hilton, and all of that added up to the pièce de résistance: a violent assault with Lindsay may or may not have "egged on" or "ordered". To recap yesterday's piece about the situation, go here. Basically, Barron Hilton got beaten up by a dude who was probably in Lindsay's entourage. It's all pretty shady, of course, and I believe the stories about Lindsay A) fleeing the scene and B) fleeing her hotel so the cops couldn't find her or her friends after the assault. So, what's going on now? Well, crack denials, shenanigans and a possible flight from justice. SERIOUSLY.
The guy who laid the smackdown on Barron Hilton's face this week is claiming Lindsay Lohan had nothing to do with the attack … and his rep tells TMZ the blame falls entirely on Barron. A rep for Ray Lemoine (yes, really) claims his fists only started flying after Barron refused to leave the house … and says Paris Hilton's little brother got physical first.

We're told Ray had been renting the house for a few days — and allowed LiLo to stay there because she was a friend of a friend … but claims Hilton got all pissy when Lemoine asked him to leave after the party Friday morning.

The rep claims Hilton pulled the "do you know who I am card" but Ray didn't care — so Barron pushed him … and that's when things got violent.

We broke the story — Barron told cops Ray attacked him at Lindsay's request … but the rep says Ray is adamant Lindsay had nothing to do with his actions.
TMZ parrots Lohan-friendly sources and often their sources are named Lohan too. I don't really know what to think of this version, but I guess this is the version we're going with now. The NYDN says that Ray… LeMoine (that's how they spell it) is "on the run" from cops now, but "sources" back up TMZ's version too – a source claims: "There were a bunch of kids at the house, when Ray got back from a party, who weren't meant to be staying there. They had all been up all night drinking and Barron was one of them." When Ray asked Barron and his friends to leave, Barron yelled, "Don't you know who I am? Do you know who my sister is?" (which is sad) and then Barron started the physical altercation.
As for this Ray guy, as of mid-day yesterday, he was in Key West, trying to flee to Cuba (seriously!) because (his words) he's afraid of "the Hiltons and Paris' Cash Money crew… Castro hates the Hiltons and took their Havana hotel in 1959 as a base after conquering Cuba, so they are stoked I'm coming down to hate capitalism. Viva la Lohan!" SERIOUSLY?! Now Castro is part of a Lindsay Lohan shenanigan story?!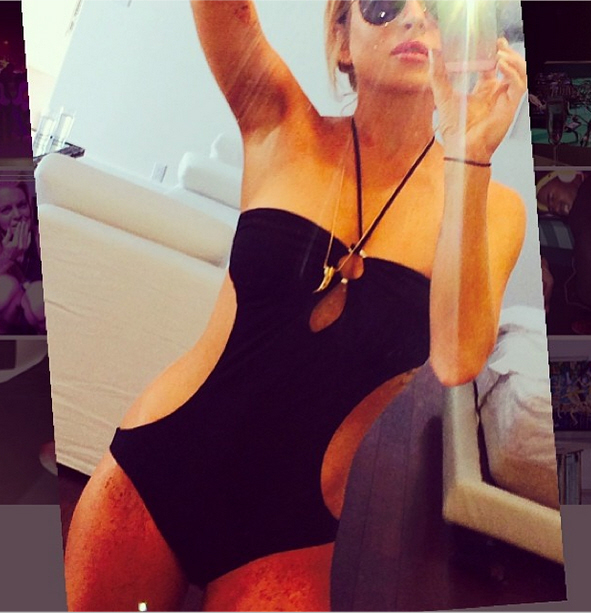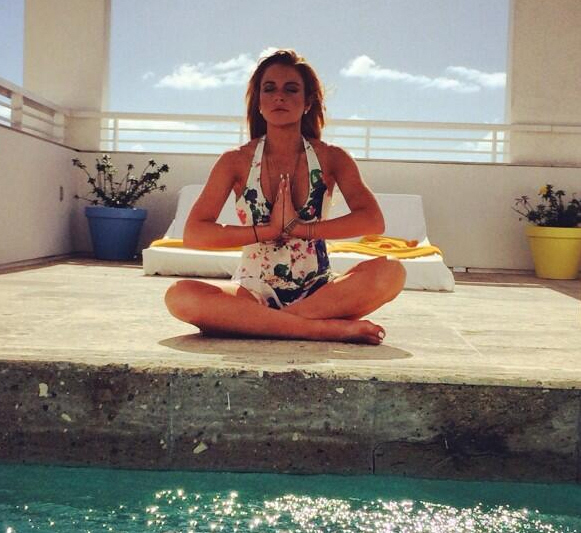 Photos courtesy of Lindsay's Instagram & Twitter.