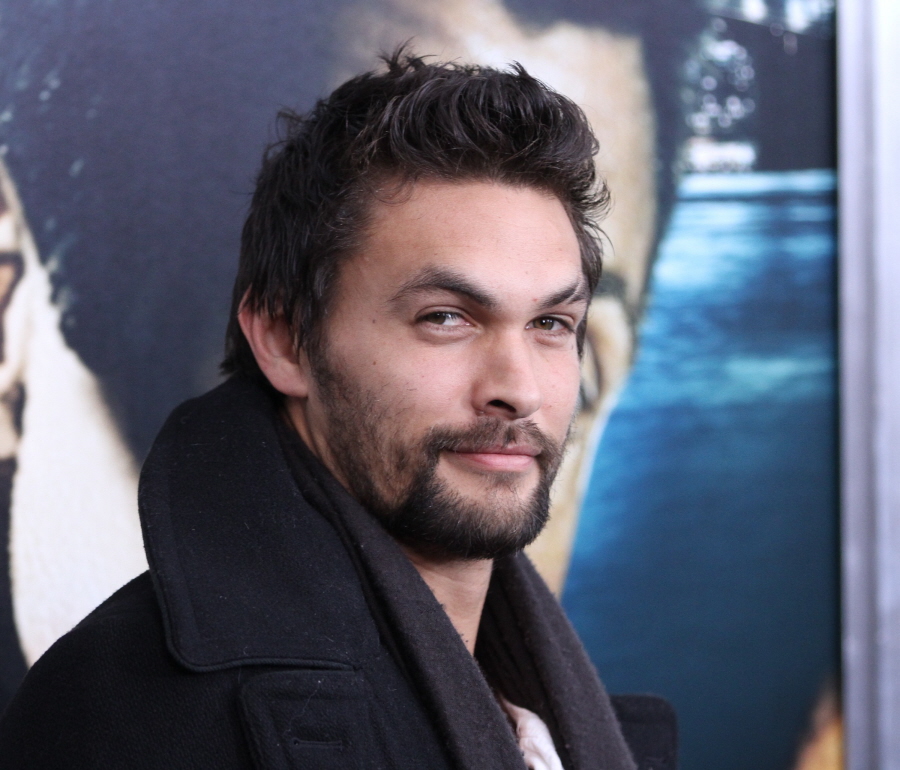 Lord, Jason Momoa is FINE. I can't believe how long it's been since we talked about Jason. As much as I would like to make him part of our permanent dong-watch rotation, the truth is that Jason usually isn't up to much career-wise, and there really aren't that many photos of him usually. But finally we have one interesting piece of news, so YAY.
First, some backstory: DC Entertainment made a huge gamble on Henry Cavill as Superman, and I'd say the gamble paid off – Man of Steel was a big hit, the studio made a lot of money and now Cavill is a movie star. So of course there will be a sequel, only this time DC is hedging their bets and throwing everything but the kitchen sink into the sequel – Ben Affleck is hilariously going to play Batman (UGH!), Gal Gadot was just confirmed as Wonder Woman, and now it's looking like Jason Momoa might be cast as the villain. Or something. Whatever, JASON MOMOA!! HUZZAH.
Jason Momoa is in negotiations to join the cast of the untitled Batman-Superman movie being made by Warner Bros. and DC Entertainment, sources tell The Hollywood Reporter.

Zack Snyder is directing the Man of Steel follow-up, which is quickly turning into a who's who of DC superheroes as Momoa joins Henry Cavill as Superman, Ben Affleck as Batman and Israeli supermodel and relative newcomer Gal Godot as Wonder Woman.

It's unclear whom Momoa will play due to the Kryptonite lock on the project's details. There's been speculation that the movie's villain could be Doomsday, a Kryptonian scientifically engineered into an intergalactic killing machine. Doomsday famously "killed" Superman in the comics, which became a media event in 1992. The character's existence is even hinted in the extras of the Man of Steel Blu-ray.

However, a source speculated that if Warners is populating the movie with members of the Justice League, Momoa could also play the Martian Manhunter, a super-powered alien trapped on Earth. Momoa, with his muscular physique, could be a fit for either character.

Momoa played the barbarian leader Khal Drogo in the first season of HBO's Game of Thrones, as well as Conan in 2011's Conan the Barbarian. He's got several indies in the works, including Wolves, a werewolf action movie written and directed by David Hayter. Warner Bros. had no comment.
"Intergalactic killing machine"… in my pants. If this is happening, I think it's a great career move for Jason, who seems to have real issues finding a foothold in the industry. His part in Game of Thrones Season One should have been his launching pad into playing bigger roles in Hollywood – which he tried to do with the remake of Conan the Barbarian, only that bombed and Hollywood didn't want to take a chance on him again as a leading man. Taking a "bad guy" or supporting part in a big comic-book franchise is a great way to reboot your career though, plus it just helps to be in a movie that everyone sees. I hope this happens for him. This might even make up for the Affleck nonsense.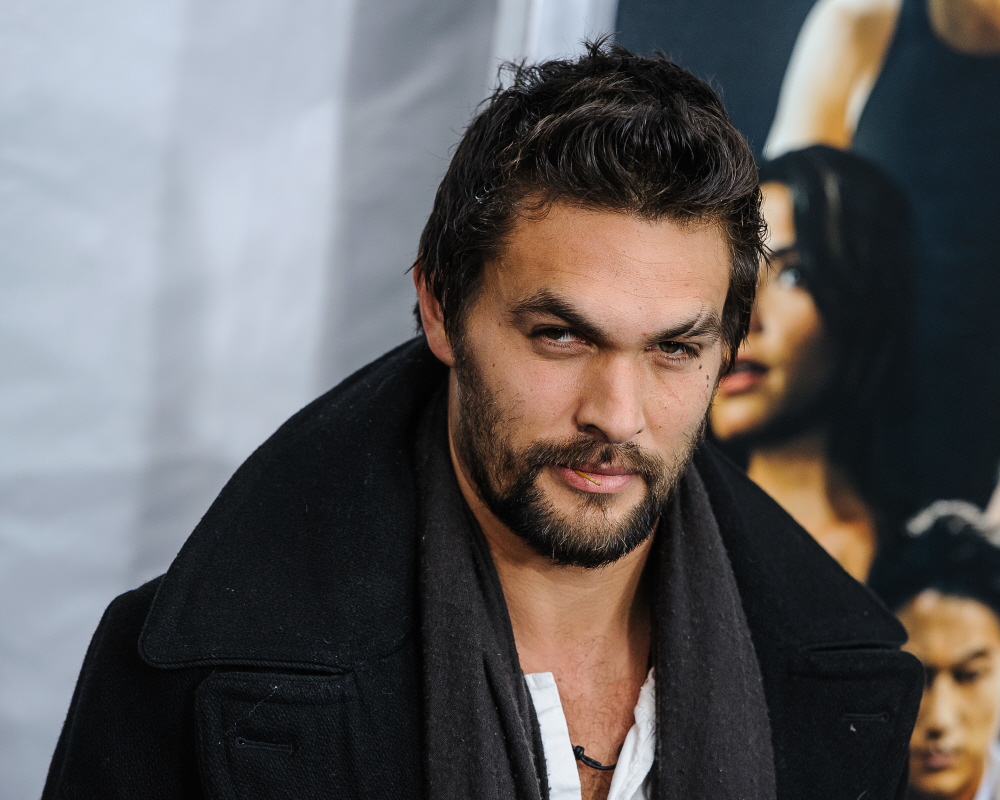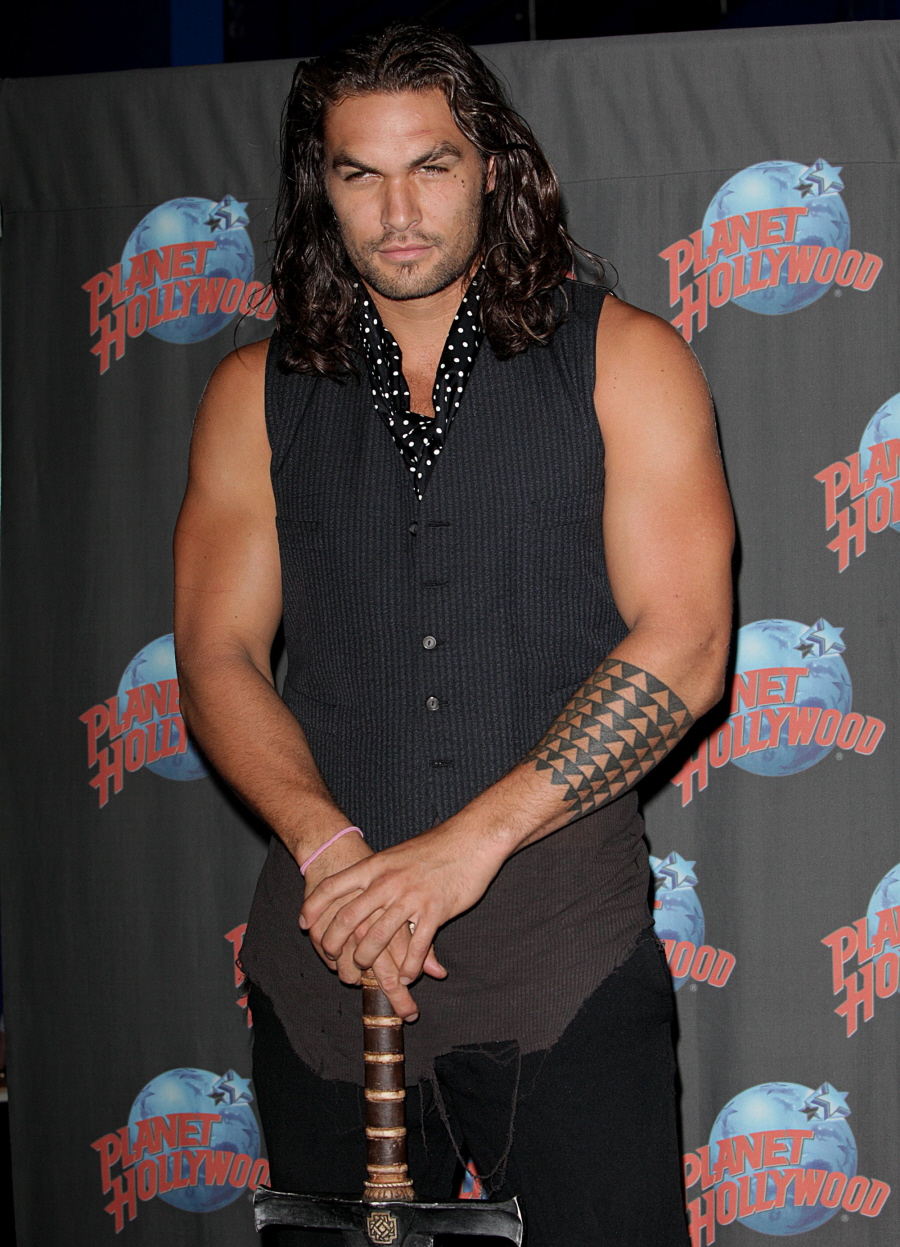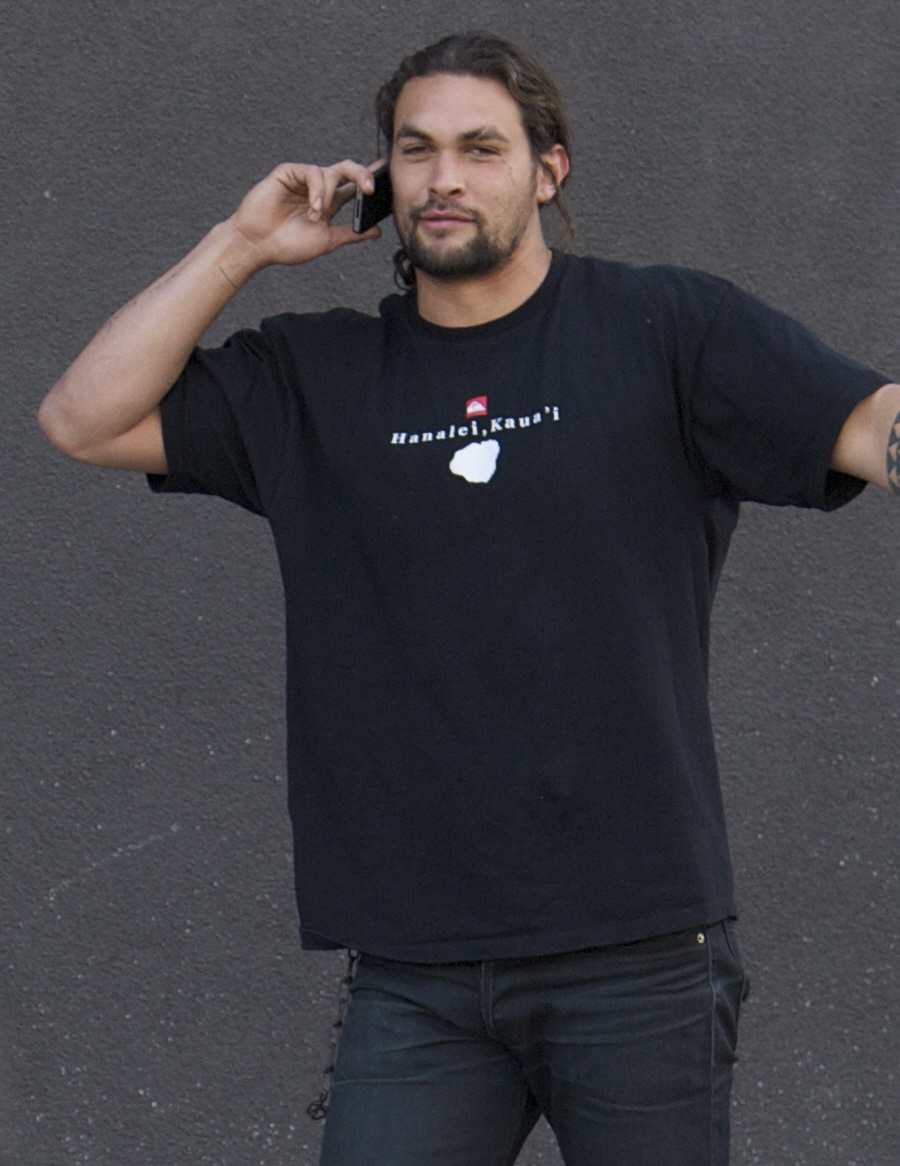 Photos courtesy of WENN.