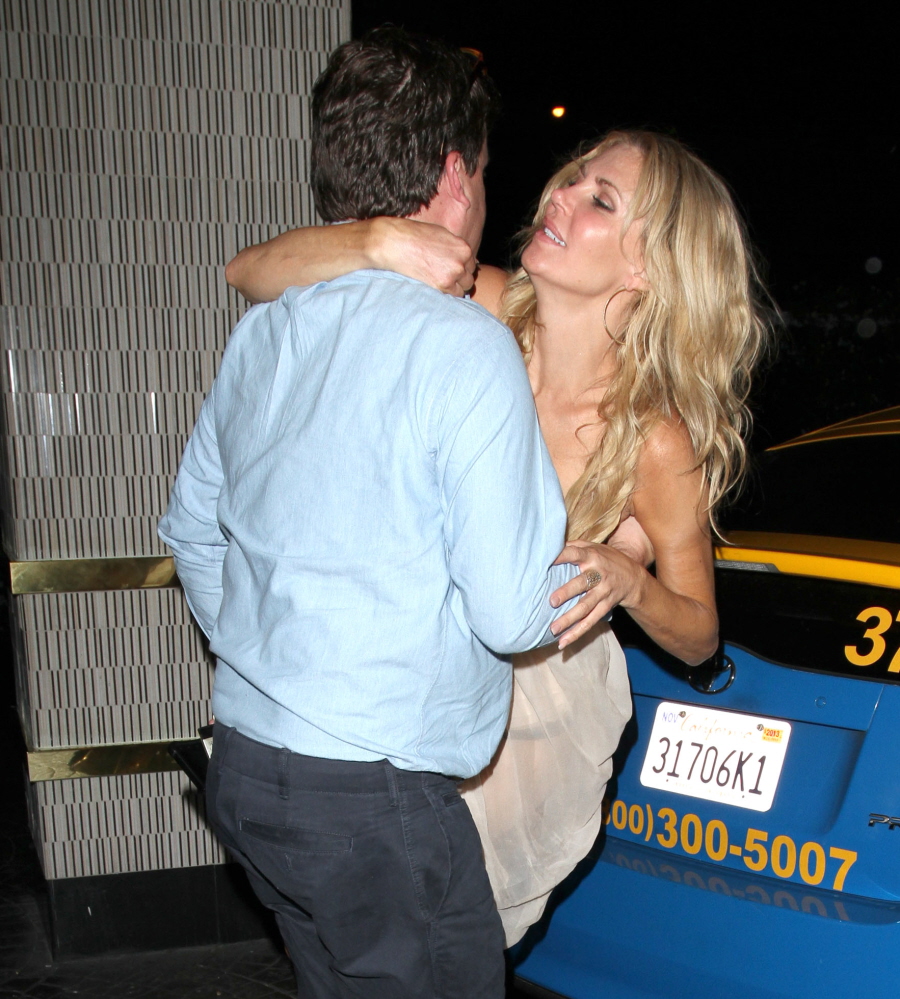 Brandi Glanville is still drinking and tweeting. I guess that's the franchise, huh? Brandi should collaborate with a budget vodka company or something to create "Brandi Glanville's Drinking & Tweeting Vodka: Racism Not Included!" Anyway, I guess last night's episode of Real Housewives of Beverly Hills was just a continuation of last week's events (like, everything happened on the same day?) and Brandi was still s—tfaced in this episode. The episode became all about Brandi and whether she has a drinking problem. So last night, as the episode was airing, Brandi tweeted out a bunch of explanations: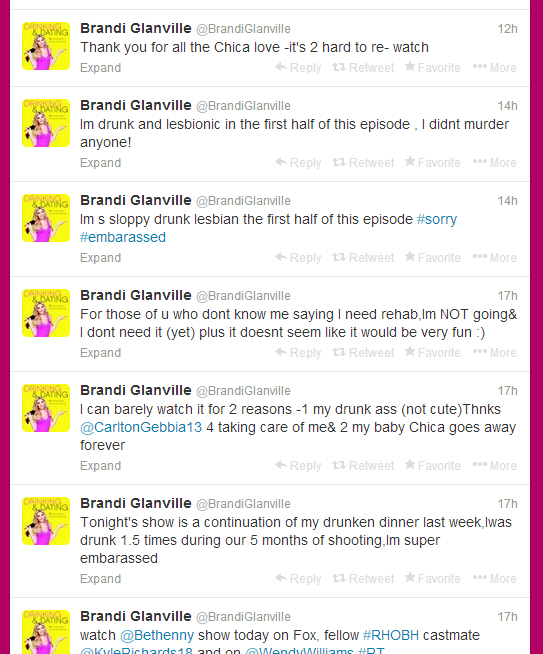 The gist of it is that Brandi is not going to rehab. Even though Brandi's popularity is in the toilet these days, even though she's been slammed in all quarters for her racist BS, even though she's already got one DUI under her belt, even though being carried out of bars because she's too drunk to walk has become a monthly occurrence, even though she's losing paying gigs for said drunken, racist outbursts, even though her body is mostly booze these days, she's still not going to rehab. Because "it doesn't seem like it would be fun." And I'm always irritated when Brandi uses the "hey, I didn't kill anyone!" defense for whatever stupid thing she's said or done. If you have to say "hey, I'm not a murderer!" that's not a good sign.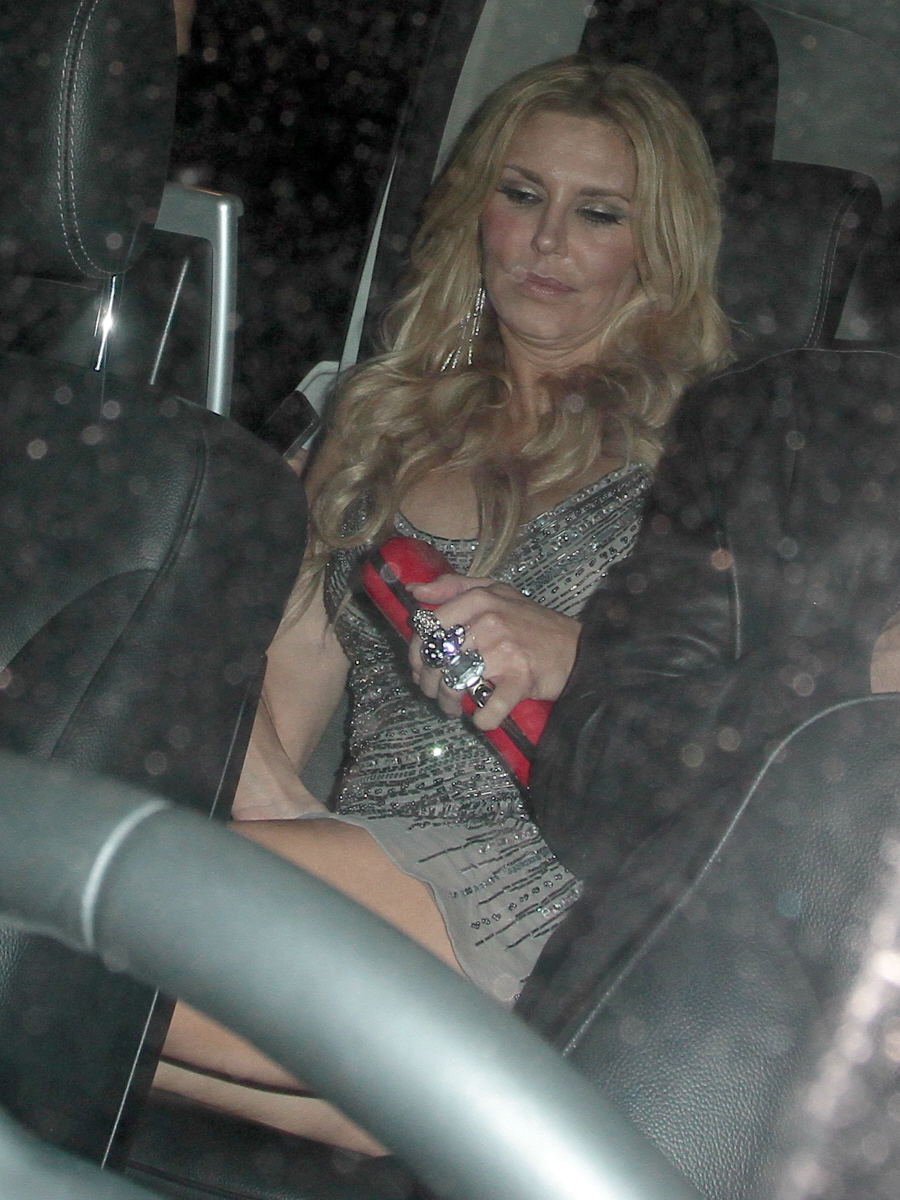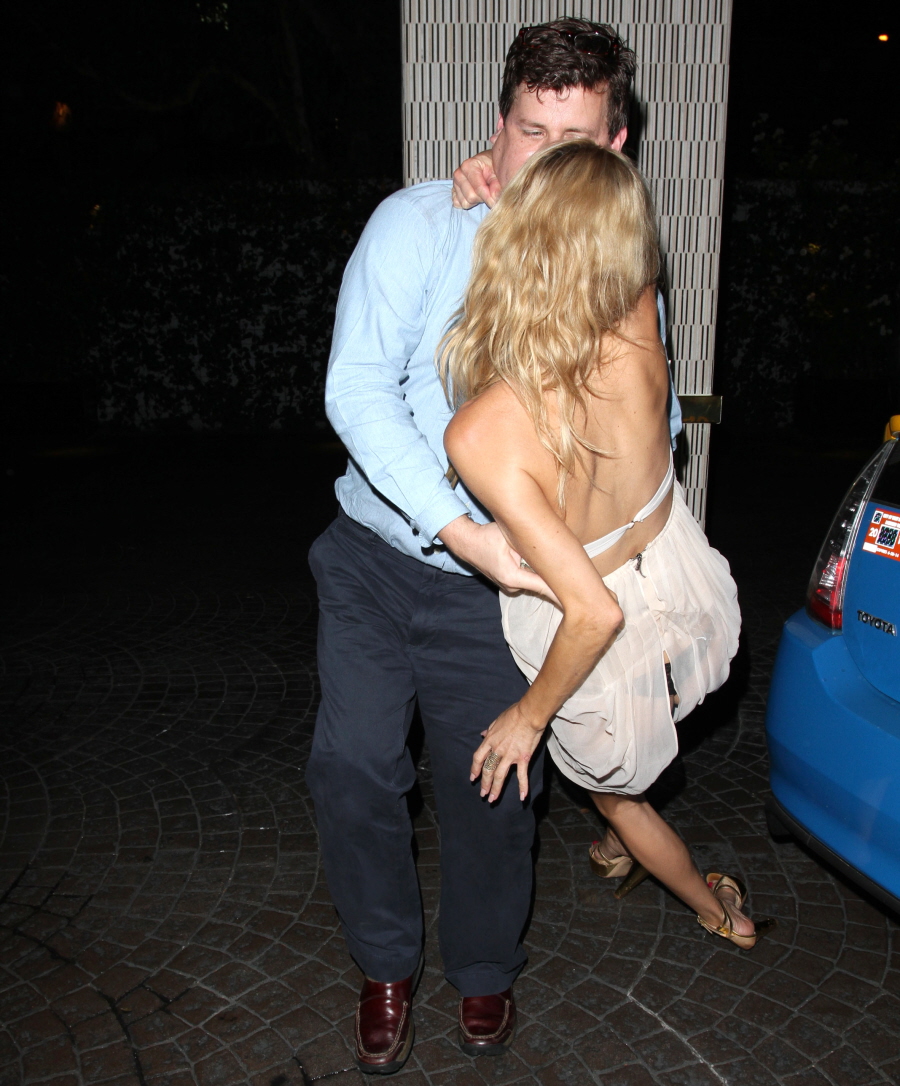 Photos courtesy of Fame/Flynet.