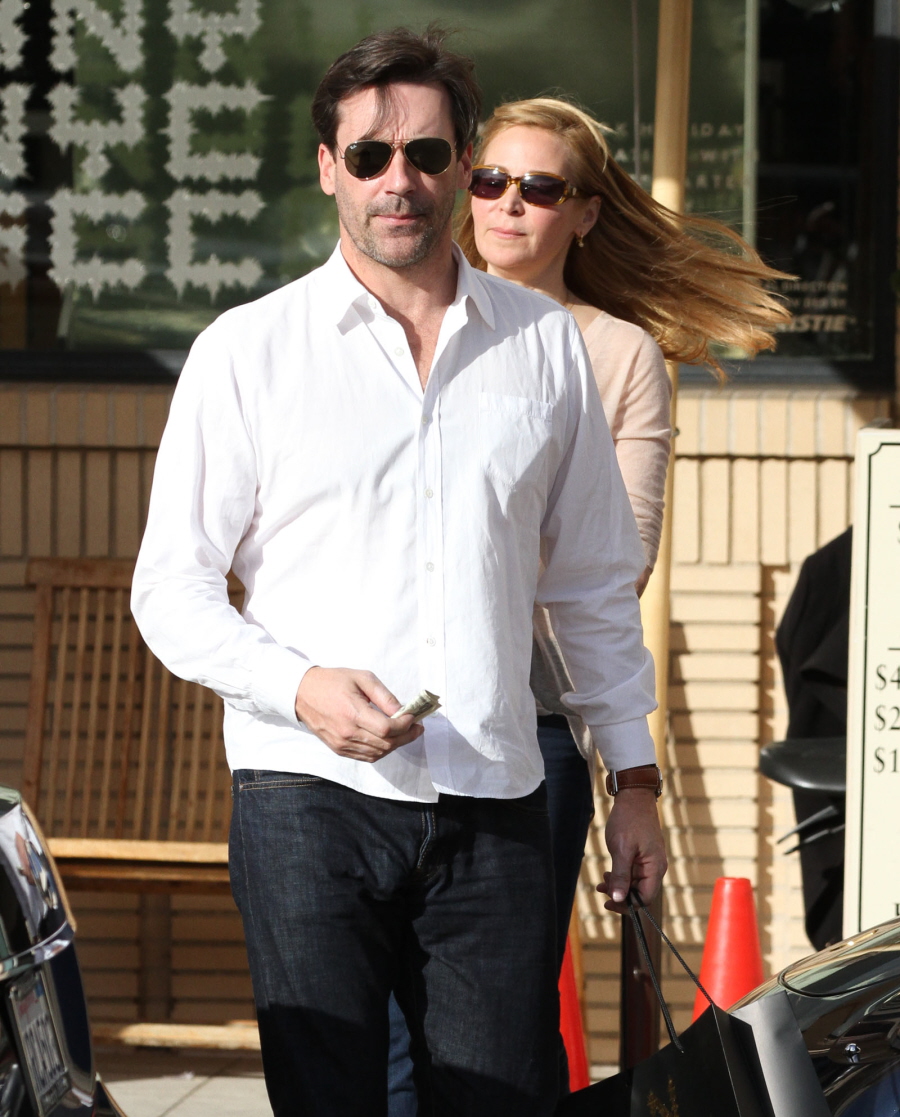 Here are some photos of Jon Hamm and Jennifer Westfeldt from Tuesday. They were out shopping in LA and the Hamm Dong made an appearance. I glanced through these photos yesterday and didn't think much of them because… well, I've sort of gotten out of practice with the whole "Hamm Dong Watch" thing. It's been a while, right? Not only has Jon Hamm been less visible lately, it seems like his popularity (and the popularity of Mad Men) has been fading.
But sure, let's talk about the Christmas Hamm Dong. It's like a Yule log for every season. I already knew that Hammy "dresses to the right" so to speak. His mammoth bulge is consistent that way – he pushes his business to the right, and when he walks a certain way and the light is just right, you can see the Christmas Hamm in all its glory. Bless us all this holiday season. I always love some Hamm for Christmas. Seriously.
Some people hate on him for going commando or for not "containing" his business in some more appropriate manner, but I say… more power to him. We don't know what's really going on with his business. He seems like a very well-endowed man and maybe traditional underwear is uncomfortable for him. Or maybe he secretly likes that we're staring at his bulge.
As for Hamm's popularity in general… Mad Men and Jon were "snubbed" from the Golden Globe and SAG nominations announced last week. This is the first time they've been snubbed from both since… well, since the show has been on, I think. Which is fine with me, because I've loathed the past two seasons so much. The performances have been great, and Hamm and the other actors do great work with what they're given, but the writers have just not given them the best material. Plus, it became The Megan Show and that was just awful.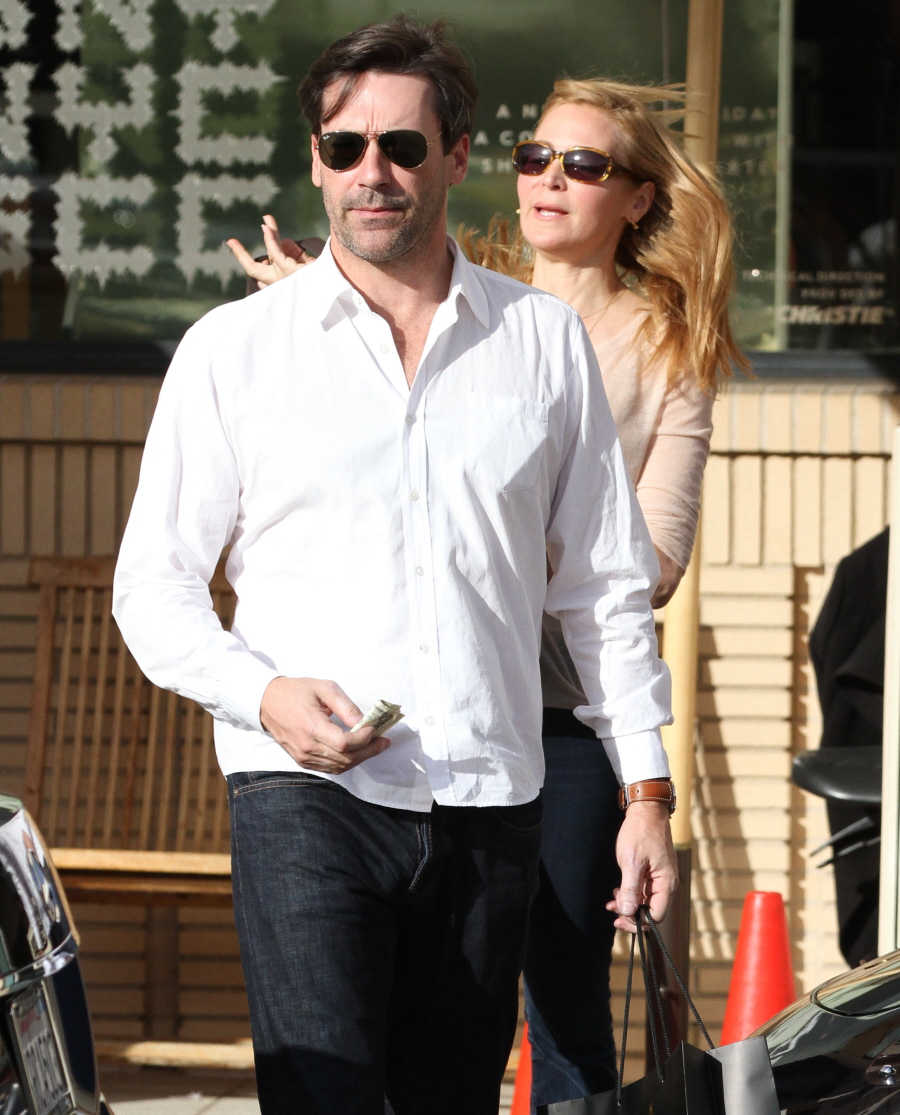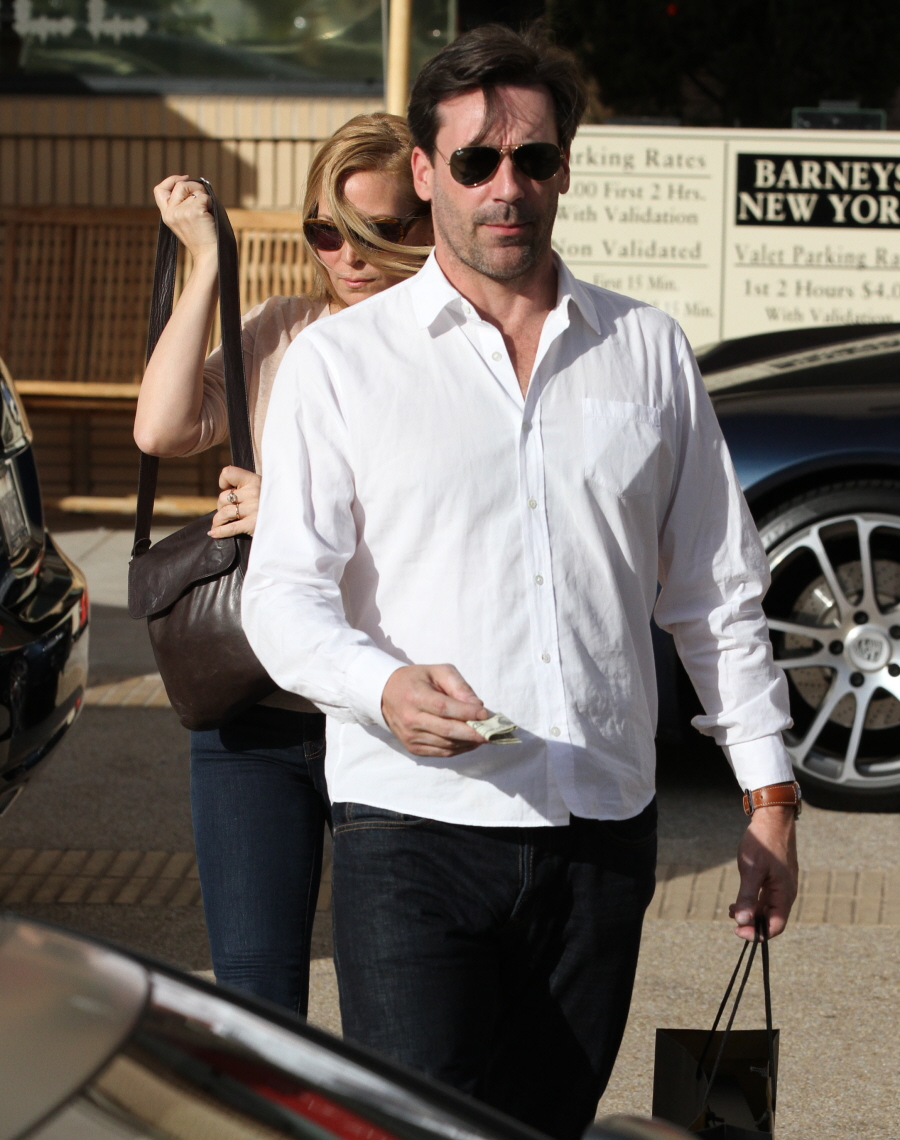 Photos courtesy of Fame/Flynet.