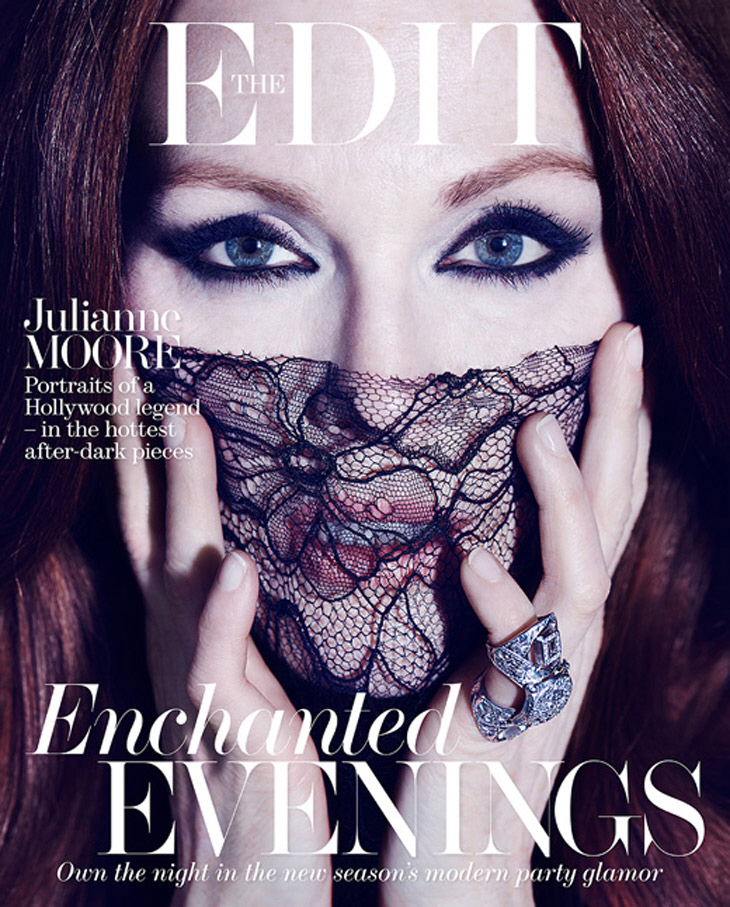 Julianne Moore is 53 years old!! Seriously. We should all be so lucky to look this good at any age. Julianne covers this week's The Edit (net-a-porter.com's in-house online magazine) and as most of The Edit's work, this editorial is really good. Julianne looks sexy, the clothes are beautiful and interesting and she's showing off some great jewelry. You can read Julianne's interview here – she talks a lot about fashion (obviously, this is a fashion mag), and I've never realized before that she actually LIKES fashion. Like, she cares about it. She cares about labels and looking cute. Which is funny because… although I love her, Julianne's red carpet style can be pretty bad. Anyway, some highlights:
It's a privilege to be able to age naturally: "Hell yeah!" she practically shouts. "I'd like to think that I can age as naturally as possible. I don't want to come out condemning anything anybody does, because I think that all of these things can contribute to making people feel better about themselves, and that's great. But I also want to look like myself. I mean, we're not going to live forever. You could be dead at 45, and guess what? Then you don't have to worry about aging." Moore glances into the mirror, her transformation for the day almost complete. "I feel like I'd like to be 90. I'd like to be 100. I may not be lucky enough to have that happen. But, boy, I'm going to try."

Her friendship with Tom Ford: "When Tom makes something for you, you wear it. It was beautiful, perfect. It's always a pleasure." So how does it feel to be Ford's muse? Moore chuckles. "I don't know that I'm his muse. I'm definitely a friend. He's not mysterious about fashion, which I love. I don't think it's a mysterious business. I think it's something that should be a lot of fun, and expressive, and obviously have some cultural relevance. It's about who we are at that moment in time. He's just a great, wonderfully creative and soulful person, and a really good friend."

Her daughter is into fashion too: "[Liv] has suddenly become very interested in fashion," she says. "She even went to Fashion Camp this summer. So I was like, 'Liv, do you want to go (to the show)?' We had a great time, and she met every fashion editor in the business. She loved it. She talked about the clothes as they came out – what she liked, what she would wear, what she thought would look good on me, and I said what would look good on her. It's a great thing to share. She's much more daring than I am, certainly with color."

Style rules: "After a certain age, you can't wear anything with words on it. Also, I don't wear a lot of color because, having red hair, I carry a lot of color with me. I read a quote from an actress who said, 'Only wearing black is like not taking chances', and I was like, 'I guess I don't take chances then! I wear a lot of black!'" she says, laughing deeply.
I've never thought about it that way – "having red hair, I carry a lot of color with me." I really never considered that idea for gingers. Sure, I thought about whether gingers can and should wear red (something I don't mind) or how it looks like Christmas when gingers wear green (which I also like), but I never thought about it in terms of "my hair is so bright, that's why I don't wear a lot of color."
I also love this – "After a certain age, you can't wear anything with words on it." That's how I feel about a lot of logo-bags. Unless you're just all about conspicuous consumption and shouting your branded clothes, why would you want an Louis Vuitton bag that had "LV" stamped on it a million times?
As for her comments on aging… I'm sure some people will yell at me and claim that Julianne has had a ton of work, but I really don't think so. I think she's just a beautiful woman with great genes and no Botox.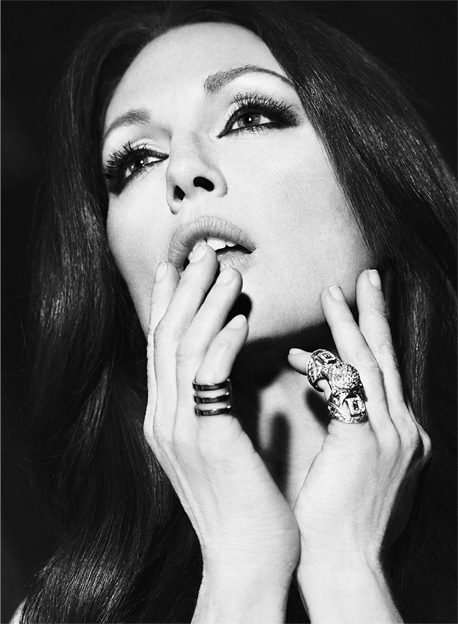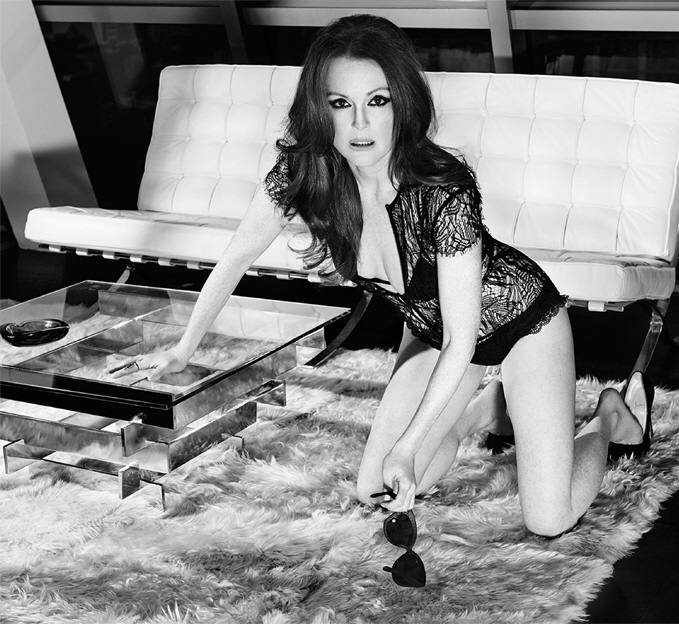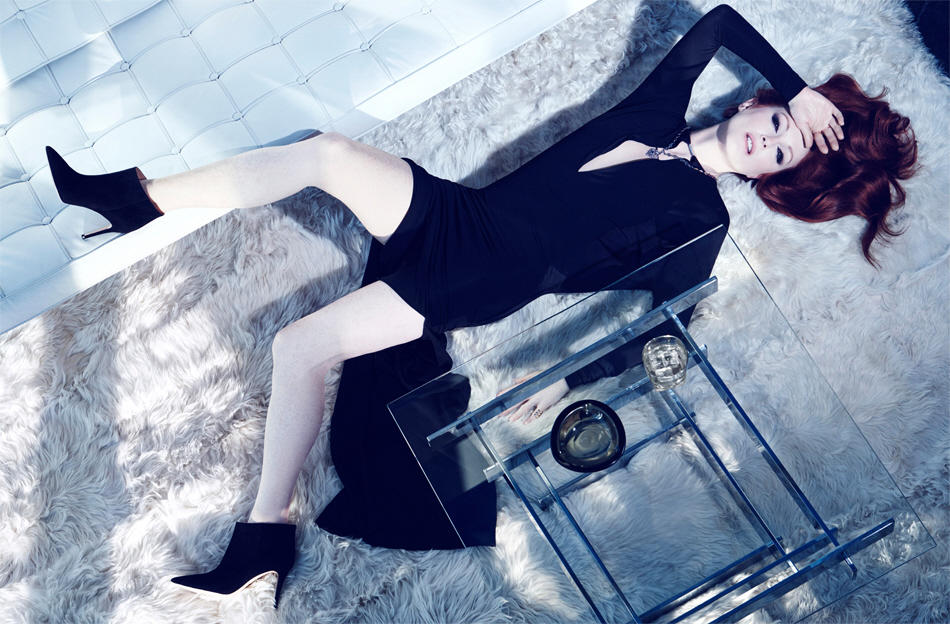 Photos courtesy of The Edit.