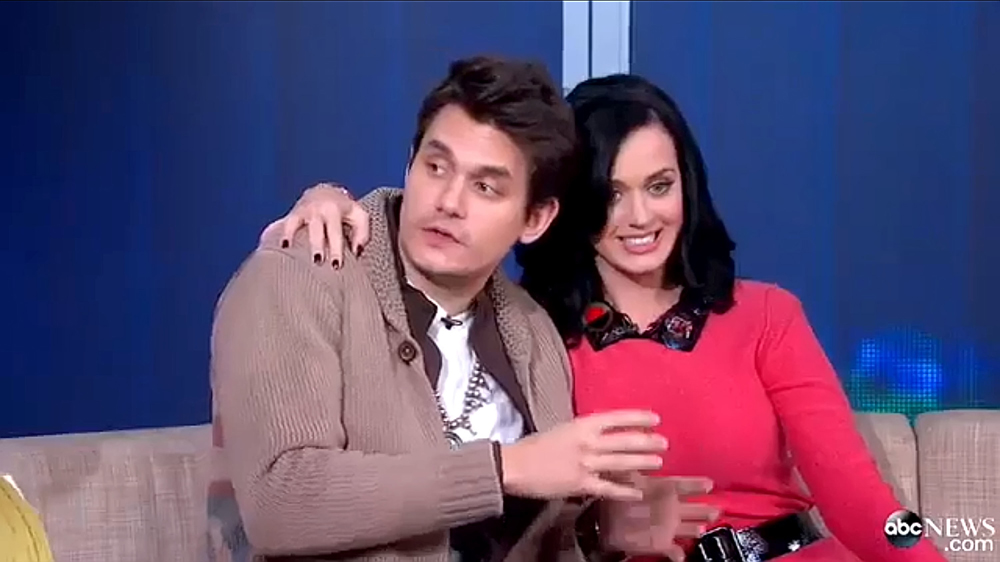 I decided to start this post with a screencap from Katy Perry and John Mayer's
recent GMA interview where John looks super awkward the whole time. He clearly would rather be elsewhere other than promoting their duet. Maybe he truly digs Katy but is simply uncomfortable with flaunting their relationship (right, I know). Katy sat beside him during the whole interview and acted like John was the most wonderful man in the universe. She laughed way too loud at his jokes and kept draping himself all over his body. This was super uncomfortable to witness because her actions seem forced. She's trying to convince herself, right?
Katy and John are still touring to promote their relationship and joint single, "Who You Love" The duo stopped by the Ellen Show and spoke about how their video is better than Kimye's "Bound 2." Katy and John's video features couples riding mechanical bulls together, which is comparable to the vibrating bike ride enjoyed by Kimye. Katy and Kim Kardashian also both flutter their eyes a lot in the videos. The comparison isn't uncalled for, but here are some excerpts from the Ellen episode:
Comparing "Who You Love" to "Bound 2″:

Katy: "I thought our response was a little bit more authentic because my hair was blowing in the right direction. She was facing backwards, right? So her hair should have been [blowing the other direction]. We did it in one day and they were real-life couples. All of us and they were put on a bull and just shot in slow motion."

John: "That was the first time I did it sober. That was the first sober bull ride."

On the power of vocal rest:

Katy: "I understood that he couldn't talk, and the only way he could communicate was through an iPad. Some days I have to go on complete vocal rest, like no anything, no whispering. Whispering is actually really bad. There's just a lot of silence in our house most of the time. We should just learn sign language.

John: "This is why voice rest is just fine [about Katy's hair-blowing joke]. You get these chestnuts."

Their relationship is the best:

Katy: "I think when two people are involved, someone other than yourself, you have to figure out a compromise in a good way. And there's a lot of respect. We have a lot of fun. You know, we have music as an understanding and love between each other, and we connect, and you know it's like he understands what I do because he does the same thing. And so after a long day, if it's been tough, I don't really have to go into it. He just gets it. You know, so it's nice with that understanding."
[From The Ellen DeGeneres Show]
I love that these two get along so well only because they never have to talk to each other. See, that's where Russell and Katy went wrong.
Here's video clips of Katy and John visiting with Ellen. John's getting better at not looking like he's about to run for the hills.
Katy also popped by Alan Carr's Chatty Man show, which aired on Friday night. Katy picked her favorite topic of discussion — how to best trash Rusty for doing her wrong. Katy told Carr that she gave up alcohol for three months after the divorce. I assume this was a separate time period from when she claimed to be in an alcohol and Cheetos tailspin. Katy can't even keep her breakup stories straight at this point. Once she and John breakup, sh-t is going to get real.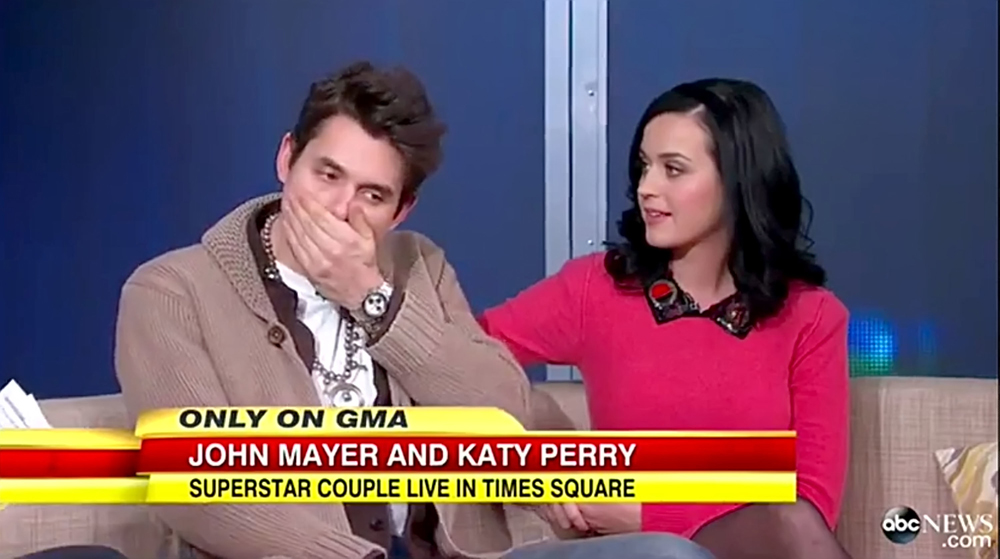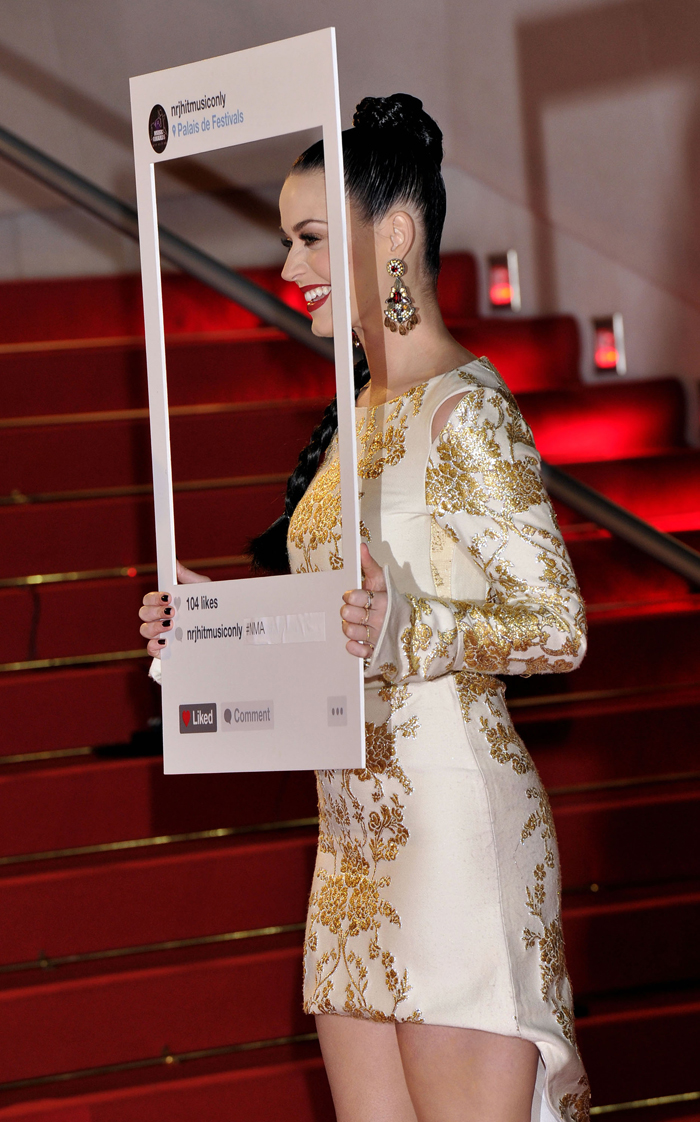 Photos courtesy of Fame/Flynet & WENN