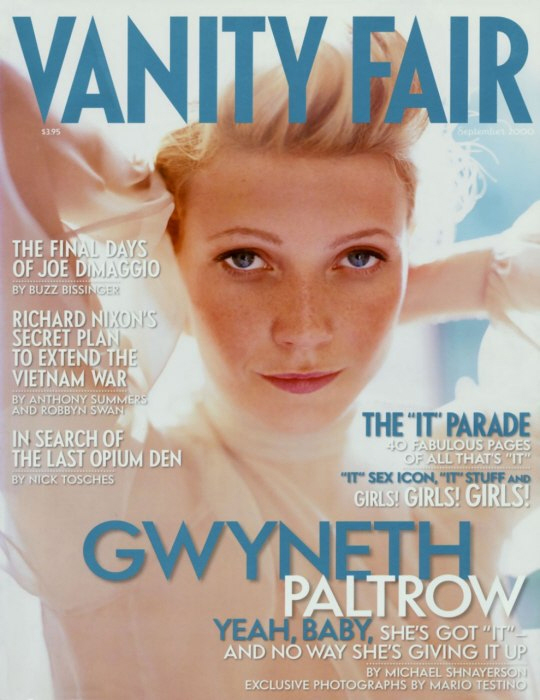 Not with a bang but a whimper. That's how months and months of speculation – juicy, fun speculation! – has ended. Vanity Fair was supposed to do a revealing, unflattering article on Gwyneth Paltrow months ago. She refused to give them an interview or access to any of her friends, then publicly snubbed VF. VF's editor Graydon Carter responded by saying that Gwyneth had "forced their hand" and Page Six revealed that Carter had sent an investigative journalist down to Miami to find out some information about Gwyneth's relationship with Jeffrey Soffer. At some point, it was either going to be all-out war or all-out surrender. So who surrendered? I guess they both did.
Gwyneth Paltrow has kissed and made up with Vanity Fair. A source exclusively tells Us Weekly that the 41-year-old actress recently had a heart-to-heart with the magazine's editor-in-chief Graydon Carter following their public feud.

"Gwyneth and Graydon spoke on the phone a few weeks ago," the insider tells Us. "They worked out some of their differences."

Earlier this year, Paltrow allegedly tried to prevent Vanity Fair from publishing a damning piece about her. The New York Times reported in September that Paltrow sent an email to her celebrity friends asking them not to talk to the magazine.

After the email went public, Carter confirmed to the Times of London in October that he would be running an article on the star. "We started a story on her. We have a very good writer and it'll run," he said, adding, "She sort of forced my hand."

However, after Paltrow's heart-to-heart with Carter, the article will reportedly be less controversial than initially speculated or may no longer run at all. "There may be a story, but it won't be as bad as it originally was going to be," the insider says.

But reports that Vanity Fair planned to expose the Goop guru's alleged infidelity — she's been married to Coldplay's Chris Martin for a decade, and they share two kids — are completely unfounded, a Paltrow source tells Us.

"The story was never going to be as bad as tabloids were guessing," the source says. "That whole angle about the alleged affairs was something that was made up by Page Six and was never something that anyone at Vanity Fair believed was legitimate and was never going to be in a story they were working on."
Huh. This just makes me think that there was something to the Jeff Soffer rumors but Gwyneth managed to sweet-talk Graydon Carter and he agreed to withdraw some of the more hardcore rumors about Goop. I'm betting it was a tit-for-tat situation – Graydon extracted a chip from Gwyneth and he's going to play it at some point. Like, now Gwyneth owes him something. Something big. Something more than a cover interview. We'll have to watch to see how Graydon cashes it in!
But of course I am disappointed. I wanted a big, juicy tell-all. But I feel like VF did have Gwyneth running scared about… something. I wish we knew what.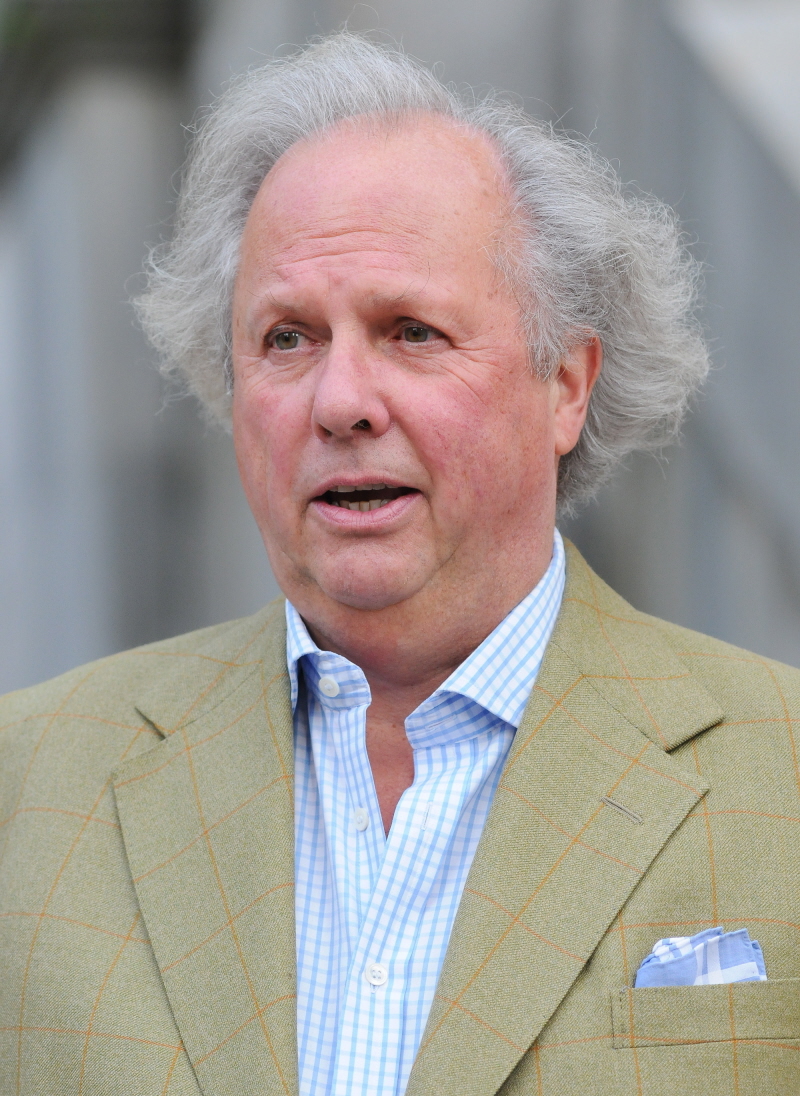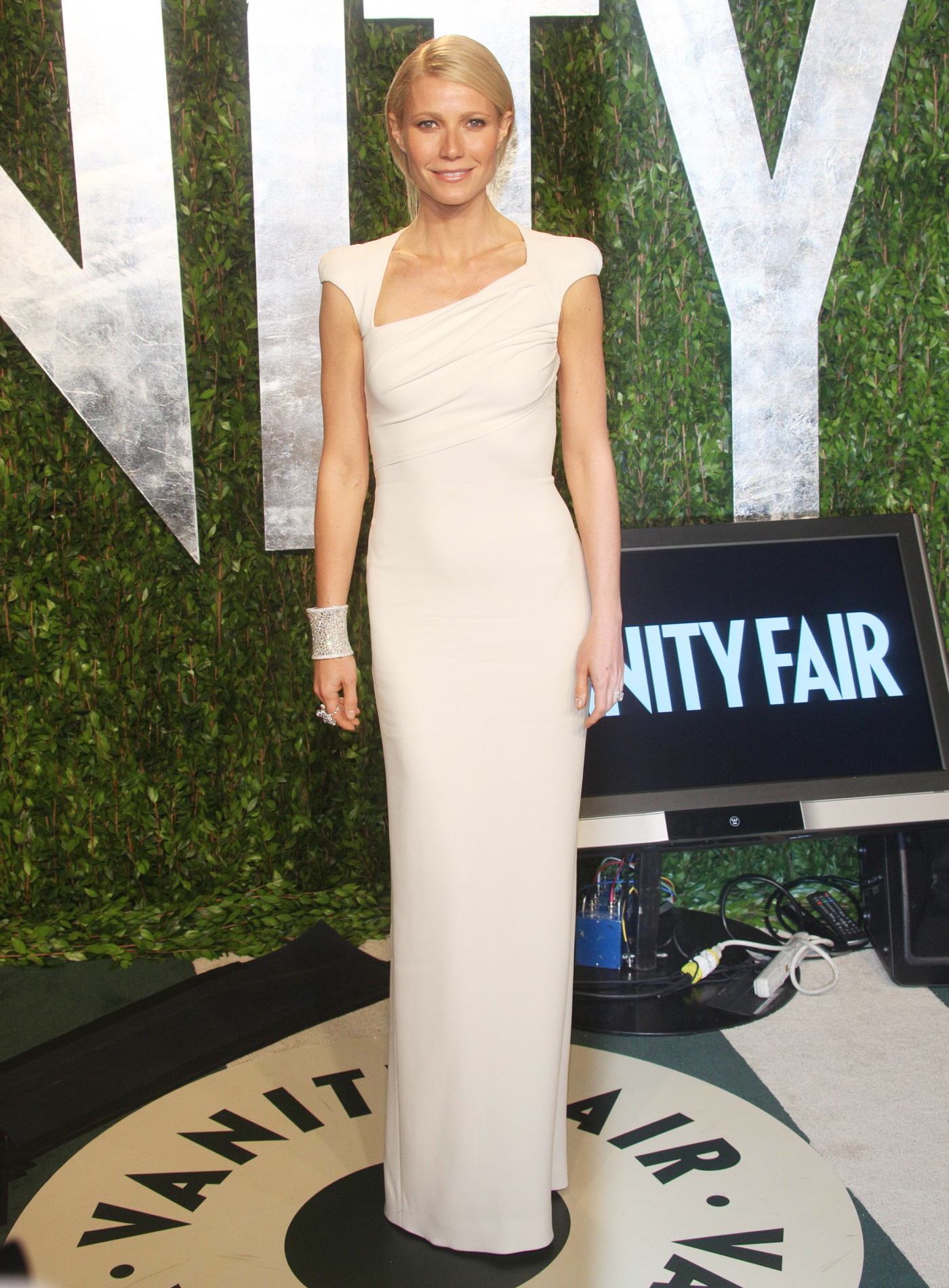 Photos courtesy of archive VF, WENN.