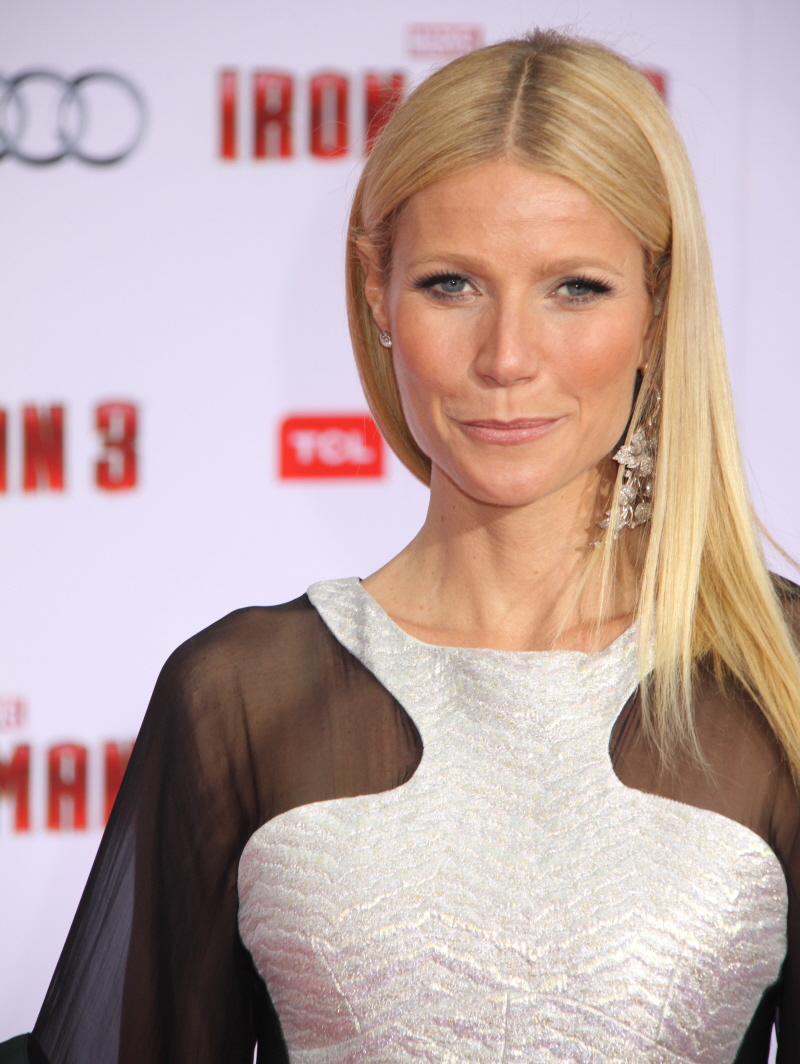 Months ago, Page Six and other outlets claimed that Vanity Fair was working on a torrid exposé of Gwyneth Paltrow. At the time, many assumed the article was supposed to be about Gwyneth's loose association with the truth and her weird Goop empire. Gwyneth "ordered" her friends not to talk to VF in an email that was probably supposed to be kept private. She seemed to shade VF pretty hard, like appearing in VF was so beneath her (but not People Mag, I guess). Well, Graydon Carter (the editor in chief of VF) had some words about Goop several days ago:
The on-going feud between Vanity Fair and Gwyneth Paltrow is about to explode after editor-in-chief Graydon Carter declared the magazine will still run a piece on the actress despite her attempts to block it.

"We started a story on her," editor-in-chief Graydon Carter told The Times in London. "We have a very good writer and it'll run."

Carter's admission comes five months after Page Six reported that the 40-year-old star was feuding with the mag. The actress had written an email to her famous friends in which she asked that they not speak to the magazine if contacted about her. (Paltrow, who's not averse to a little publicity, must be really worried about the story's contents.)

"Vanity Fair is threatening to put me on the cover of their magazine," Paltrow reportedly wrote. "If you are asked for quotes or comments, please decline. Also, I recommend you all never do this magazine again."

Carter defended his magazine. "We wouldn't be doing our job if there wasn't a little bit of tension between Vanity Fair and its subjects," he said. "In any given week, I can expect to hear from a disgruntled subject in Hollywood, Washington, or on Wall Street. That's the nature of the beast."

He also told London's Times that he felt more compelled to run the Paltrow piece after her alleged email went public. "Well, she sort of forced my hand," he explained.

"Some famous people believe that they live in a cone of celebrity that protects them," he said. "But it doesn't really exist anymore in LA unless they stay in."
It's like the Julian Assange/Fifth Estate thing – this is PR 101. If Gwyneth didn't want VF to do an article about her, she was going about it in the most half-assed, attention-seeking way possible. People keep bringing up the "exposé" VF did on Brad Pitt and World War Z – when Brad saw the writing on the wall (that VF was going to do a story, and more importantly that he couldn't hide the behind-the-scenes drama), his people worked with VF to buffer the story and massage the truth, and in the end, the VF piece didn't make Brad look very bad at all. Brad didn't send out bitchy emails to all of his friends. He handled it like a professional.
But until we actually get the Gwyneth story, all of us in the cheap seats are having fun wondering aloud what secrets VF will expose. A few weeks ago, Star Mag had a funny story about what VF "might" write about – go here to see. And now Page Six is Goop gossiping too:
What exactly is Gwyneth Paltrow afraid of from Vanity Fair? Sources exclusively tell Page Six the glossy magazine might be digging deep into her "friendship" with handsome Miami billionaire Jeff Soffer.

We first revealed back in June that Gwynnie had warned friends not to talk to Vanity Fair, which is working on a story about her. She e-mailed pals, "If you are asked for quotes or comments, please decline." VF editor in chief Graydon Carter this week told The Times of London, "We have a very good writer and it'll run."

Now we're told that researchers on the story by top VF writer Vanessa Grigoriadis have been asking Miami society sources questions about Paltrow and Soffer, who is considered Miami royalty, owns the lavish Fontainebleau Hotel and recently married Elle Macpherson.

One said, "Vanity Fair is asking if Gwyneth had an affair with Jeff back in 2008 when he reopened the Fontainebleau. He flew her in for the party, and she stayed at his house." Paltrow has been married to Coldplay rocker Chris Martin since 2003. They have two kids, Moses and Apple.

Paltrow — who wore a revealing little white dress to the resort's reopening — sparked speculation about her relationship with Soffer after she attended a Victoria's Secret party there and "remained closed off in a private section with Soffer," The Post reported at the time.

Soffer reportedly gave Paltrow a private tour of the hotel, whisking her away in his Bentley, and the following day, she joined him on his yacht with Kate Hudson.

The Post also reported at the time that Martin and Paltrow had been on the rocks for months. Her rep explained back then, "Jeff Soffer is a friend of Gwyneth." Neither Paltrow's nor Soffer's reps got back to Page Six on Thursday.

Other juicy VF topics could be Gwyneth's epic falling out with ex-best friend Madonna, her Goop transformation and her casting-couch experiences. She told Elle, "When I was starting out, someone suggested that we finish a meeting in the bedroom. I left. I was pretty shocked."
I remember the Jeffrey Soffer gossip surprisingly well. It was around that time that Chris and Gwyneth seemed really rocky and like their marriage wouldn't last through the year. Chris and Gwyneth were barely in the same country together that year, and it was very noteworthy when Gwyneth went down to peasanty Florida to spend a lot of "private time" with a billionaire. Some people even thought Soffer would end up as Goop's jumpoff from Chris. But is this really the biggest scandal they could dig up about Goop? An alleged affair she had five years ago? Meh.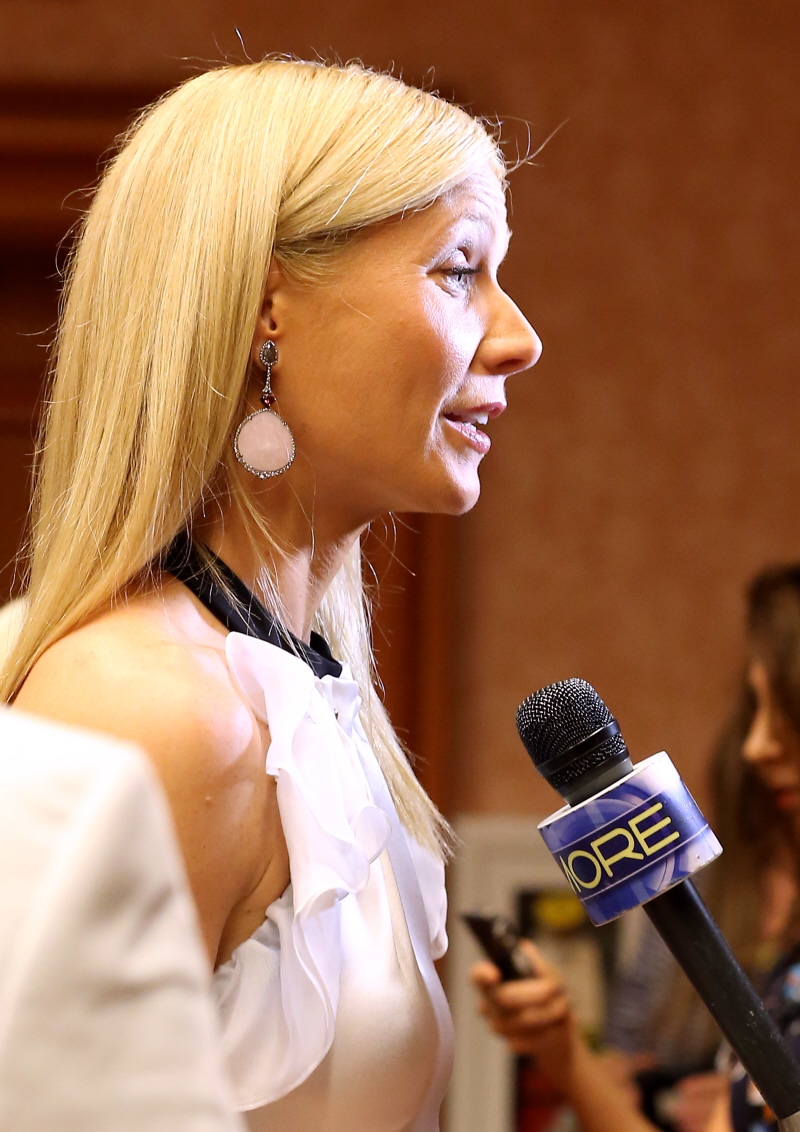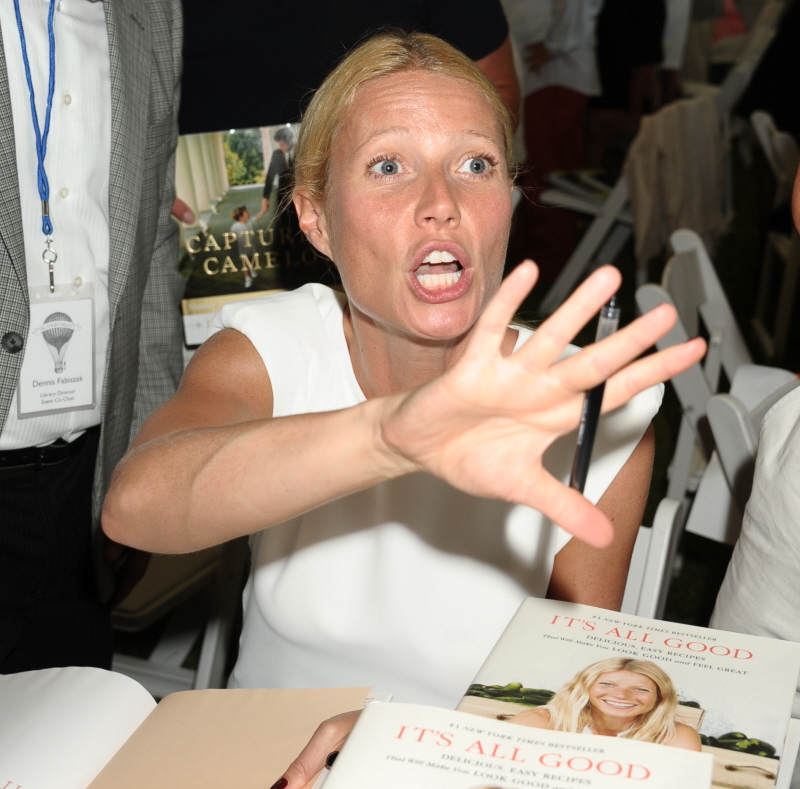 Photos courtesy of WENN.