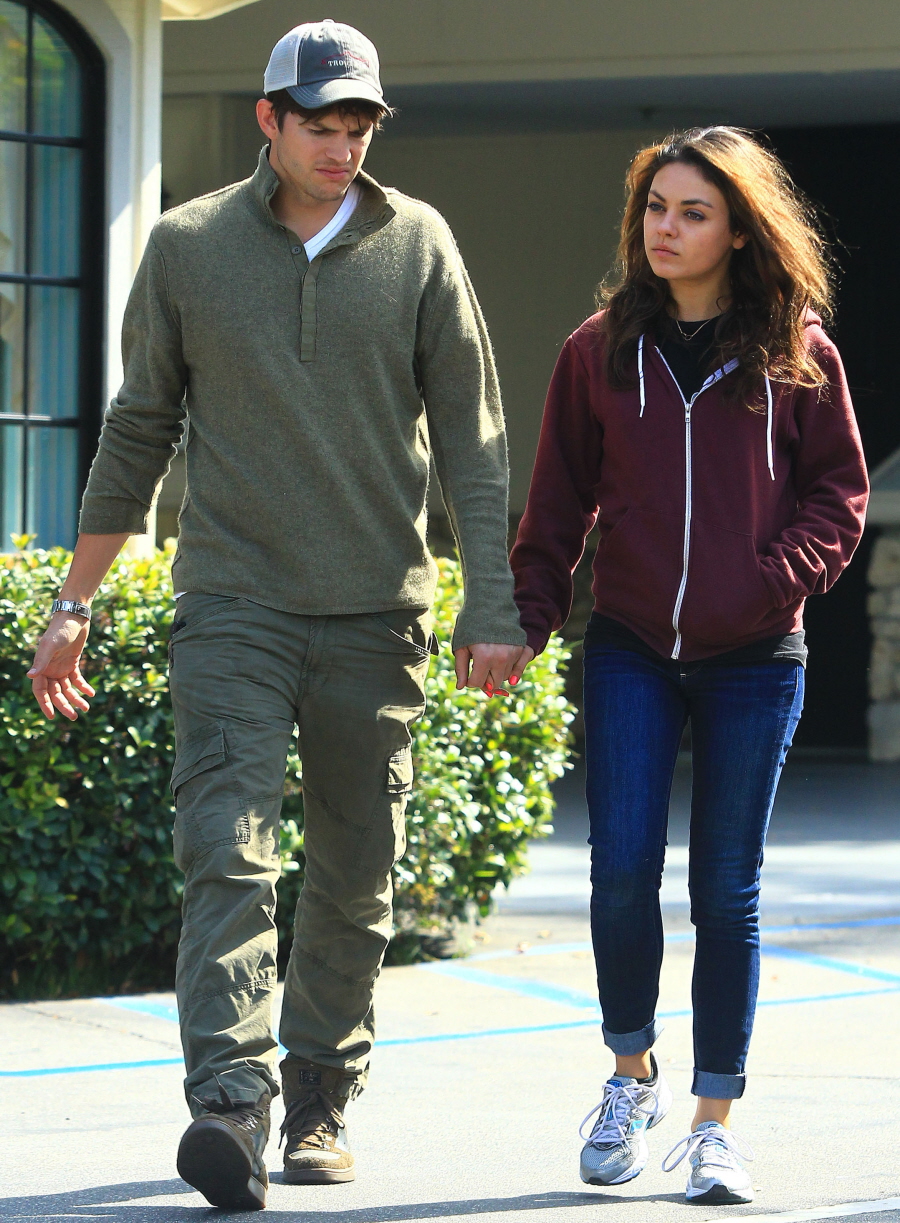 It's no surprise that as soon as Ashton Kutcher and Demi Moore's divorce was finalized one month ago that there would be a renewed round of gossip around a possible engagement between Ashton and Mila Kunis. Mila and Ashton have been together for more than a year and a half now… I think they got together in March of 2012, actually. They're apparently living together, they travel together, when one of them is working, the other one comes too. They are very much coupled-up. I also saw that Mila has joined Ashton's family for the holidays. I fully expect to hear an engagement confirmation between now and Valentine's Day. The tabloids expect it too:
Could Mila Kunis get an engagement ring for the holidays? The Jupiter Ascending actress, 30, is spending her second holiday season with boyfriend Ashton Kutcher and family (this past weekend, Kunis and Kutcher, 35, were spotted in his native Iowa) — and, now that Kutcher and ex Demi Moore have at least finalized their once-contentious divorce, the private but captivating couple are gearing up for the next step, multiple sources tell Us Weekly.

"They talk about getting married and having kids," one pal tells Us. Indeed, the friend continues: "An engagement is imminent."

Dating for nearly two years, the former That 70s Show costars are "inseparable," another friend notes. When not working herself, Kunis is a frequent visitor to the set of Kutcher's super-smash sitcom Two and a Half Men. "They hang in his trailer," a set insider says.

The Ukrainian-born beauty has helped mellow out the former party boy, who legally parted ways with Moore, 51, back in November, two years after their dramatic split. Instead of wild nights out, Kutcher and his beloved prefer nights in at their shared $10.8 million Hollywood Hills home. "Ashton and Mila cook together," a Kutcher pal says. "He knows he ended up with the right girl."
Yeah. This is happening, I'm pretty sure. The only question I have is whether Mila is pregnant to boot. We've been Bump Watching her for months now, but I guess we just have to acknowledge that Mila has had a series of food babies. Maybe. But seriously, we're living in a world where Ashton Kutcher (!!!) and Mila Kunis are probably going to have a baby sometime soon. Think about that.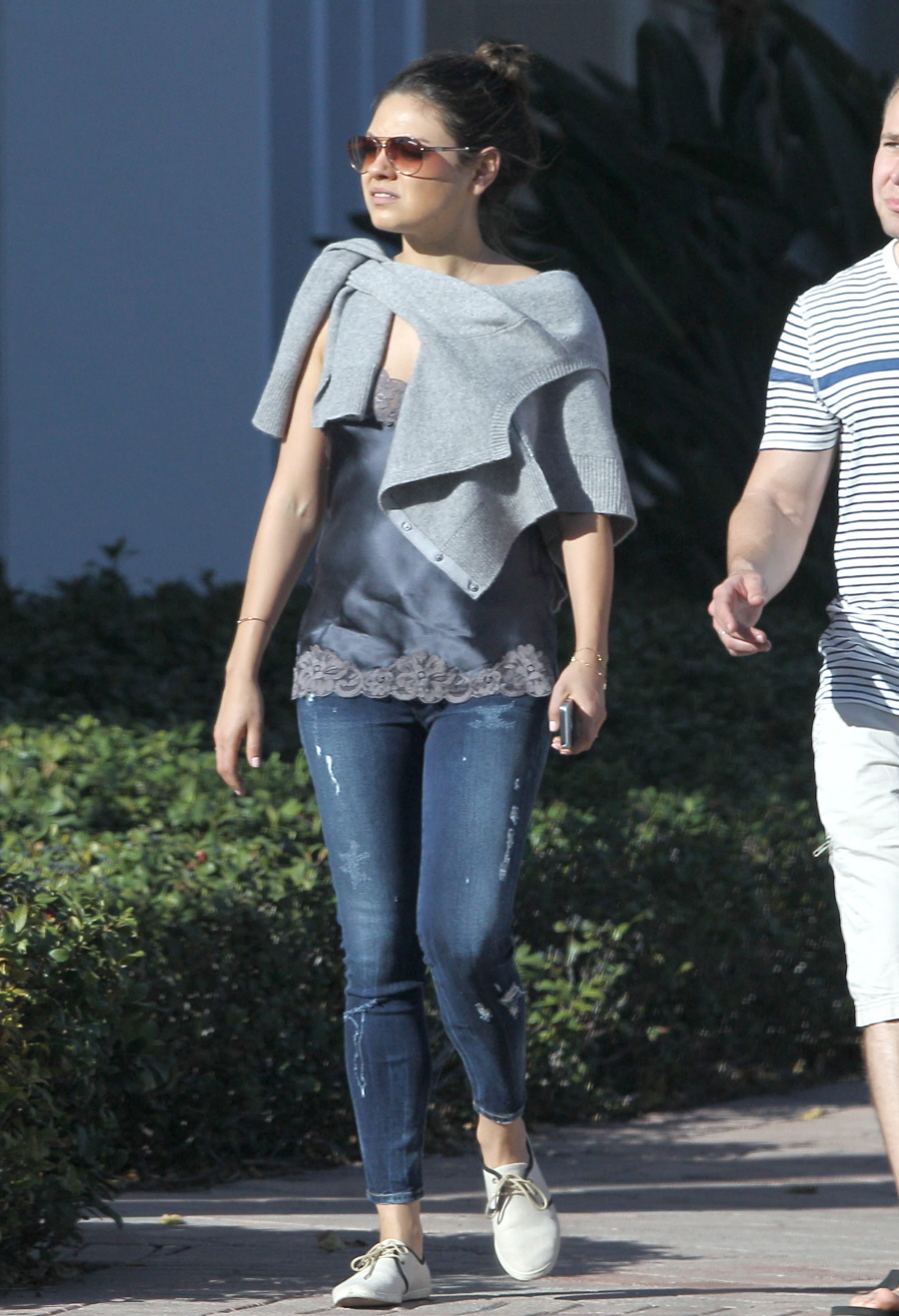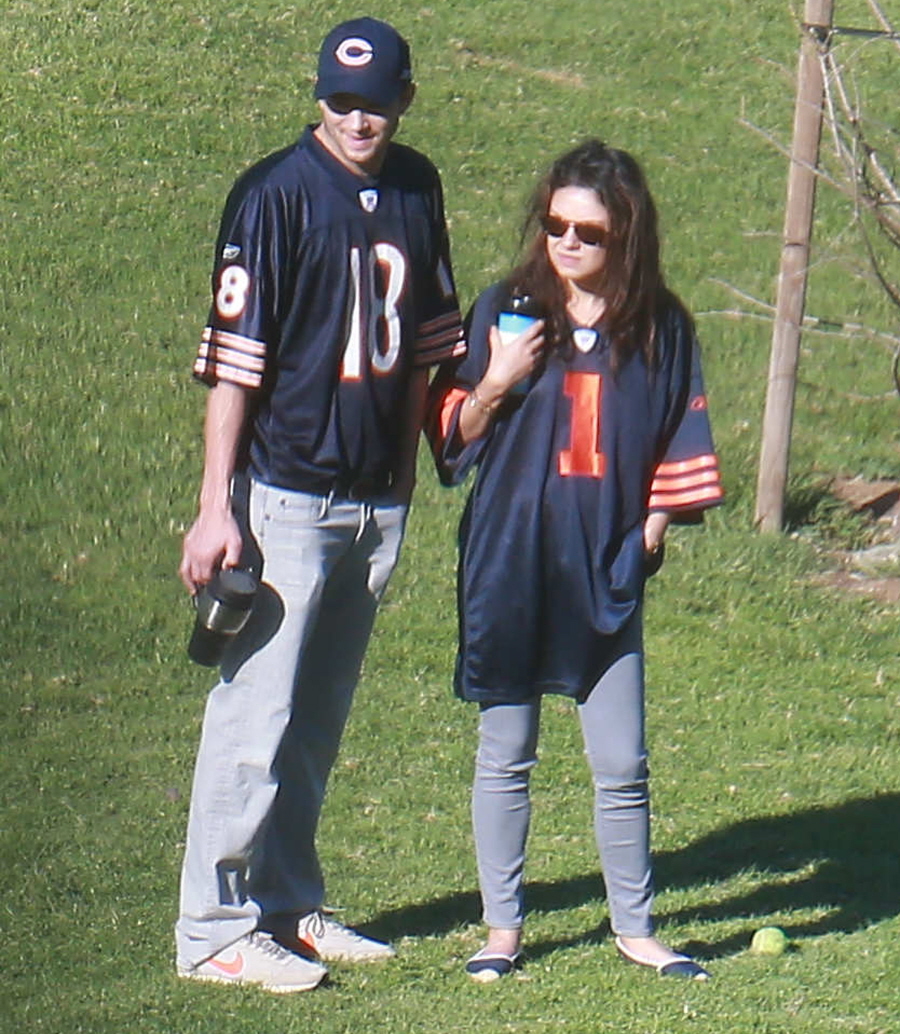 Photos courtesy of Fame/Flynet.