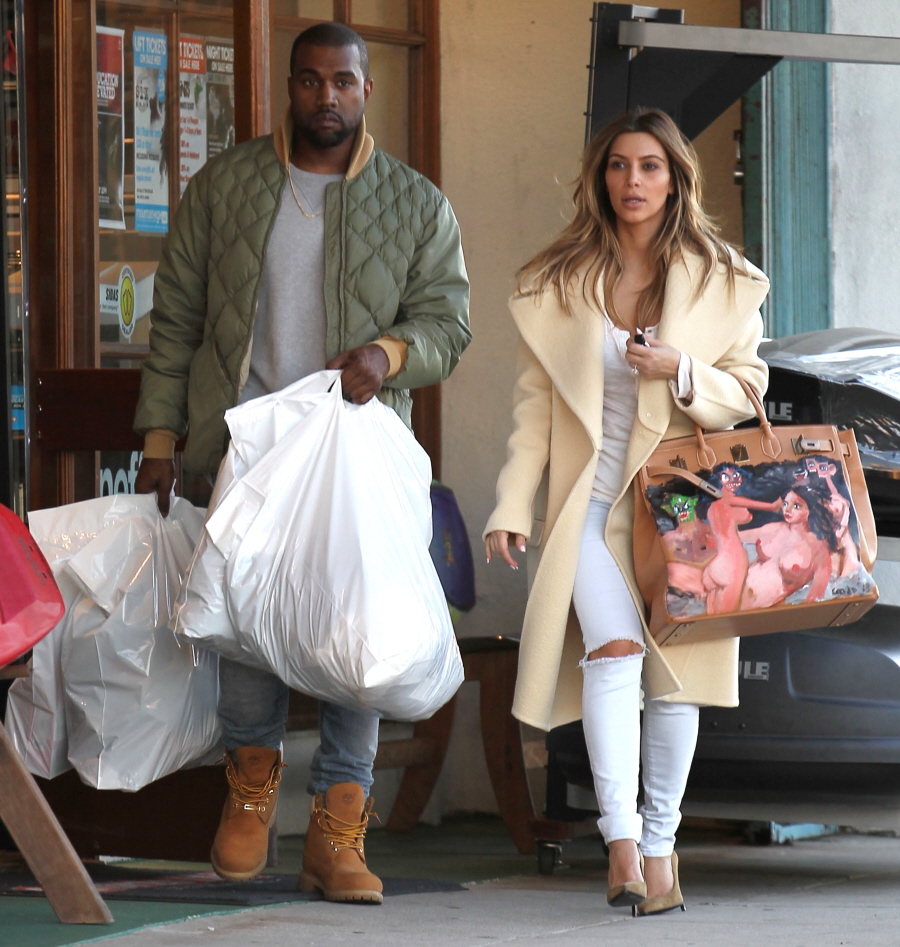 Here are some new photos of Kim Kardashian and Yeezington out and about yesterday in LA. Apparently, they were shopping at a "sporting goods store". Look at how many bags Kanye is carrying. Was he just lured in by some post-Christmas discounts? Or did Kanye not get what he wanted for Christmas so he made Kim go out shopping with him the next morning? Anyway, pay close attention to what Kim is wearing and what she's carrying. First of all… I love that coat. Say what you will about Kanye forcing Kim to wear Riccardo Tisci's passive-aggressive designs, but Kanye has greatly improved Kim's coat game. Next, take a gander at Kim's Birkin bag. Can you see it? I'll give you a better look: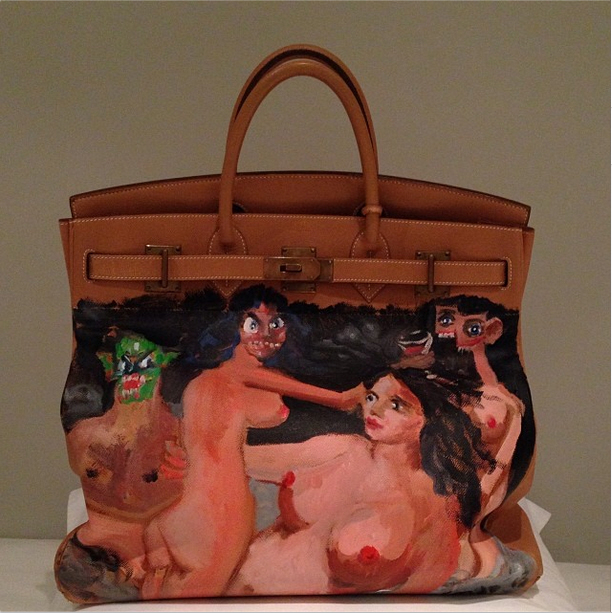 Kim posted this Instagram photo with these hashtags: #HandPaintedGeorgeCondo #HermesBirkin #OneofOne #ChristmasPresentFromYeezy. So, Yeezington gave her an obscene, not-pretty, hand-painted hellscape Birkin bag for Christmas. And Kim was so pleased that she just had to carry it on their first post-Christmas outing. Which is what I would do too, just use it on December 26th, then find some excuse to not carry it ever again. "Oh, baby, the brown Birkin doesn't go with my all-black outfit!" Or: "Riccardo made me a really cute Givenchy purse, I think I'll carry that instead." And on and on. The real question is… does George Condo (who has worked with Kanye many times before) kind of passively-aggressively hate Kim too? Also: Yeezington should have just gotten her a cute piece of jewelry. Like, a bracelet or a necklace or something. She would have loved a fancy charm bracelet, I'm sure.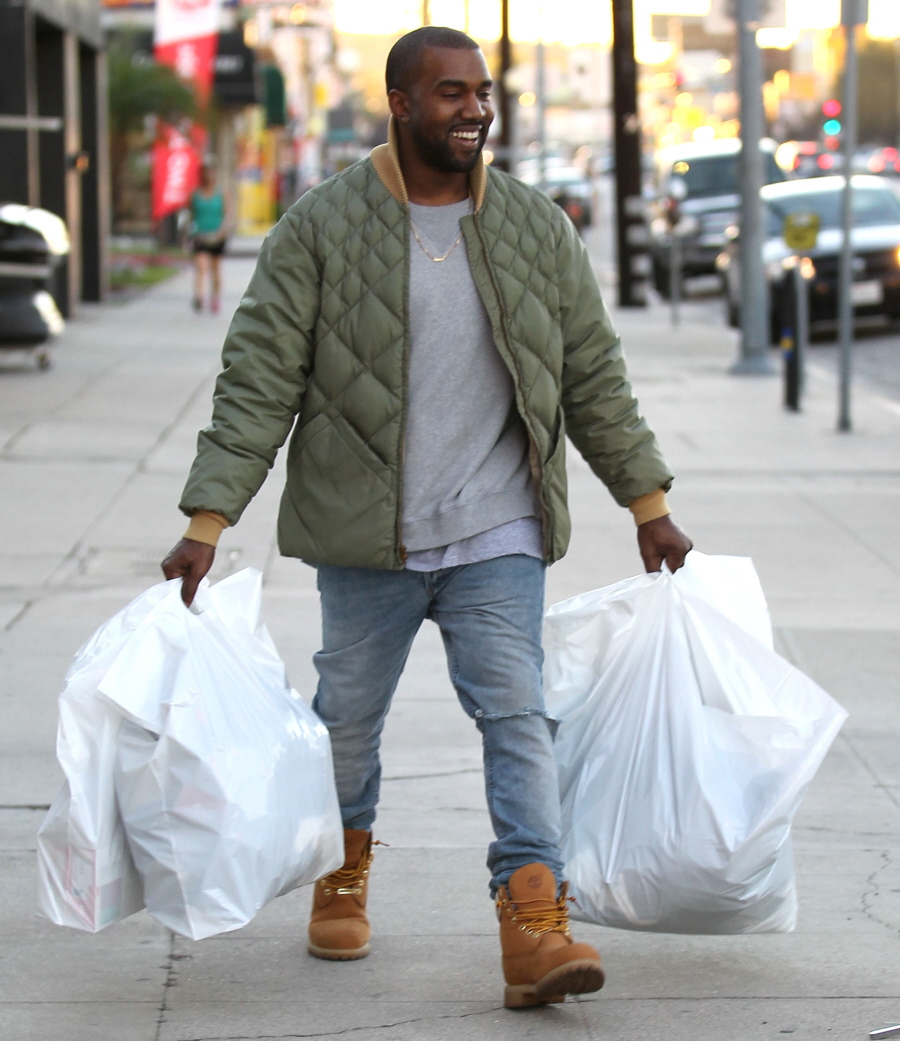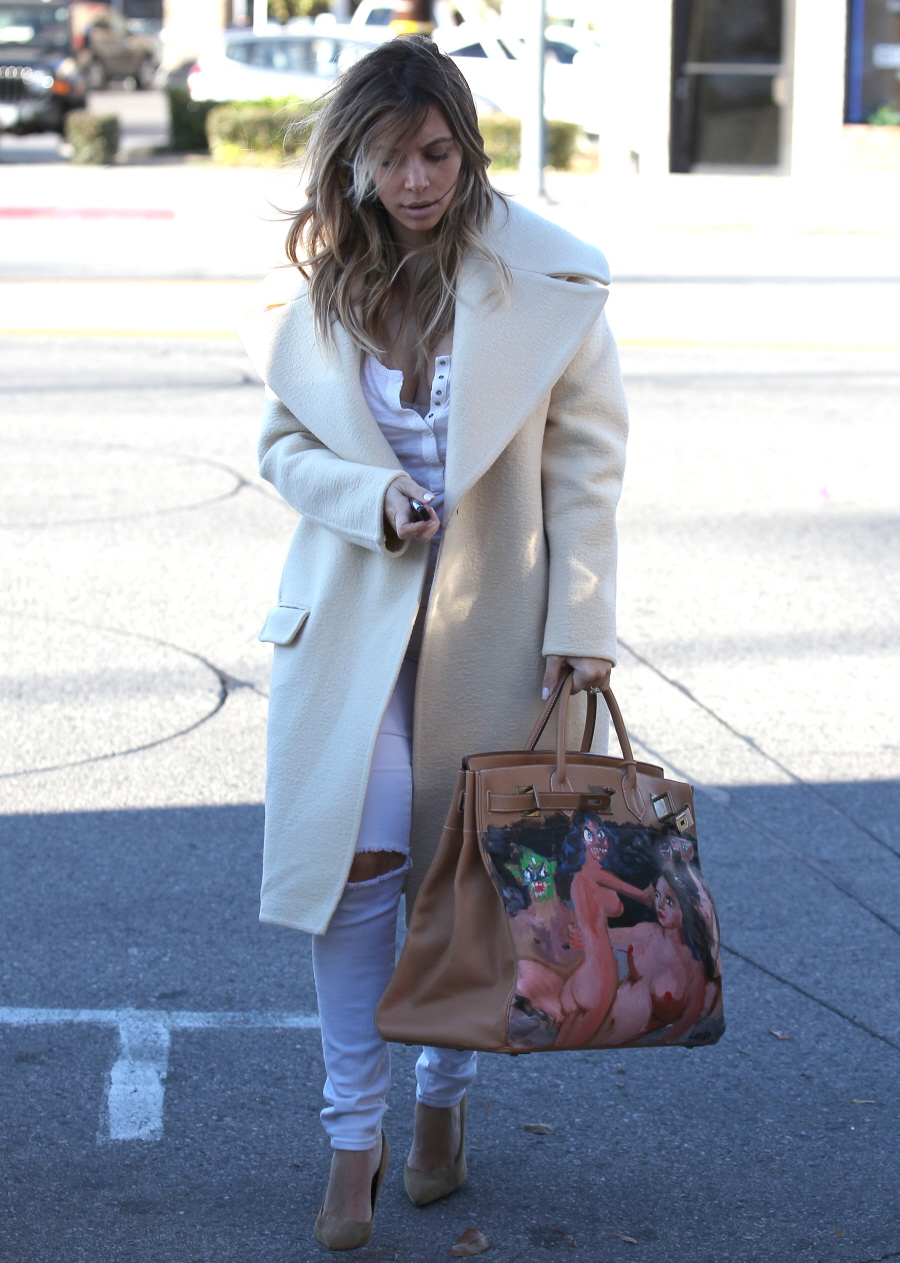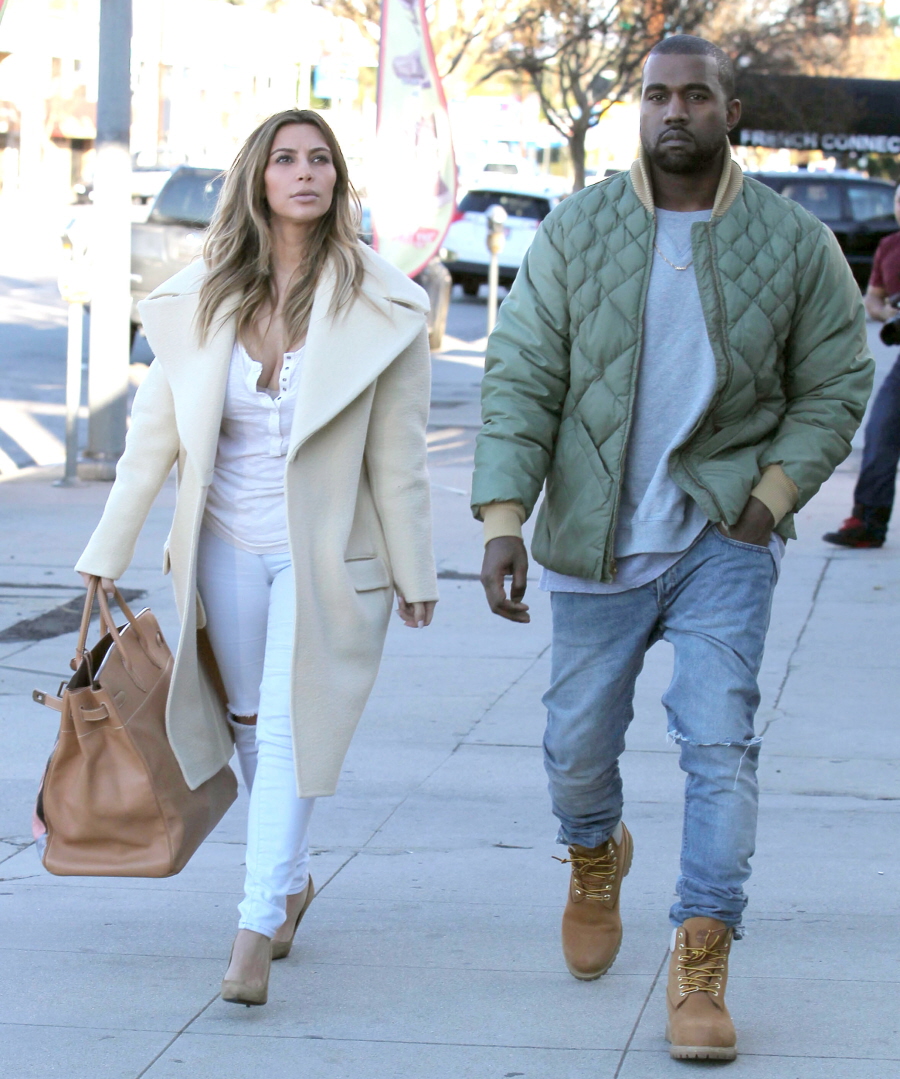 Photos courtesy of Fame/Flynet and Kim's Instagram.