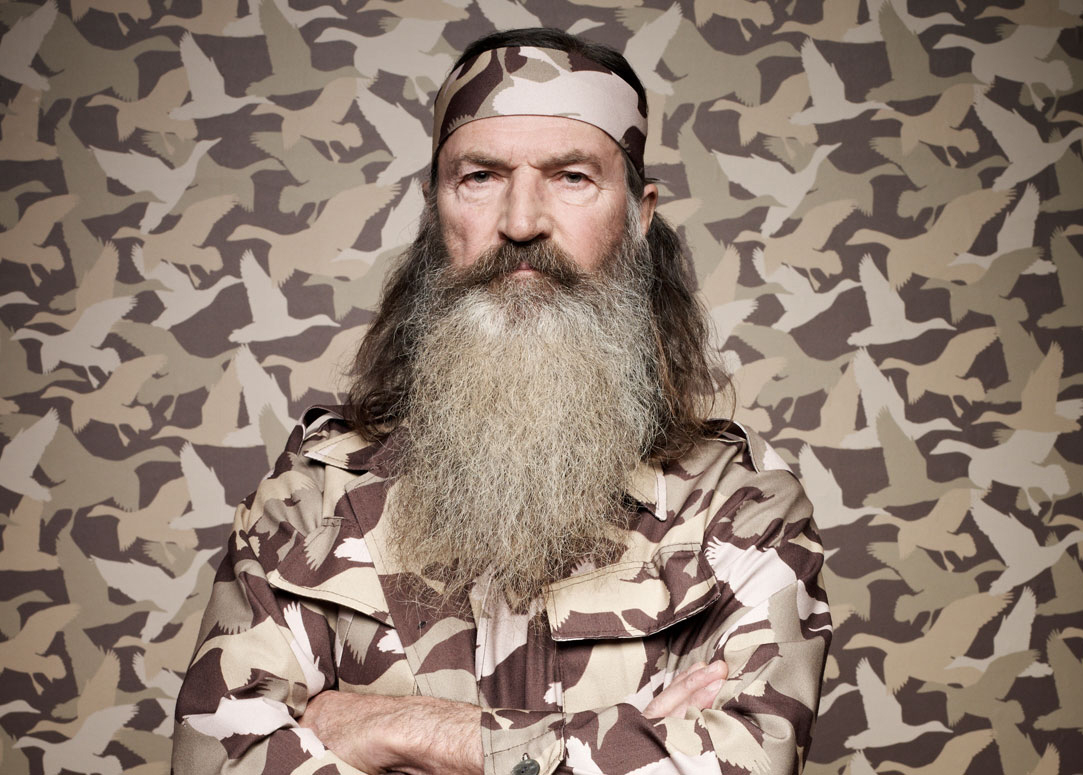 When the Duck Dynasty/Phil Robertson story first broke, it was interesting to me from a freakshow/pop-culture perspective, as in… "wow, that Duck Dynasty dude sure gave a crazy, racist, offensive, homophobic interview, let's see what happens now." But once it became hyper-political, with various Republican legislators and wannabe Tea Party celebrities whining about "free speech," the story became less fun and more stupidly aggravating.
Within 24 hours after the GQ interview dropped, A&E put Robertson on "suspension" and 24 hours after that, his family was all "we won't do the show without him." There was a pseudo-standoff, with everyone trying to figure out how much money they would lose versus which groups they would be willing to offend. Cracker Barrel tried to pull out of the Duck Dynasty crap, but the pro-Duck forces put the hammer down and Cracker Barrel had to reverse their decision within a day. It was a sad state of affairs. And now it looks like the wingnuts have won. A&E is lifting Phil's "suspension" which I think we all predicted. Here's A&E's statement:
As a global media content company, A+E Networks' core values are centered around creativity, inclusion and mutual respect. We believe it is a privilege for our brands to be invited into people's home and we operate with a strong sense of integrity and deep commitment to these principals.

That is why we reacted so quickly and strongly to a recent interview with Phil Robertson. While Phil's comments made in the interview reflect his personal views based on his own beliefs, and his own personal journey, he and his family have publicly stated they regret the "coarse language" he used and the misinterpretation of his core beliefs based only on the article. He also made it clear he would "never incite or encourage hate." We at A+E Networks expressed our disappointment with his statements in the article, and reiterate that they are not views we hold.

But Duck Dynasty is not a show about one man's views. It resonates with a large audience because it is a show about family… a family that America has come to love. As you might have seen in many episodes, they come together to reflect and pray for unity, tolerance and forgiveness. These are three values that we at A+E Networks also feel strongly about.

So after discussions with the Robertson family, as well as consulting with numerous advocacy groups, A&E has decided to resume filming Duck Dynasty later this spring with the entire Robertson family.

We will also use this moment to launch a national public service campaign (PSA) promoting unity, tolerance and acceptance among all people, a message that supports our core values as a company, and the values found in Duck Dynasty. These PSAs will air across our entire portfolio.
[A&E's statement via Deadline]
Correct me if I'm wrong, but GLAAD stopped short of calling for a boycott, correct? They never did formally say, "Dear America, please boycott Duck Dynasty and all of their corporate sponsors," correct? And the NAACP didn't call for a boycott either. So… it's not like this is some huge "F—k you" to GLAAD or the NAACP. They were just like, "Damn, we're offended. Yikes." And A&E was like, "Yeah, we hear you, but we make so much money off these bigots, do you mind if we just keep on doing it?" And GLAAD was all, "Ugh, this sucks." Actually, GLAAD did release a statement following A&E's decision: "Phil Robertson should look African-American and gay people in the eyes and hear about the hurtful impact of praising Jim Crow laws and comparing gay people to terrorists. If dialogue with Phil is not part of next steps then A&E has chosen profits over African-American and gay people – especially its employees and viewers." Once again, not a boycott. Just a public shaming. Which – I think we can see now – doesn't matter to A&E as long as the money is rolling in.
As you can imagine, for the Duck Dynasty defenders, this is VICTORY. This is their hard-earned victory against the forces of… whatever. I doubt they really understood what this controversy was really about. And now A&E is part of the "bigots are victorious" narrative. But A&E doesn't care because they're swimming in bigot-money. Everybody wins. Even People Mag got a statement from an unnamed source close to the Robertson family: "The family is happy that they can put this behind them. It got a little out of hand. Phil has never been disrespectful to anyone and treats everyone with kindness. He made some comments off the cuff that he shouldn't have made, and he knows that. The family knows his heart and knows that he wasn't trying to be hurtful. They just want to finish celebrating the holidays and are looking forward to getting back to work." He "knows" he shouldn't have made the comments? Then why did he double-down on the GQ article after it came out?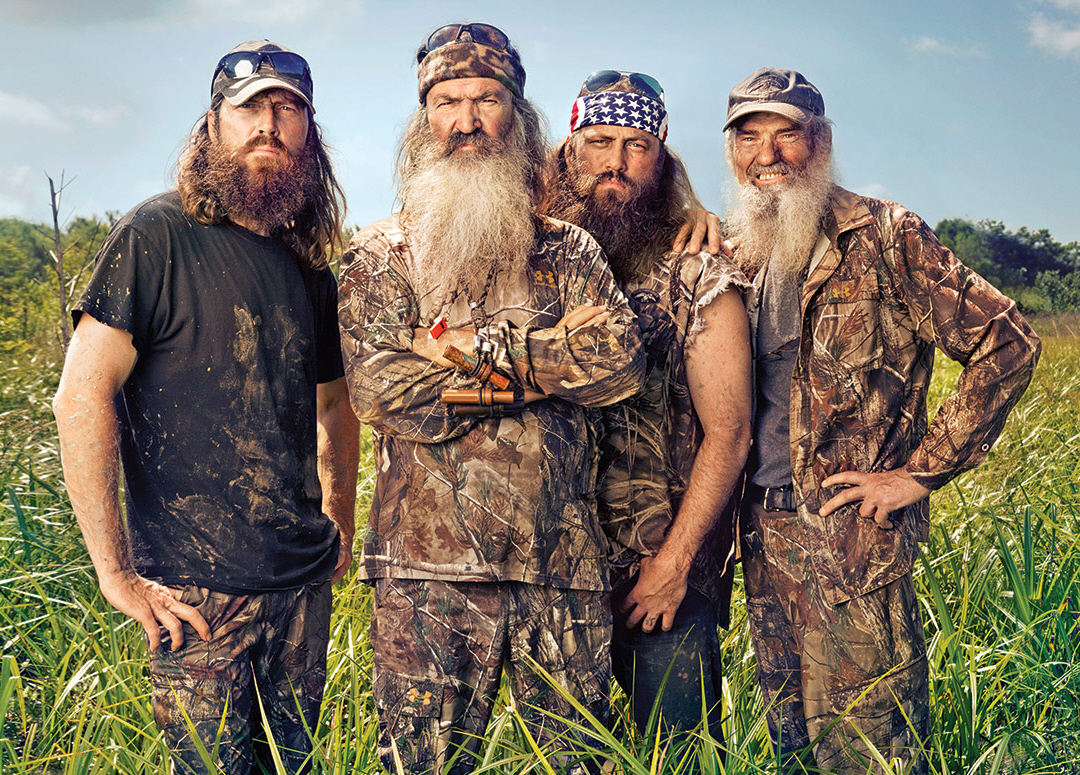 Photos courtesy of Parade.