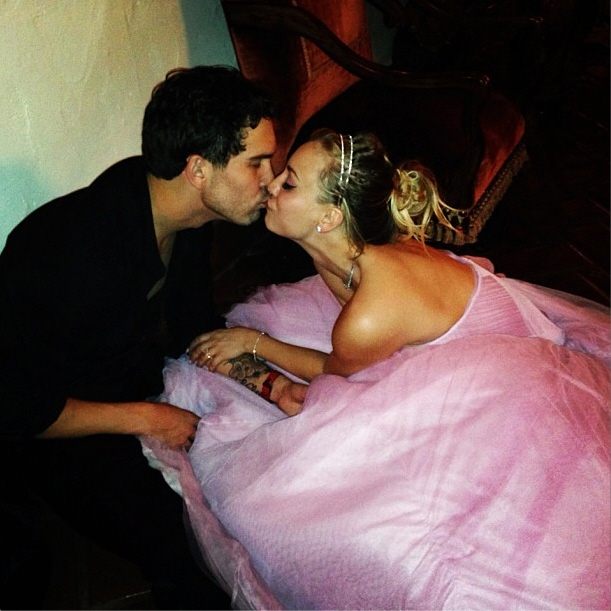 I know this is sort of a lame thing to admit, but I really like when celebrities post wedding photos to their social media sites. I absolutely hate when they do posed wedding photos and only release them to one media outlet, like People Magazine – it just seems more egalitarian and less stuffy to release a couple of wedding photos on Twitter or Instagram. And so I have to give Kaley Cuoco some credit – she got married yesterday and they only reason we know that is because she posted a photo (the header photo) on Instagram with the message "Yep

#thesweetings".
The new year is starting out with a big bang for Kaley Cuoco. The actress, 27, posted an Instagram photo Wednesday of herself in a big (pink!) gown, kissing her beau of six months, tennis pro Ryan Sweeting.

The caption: "Yep #thesweetings."

It was a whirlwind romance for the star and her beau, 26, who were engaged just three months after they were first spotted together.

But friends say this couple is meant to be. "Ryan is such a good guy," says a Cuoco pal. "They make each other so happy."

Said the actress in September: "I know that it seems a little crazy on paper but it works for us … From day one, I just knew immediately and it's been magic."
Well, congrats to her. I don't really think it WAS lightning in a bottle or whatever – I think she started to date Ryan as a way to stick it to Henry Cavill, just because she got with Ryan so quickly after Cavill. But! Even if the relationship began with bad intentions, I do think Kaley and Ryan are probably good together. He seems like an easy-going guy and it seems like he's fine with Kaley being "the star" of the relationship. Good for them. No comment on the pink wedding gown though.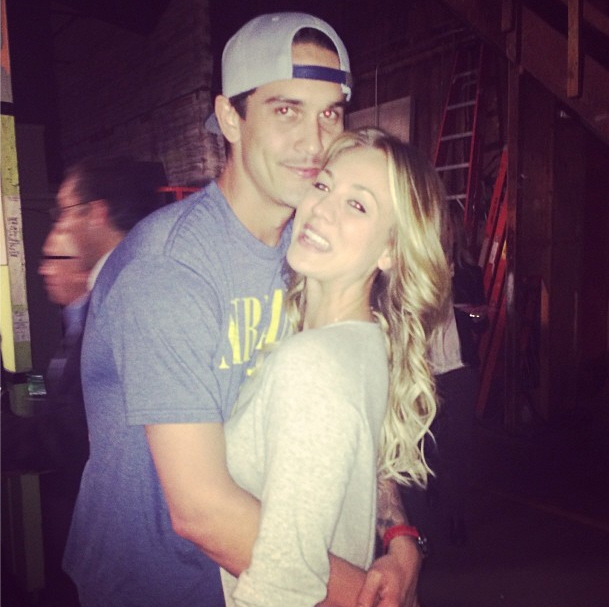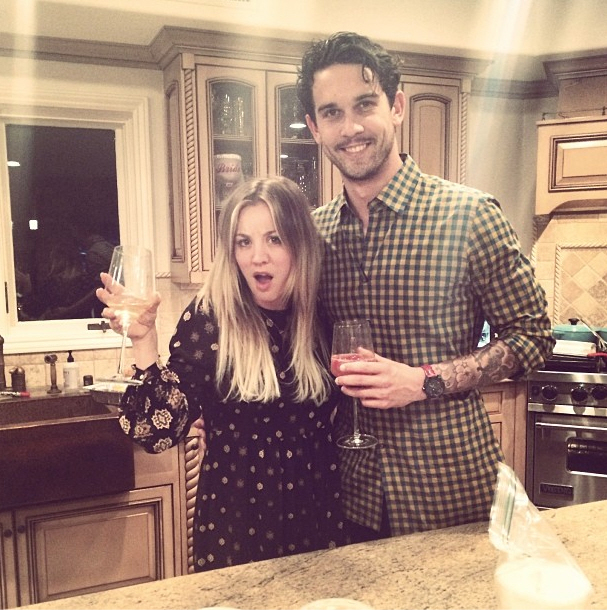 Photos courtesy of Fame/Flynet, Kaley's Instagram.