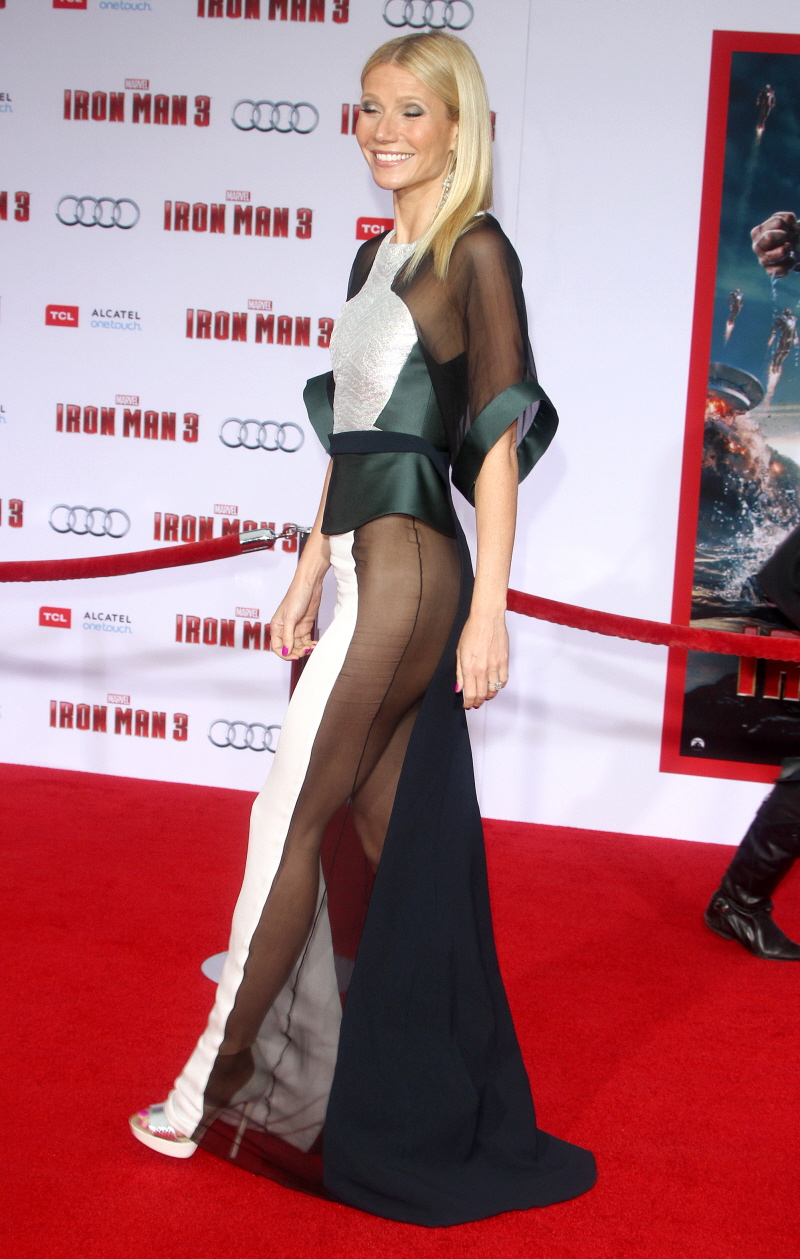 Do have any idea how many times Gwyneth Paltrow has "recommended" a detox for all of the peasants? SO MANY TIMES. I've lost count. Before she even began her stupid Goop-letters, she only recommended extreme detoxes in interviews, but once she created the Goop-letter platform, she went a little detox-crazy. The first few years of Goop, I swear, Gwyneth was recommending juice cleanses and no-solid "detoxes" every month. The past year or so, she's been toning it down a little bit more, especially since her new thing seemed to be starving her children of eggs, pasta, rice, eggs and milk (although she later denied it, I personally never believed her denial). Still, Goop does manage to recommend a cleanse or detox every few months, and what better way to start 2014 than with yet another Goop-cleanse?
If you want to read Goop's New Year's detox, go here to read this week's Goop-letter. The basics? Lots of lemon water and herb tea through the day, with a "clean" soup for lunch and some kind of light poultry or fish dish for dinner. Gwyneth really went out of her way to recommend a detox with "solid food" (at least for one meal a day) this time around. She's slowly learning. Baby steps. But that hasn't stopped one nutritionist type to cry foul on Goop:
As much of the East Coast is battered with blizzard conditions, it might seem like a good time for a hearty bowl of oatmeal or mashed potatoes. But Gwyneth Paltrow thinks fans should curl up with a nice mug of water — with lemon if they're lucky.

Wannabe lifestyle guru Paltrow released her annual New Year's detox diet through her Goop newsletter on January 2, and it is heavy on water and spices and little else. Now, a top nutritionist tells RadarOnline.com exclusively that she's advocating a "starvation-type-diet" that could be seriously dangerous for anyone who follows it.

Day One of Paltrow's diet, for example, starts off with a glass of "room temperature lemon water." At 8 am, dieters may indulge in a mug of herbal tea. At 10, for breakfast, it's still more tea with various spices and just two tablespoons of almond butter mixed with half a cup of almond milk. At 11:30, it's time for tea or lemon water again. And at 1:30, her recipe for lunch — which serves four! — includes just one cup of chickpeas, six cups of water, one large onion, juice from three lemons and salt and pepper. Three hours later, dieters can snack on a paté made from 3/4 cup of walnuts, one cup of lentils, one large onion and seasonings. Finally, dinner time is 1/4 of a stuffed squash.

Hungry yet?

"Basically, there is no food until about 4 in the afternoon, which for a 'winter' detox should be the opposite!" Dr. Fred Pescatore, MPH, CCN tells Radar exclusively.

In addition, he says, "The only foods on tap are foods meant to make you eliminate [waste] one way or the other. It is essentially a three-day fast with a bit of protein thrown in."

"There is no doubt that this will make you lose weight," Dr. Pescatore points out, "as this is a starvation-type-diet with lots of liquid to make you feel full, but nothing to nourish the body or soul. … It's basically no food or nutrition."

Would-be-dieters would be better off, Dr. Pescatore [www.logicalhealthalternatives ] says, switching things up. "As for plain detox diets, the food is best eaten [early], especially in the winter when we are hungrier in the morning," he explains. "Try working, being a mother, or just trying to exercise on this detox. You would never make it through the day!"
Poor Gwyneth. No one understands how she suffers with her fancy eating disorder, which she disguises as a constant plea for the peasantry to simply STARVE themselves for her. What it must be like in that Goop-brain as she tries to process the idea that some people like to eat food throughout the day so that they will have energy to function. HOW GAUCHE.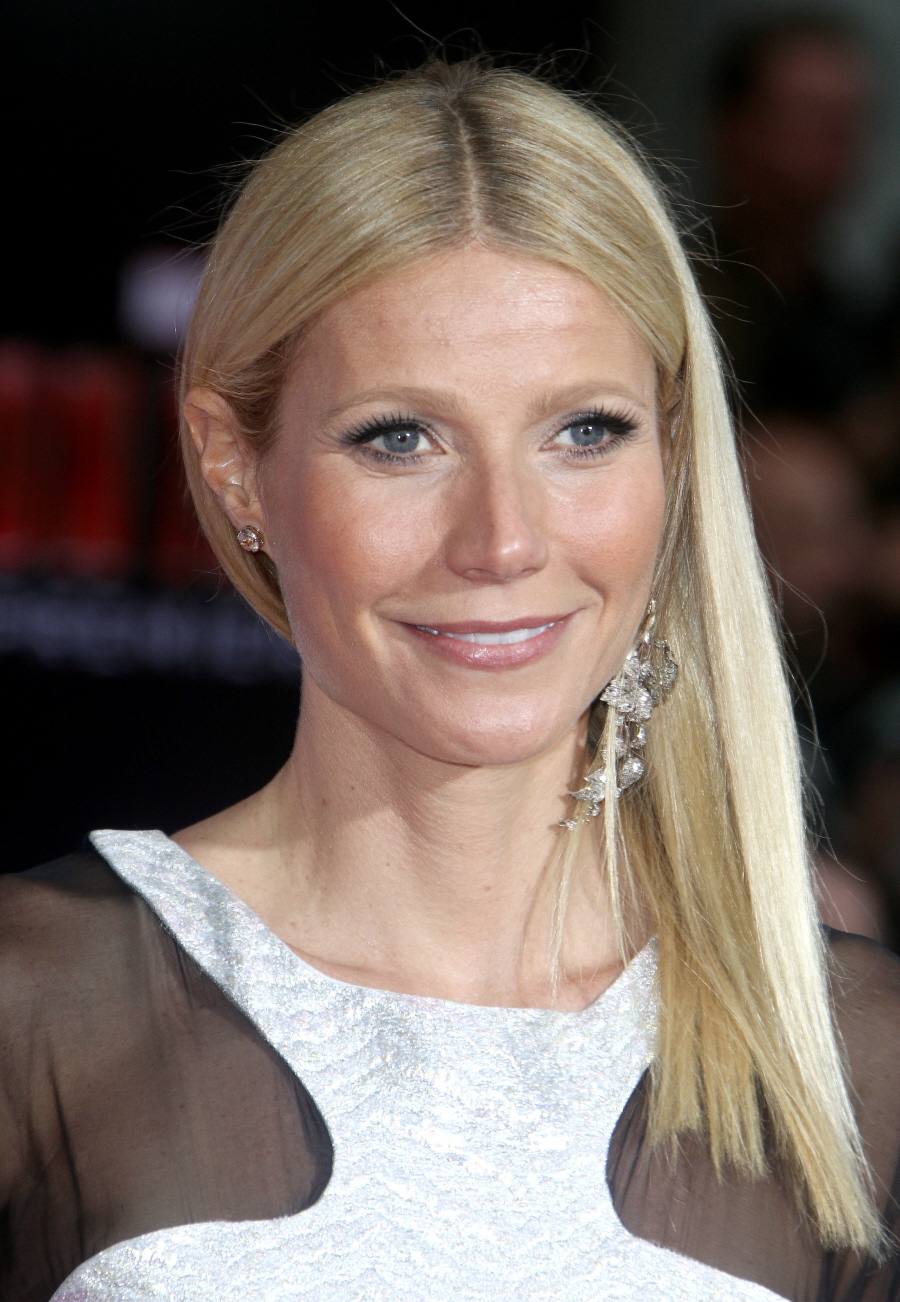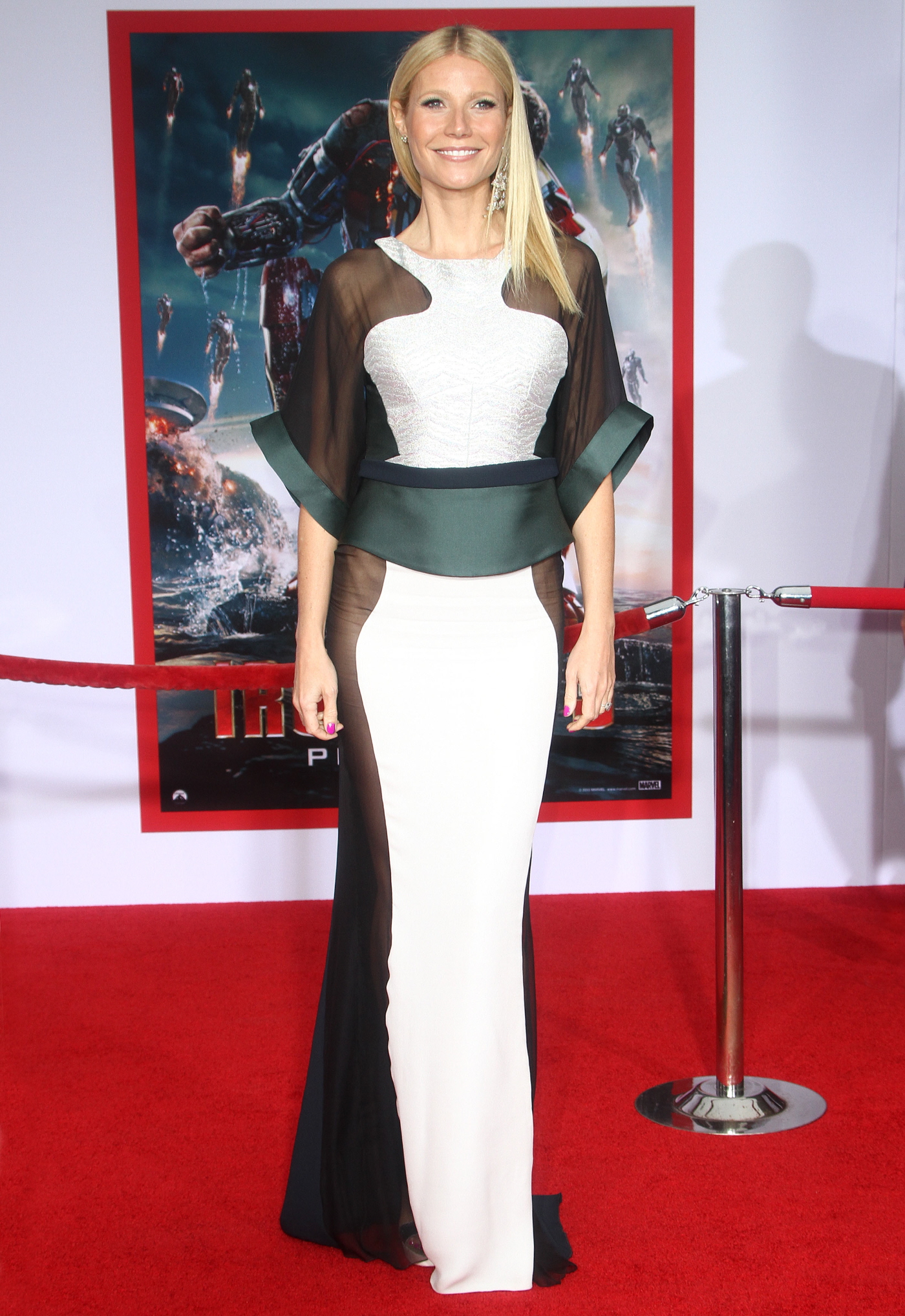 Photos courtesy of Fame/Flynet.