Miranda Kerr was in NYC over the holidays, I believe. I think she was in New York for both Christmas and New Year's, and Miranda and Orlando Bloom were seen out and about in Manhattan leading up to Christmas. First Christmas as a separated couple and they probably spent it together for Flynn's sake. I hope they remember that when it gets harder in a few years. And it will get harder, especially since Miranda seems to have a revolving door of suitors these days. There was Leonardo DiCaprio, then there was Australian billionaire James Packer (who is recently separated himself), and now Page Six says that Miranda was out with some mystery dude last week too:
Miranda Kerr was spotted with friends at the Carlyle Hotel Friday night, including a mystery man with whom she seemed awfully close.

Kerr was spotted having drinks with friends at Bemelmans Bar.

"They were all chatting," our spy told us, adding that the mystery fella kept, "leaning in towards her throughout the night."

Kerr recently split from Orlando Bloom. But the group bolted into the night when they were told it would cost them $30 extra to hang around for a jazz show.
It could just be a friend. Maybe. Who knows? I thought the ultimate goal for Miranda would be to land Leonardo, but that was before the Packer rumors. Who would walk away from a possible billionaire hookup for some random dude that Page Six can't even identify? Even though she's the human equivalent of oatmeal, I have to admit that I'm kind of fascinated by Miranda's game and I'm interested in seeing who her first "official" guy will be post-Orlando.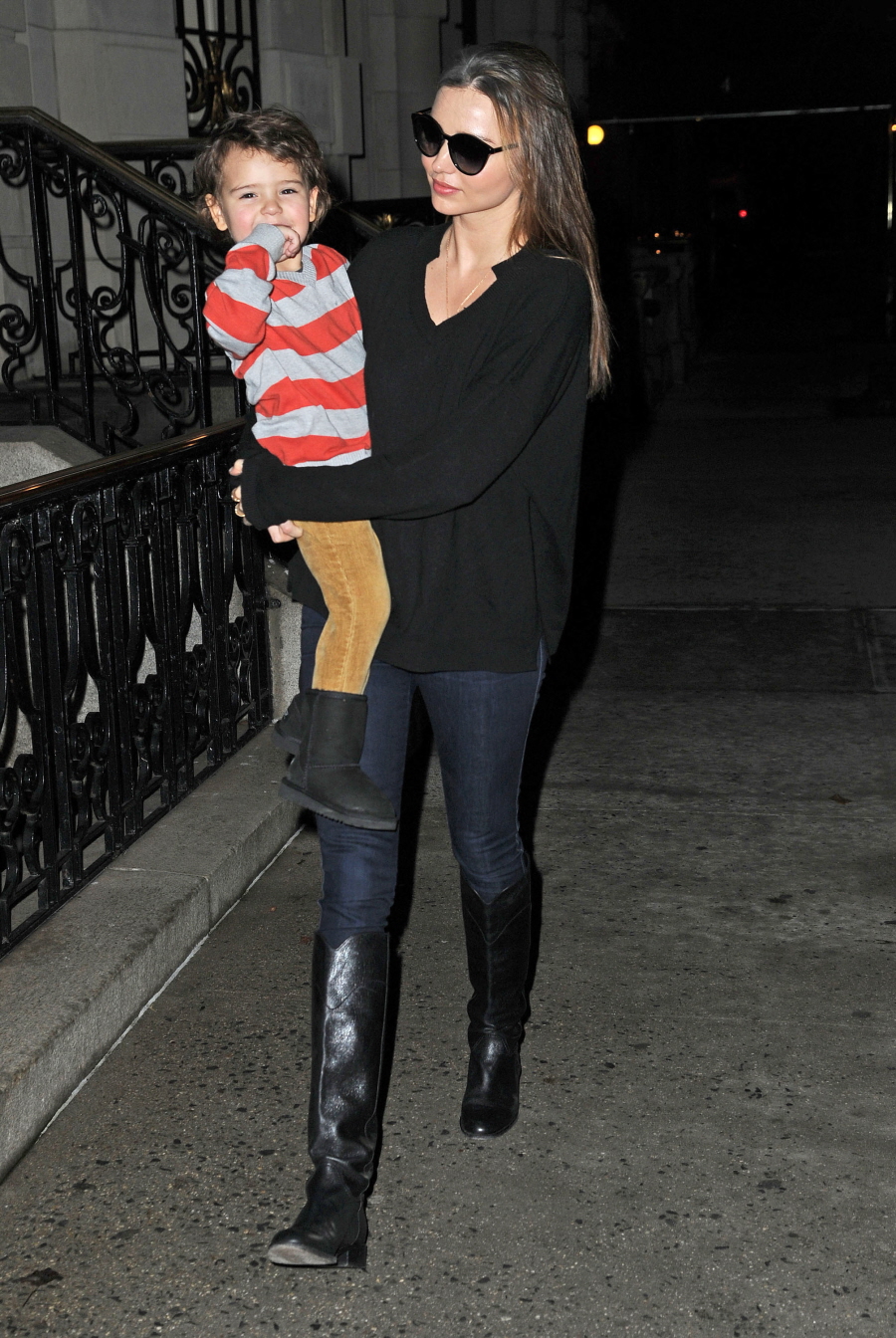 Photos courtesy of Fame/Flynet.