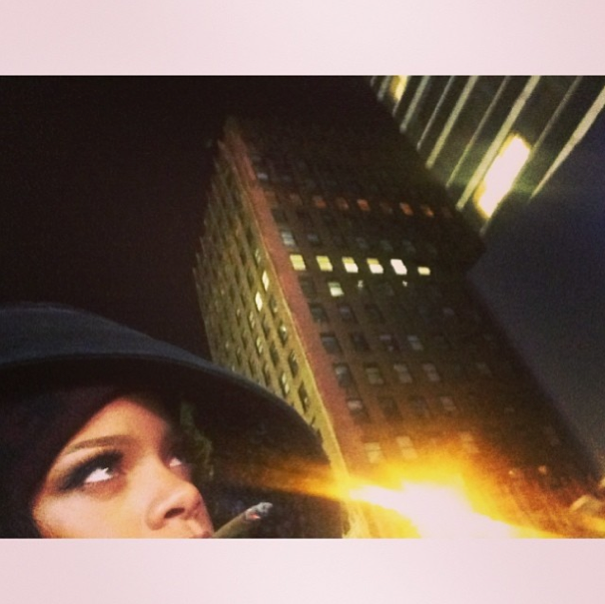 They say you can't buy class. Rihanna has made New York City her home over the past month or so, and she's renting a fabulous $39,000 a month duplex penthouse. She has famously turned 3 out of her 4 bedrooms into closets because she possesses so many clothes. Her apartment offers her every luxury and security she could imagine, yet here's a photo of Rihanna stalking through Times Square with a doobie in her mouth. Yes of course she Instagrammed that sh-t because she's Rihanna.
Rihanna followed up with a photo of her latest dental accessory, a good tooth. Honestly? This isn't as bad as her AK-47 grill, but I still don't understand why Rihanna does this to herself. Voluntary dental visits = crazy.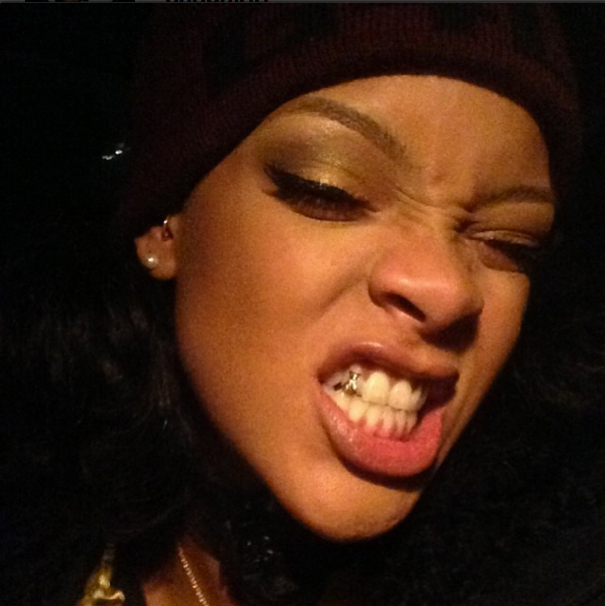 Rihanna also got all excited about Monday night football and posted a photo of Eagles linebacker Mychal Kendricks too. She apparently is crushing on the guy, so I've included his photo in the gallery. An Instagram commenter mentioned how much the guy looks like Chris Brown, and it's true. Also in the gallery: many photos of Rihanna's opulent New Year's Eve party in her fabulous apartment. Cara Delevigne was there, and Rihanna pretended to cook for the camera. LOL.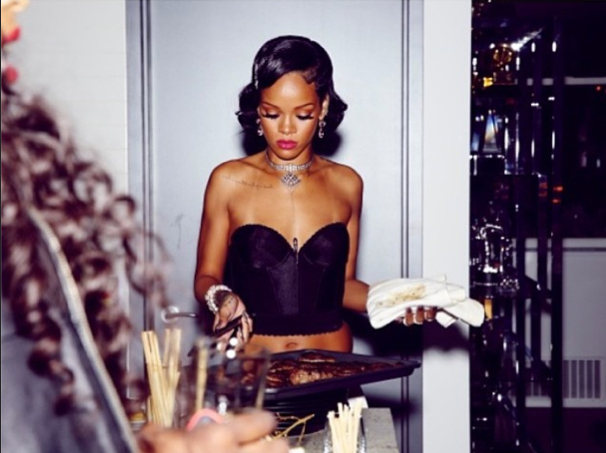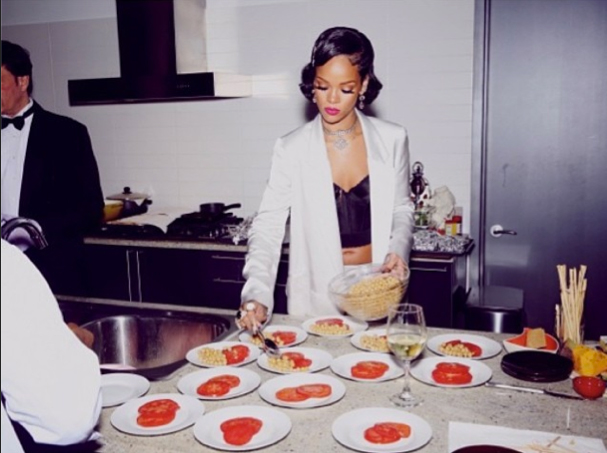 Photos courtesy of BadGalRiRi on Instagram