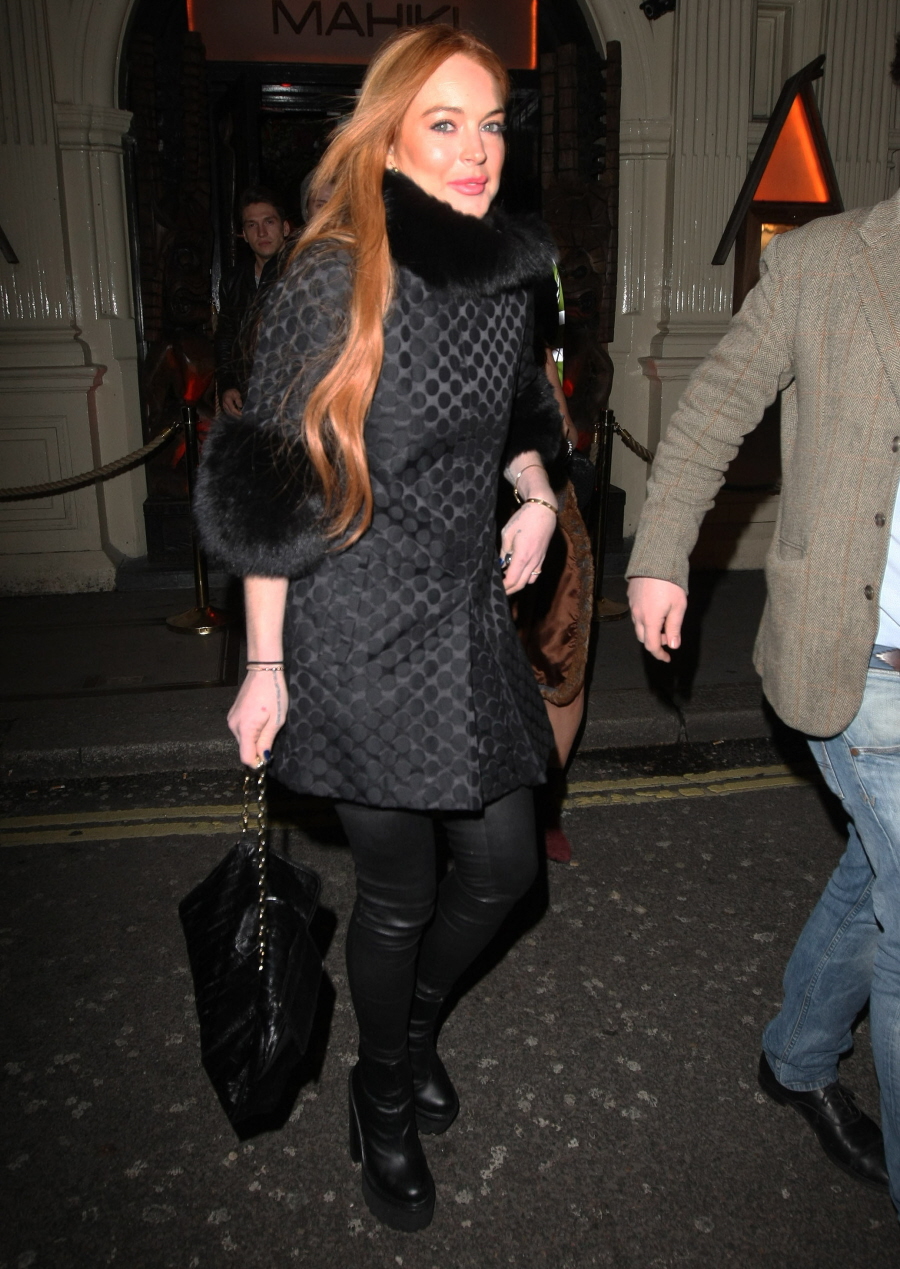 Here are some photos of Lindsay Lohan in London last night. I guess she flew from Shanghai to London for some partying, which still kills me – how in the world is she still allowed to fly internationally?! The TSA should have her on a Watch List for "American crackheads who should never be allowed to travel abroad." Anyway, Lindsay of course went clubbing in London. These are pics of LL arriving at Chakana, where she partied until 3:30 am apparently. If you look into her eyes, you see the very picture of sobriety. Speaking of sobriety (ha), there's a crapload of news about Lindsay's OWN show and none of it is good. First off, some OWN people went to the NYDN to complain about working "Lohan hours."
It seems not even Oprah will be able to save LiLo's lost soul. Lindsay Lohan has delayed filming of her reality series on Winfrey's OWN cable network. The show chronicles the trainwreck movie star's alleged road to recovery. And now producers have raised concerns that the show won't be completed on schedule, sources tell Confidenti@l.

The "Herbie Fully Loaded" actress signed on for the eight-part reality show after leaving rehab last August, but we hear she has been difficult to work with.

"She never does what she says she is going to do. She cancels all the time and is highly erratic," says our production source.

"It has been frustrating to work on this project from the start," says our insider. "It's all about Lindsay and it is clear she has no respect for the crew."

LiLo granted her first interview to Oprah last August, just days after being discharged from Cliffside Malibu, a ritzy drug and alcohol rehab facility known for catering to the rich and famous.

A major element of Oprah's big get included a reported deal worth about $2 million for LiLo to star in the uplifting reality series.

A rep for OWN said last night, "Lindsay continues with production." A rep for Lohan didn't get back to us.
The OWN series has an air date too – it will premiere March 9th, which is great because that's after the Oscars so at least we won't have to rip ourselves away from genuine celebrities to pay attention to the Cracken. Oprah even allowed some footage from the show to be shown at the OWN Winter TV Press Tour! Deadline had a hilarious breakdown:
TV critics attending Winter TV Press Tour 2014 got a sneak peek at Lindsay – OWN's upcoming Lindsay Lohan docu-series set to premiere March 9.

"There's nothing left in 2014 Winter TCA Tour – Day 1having a drink for me. There's no party I haven't gone to, nobody I haven't hung out with, no situation I haven't been exposed to," Lohan tells the camera as she swans here and there. "I don't want them following me to an AA meeting," she says of the paparazzi. Asked if she feels like a prisoner, she responds, "Yes – all the time."

Cut to Mom and Dad Lohan showing up for their close-ups. Mom is thrilled to have a camera trained on her as she gushes how happy she is that Lindsay is back in New York. Dad is the catalyst for one of those classic Lindsay "thing in my head says, 'Oh, it's time to sabotage" moment.

See Lindsay get locked out of her apartment. See Lindsay's sober coach says "um.. you know" when asked if Lindsay has remained sober.

See Oprah heading to the rescue, being advised as she's being driven to the scene that Lindsay is not following the rules. "This is exactly what everybody said was going to happen and I believed differently. She doesn't understand. This is her life – you think you have forever," Oprah says.

See Oprah tell Lindsay "My truth is I really do want you to win…but if that isn't what you want I'm okay with that. I will tell these guys to pack up and leave today."

See Lindsay put on her contrite face and say, "I know this is my last shot at doing what I have to do."

Last July, Oprah Winfrey's OWN network scored a big one when it signed train-wreck Lohan to an eight-episode docu-series following her as she tried to stay sober and re-launch her career. It taped in August. Over the summer, 27-year-old Lohan served a 90-day court-ordered stay in rehab.
Do you feel sorry for Oprah? I was feeling for Oprah before I read this. I had cast Oprah as the "true believer" in second chances, the one person willing to take a gamble on a crackhead, and I was sad that Oprah was going to end up so disappointed. But now… I kind of think Oprah is just in it for the cash grab. She's just as bad as Dina Lohan – trying to squeeze the last drops of fame, use and money-making potential out of the Cracken.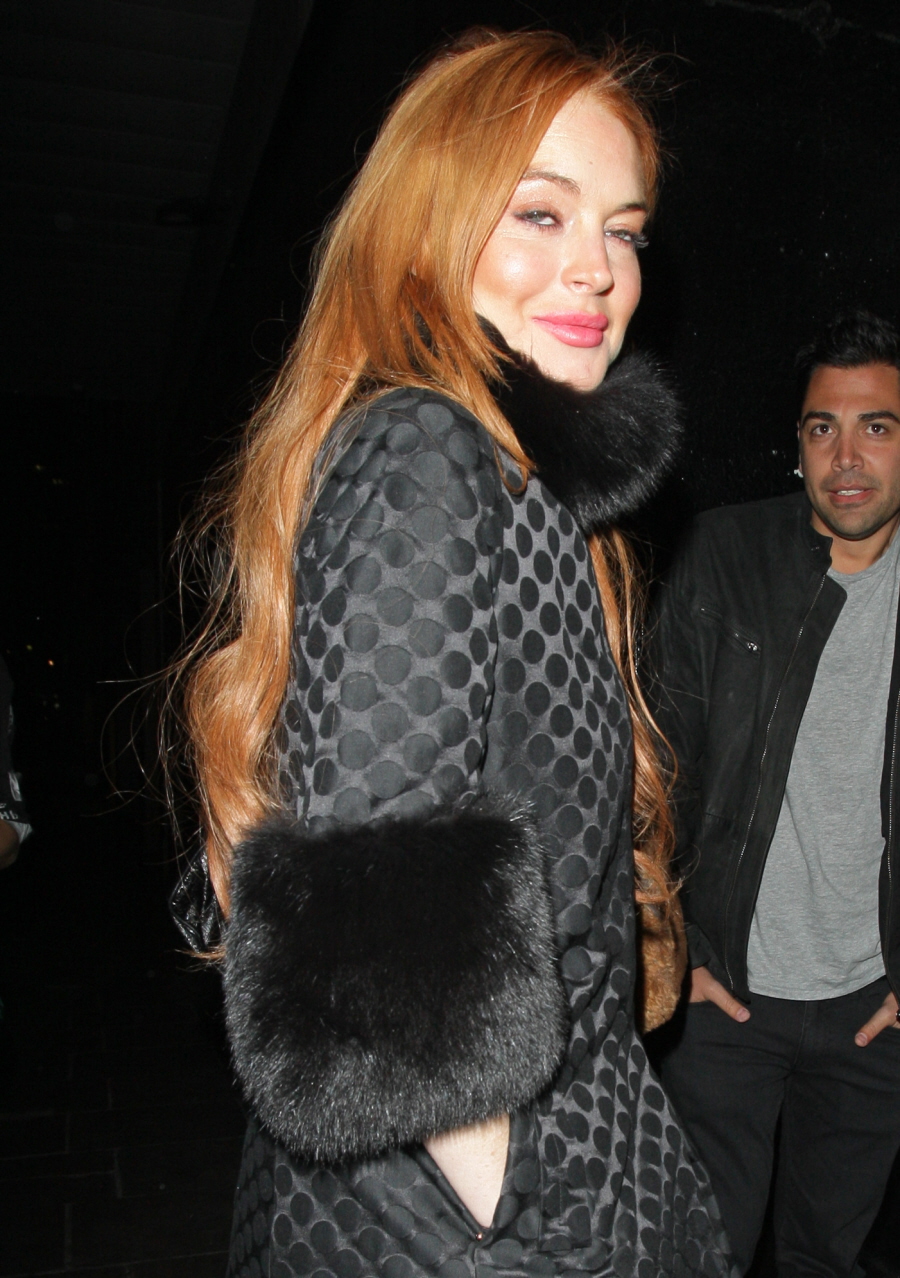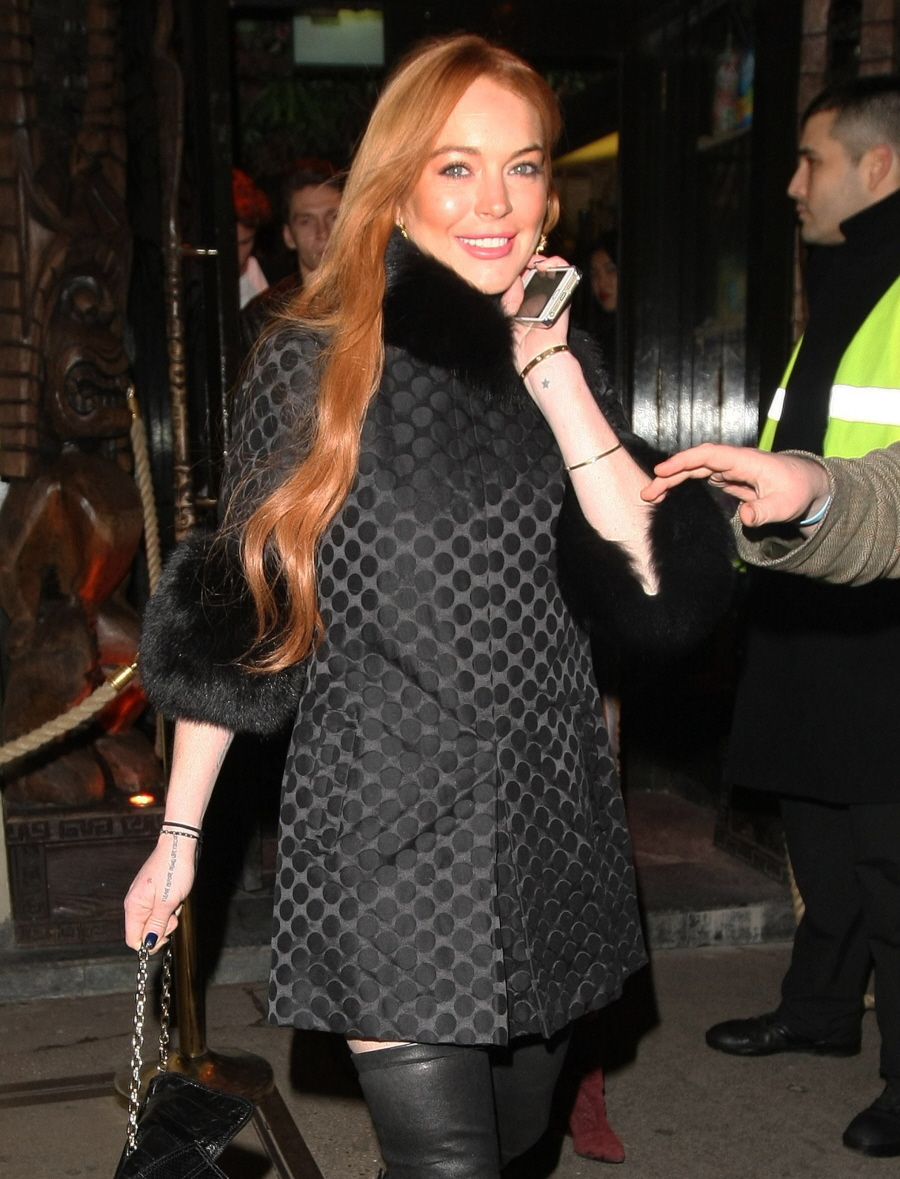 Photos courtesy of WENN, Fame/Flynet.