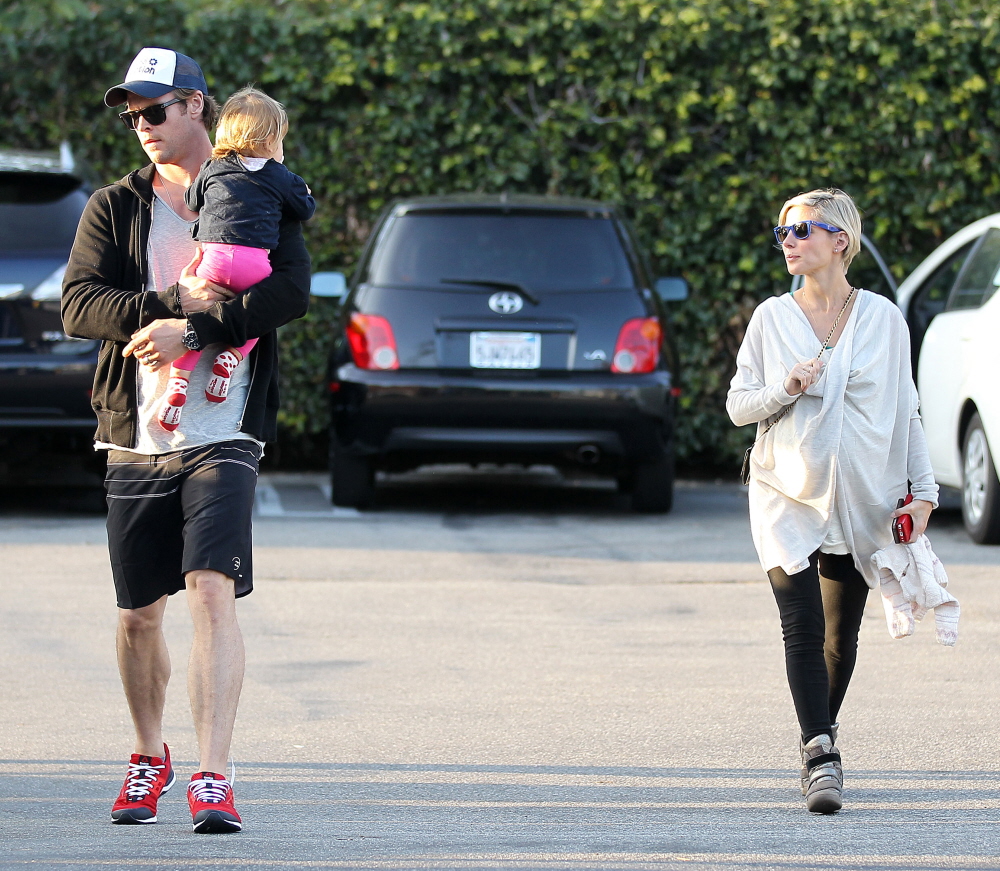 Wow, two days in a row. I take back what I said about Elsa Pataky, you can definitely still call her "Remora" I think. Chris Hemsworth, Elsa and their daughter India Rose made another family outing yesterday – they went grocery shopping (at Whole Foods, I think) and to a doctor's appointment. Chris's shorts are better in these photos than in the ones we discussed yesterday. I think his red kicks are cute too! My current kicks are hot pink and they make me feel self-conscious, but they're pretty comfortable. Elsa is still doing layers but she changed up her footwear because she heard you didn't like those studded boots.
I wonder when Elsa is due? February, maybe? Do you think Elsa and Chris want a boy this time? I'm not saying that they'll hate the kid if it's a girl, but I think Chris probably wants a boy this time around. He comes from a family of boys, doesn't he? Chris has two brothers, Liam (younger) and Luke (older), so he knows about families of boys.
Oh, did you know that Chris is due at the Golden Globes on Sunday? He's scheduled as a presenter! What's the over/under on Elsa walking the red carpet with him? I'd say… chances are pretty good, right? Here's the presenters list that I've seen: Chris, Tom Hanks, Melissa McCarthy, Seth Meyers, Liam Neeson, Chris O'Donnell, Margot Robbie, Mark Ruffalo, Kyra Sedgwick, Channing Tatum, Emma Watson, Naomi Watts, Olivia Wilde, Robert Downey Jr., Jennifer Lawrence, Jimmy Fallon, Mila Kunis, Kevin Bacon, Laura Dern, Julie Bowen, Colin Farrell, Uma Thurman and Reese Witherspoon. Basically, everybody comes out for the Globes. So you know Elsa will be there too.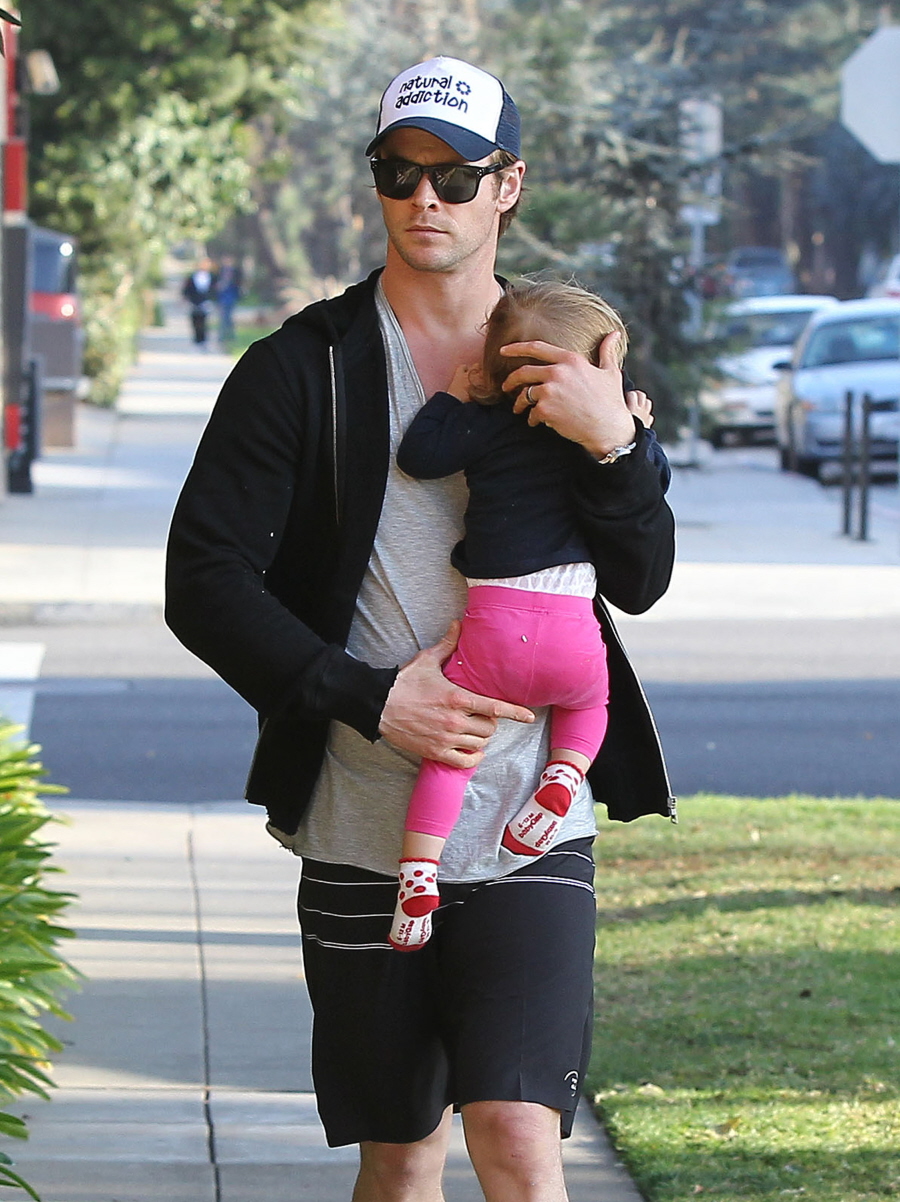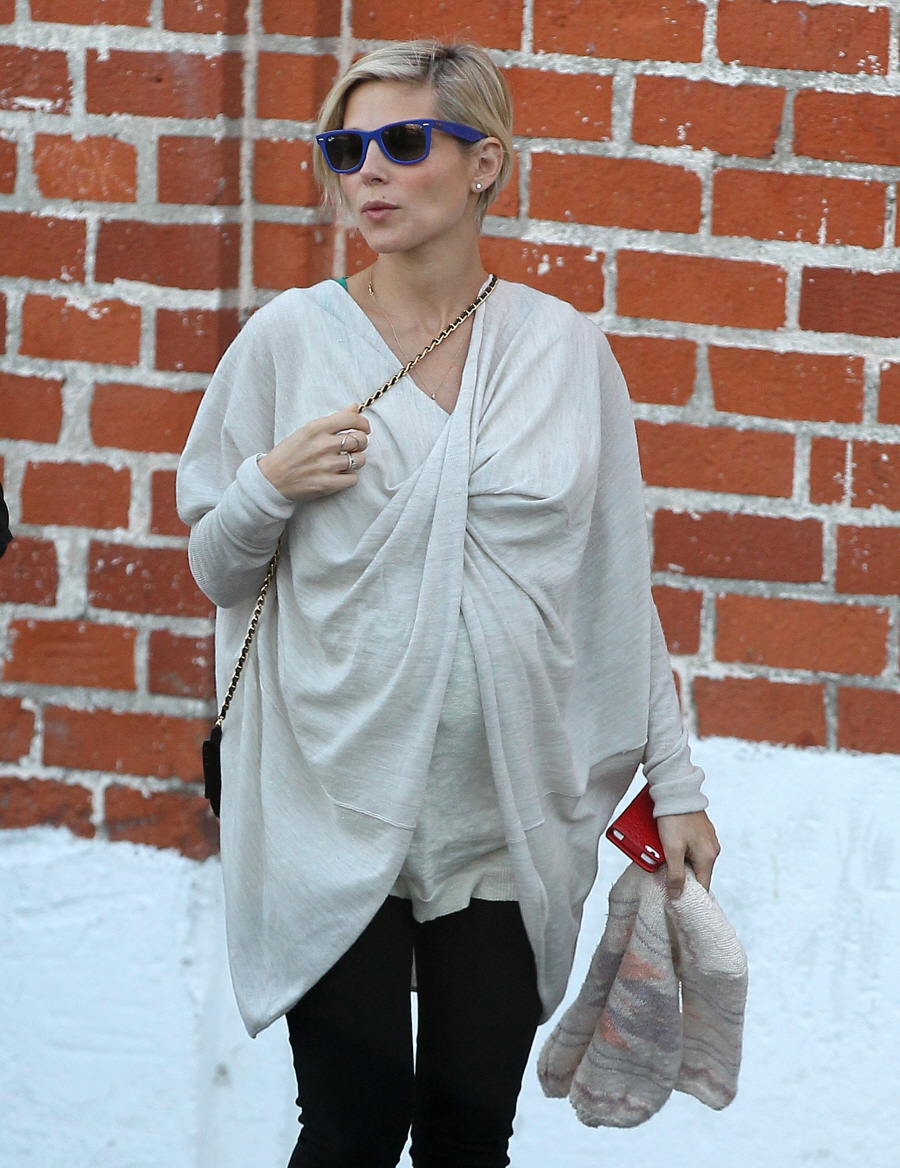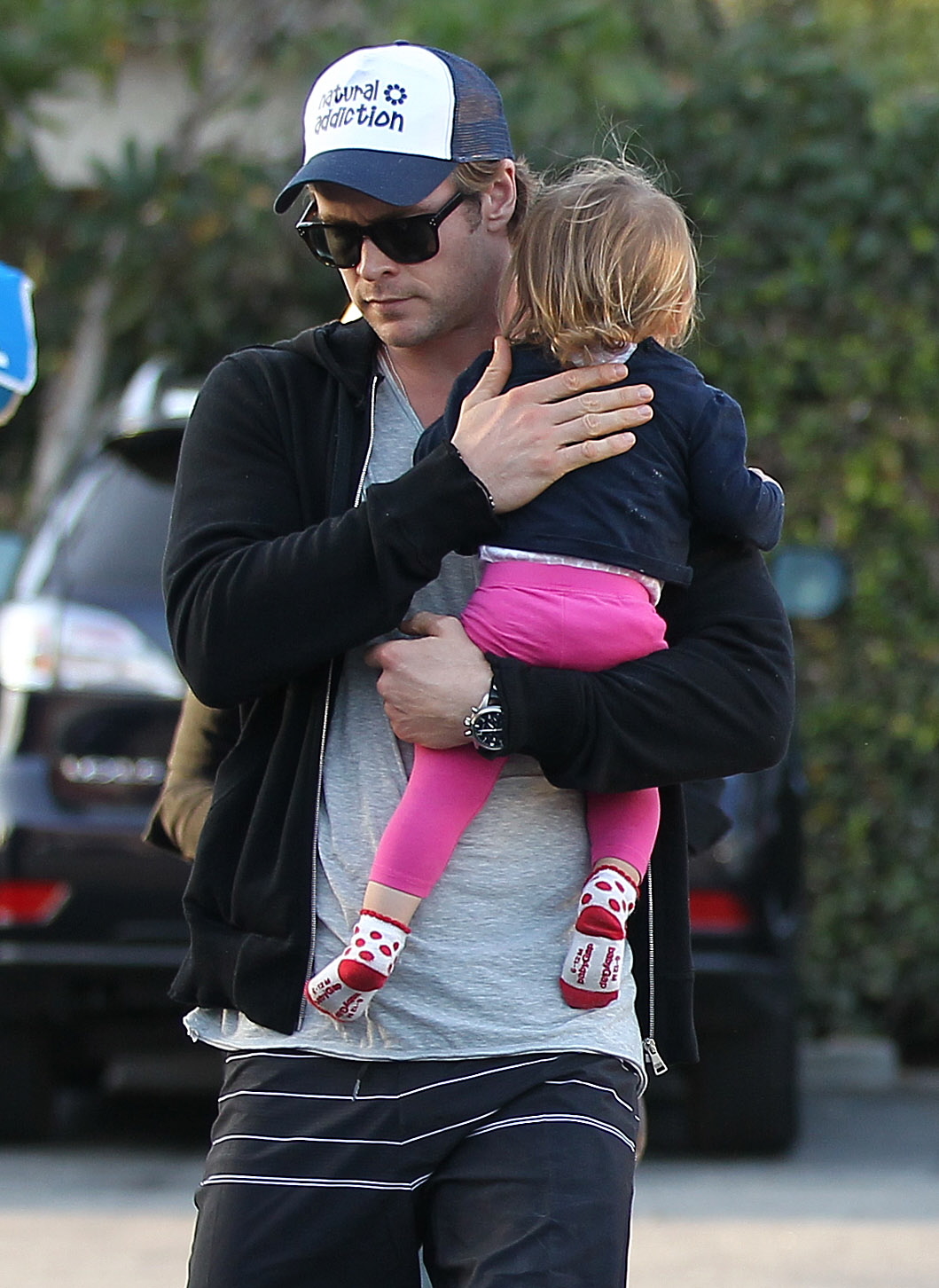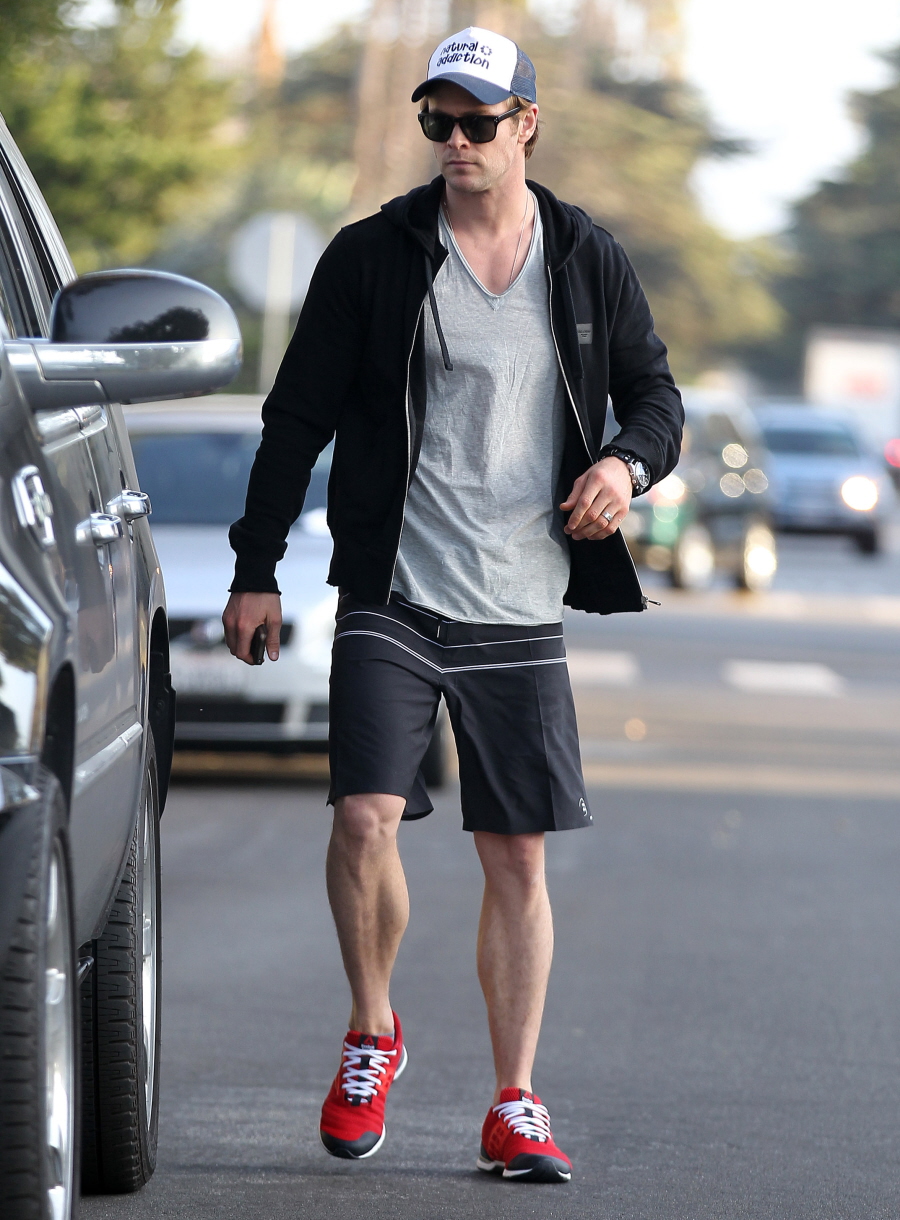 Photos courtesy of Fame/Flynet.