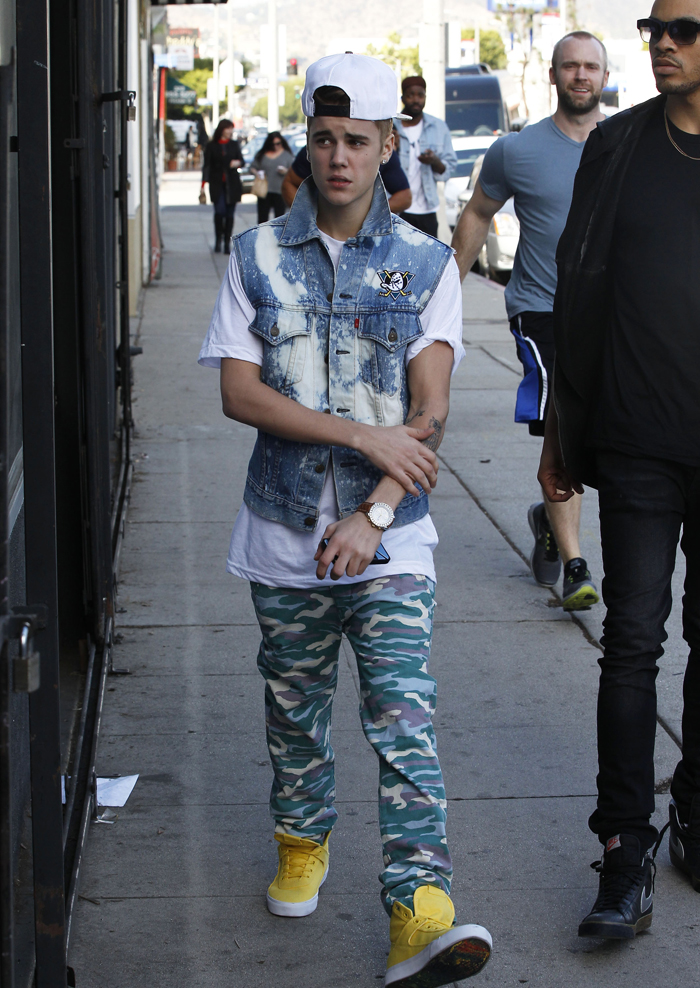 Over the weekend, we discussed Justin Bieber's continuing tour of terror through his Calabasas neighborhood. He's not merely threatening lives by speeding like a reckless idiot through the streets. Biebs has upped the ante by egging his neighbor's house and causing $20,000 worth of damage. That's a ridiculous figure for ordinary citizens to imagine, but egg whites can be extremely destructive, and these are very expensive homes we're talking about. The bottom line is that $20,000 qualifies the offense as a felony.
We were all surprised when the police took this seriously and raided Bieber's home on Tuesday morning. The poor little baby had to climb out of his crib at about 8am, which is probably the earliest he's awakened in years. The police found drugs and arrested Bieber's buddy, rapper Lil Za, for possession of Molly. As far as anyone knows, no evidence was recovered that related to the offending eggs. But! The police did confiscate Bieber's cell phone, which seems weird. Here's the logic according to TMZ:
Justin Bieber is worried about what cops are going to find on his cell phone, but we're told his issues involve nakedness and drugs … not so much eggs.

Law enforcement sources tell us … when they searched Justin's house Tuesday, they seized his cell phone … took it right out of his hot little hands. Sources say cops are interested in texts that could incriminate him. Cops want to see if he texted someone after the fact and bragged about the egging. One law enforcement source called it a "text high 5."

Sources tell us … he's concerned more about drug discussions and references. Even if cops find drug references, Justin's in the clear given there's no physical evidence — nonetheless J.B. is afraid it will leak out.

We're told he's also concerned that there are naked photos in his phone, although we don't know if they're action shots, selfies, etc.

And we're not even going to mention bad grammar.
[From TMZ]
Not to defend Bieber, but that's kind of scary about the cell phone confiscation. The move by police does seem dangerously close to violating 4th amendment rights against unlawful search and seizure, but Bieber is not a US citizen, so he's not entitled to that protection. Beyond that technicality, I am simply terrified at the thought of any Bieber nudie pics making the rounds after those booty pics leaked last year. Ugh.
Of course several media outlets are responding to wishful thinking that Bieber could be deported. There is a slight possibility that he could lose his US work visa and get booted back to Canada. Radar Online is pushing the theory pretty hard, but TMZ points out that egging doesn't qualify as a crime involving "moral turpitude." So unless the cops uncover some major dirt on Bieber — like say if he was trafficking drugs, he's probably staying put.
E! Online says Biebs is trying to play it cool: "Justin is of course cooperating with the authorities. He's also moving forward and concentrating on work and his new music." Bieber is also staying busy by instagramming his new puppy. Poor Karma.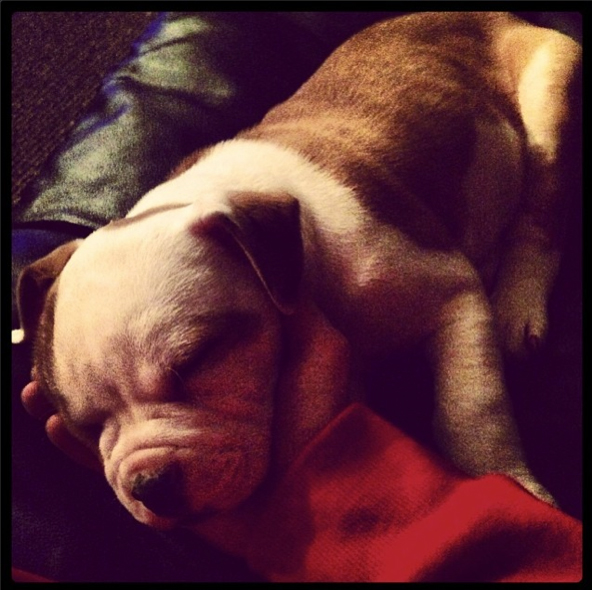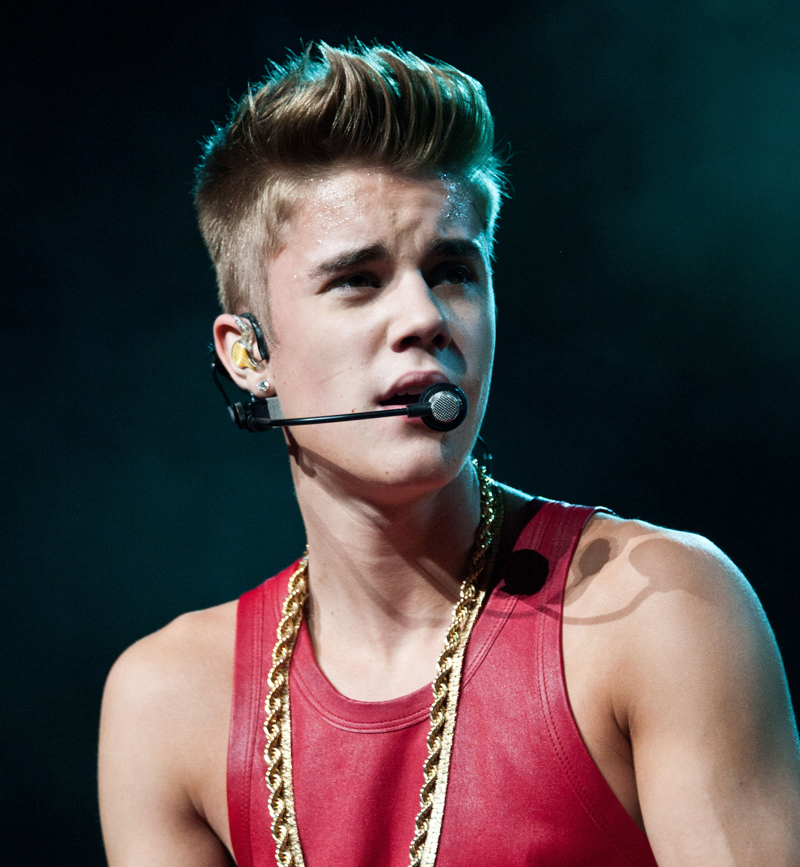 Photos courtesy of Fame/Flynet & Justin Bieber on Instagram