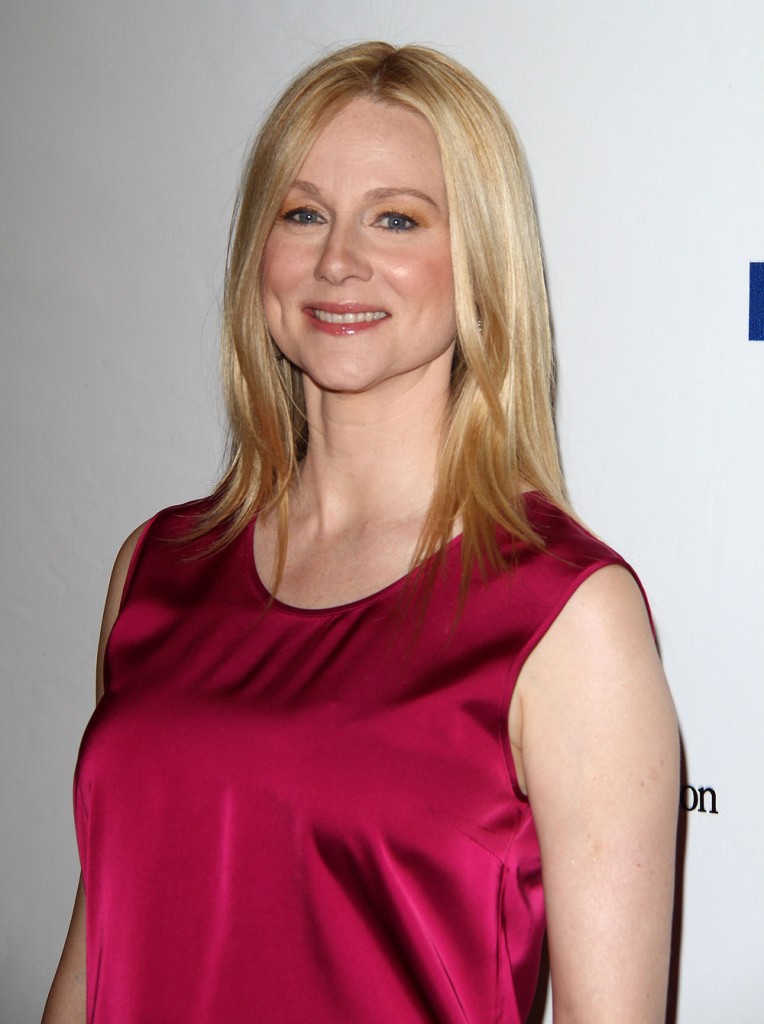 Here's an example of a celebrity flying so under the radar while pregnant that the press didn't even know she was pregnant. Granted this is Laura Linney. As much as we love her we don't gossip about her and she's rarely photographed by paparazzi. So it was a pleasant surprise to hear that Linney, 49, welcomed her first child, a baby boy, on Wednesday. She made the announcement in the afternoon on Friday, when it was the least likely to get press. The story is already off People's homepage, so I'm thinking she doesn't want much publicity for it and just issued a press release out of necessity. Laura and her husband of almost four years, Marc Schauer, named the boy Bennett Armistead Schauer.
Laura Linney sure knows how to keep a secret!

The actress, 49, recently became a mom after giving birth to a baby boy on Wednesday, Jan. 8, her rep confirms to PEOPLE exclusively.

Son Bennett Armistead Schauer is the first child for Linney and her husband Marc Schauer.

"Mother and baby are happy and healthy," the rep tells PEOPLE.

The couple became engaged in 2007 and were married in May 2009.

"They are very happy," her rep said at the time of the engagement.
I really like the name Bennett, it's unique without sounding strange. Baby Name Wizard says it's a variant of "Benedict," which makes sense, and that it started out as a last name which got turned into a first name.
I loved Linney in The Big C on Showtime, she was so good at playing that character it was hard to watch at times, and often bittersweet. I also had the honor of seeing her on stage in NY, in The Crucible with Liam Neeson, in the early 'aughts. It's surprising how little we know of her personal life, which is probably just how she wants it. Congratulations to Linney and Schauer!
This is the most recent photo that we have of Linney, from June, 2013. She would have been about two months pregnant at the time.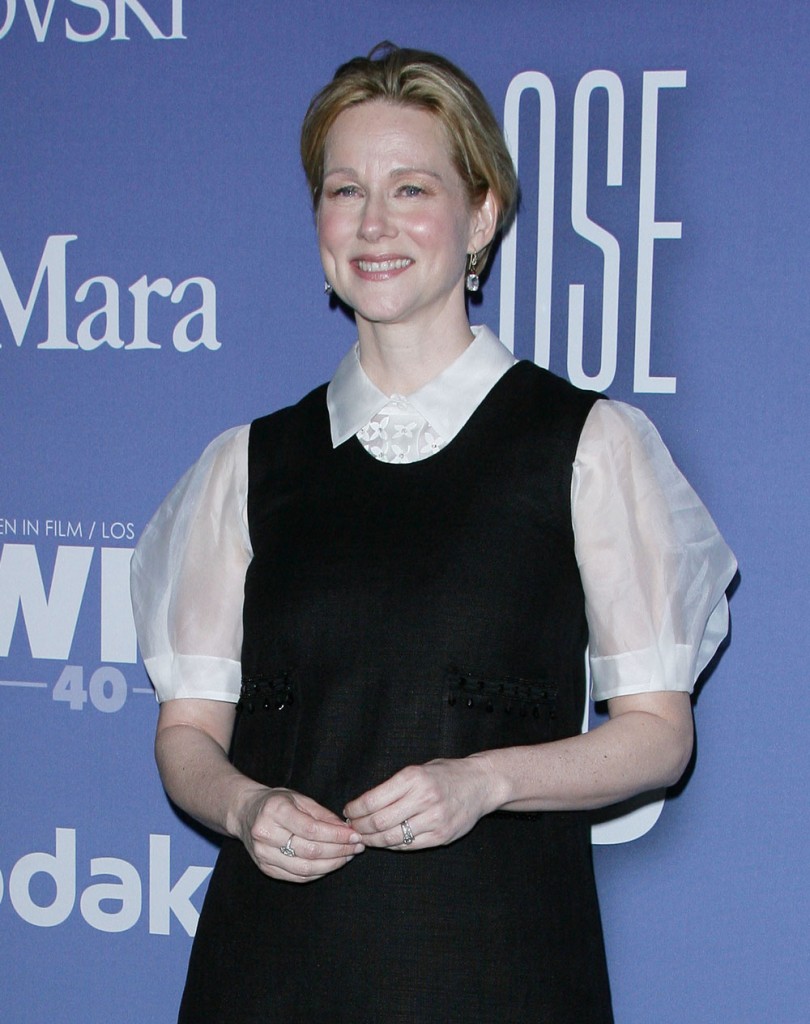 There are hardly any photos of Laura and her husband, Marc. This is from 2011 and the photo below is from 2007.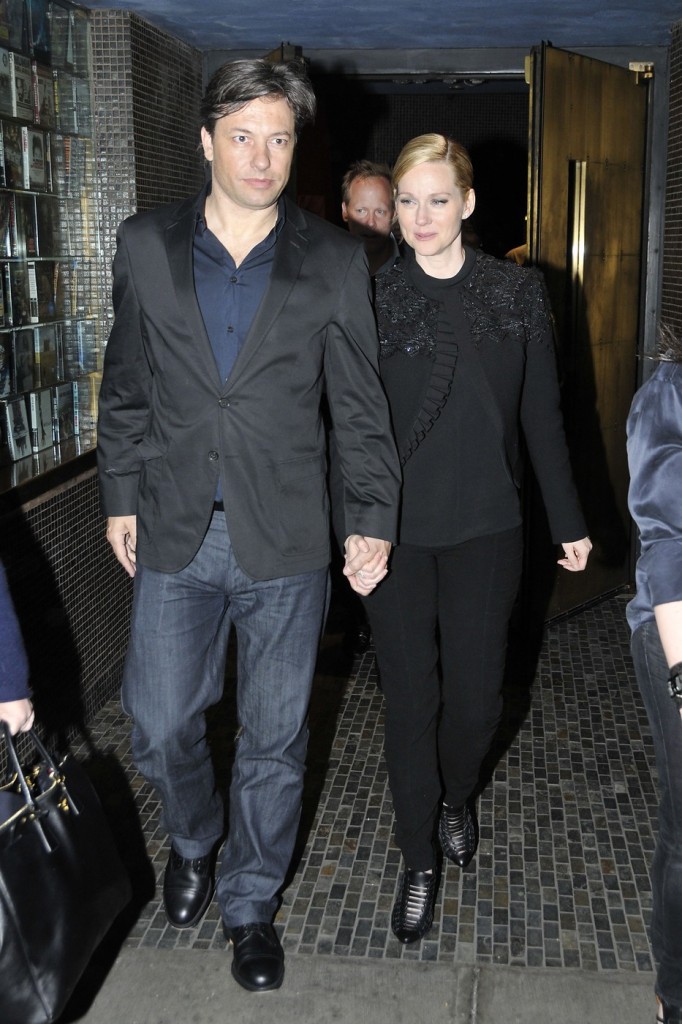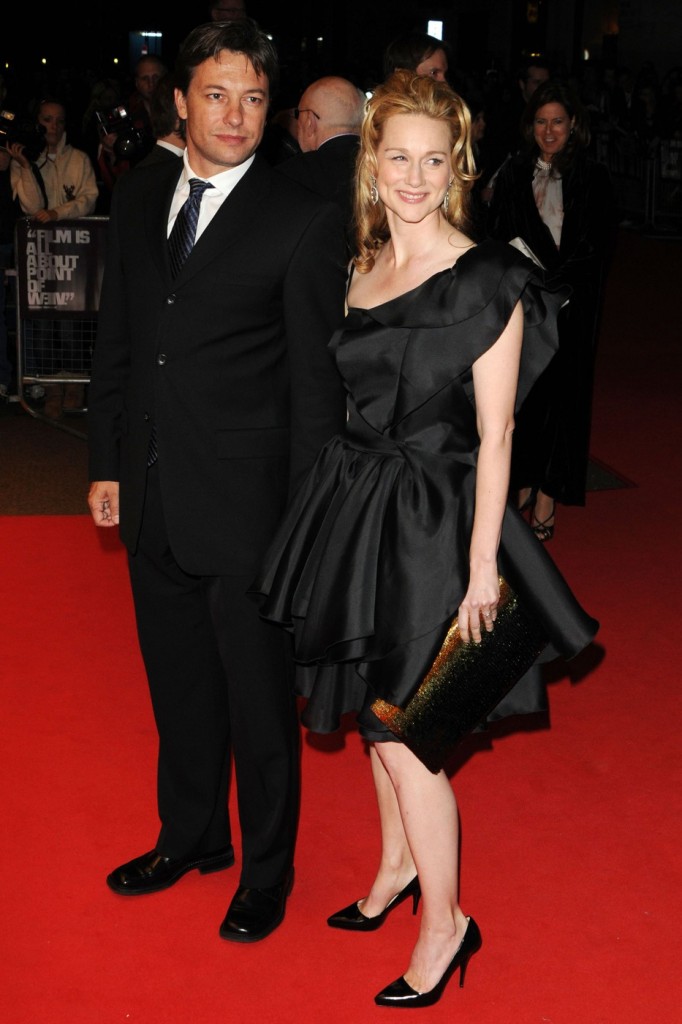 Photo credit: WENN.com, FameFlynet and PacificCoastNews