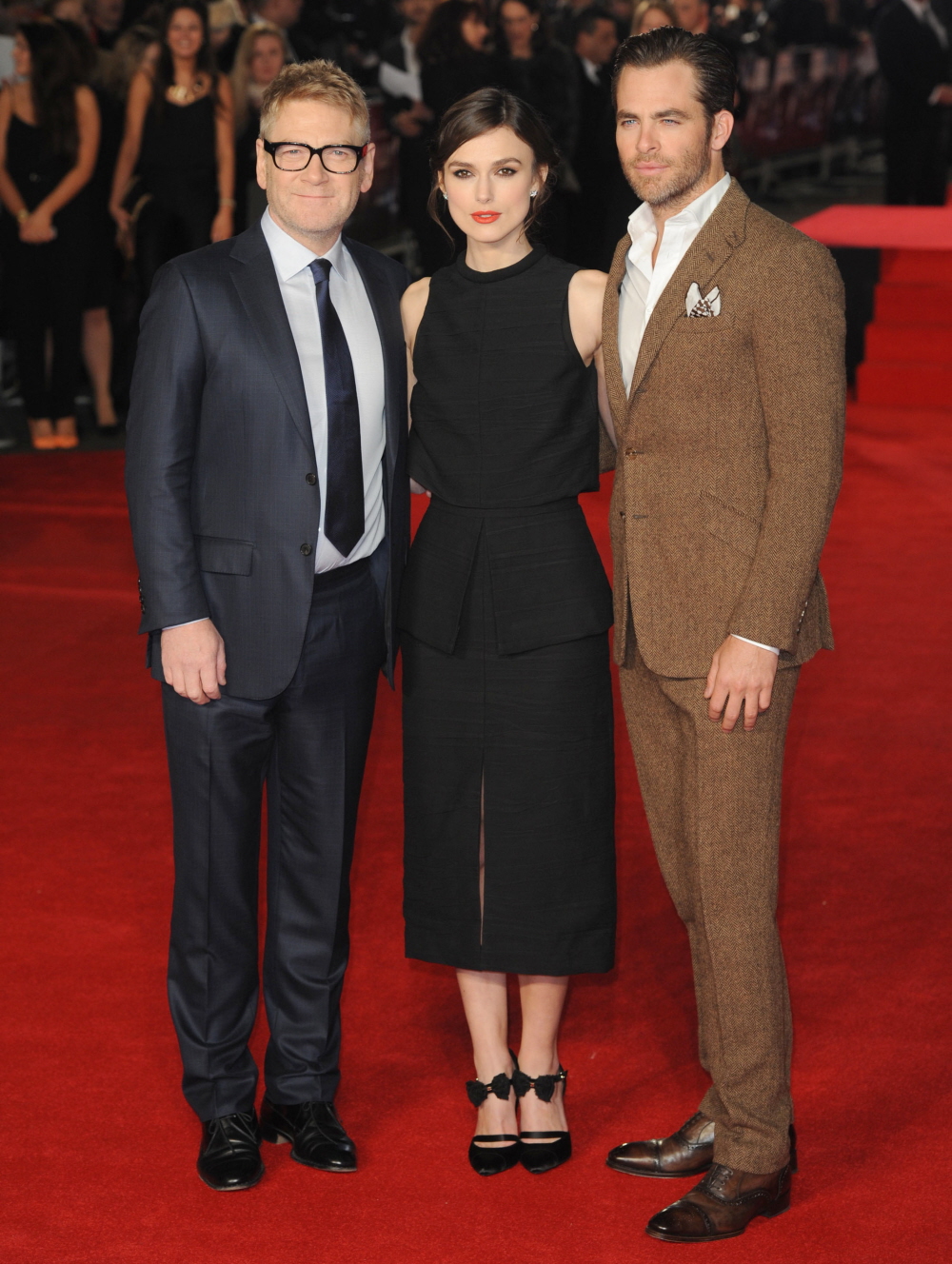 I said this about the photos from the LA premiere of Jack Ryan: Shadow Recruit, but it's worth saying again about these London premiere photos: Keira Knightley is not the prettiest person in the film. That award goes to Chris Pine. I feel like Chris and Keira are going pout-for-pout, sultry side-eye for sultry side-eye. They're both smoldering, no doubt. Maybe this should be a "Who would you rather?" post. Some people might not be able to decide.
Keira's dress thing is a Proenza Schouler frock from the Spring collection. Before I saw the front-slit, I thought it was chic but boring, like Keira was trying to channel Audrey Hepburn's little black Breakfast at Tiffany's dress. But the slit reveals the design flaws. All of a sudden, I can see how the skirt's hem is screwed up, either unintentionally or intentionally. The sad little flat peplum adds nothing to the equation and if Keira wanted to wear something high on her neck, there surely would have been better options. And look at her shoes! What's with Keira's bow problem these days? She keeps wearing clothing with little tiny bows. It's driving me up the wall.
As for Chris… brown herringbone is a surprisingly bold choice for a younger male star, especially an American. I don't think of brown herringbone as a particularly "evening look," but the suit pops on the red carpet and props to him for trying something different. He looks so damn dashing, I don't know what to think. I think I might have to make him my #1 Shamef—k. Help!
PS… Keira's lipstick is just a shade too orange, right? She needs blue-reds, not orange-reds.
PPS… Okay, I'm not crazy about Pine's neck hair. I'd make him shave it, then I'd bang him.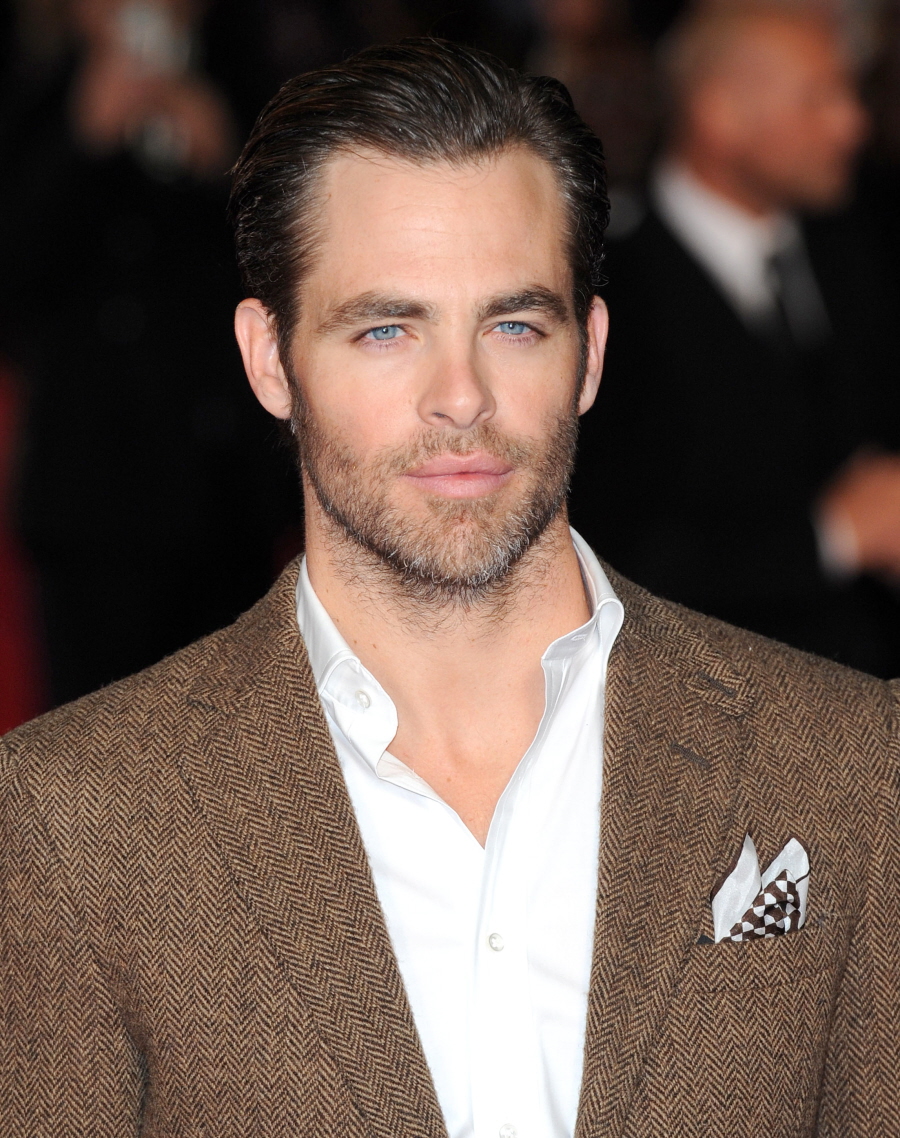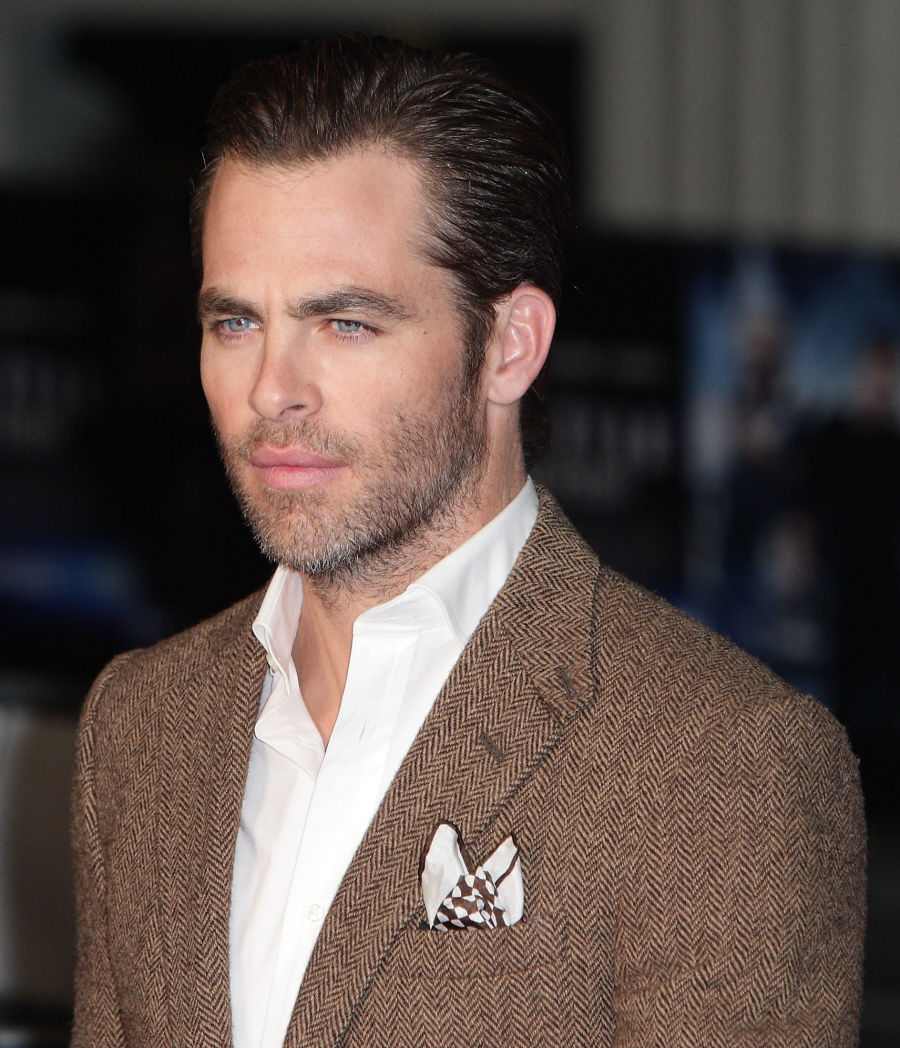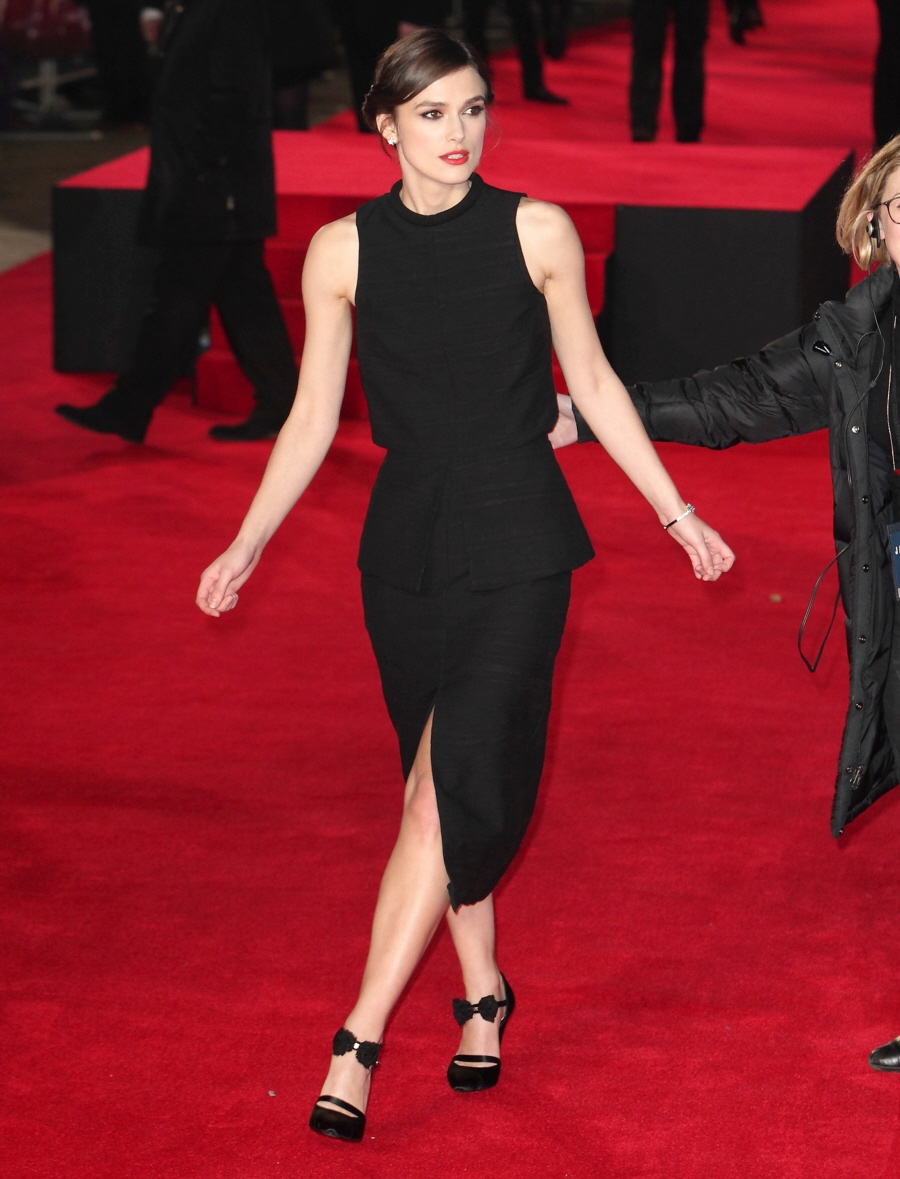 Photos courtesy of Fame/Flynet.