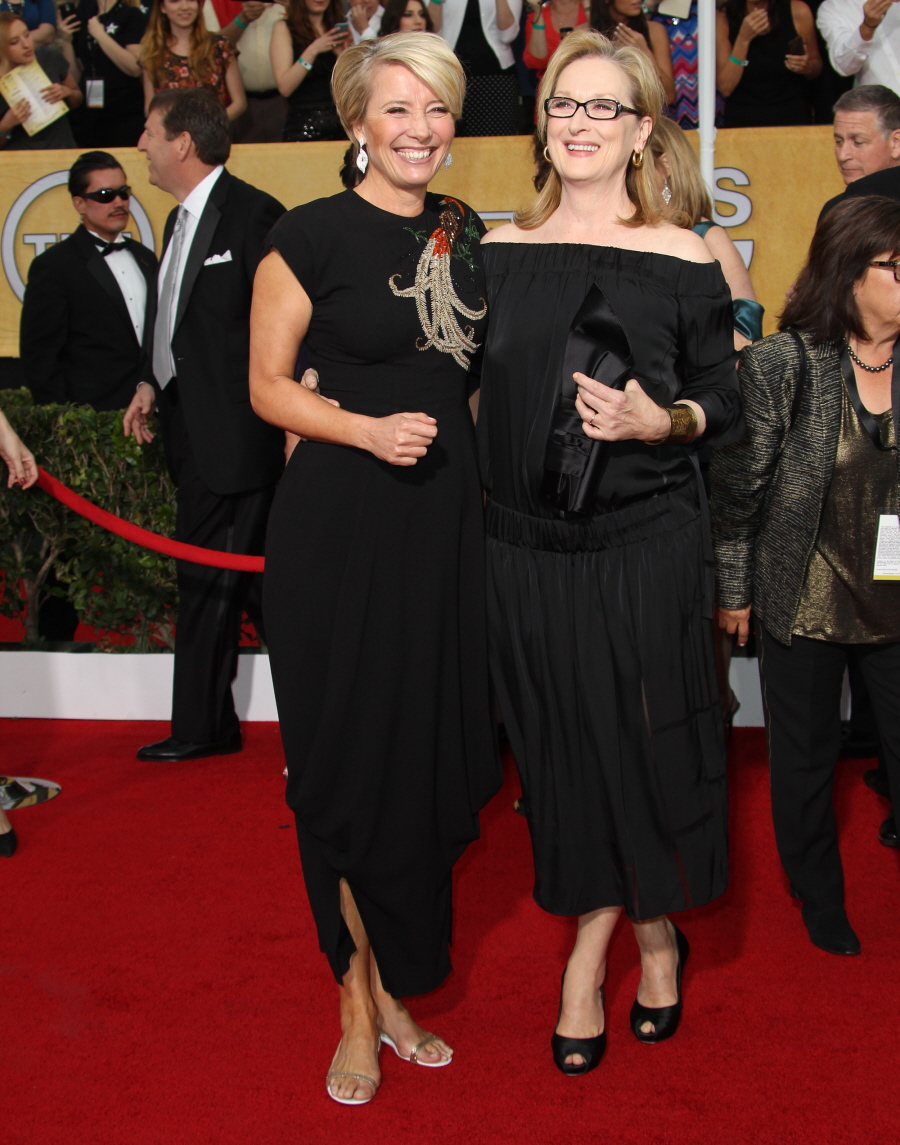 It's weird to think of Meryl Streep sitting in front of a laptop and checking her email, right? I bet her spam is fancier than any spam I get. I bet her spam does flawless accent work and has glowing, youthful skin. Do you think that Meryl and I both get Emily's List email alerts? Does her bank send her too many promotional emails? And who does Meryl email? Does she have a long list of A-list contacts? Does she send off pithy, funny little emails or is she more of an email-as-long-form-letter type of person? So many questions.
Anyway, Meryl appeared on The Ellen Show last Friday (I think?), and she talked about one particular email she sent to Emma Thompson following last week's Oscar nominations announcements. As you know, Meryl was nominated for her 18th (!!!) career nomination for her role in August: Osage County. Emma Thompson was one of the biggest snubs though – even though Emma had gotten all of the big nominations (SAG, Golden Globe, Critics Choice) and a few critics' awards, Emma's performance in Saving Mr. Banks was somehow deemed unworthy of recognition. So Meryl wrote up an email to her friend. Meryl said: "I was really shocked. And I wrote her a long, heartfelt email saying how bad I felt. And she wrote me back and said, 'Good.'" HA! Here's the video:
That's nice. I hope Emma's not too hurt about the snub – snubs happen and there's no reason to go all Fassbender about it and go off to the corner and pout. But I don't think that's Emma at all – since she was snubbed, she's attended the Critics Choice and the SAGs and she looked like she was having the time of her life anyway. Emma just has an admirable joie de vivre. And I kind of think Meryl's right, she's not going to win anything this year. The Academy just nominates her every year whenever she has ANYTHING out. Even though I wouldn't mind seeing Amy Adams finally win her first Oscar, I think this year is all about Cate Blanchett. Which is also fine, because Queen Blanchett rules them all. I wonder if Blanchett and Meryl email?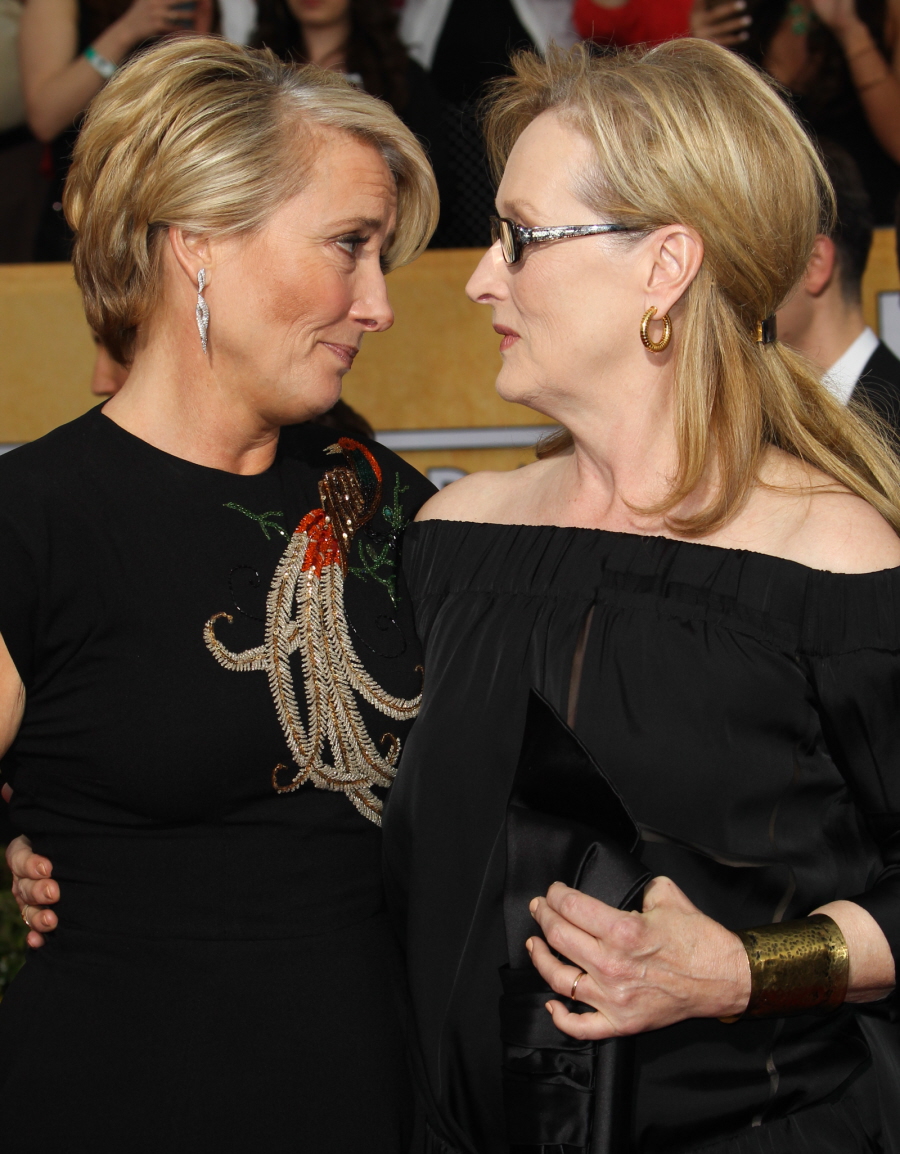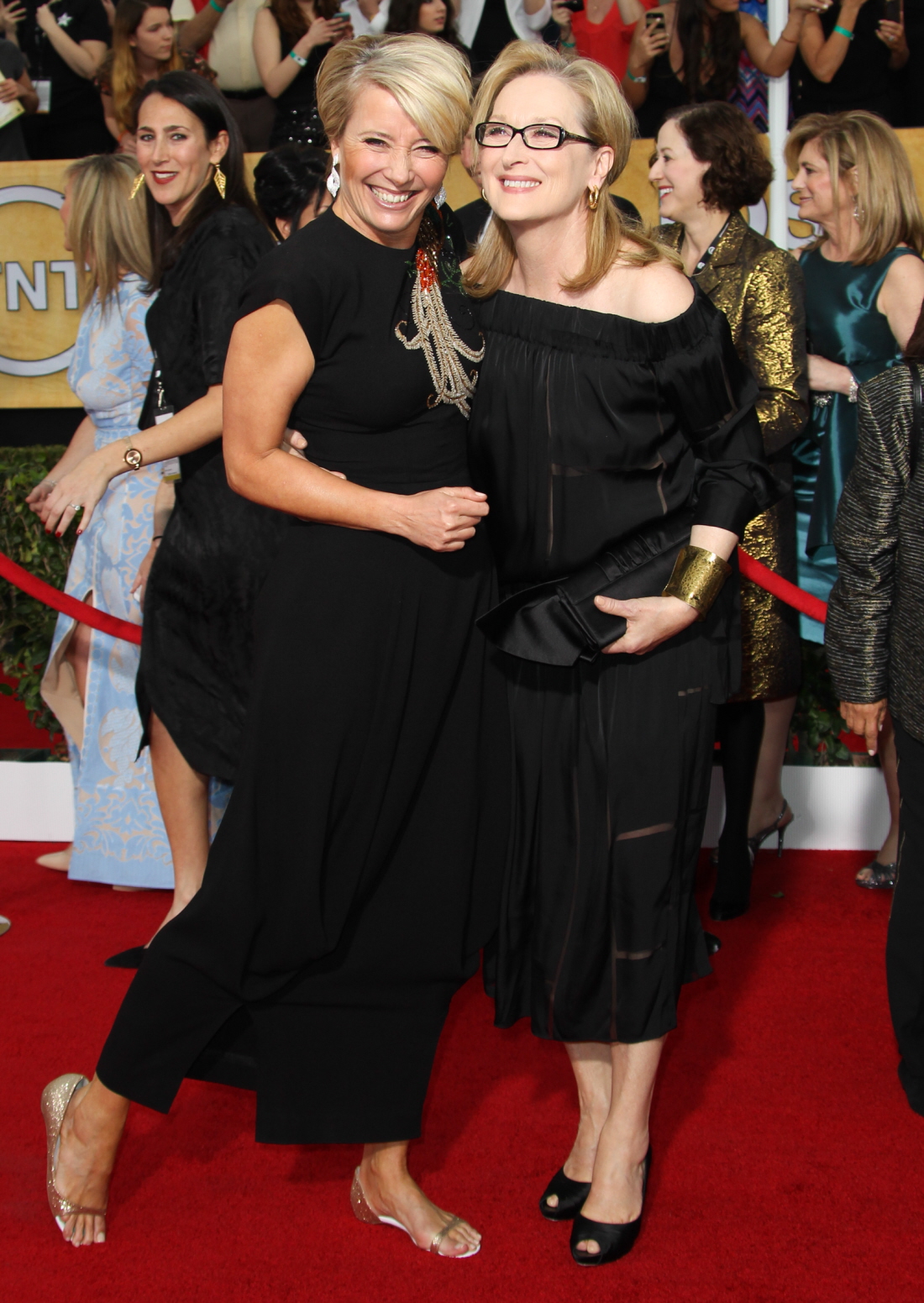 Photos courtesy of WENN.