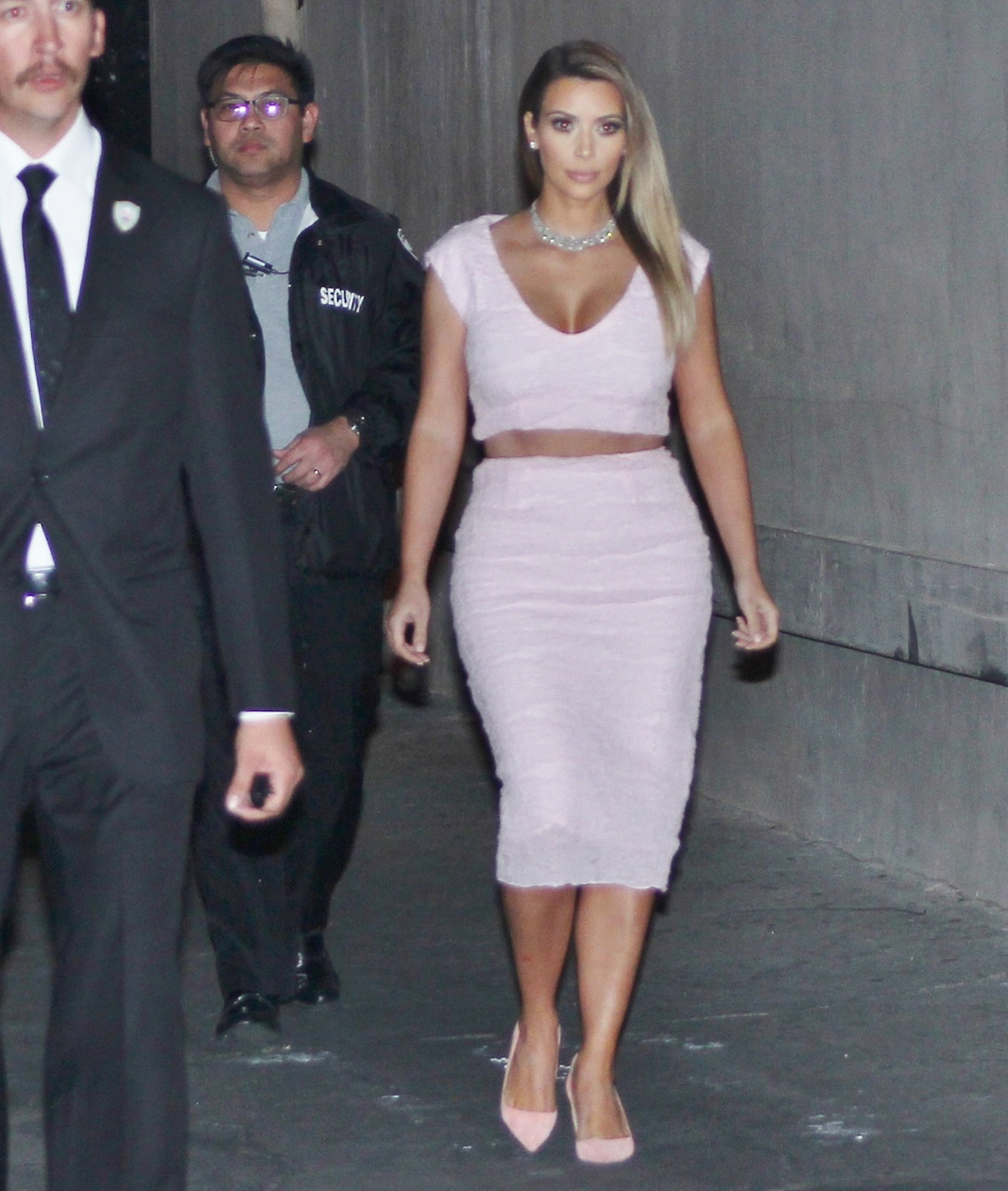 Here are some photos of Kim Kardashian outside of the Jimmy Kimmel's studio yesterday. This dress is Dior. And yes, that is supposed to be a DRESS. The original Dior was a one-piece dress and Kim and her style people CUT THE DRESS IN HALF. Can you tell? I can tell. And I'm assuming she cut it because it didn't fit properly and she couldn't be bothered to wear a dress in her REAL size. Well done, Kim. You managed to make a Dior dress look like some budget Kardashian Kreation.
As for the Jimmy Kimmel interview… it's just typical Kim crap. Part 1: she talks about their plans for a Paris wedding and how Kanye really does care about the wedding plans. She also says that she plans to change her name to Kim Kardashian West when they get married. Apparently, Kanye also asked Kim if they could please have some time away from Kim's family.
Part 2: Kim talks about how Rob is an awful babysitter and how he doesn't even show up for his niece.
Part 3: Kim talks about her mom's marriage to Bruce Jenner, Khloe and Lamar's marriage drama, and Kim says Khloe wasn't even trying to get pregnant in the last year of the marriage. Interesting.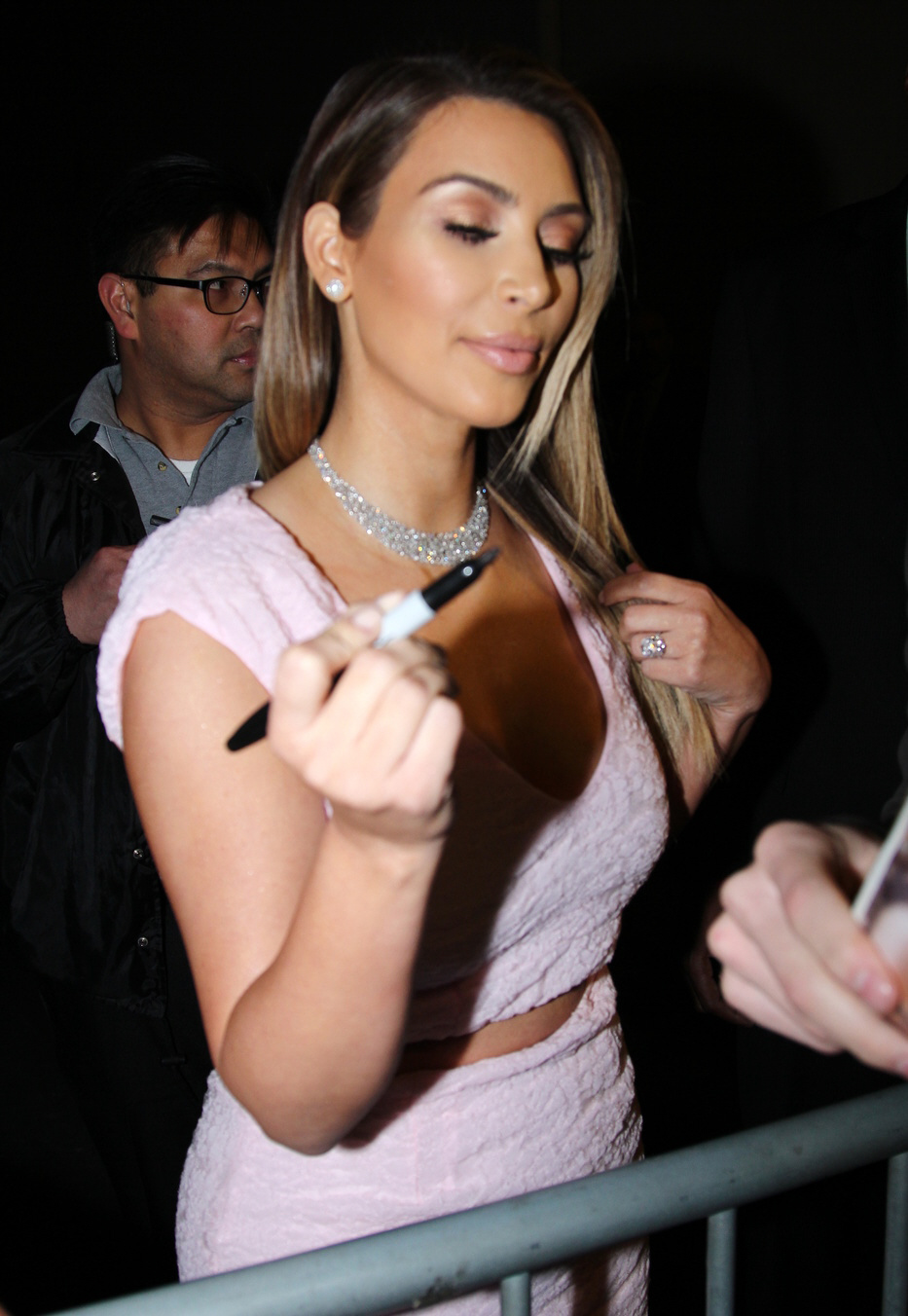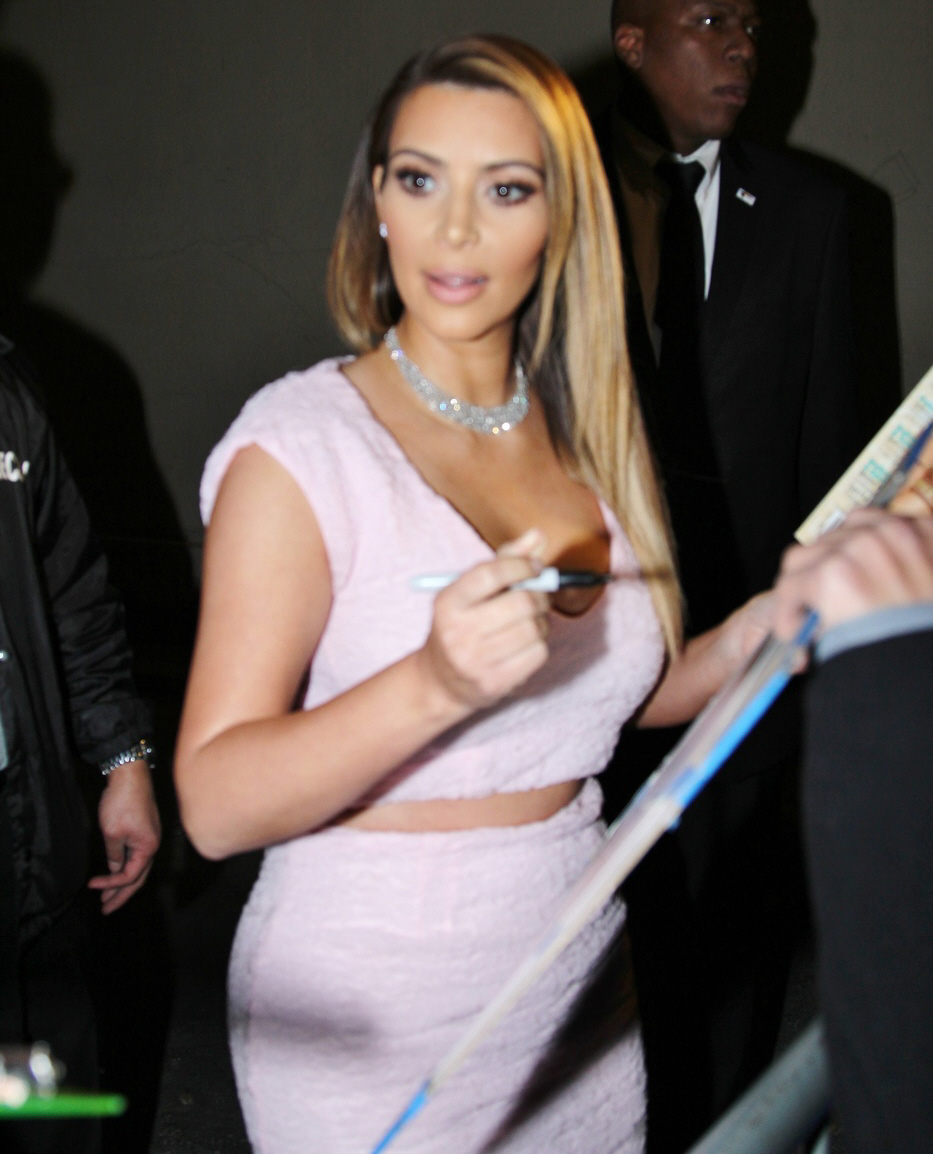 Photos courtesy of Pacific Coast News, Kim's Instagram.