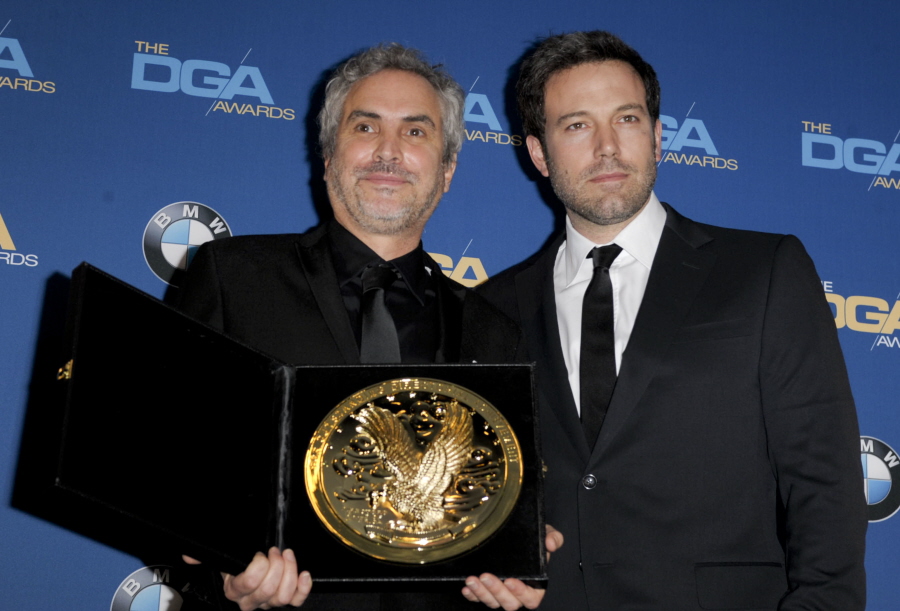 The Directors Guild Awards were held Saturday night in LA, and they were probably the last BIG Oscar-indicator before the actual Oscars. For the next month, it's going to be balls-out campaigning by all of the main films, studios, actors, etc. So, what did the DGAs tell us? Well, the big winner was Alfonso Cuaron for Gravity. Not Marty Scorsese for Wolf of Wall Street. Not Steve McQueen for 12 Years a Slave. Not David O. Russell for American Hustle. What this tells us is that Cuaron is well-respected within the industry, that he's made a lot of friends along his path – a path which has included gritty independent films and popcorn-pleasing mega-pictures – and that the Academy and his fellow directors loved the technical proficiency of Gravity. It reminds me of Ang Lee's win for Life of Pi – not everyone loved everything about the movie, but people loved Ang Lee and thought the film was a technical revelation.
You can read some good analysis about Cuaron's DGA win and what it means here at THR. My personal opinion? I still think 12 Years a Slave is the one to beat for Best Picture. I think the Oscar voters will be fine with splitting their votes for the two big prizes, and letting Cuaron win for Best Director and 12 Years a Slave win for Best Picture. And you know what? Maybe that's the way it should be. Gravity is the bigger technical achievement and by recognizing Cuaron, you're recognizing the technical ingenuity. By recognizing 12 Years a Slave for Best Picture, you're recognizing that the film as a whole is a masterpiece (because it is).
I'm also including some fashion photos from the event, including Sarah Paulson with Steve McQueen (she wore Monique Lhullier), Anna Kendrick (also in Lhullier, and it looks awful), Sandra Bullock in minimalist Roland Mouret (lovely, clean, but bad makeup), Helen Mirren in Jenny Packham (pretty color but it's too fussy for Mirren) and finally, Kerry Washington in what looks like an Oscar de la Renta tent dress. Girl… that's a disaster. You are better than that!!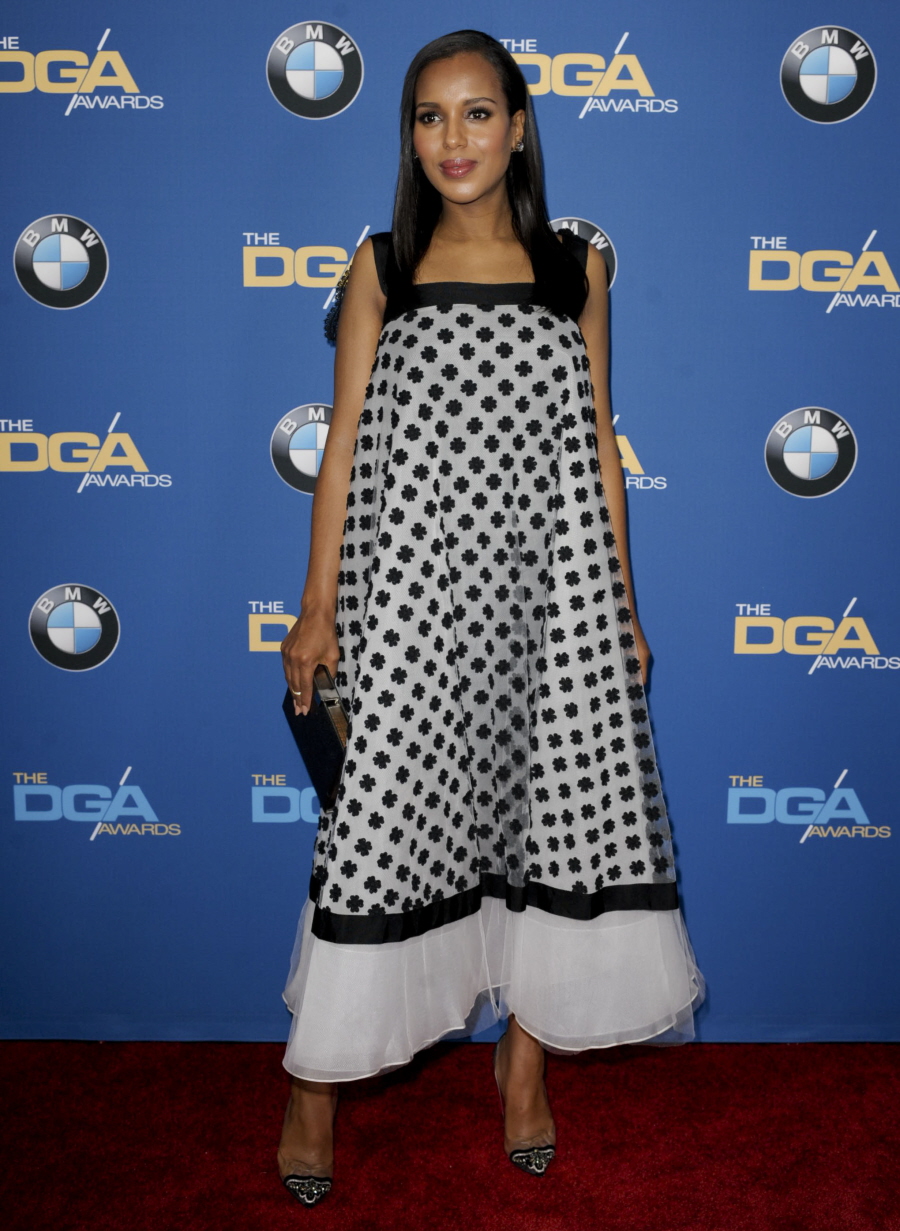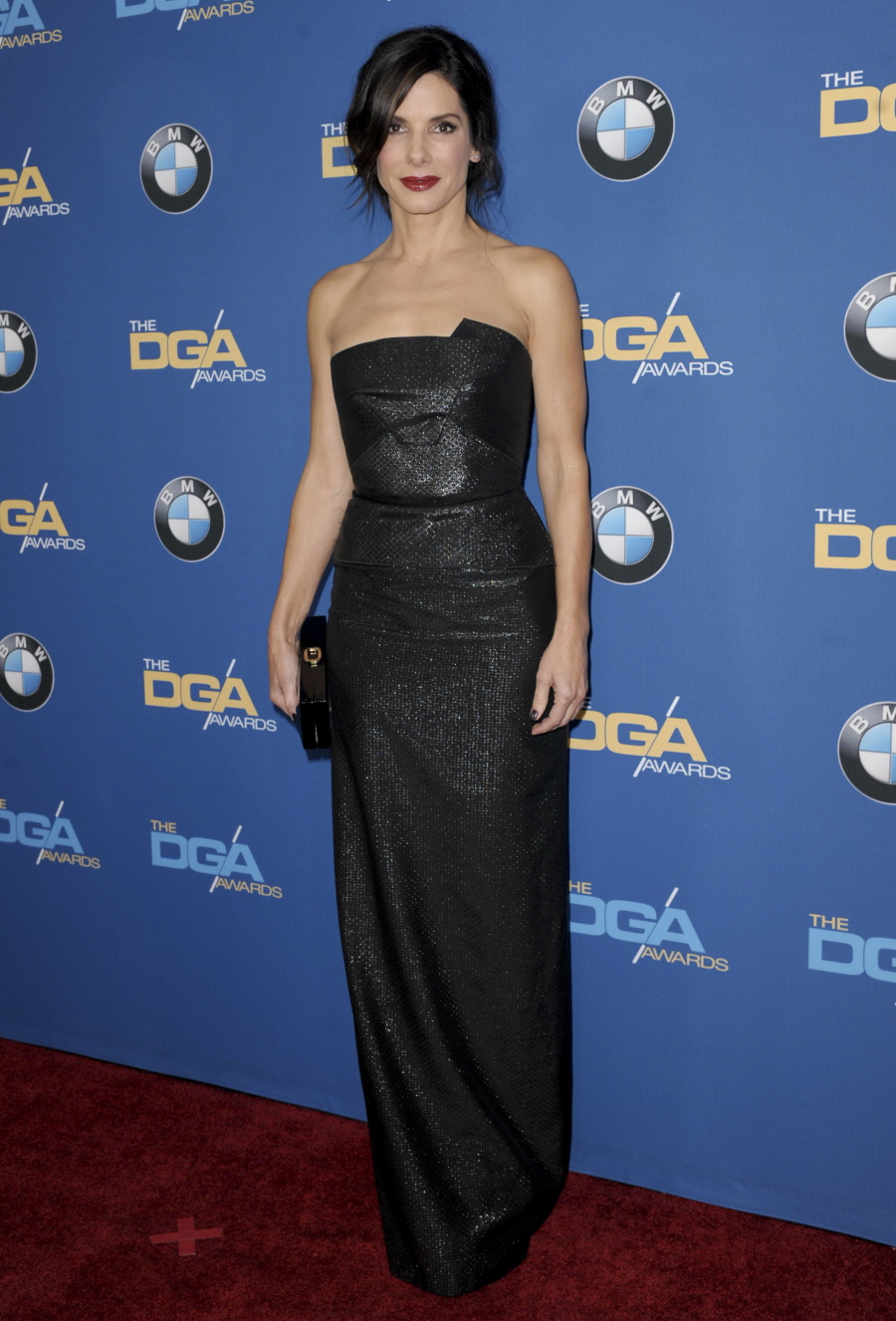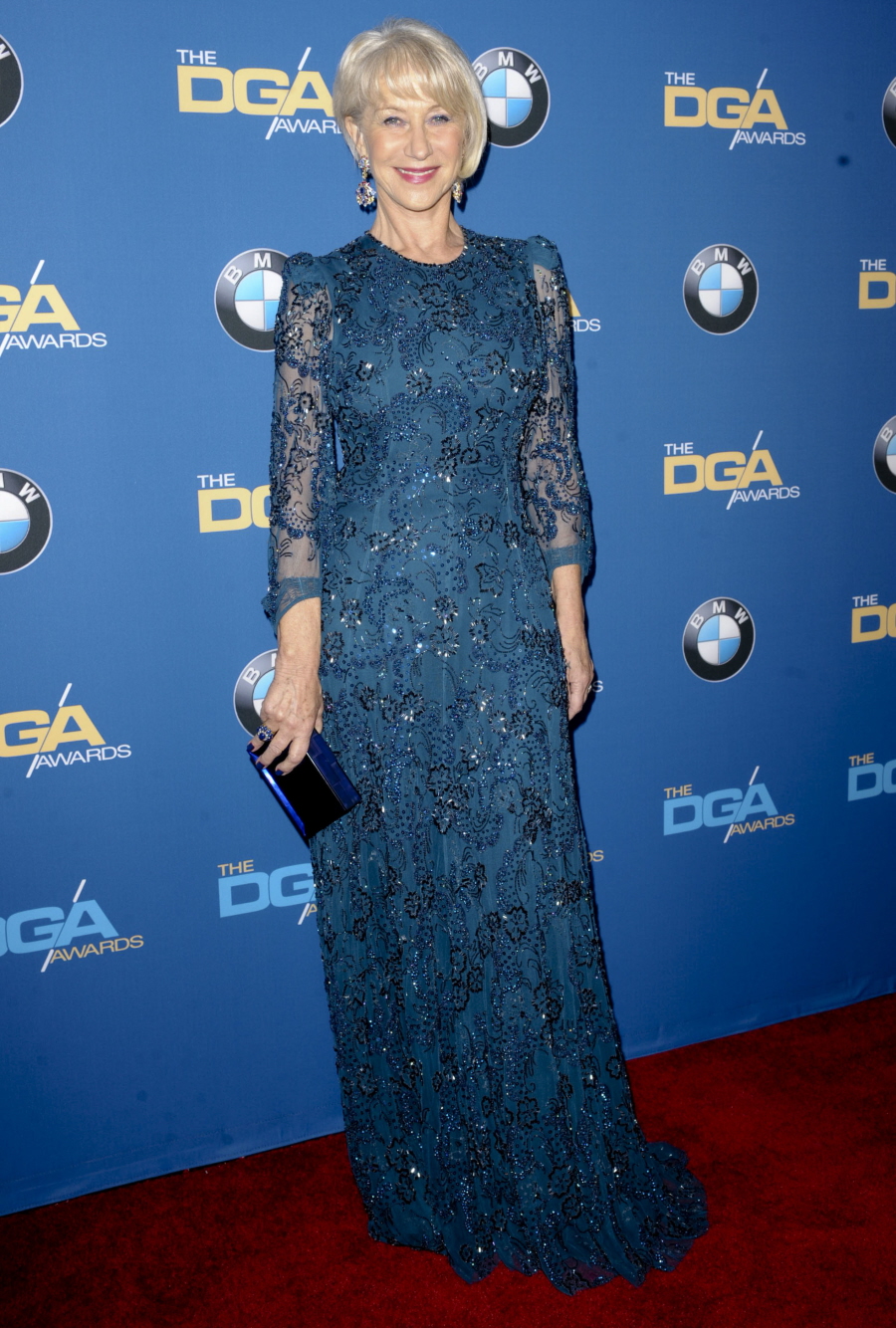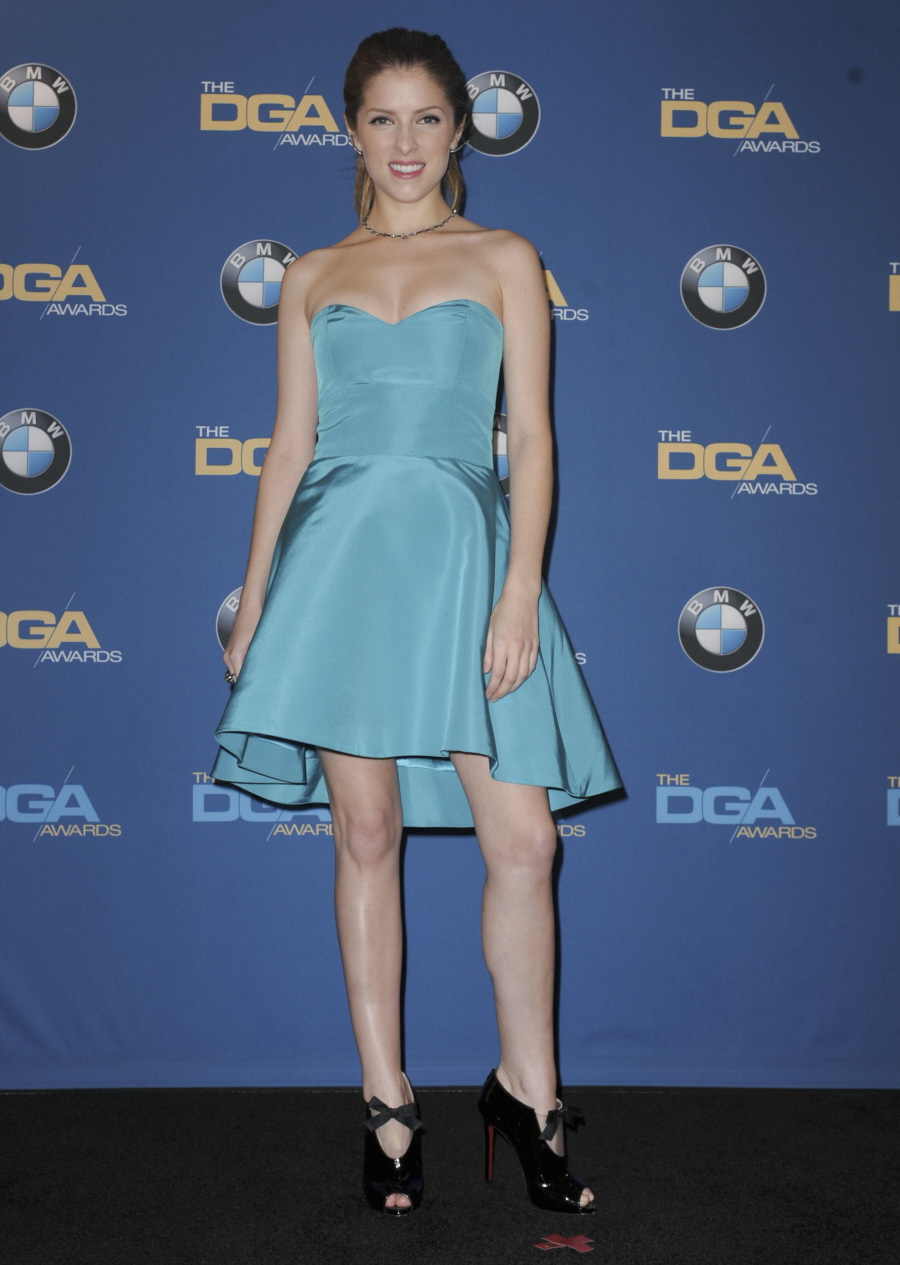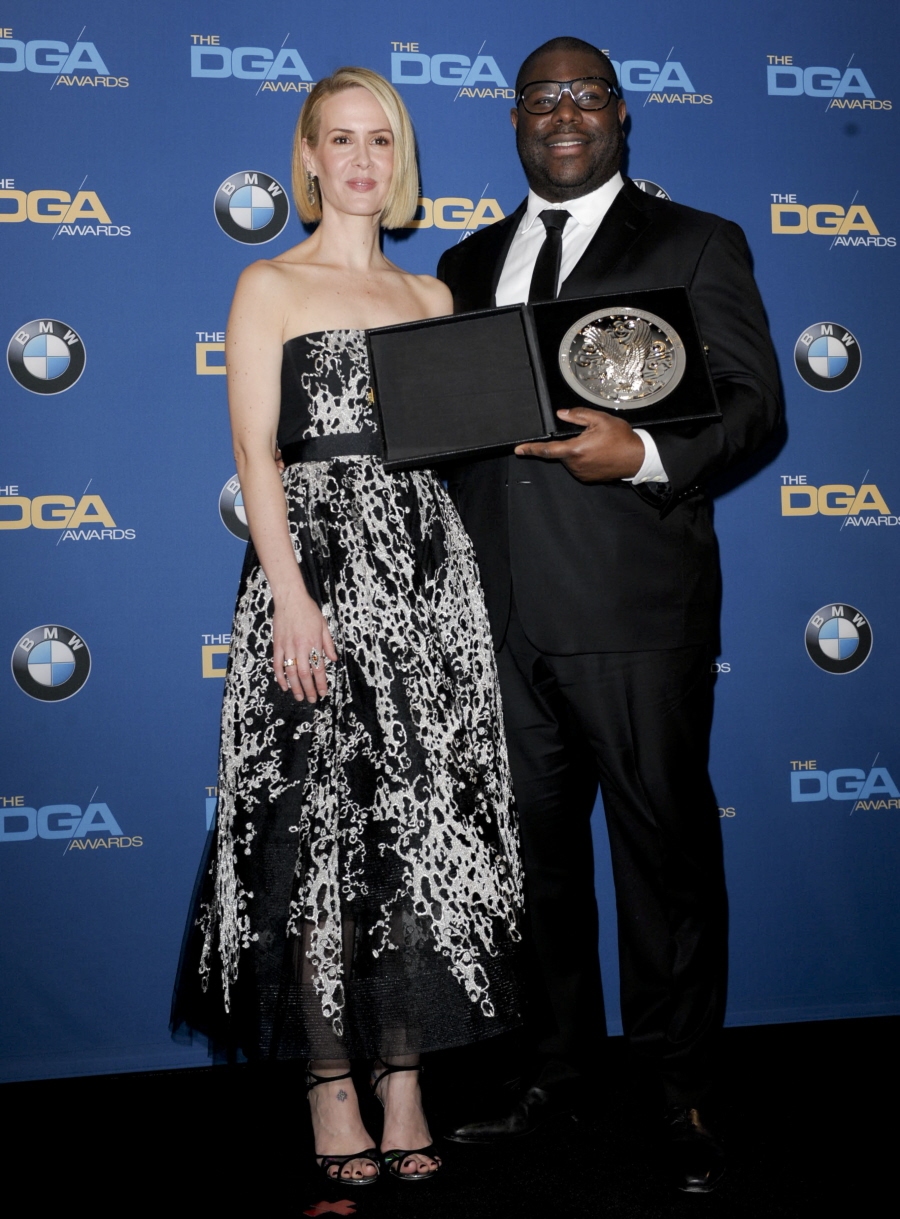 Photos courtesy of WENN.